GREAT DAY PACK
"If you are looking for a great day pack, look no further. These are high quality packs that are the real deal. I use this as my EDC bag and it can hold a good amount of gear. These will fit the bill for anything you can throw at it."
- Jerod McComas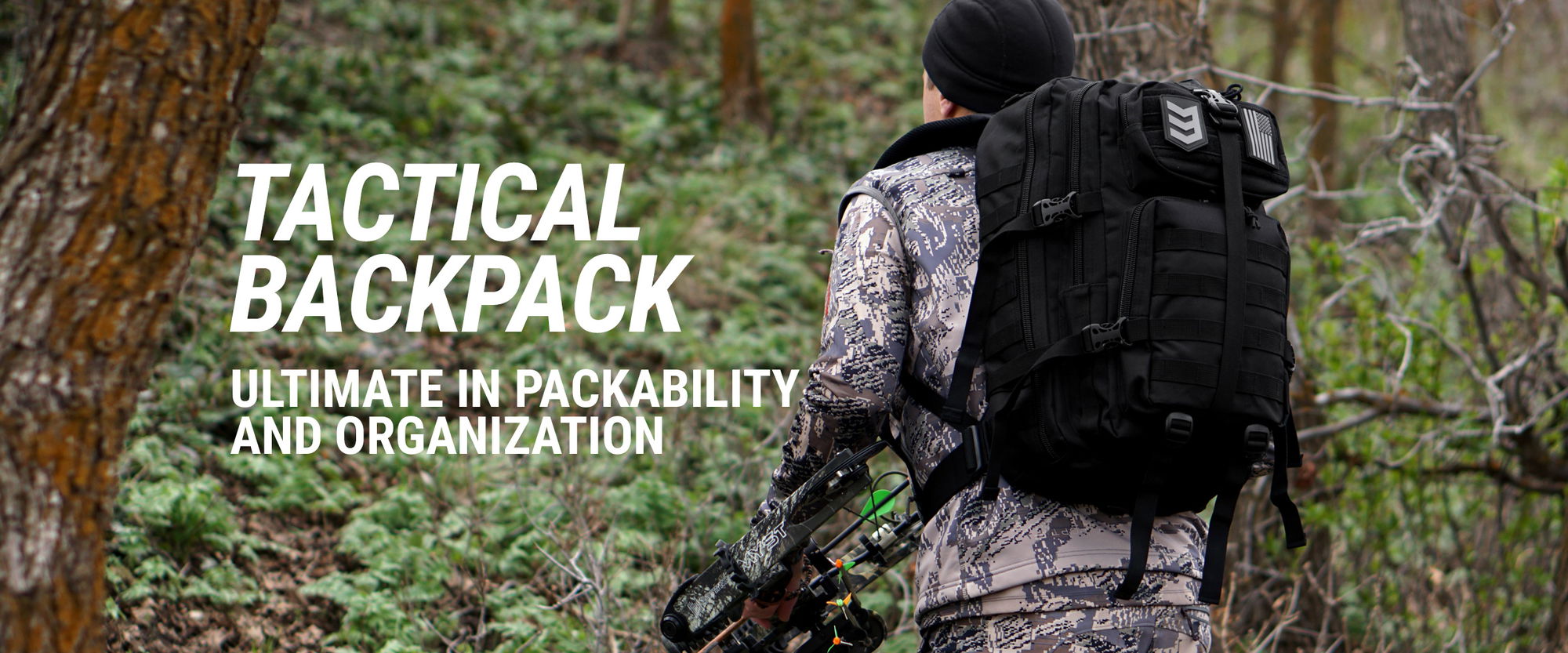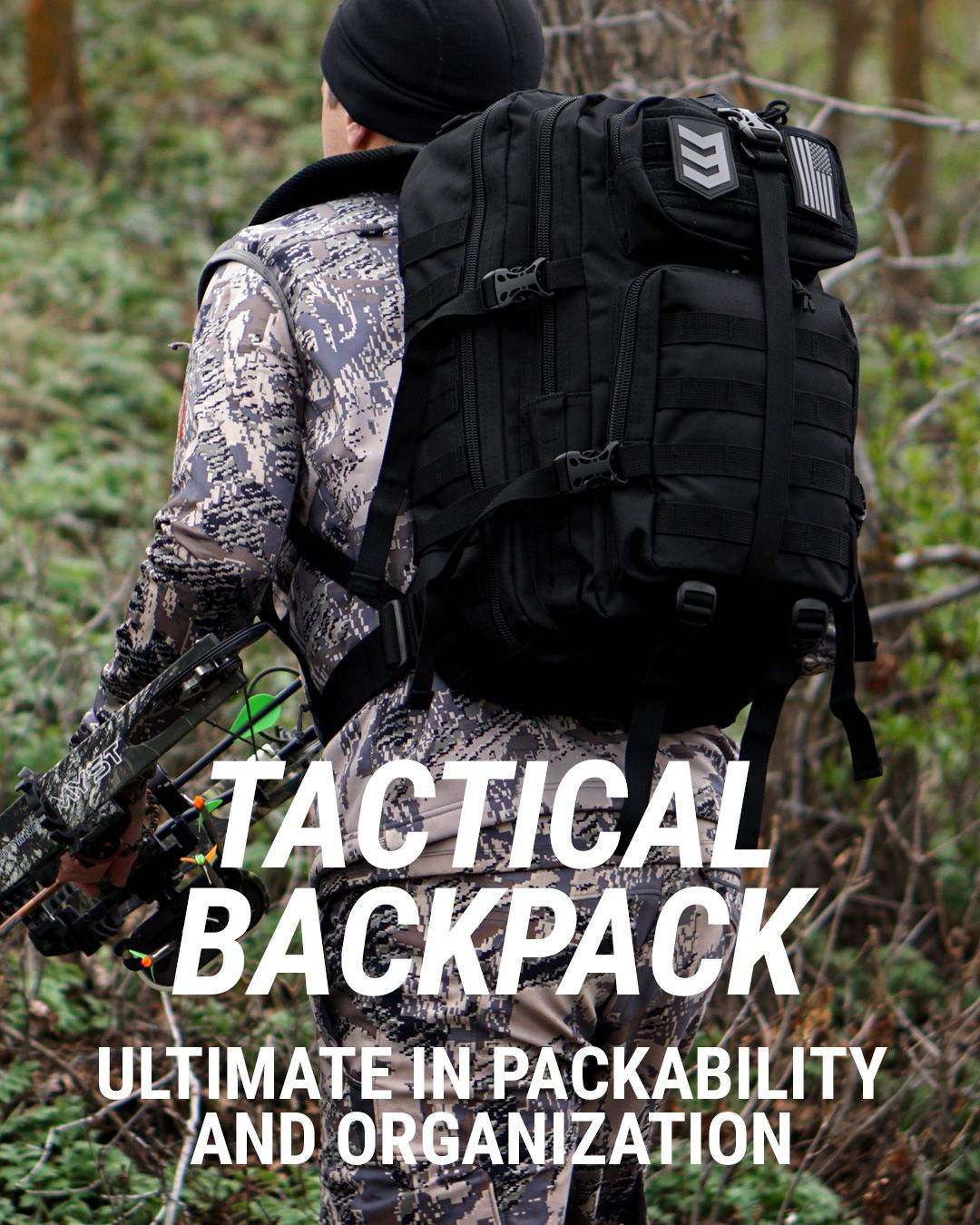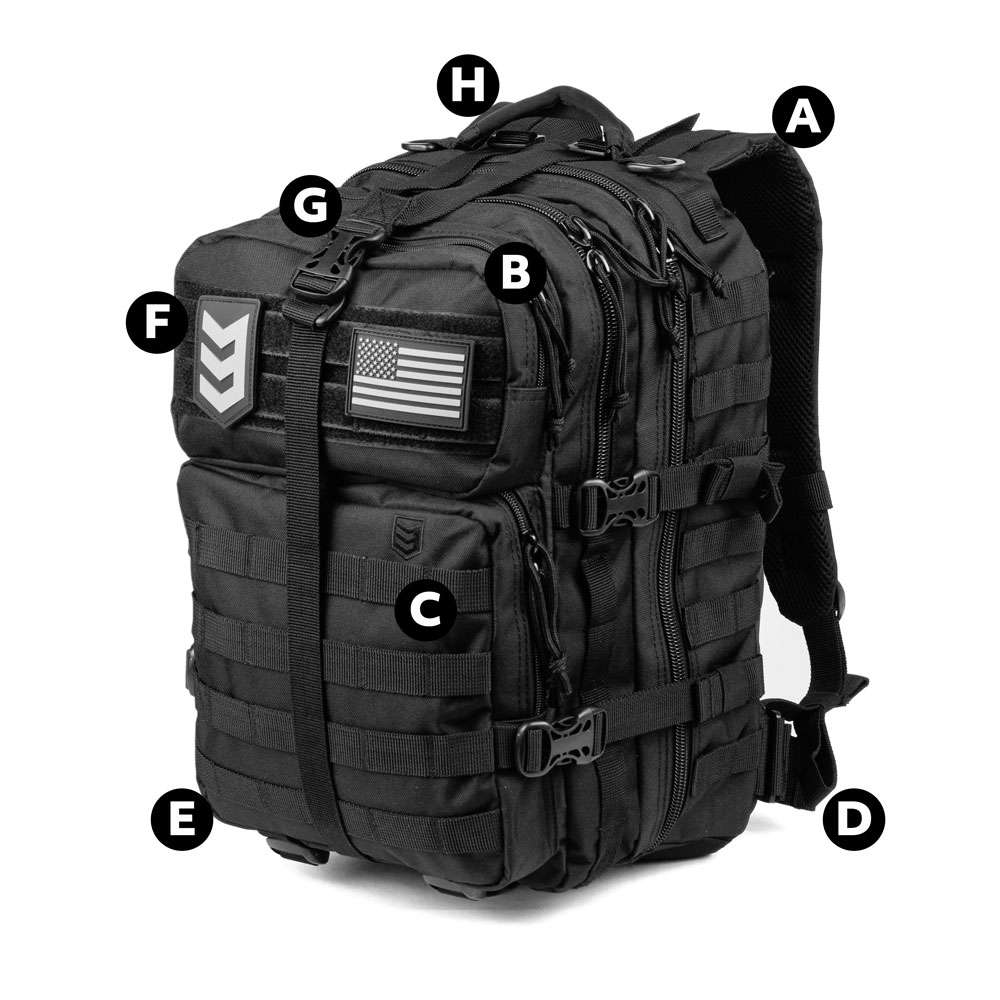 Velox Features
A - Heavy-duty padded shoulder straps to keep you comfortable.
B - Rugged 600D fabric repels water and is wear resistant.
C - Fully MOLLE compatible.
D - Adjustable waist belt and sternum strap allows you to take the load off your shoulders.
E - 27 Liters.
F - Patches included.
G - Compression straps allow you to secure all of your gear.
H - Padded grab handle.
ADDITIONAL FEATURES & SPECS
18"h x 12"w x 8"d
Padded laptop sleeve fits most 15" laptops
Admin panel to keep you organized
Clamshell design for layflat packing
Hydration compatible
Imported
Limited Lifetime Warranty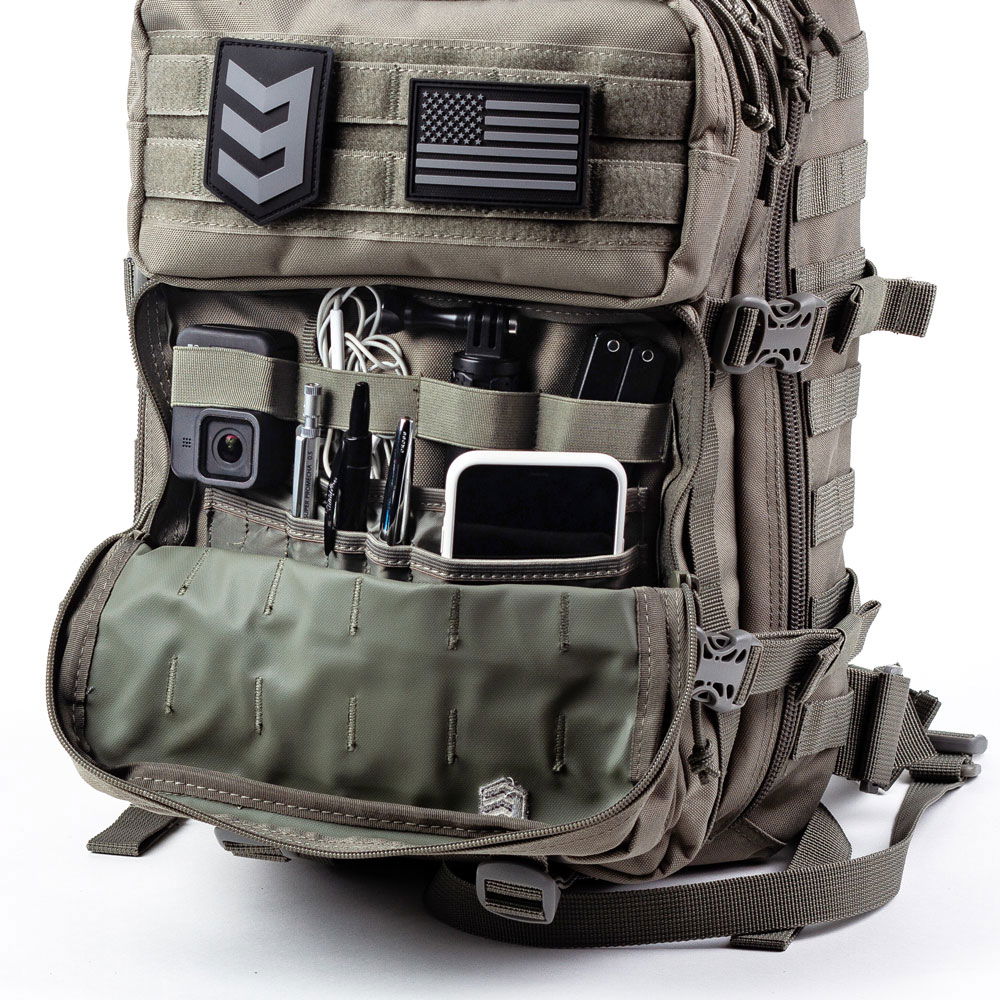 ADMIN PANEL
A well laid out admin panel has a place for everything and will keep your gear organized. Individual pockets are great for pen, pencils, or other small items and a row of elastic webbing lets you add other larger items.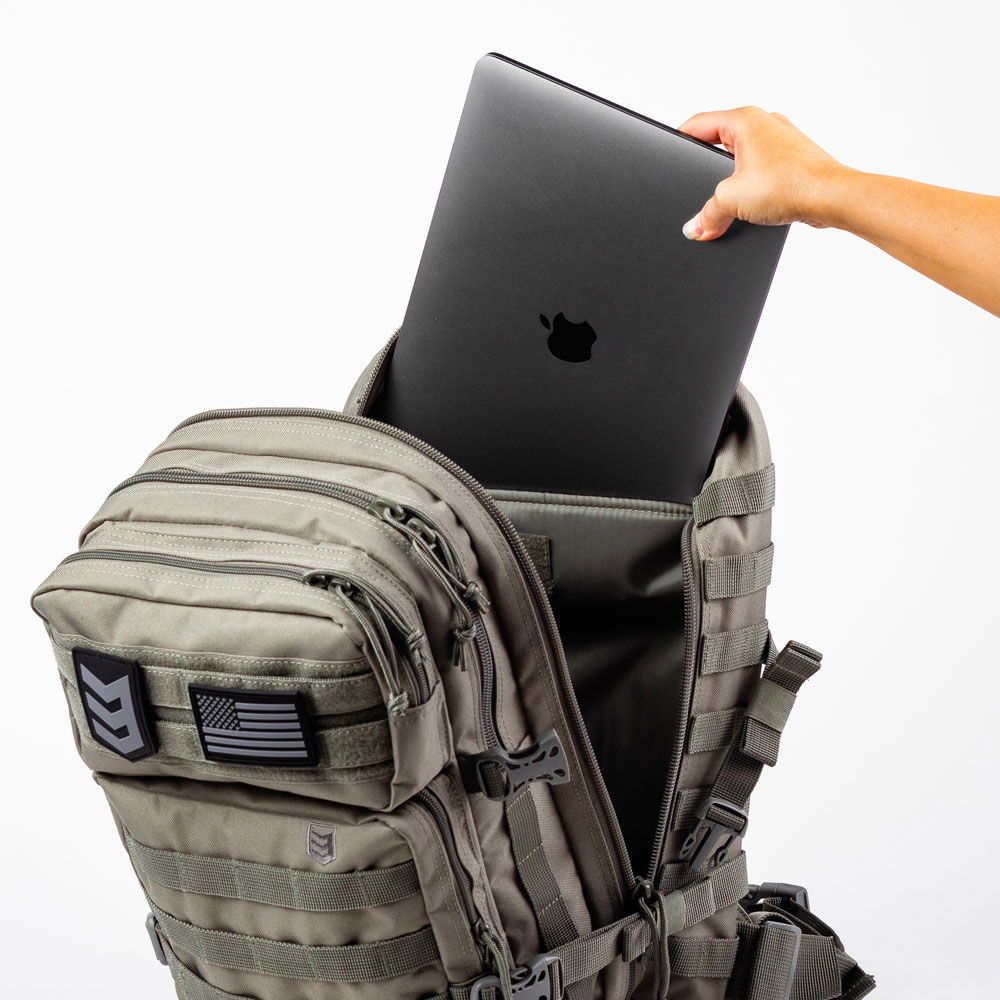 PADDED LAPTOP SLEEVE
A padded laptop sleeve fits most 15" laptops and tablets. This sleeve can also be used to carry a 3 liter hydration reservoir.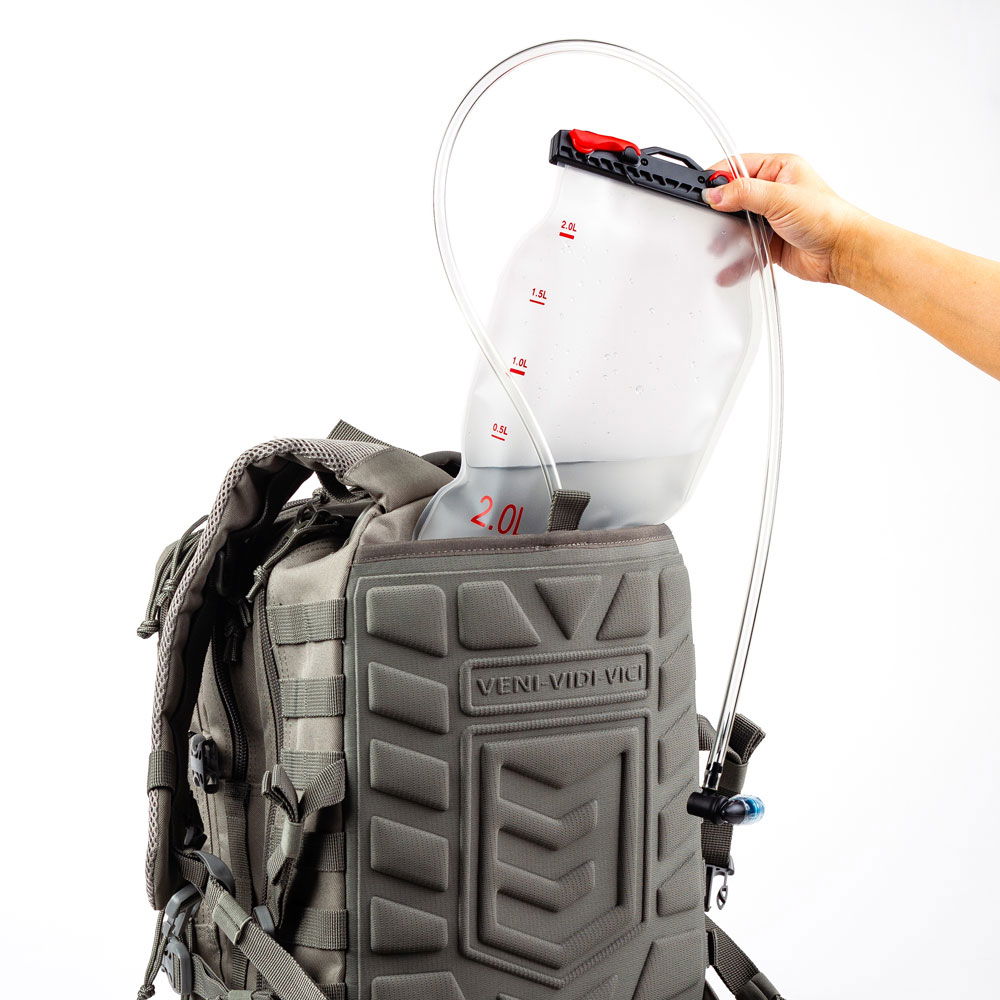 HYDRATION COMPATIBLE
The EVA molded back panel has a full Velcroed pocket which can be used to store a 3 liter hydration reservoir or laptop or tablet for quick access.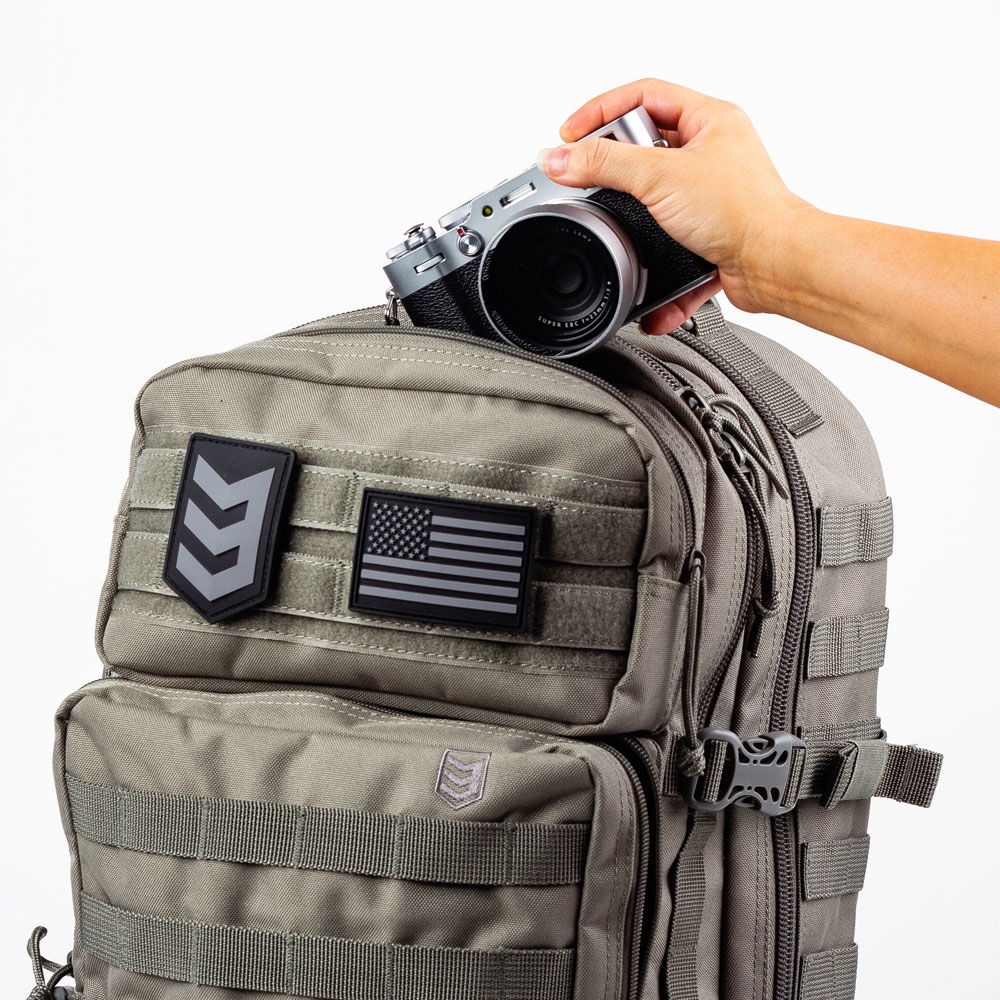 With numerous pockets, you can carry a lot of gear and keep it organized. Multiple compression straps will keep your gear secure.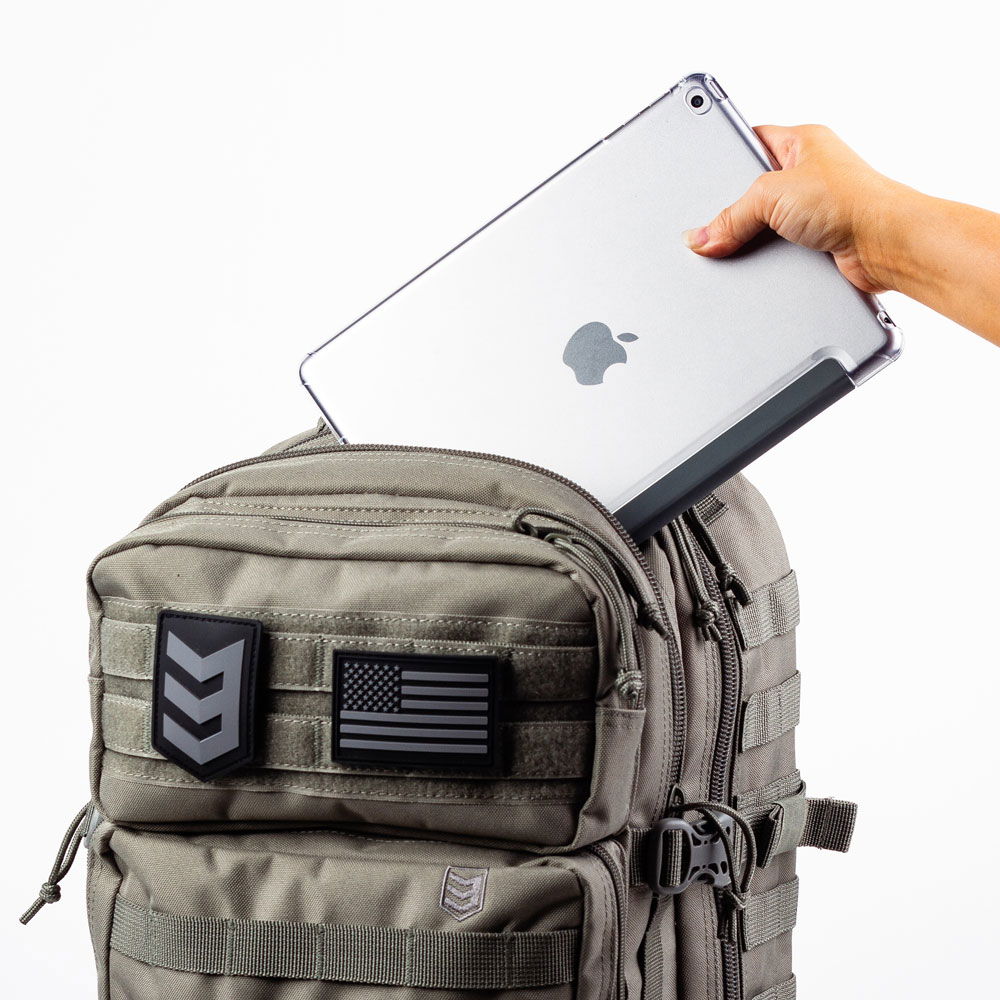 The middle pocket has two sleeves that are ideal for tablets or a large notebook.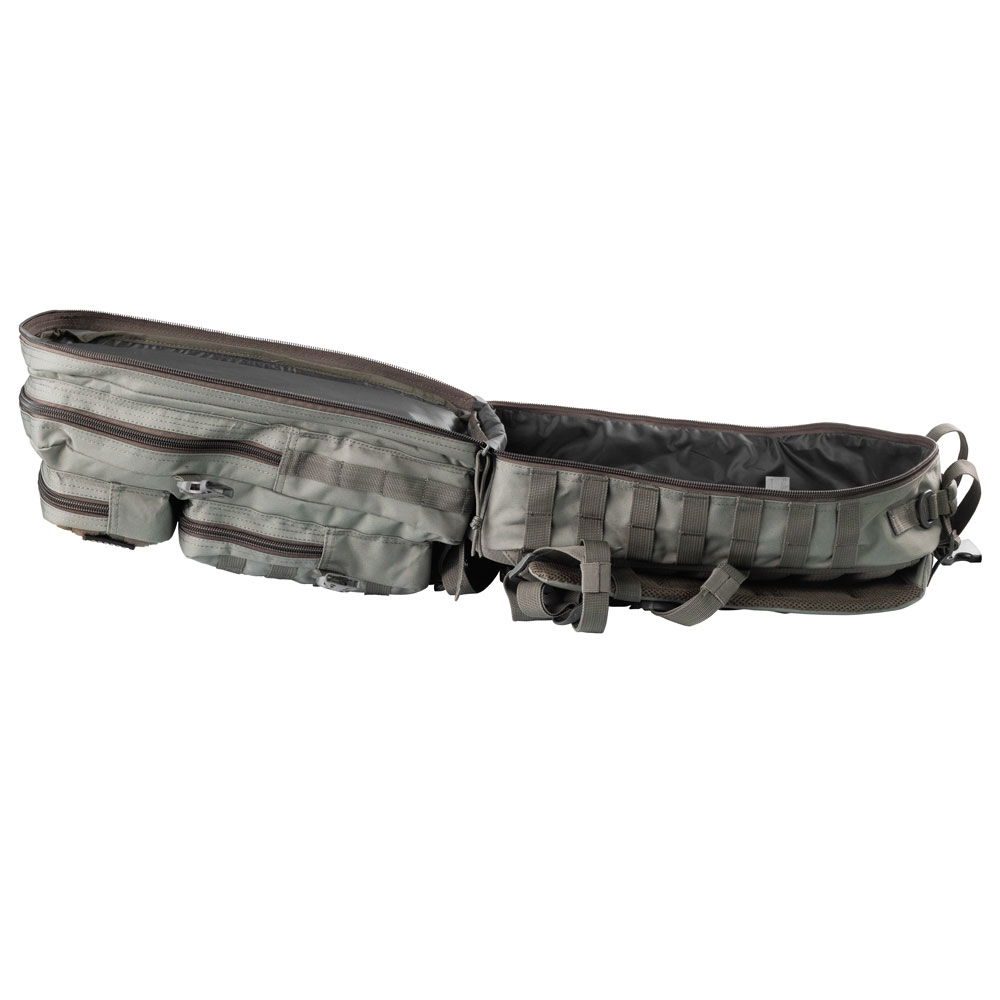 The main compartment on the Velox Tactical Backpack has a clam shell design which allows the bag to lay completely flat. This is ideal for loading the backpack.
Hard To Beat at Price Point
I own and owned much more expensive bags but for the price, this bag is hard to beat. I'm with LAPD and due to COVID-19, I needed to consolidate my response gear, so I ordered it. Thanks to postal delays it arrived in time for protesters moving on city hall. It's holding up great, looks issued and easy to organize. I prefer my water bottles outside my bag so I added the Condor Field Pouch to the bag. This is were the four stars come in and my only complaint. The molle on the sides of the bag are not consistent. One role of molle is not as wide as the roll next to it, Maxpedition molle clips won't fit in molle loops. Alice clips or electrical tie downs will fit. Over all it's served me well so far in this time of crisis.
Anniversary Gift
Bought this for my husband after a recommendation at work and he loves it for his fishing gear
Great backpack for longer hikes
I purchased this backpack to serve as the primary hiking backpack for our family. As dad, it's my job to haul ALL THE THINGS. I paired it with the 3L hydration pack, and have loaded it with our supplies, and it's comfortable and there's still plenty of room in it.
A little disappointed
This is now my 3rd pack from you guys. Each has gotten bigger to accommodate more uses. The pack design is nice and lots of room. I wish it had the back side zipper and a water bottle pocket. A side pocket would be nice. also webbing on the strap would have came in handy. Zippers only open a little over half, some full open zippers that allowed you to lay the pack flat and sort items would make it better. When it arrived several straps were not together. I also spent a week with a lighter trimming loose threads all over the pack. My other two packs have been flawless and still get used regularly. This one is not my favorite. It will most likely become a closet back pack for light camping. Sorry guy's your stuff is awesome 99% of the time, but this one missed the mark in my opinion.
Hi Midget, We are sorry to hear this. We will make extra sure the threads are trimmed. We have thought about adding a water bottle pocket but with the current design we can't add one because it would get in the way of the main pocket zipper. Speaking of the main pocket, this pocket is designed with a clam shell opening so it will lay flat while loading the pack. The other three pockets are smaller and the zippers are designed to only partially open so your gear doesn't fall out. We do appreciate the feedback and we have sent it on to our product design team.
My Pack is my Purse
This backpack is solid for the price. Well engineered supply of pockets. I extra the water pouch so I can cruise along & sip water whether I am hiking a trail or beating the pavement through the city. I like the added ability to personalize with my service patch & not to mention the bag is covered with sewed in squares to hook on items for more storage or quick access. I have a lot of backpacks & this one is worth the money!