GREAT DAY PACK
"If you are looking for a great day pack, look no further. These are high quality packs that are the real deal. I use this as my EDC bag and it can hold a good amount of gear. These will fit the bill for anything you can throw at it."
- Jerod McComas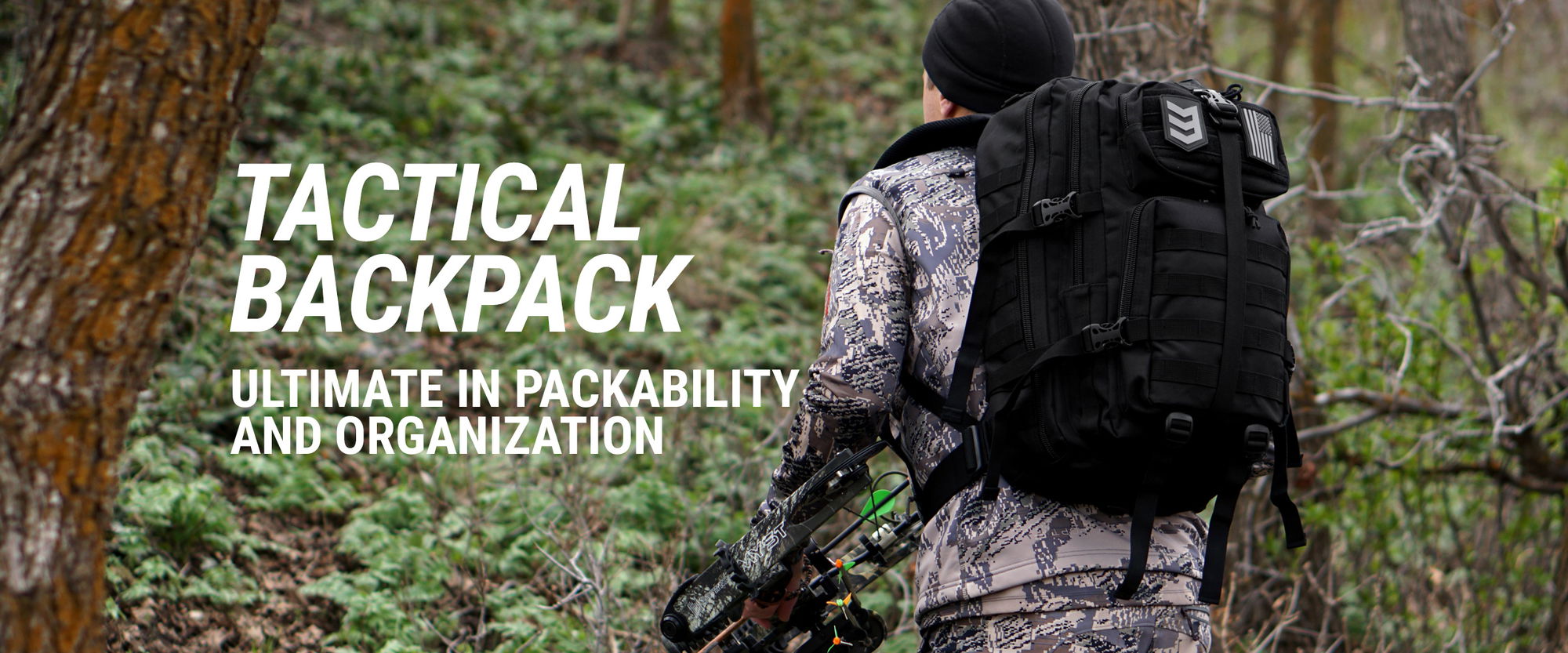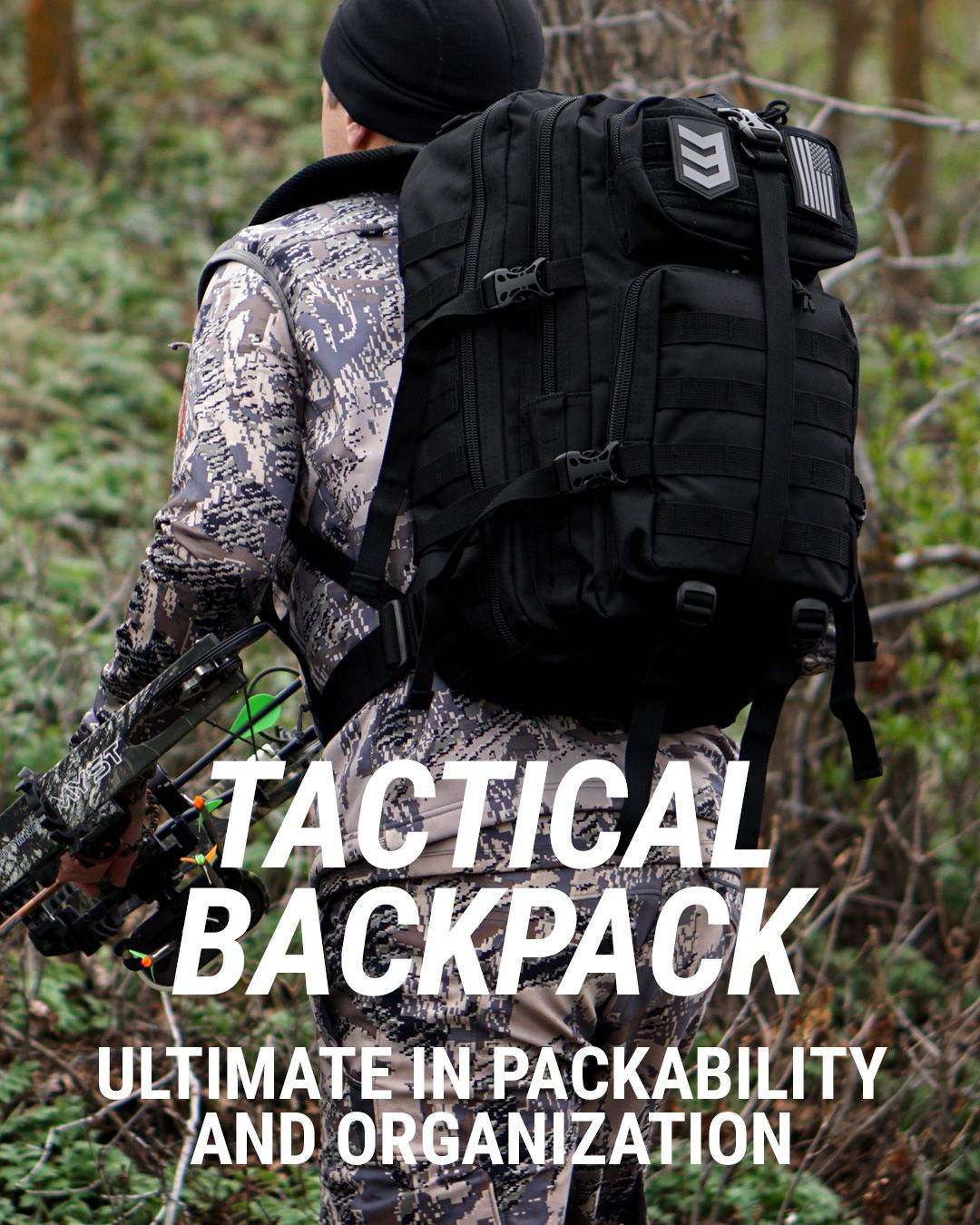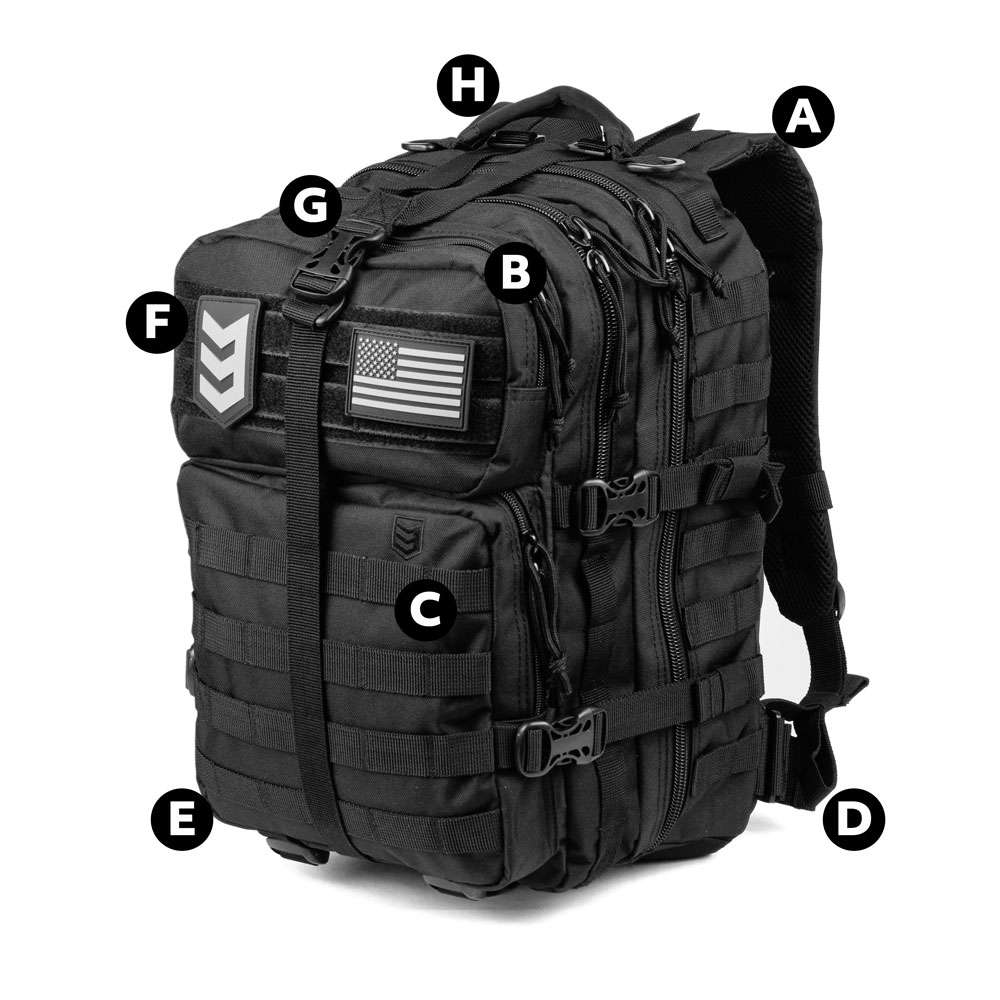 Velox Tactical Backpack Features
A - Heavy-duty padded shoulder straps to keep you comfortable.
B - Rugged 600D fabric repels water and is wear resistant.
C - Fully MOLLE compatible.
D - Adjustable waist belt and sternum strap allows you to take the load off your shoulders.
E - 27 Liters.
F - Patches included.
G - Compression straps allow you to secure all of your gear.
H - Padded grab handle.


ADDITIONAL FEATURES & SPECS
18"h x 12"w x 8"d
Padded laptop sleeve fits most 15" laptops
Admin panel to keep you organized
Clamshell design for layflat packing
Hydration compatible
Imported
Limited Lifetime Warranty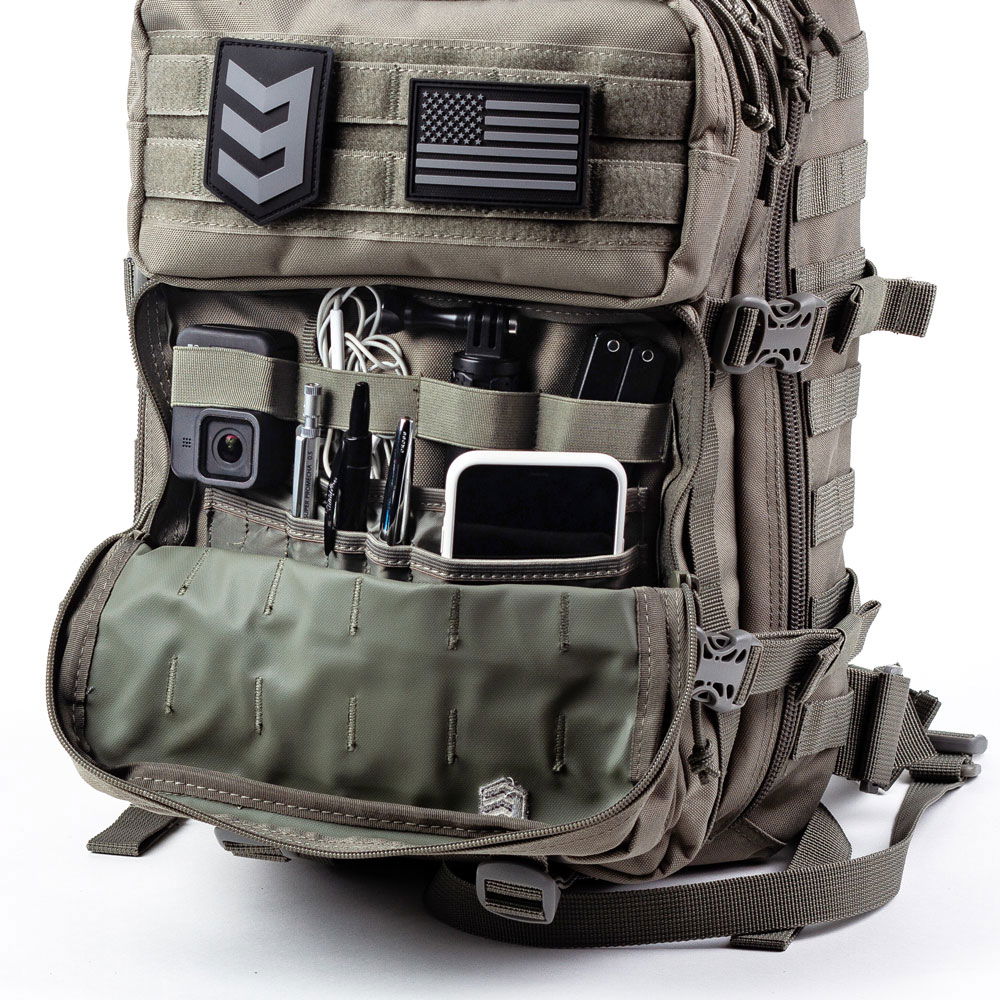 ADMIN PANEL
A well laid out admin panel has a place for everything and will keep your gear organized. Individual pockets are great for pen, pencils, or other small items and a row of elastic webbing lets you add other larger items.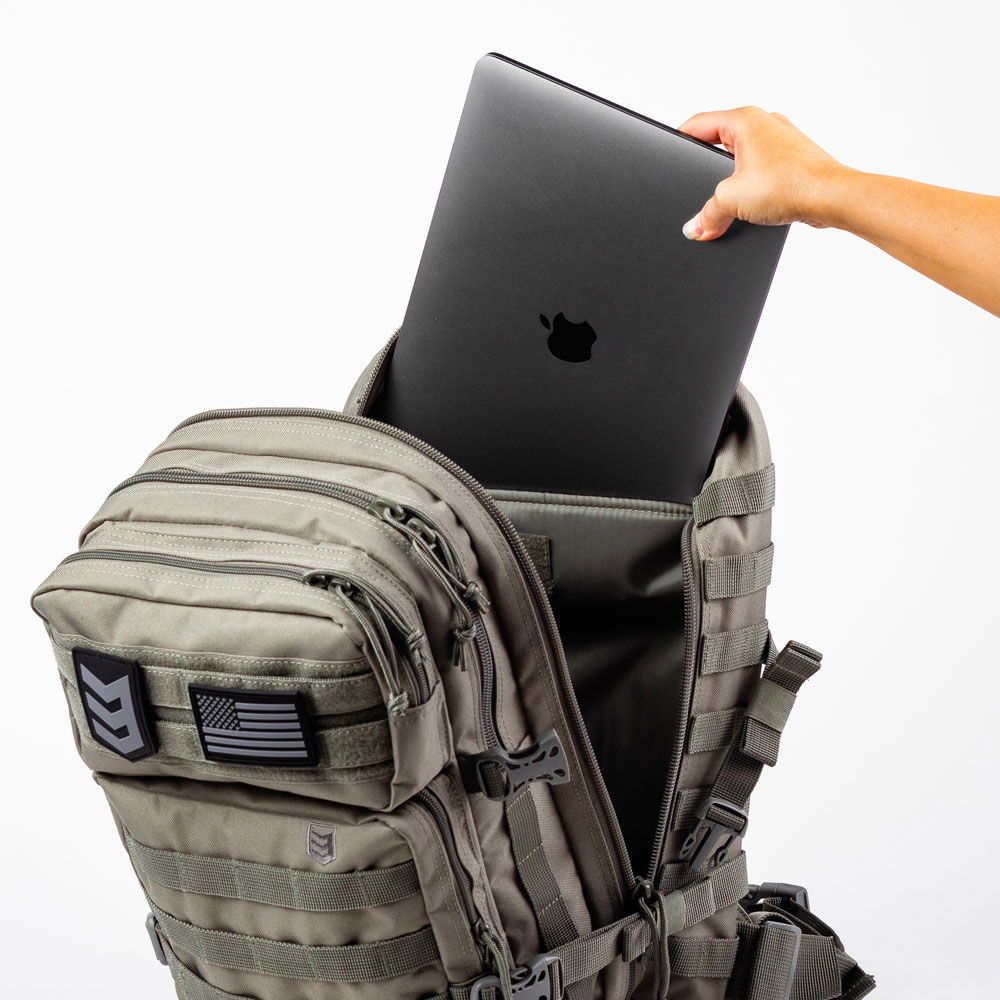 PADDED LAPTOP SLEEVE
A padded laptop sleeve fits most 15" laptops and tablets. This sleeve can also be used to carry a 3 liter hydration reservoir.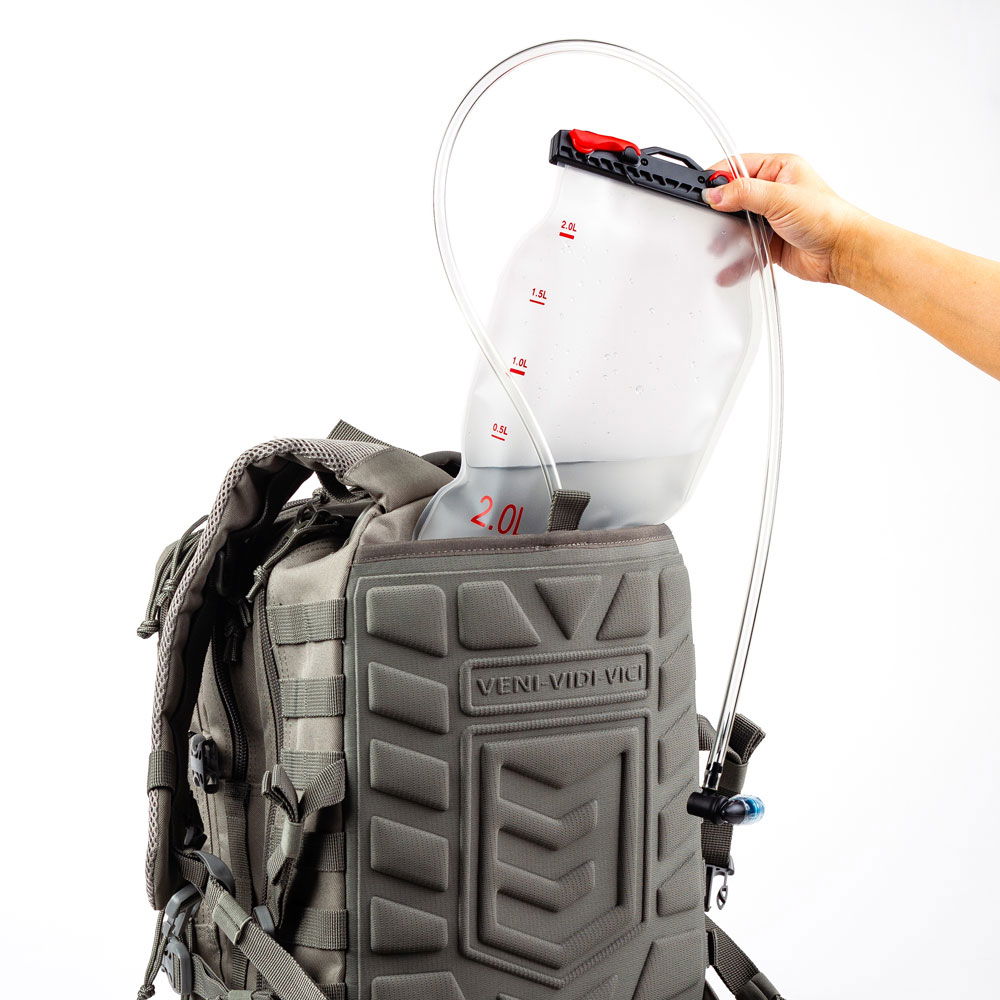 HYDRATION COMPATIBLE
The EVA molded back panel has a full Velcroed pocket which can be used to store a 3 liter hydration reservoir or laptop or tablet for quick access.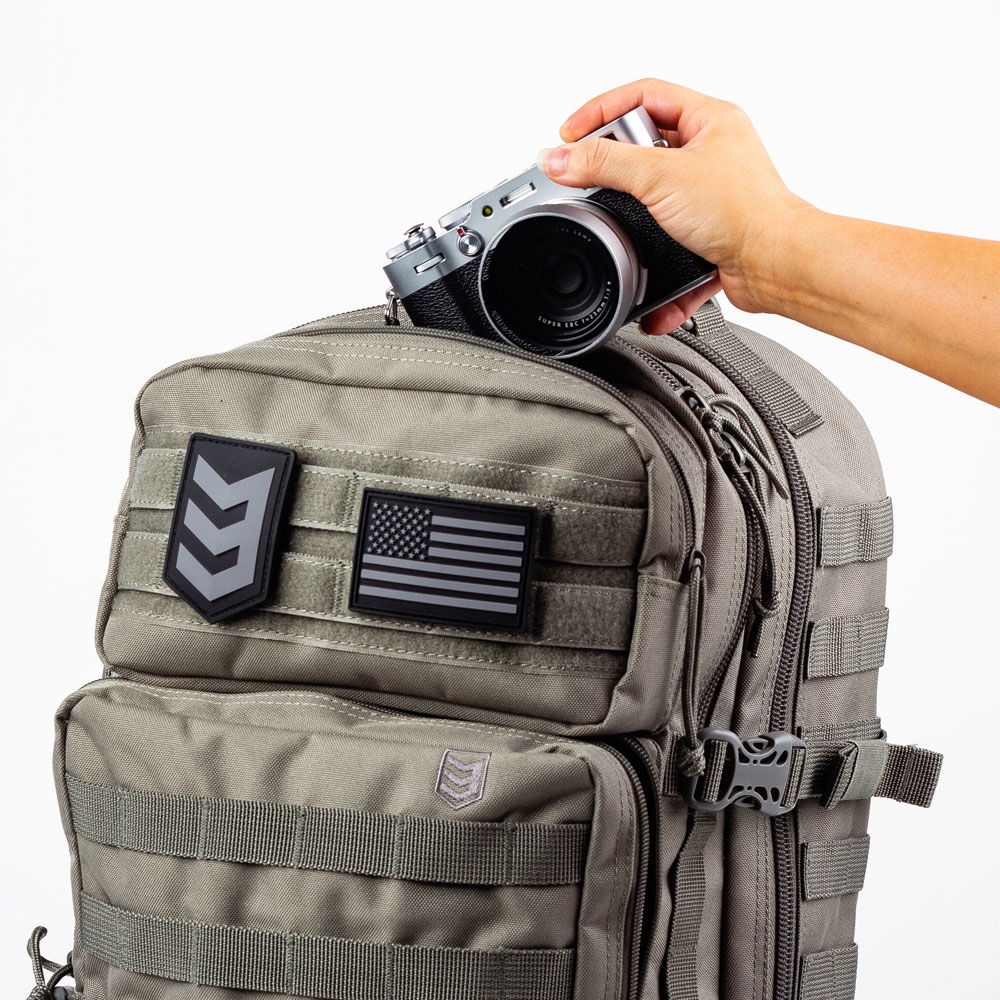 With numerous pockets, you can carry a lot of gear and keep it organized. Multiple compression straps will keep your gear secure.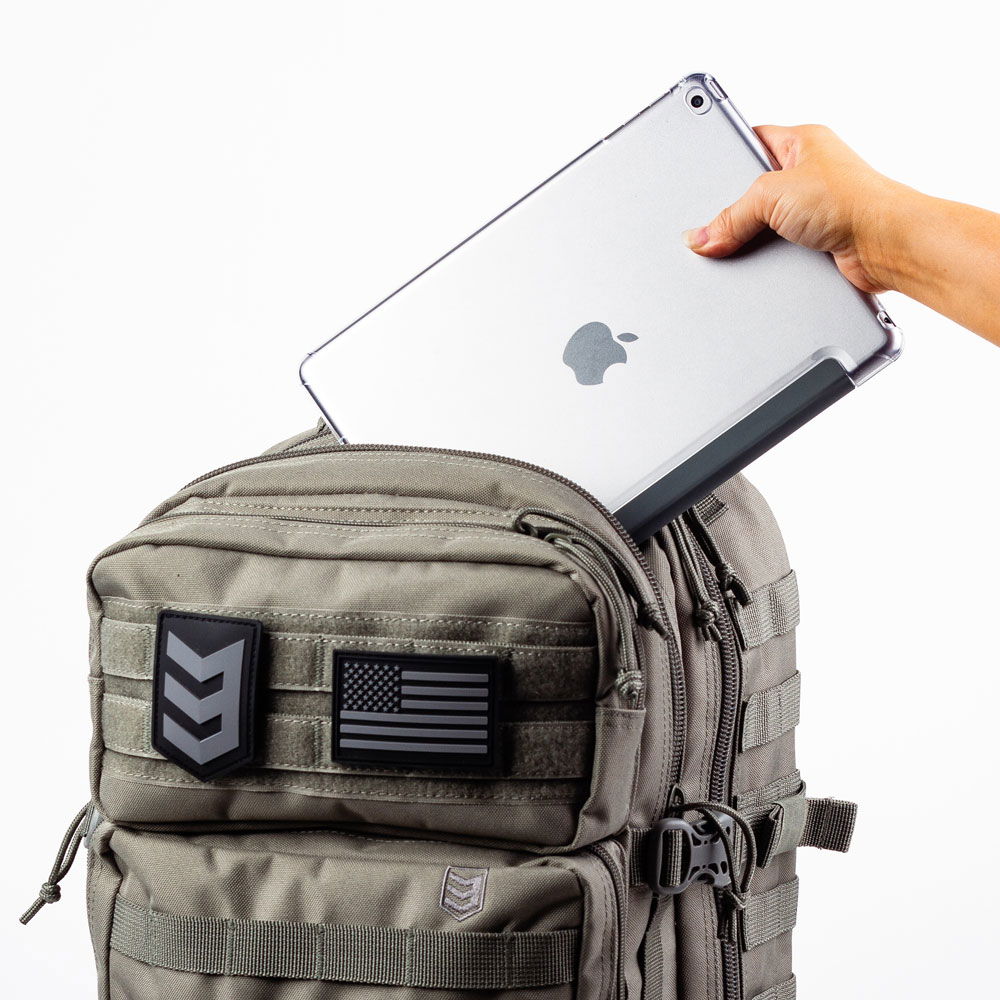 The middle pocket has two sleeves that are ideal for tablets or a large notebook.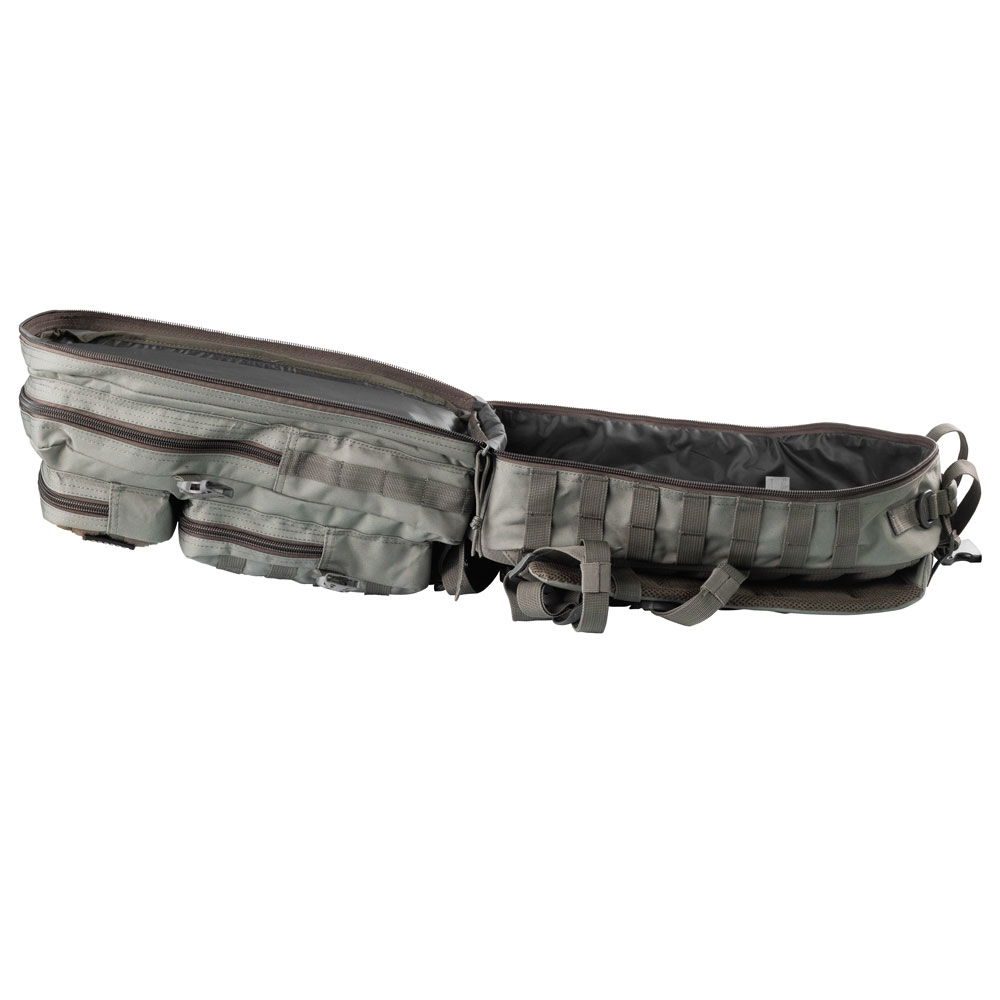 The main compartment on the Velox Tactical Backpack has a clam shell design which allows the bag to lay completely flat. This is ideal for loading the backpack.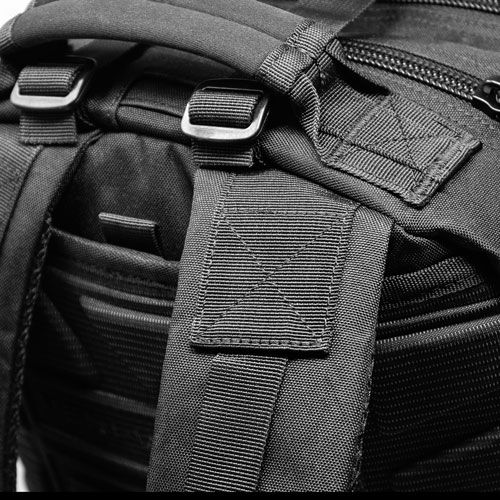 UPDATED Reinforced Shoulder Straps
We have added a lot more nylon webbing to reinforce the shoulder straps. This may be overkill but this pack is designed to take a beating. *Not available on the tan pack.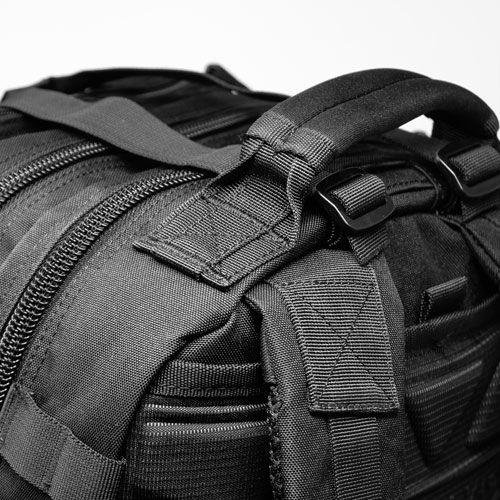 UPDATED Fortified Grab Handle
We more than doubled the amount of material that makes up the grab handle. It is even more rigid and secure than before. *Not available on the tan pack.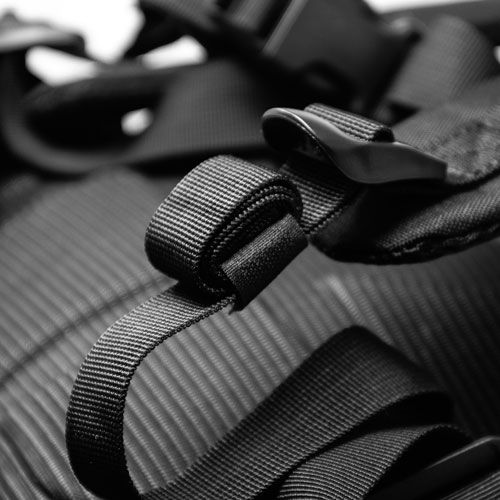 The shoulder straps got an updated hook and loop velcro system that allows you to roll the excess strap material up and secure it. No more loose straps dangling all over. *Not available on the tan pack.
3V Gear Velox Backpack Reviews
So far so good!
Loving this pack so far, I originally bought the olive (after much contemplation), then bought the foliage I liked it so much, also got an outlaw2 foliage, transit, molle attachments galore for different colors on the way.
I cannot speak to the longevity, but I like it a lot.
Seems like it will last.
It feels solid, once you get it in your hands, I love the PVC backed admin pouches, I like the relative stiffness of material/ back panel.
The only thing I am unsure about is the split main compartments, it is great for having more compartments for smaller things, however, being that this pack is only ~26/27 liters, the primary main compartment is only like a thick thick cereal box deep, maybe a little more. Also, I am going to change out the pulls/ paracord the handle.
Other notes, the foam-mesh under the main straps have that slight crunchy/ noisy foam-mesh, feels chintzy in relation to the rest of the bag. It is not horrible feeling by any means, but it is not high end, confidence inspiring, it doesn't feel weak by any means. I.e., go feel a Walmart tactical bag under the straps, go feel a north face large pack. I would prefer EVA under
the straps.
So far loving it!
Just pick one up!
Great bag
Recently gave this bag as a gift to a great friend. He was really impressed with the quality of the build of this bag.
Thanks,
John
Velox II Quick Action Tactical Backpack
Velox II
Great bag. As usual the material and construction is top notch. Makes a perfect companion for my Outlaw sling.
Great smaller bag
Well made, fits smaller people well
Awesome
Great backpack definitely will look into purchasing more gear. Thank you.
I had an offer for 40% off on this backpack and I took a chance it's the best backpack for the money I ever bought it's the perfect size 27 liter super strong thick nylon I never pay full price on anything but I always want the best quality knowing how good a backpack this is I might pay full price it really is too perfect bug out bag you can modify with the hydration bag I can't tell you how pleased I was when I set it up I know I wouldn't be able to destroy it if you can get it on sale you're going to say wow you will not be disappointed
Velox II Quick Action
Good bag seems to be well built and should last long time. Only complaint is the exterior molly on the sides is not wide enough when compared to other 3V bags I own.
The Best of the Best
I have been searching for the most suitable pack for my needs but couldn't find one, until I found the Velox II. Other packs were either too big, not sturdy enough or didn't have two large zippered compartments. I like one for my laptop or iPad and the other for clothes and gear. I'm pretty happy with the Velox II and my purchase.
Perfect size!
Love the color, love the size. I did have a bit of trouble putting on a molle pouch and a molle water bottle holder. The molle webbing on the backpack is not uniform. But regardless, I still love this pack. It's soooo comfortable. Definitely worth the money.