GREAT DAY PACK
"If you are looking for a great day pack, look no further. These are high quality packs that are the real deal. I use this as my EDC bag and it can hold a good amount of gear. These will fit the bill for anything you can throw at it."
- Jerod McComas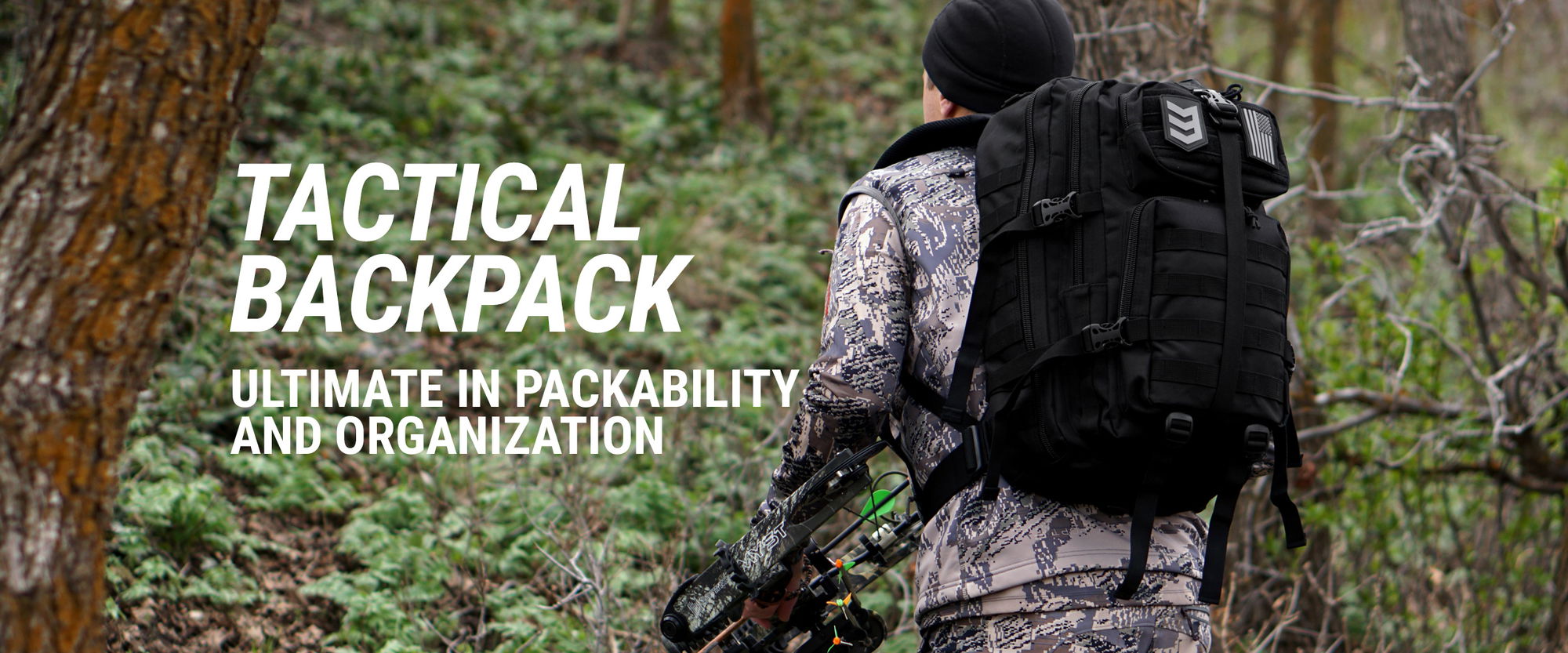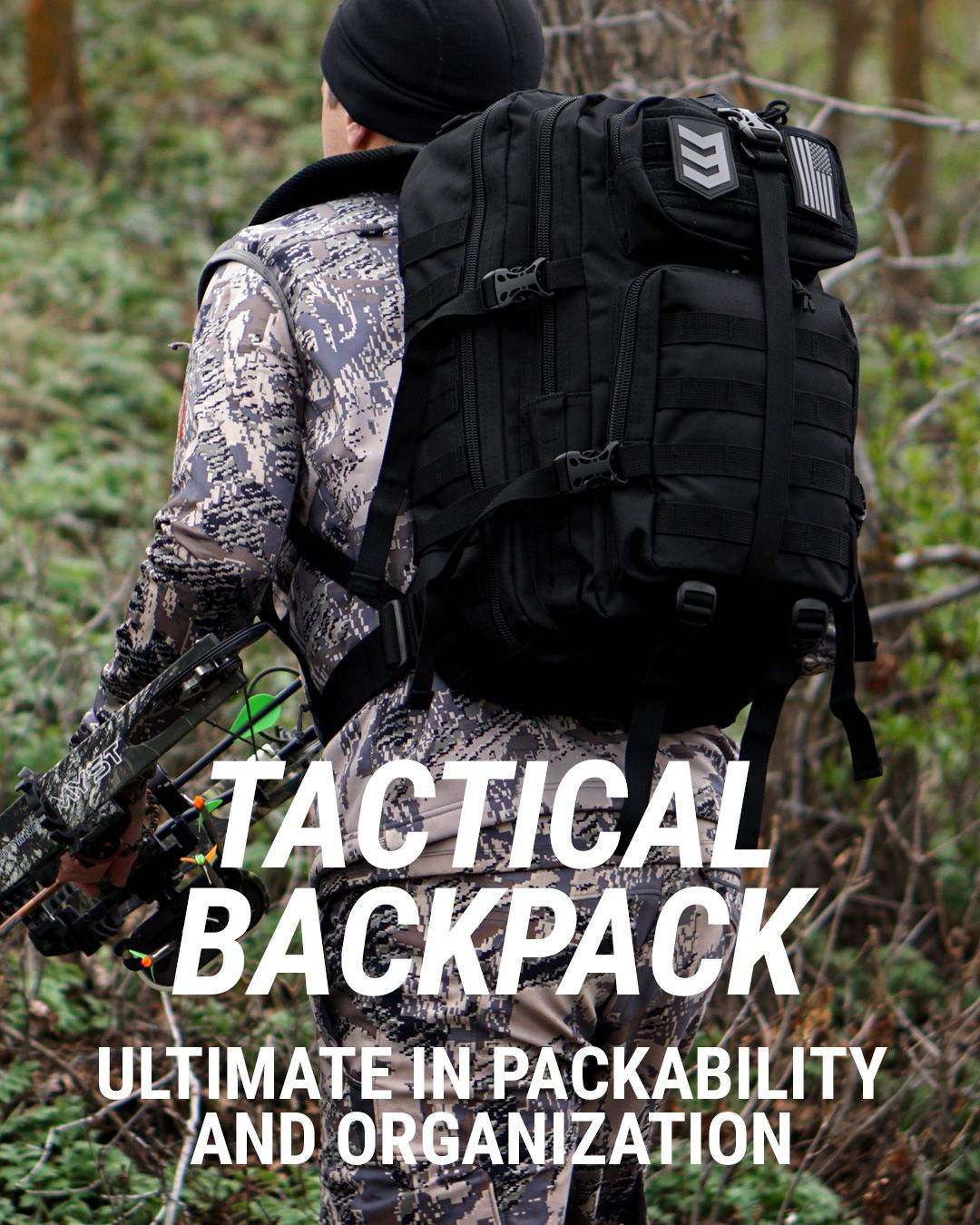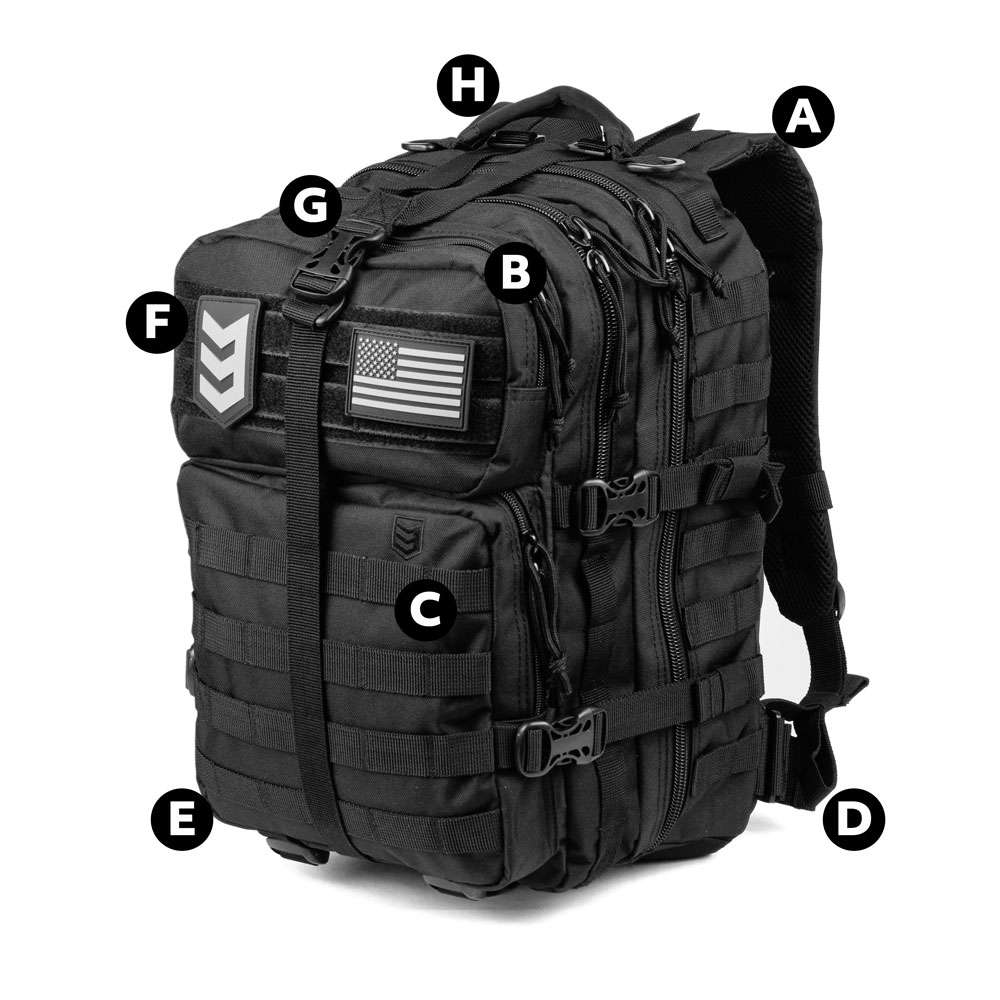 Velox Tactical Backpack Features
A - Heavy-duty padded shoulder straps to keep you comfortable.
B - Rugged 600D fabric repels water and is wear resistant.
C - Fully MOLLE compatible.
D - Adjustable waist belt and sternum strap allows you to take the load off your shoulders.
E - 27 Liters.
F - Patches included.
G - Compression straps allow you to secure all of your gear.
H - Padded grab handle.


ADDITIONAL FEATURES & SPECS
18"h x 12"w x 8"d
Padded laptop sleeve fits most 15" laptops
Admin panel to keep you organized
Clamshell design for layflat packing
Hydration compatible
Imported
Limited Lifetime Warranty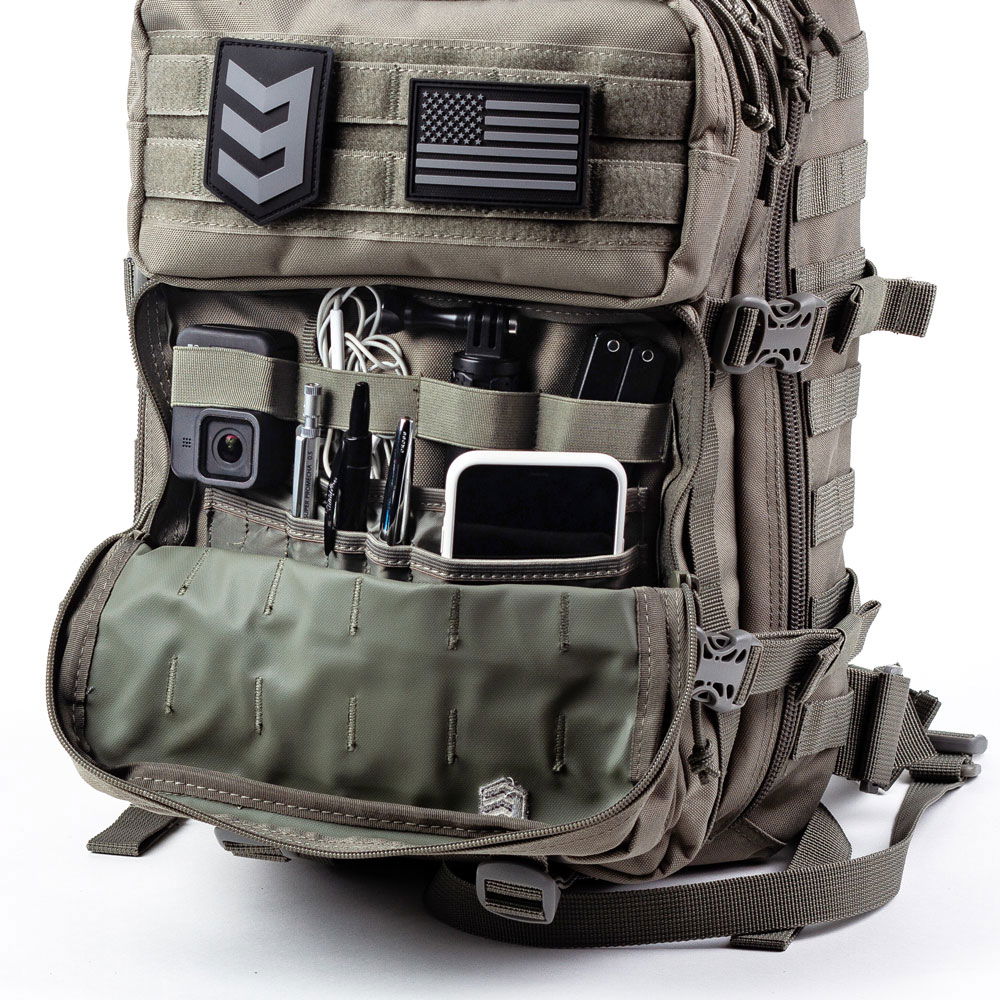 ADMIN PANEL
A well laid out admin panel has a place for everything and will keep your gear organized. Individual pockets are great for pen, pencils, or other small items and a row of elastic webbing lets you add other larger items.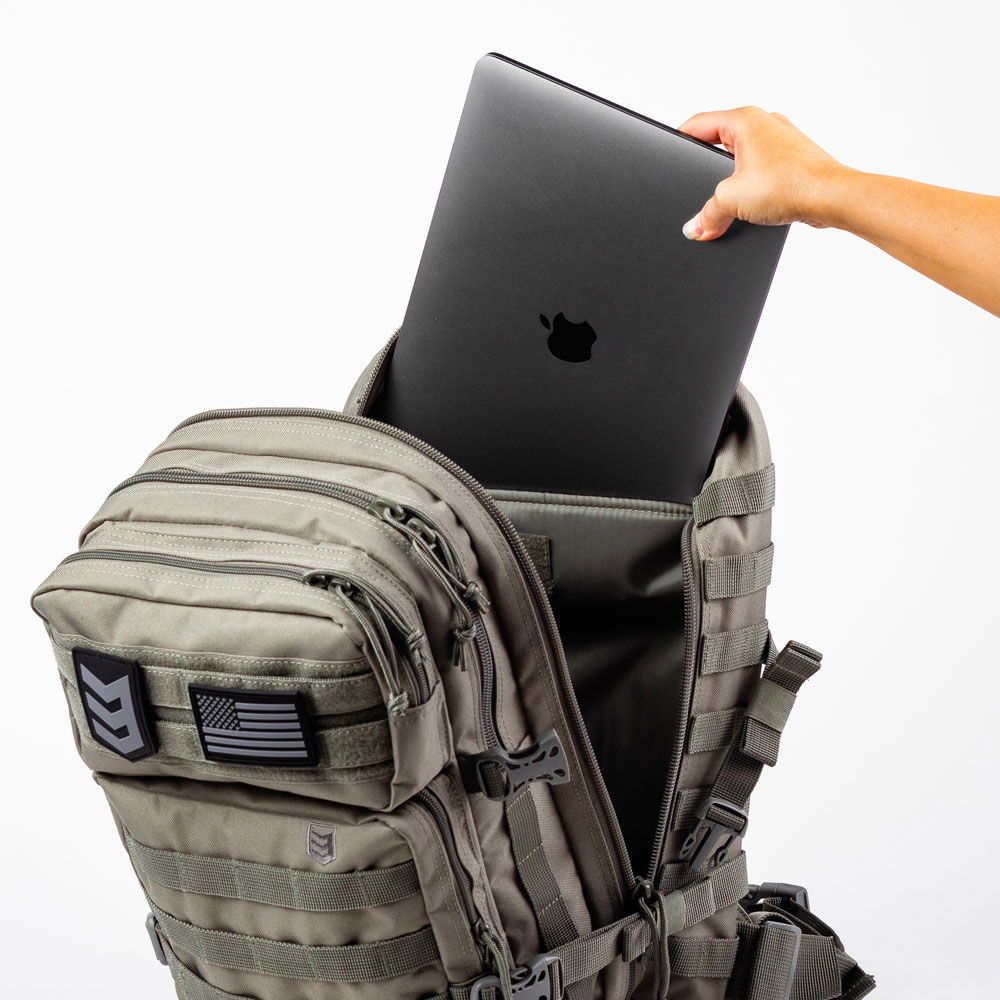 PADDED LAPTOP SLEEVE
A padded laptop sleeve fits most 15" laptops and tablets. This sleeve can also be used to carry a 3 liter hydration reservoir.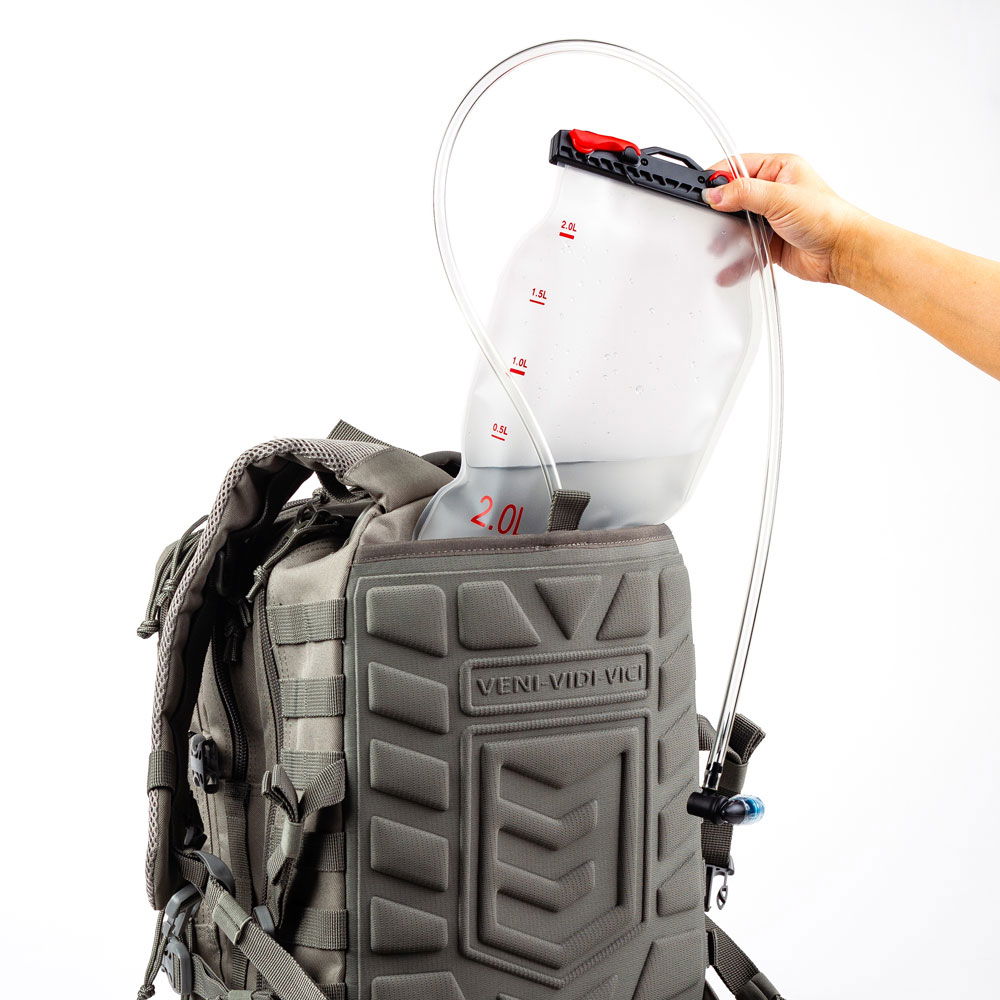 HYDRATION COMPATIBLE
The EVA molded back panel has a full Velcroed pocket which can be used to store a 3 liter hydration reservoir or laptop or tablet for quick access.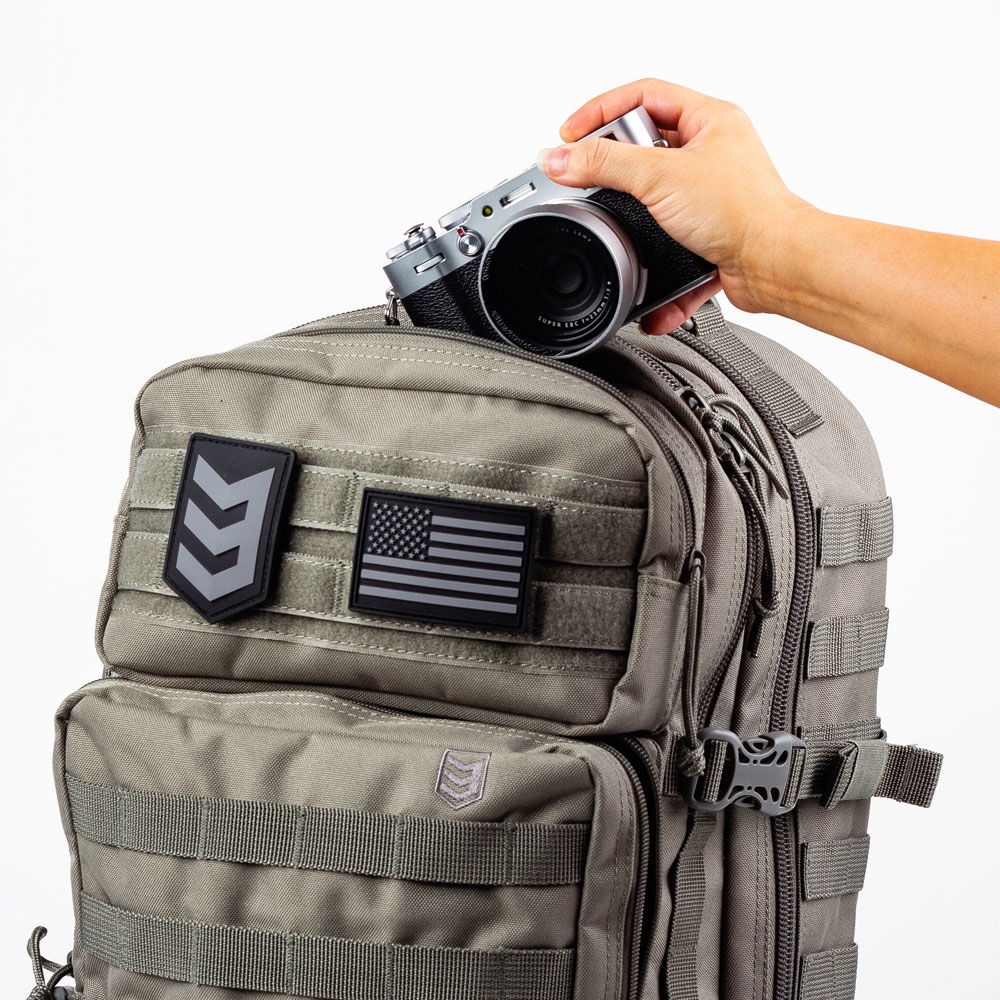 With numerous pockets, you can carry a lot of gear and keep it organized. Multiple compression straps will keep your gear secure.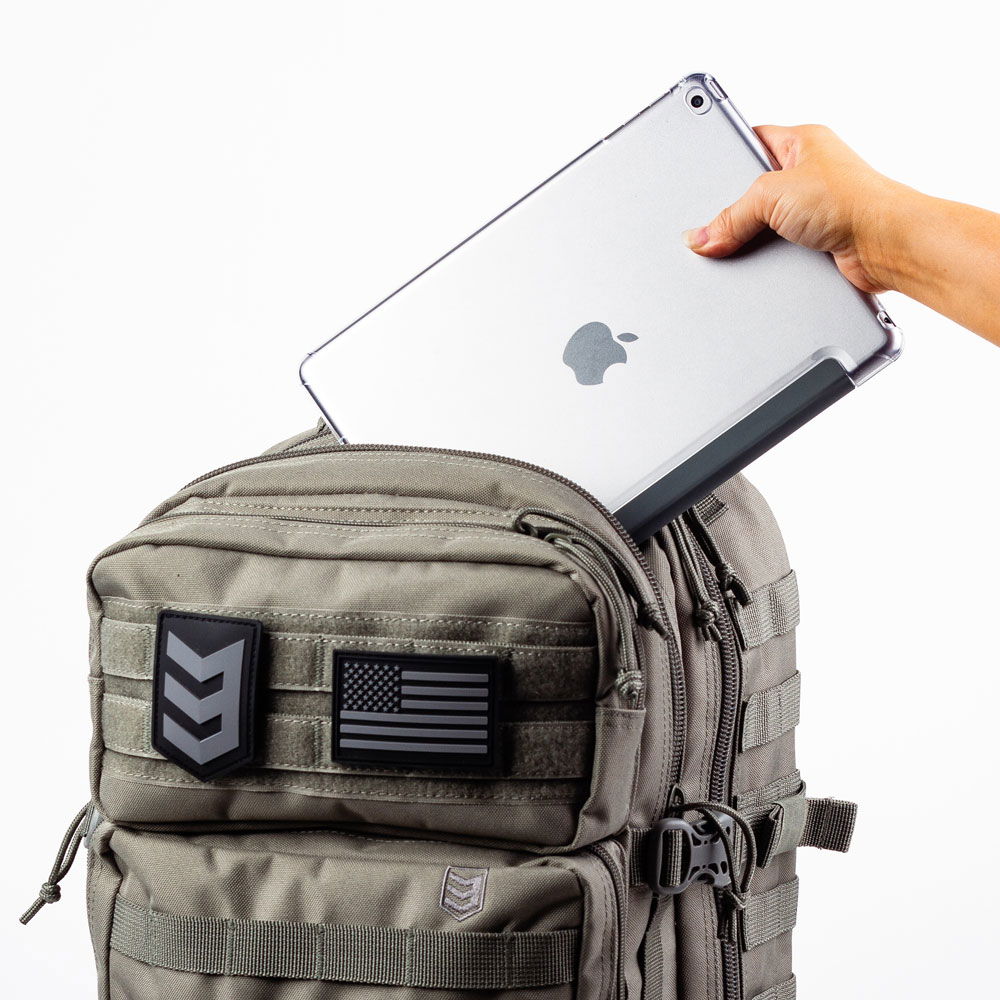 The middle pocket has two sleeves that are ideal for tablets or a large notebook.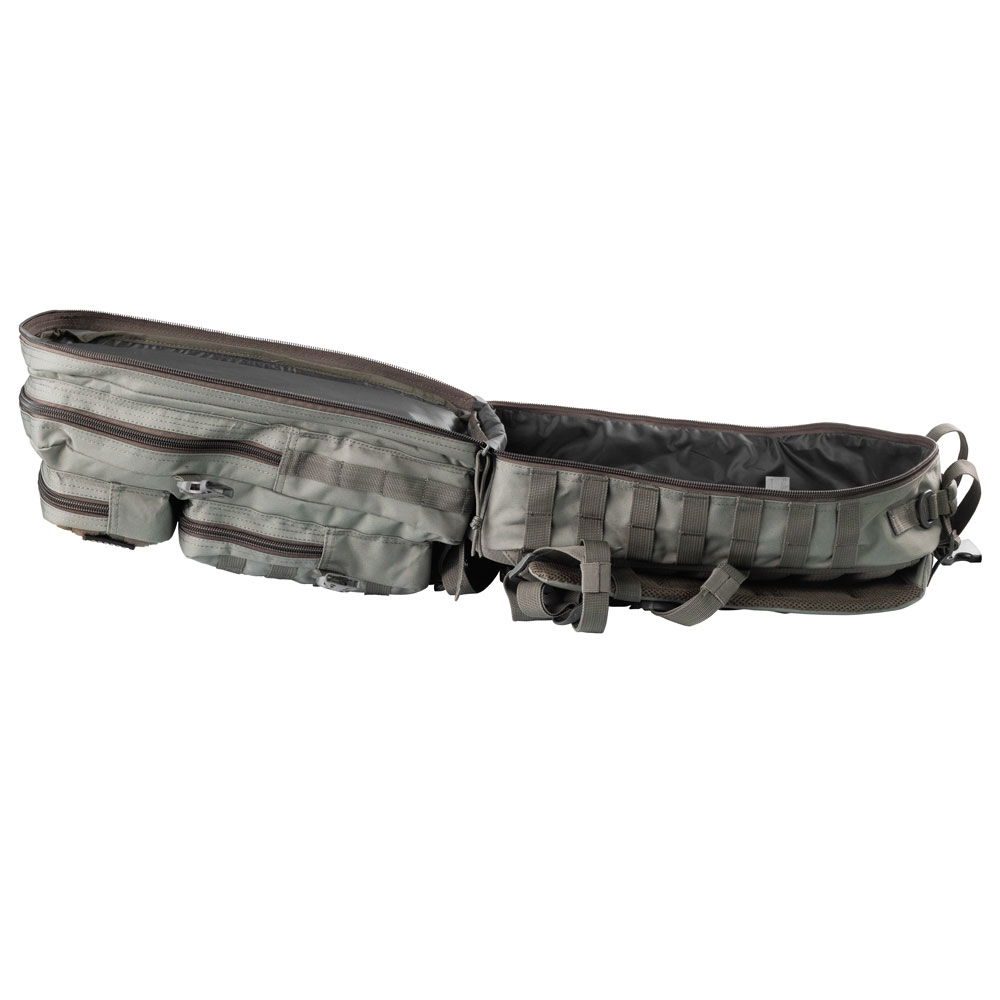 The main compartment on the Velox Tactical Backpack has a clam shell design which allows the bag to lay completely flat. This is ideal for loading the backpack.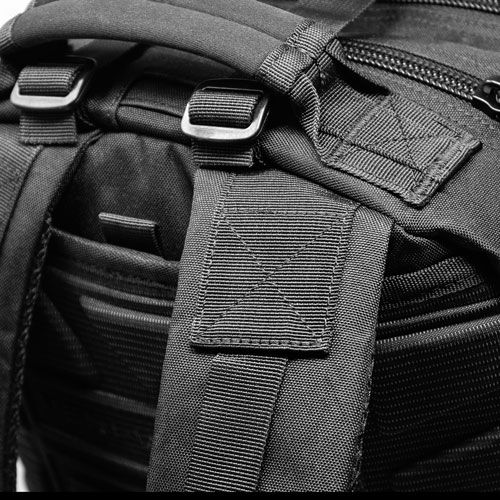 UPDATED Reinforced Shoulder Straps
We have added a lot more nylon webbing to reinforce the shoulder straps. This may be overkill but this pack is designed to take a beating. *Not available on the tan pack.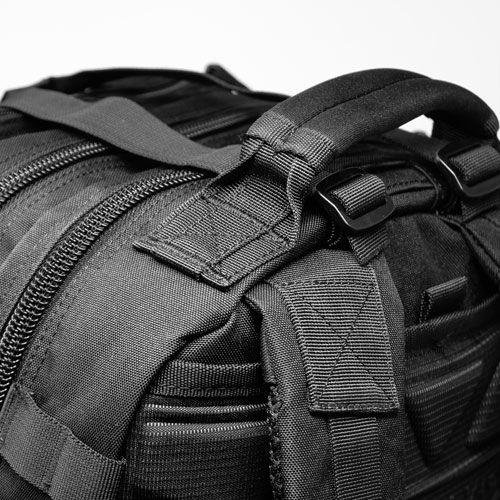 UPDATED Fortified Grab Handle
We more than doubled the amount of material that makes up the grab handle. It is even more rigid and secure than before. *Not available on the tan pack.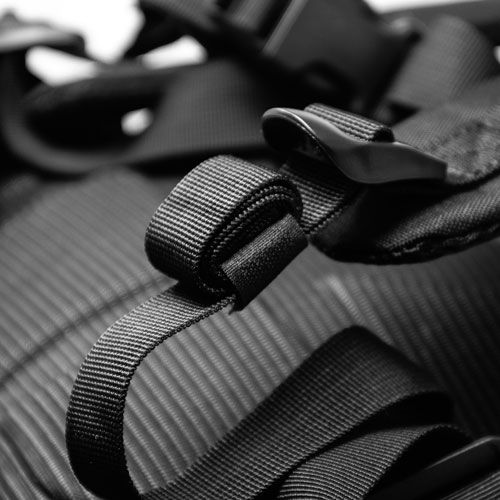 The shoulder straps got an updated hook and loop velcro system that allows you to roll the excess strap material up and secure it. No more loose straps dangling all over. *Not available on the tan pack.
3V Gear Velox Backpack Reviews
Great pack!
I just got the pack yesterday so I can't speak to the durability but it certainly seems like it will take anything I can throw at it. I loaded all of my EDC into it and I have lugged it around all day and it has been great. Lots of storage space. Will probably be a good overnight or weekend bag as well. It will also be great for day hikes when I put my hydration bladder in it. My only complaint is that it doesn't have a dedicated concealed carry pocket or even an interior Velcro spot to attach the 3V Shadow Shot Universal Holster.
I didn't pay squat for this bag so heres my take on it.
So I actually won my Velox II in 3V's 2 week giveaway. Got it shipped in to me in a few days and have been using it for a few weeks now. I use this bag for my EDC since I have to move around a lot for my work daily, I was using a 5.11 Rapid pack but ran out of room very quickly and the lack of good sized pockets made it difficult to keep things organized. I'm very pleased with my Velox II and would like to get another one for hiking since it also comes with the waist strap which my 5.11 didn't. My only complaint, or more suggestion for improvement, would be to thicken the shoulder straps for more comfort when wearing for longer periods of time. Either way this has been my best bag yet and very much earned all 5 stars.
Velox II
I received my 3V Velox II backpack yesterday and I am so impressed with the quality. The material is high quality rugged 600D. The shoulder straps are very comfortable and heavy duty. The bag is loaded with molle allowing the user to customize the pack to their liking. The clamshell design allows for easy access in the field. The pack is hydration compatible as well. The pack even has a limited lifetime warranty. This is an excellent day pack or get home bag for anyone.
Great Pack
The pack is excellent. It's a traditional assault pack type bag. It's a bit smaller than some of the other assault packs that I already have. That was great for me as I was looking for a slightly smaller pack to keep in my car as a sort of perpetual car caddy. If I were using this as a day pack or for travel, it would only be big enough for EDC for me. This pack would definitely NOT be large enough for travel. If you are a super minimal traveler and use a small carry on, this one would work great. But it would be too small for me. I'm happy with the size for my use case. But I would just caution people that the pack is a bit smaller than I was expecting.
Great!!
This is a high quality product, well made and looks as if it'll give years of service.
I've been impressed with everything about this company and it's products.