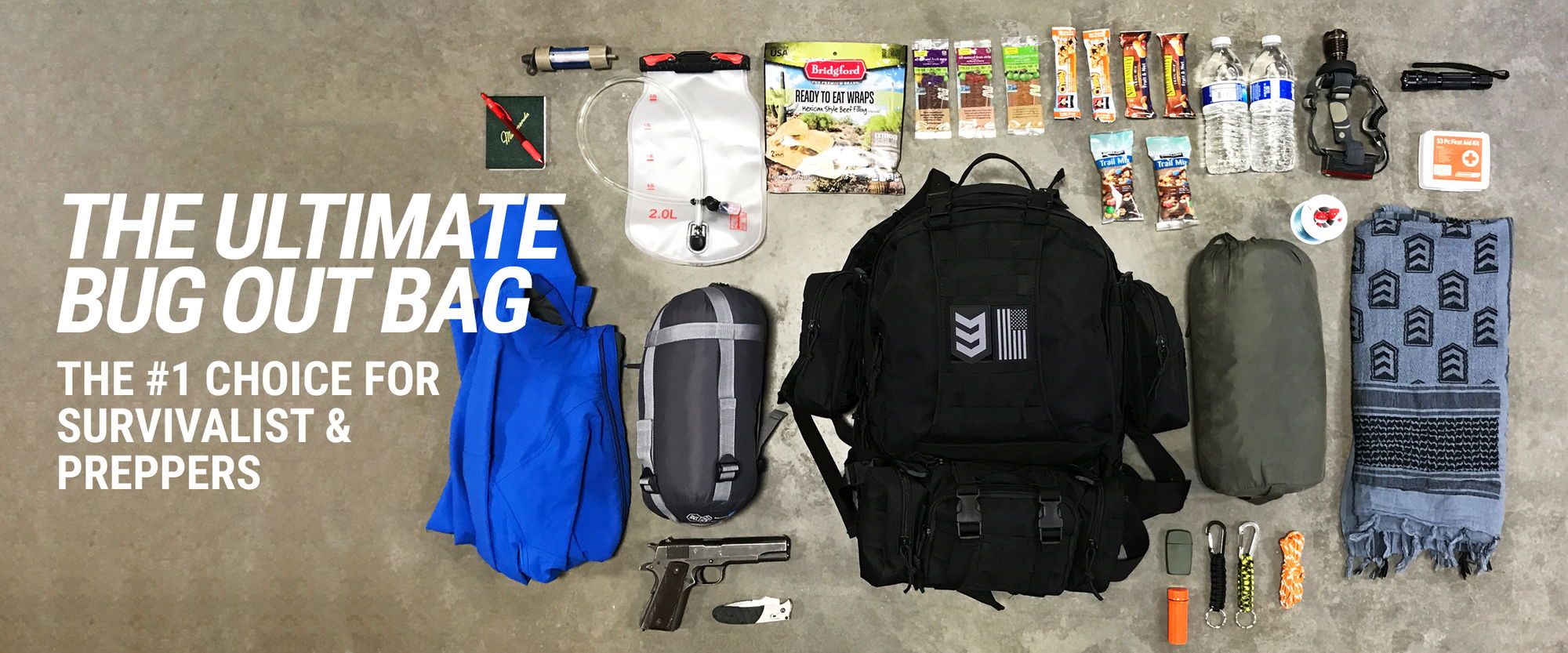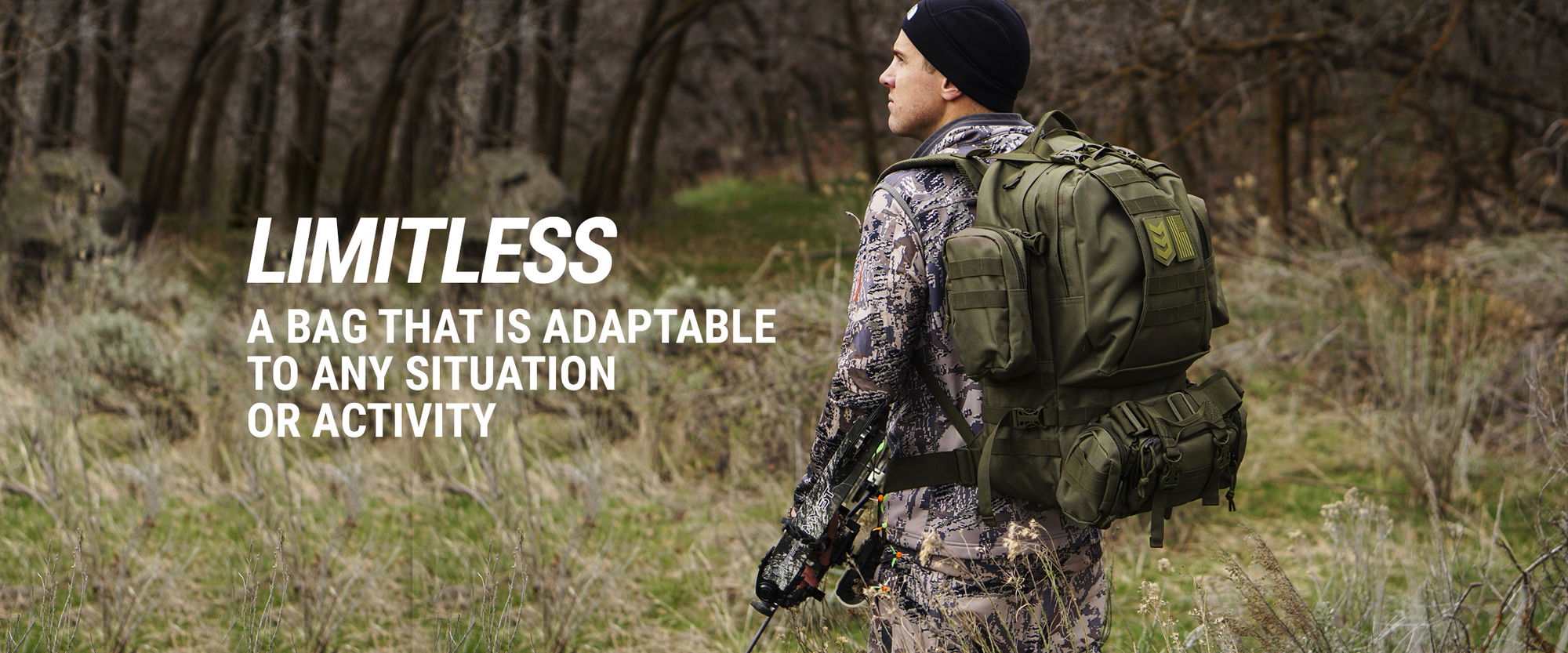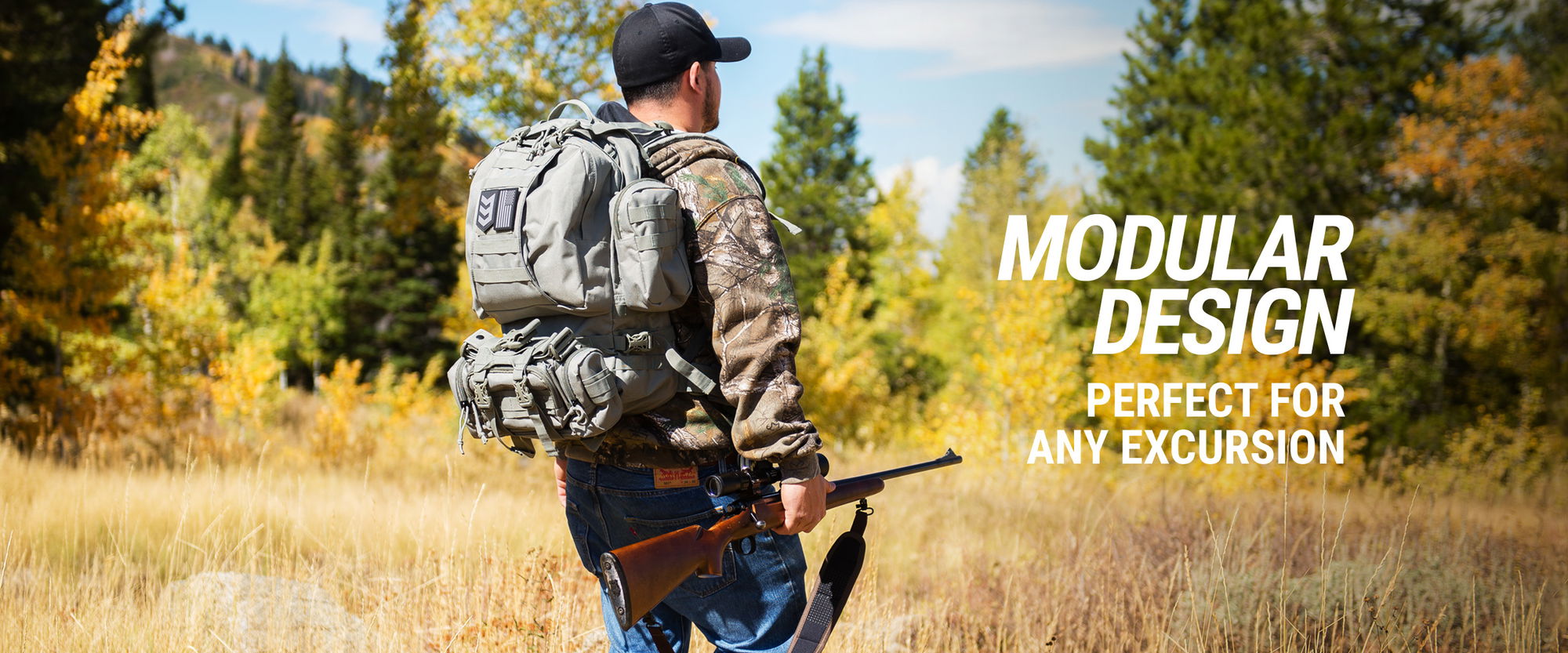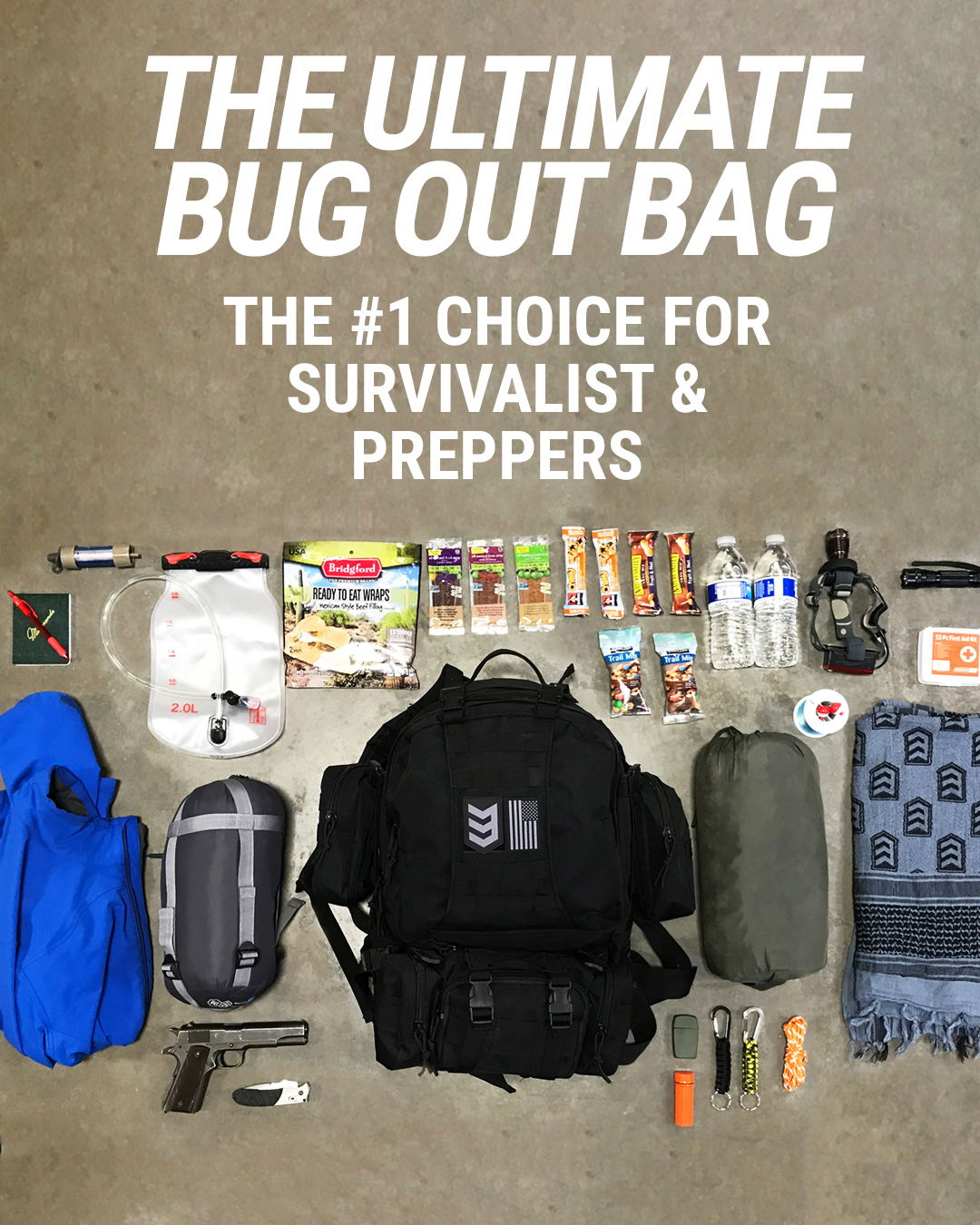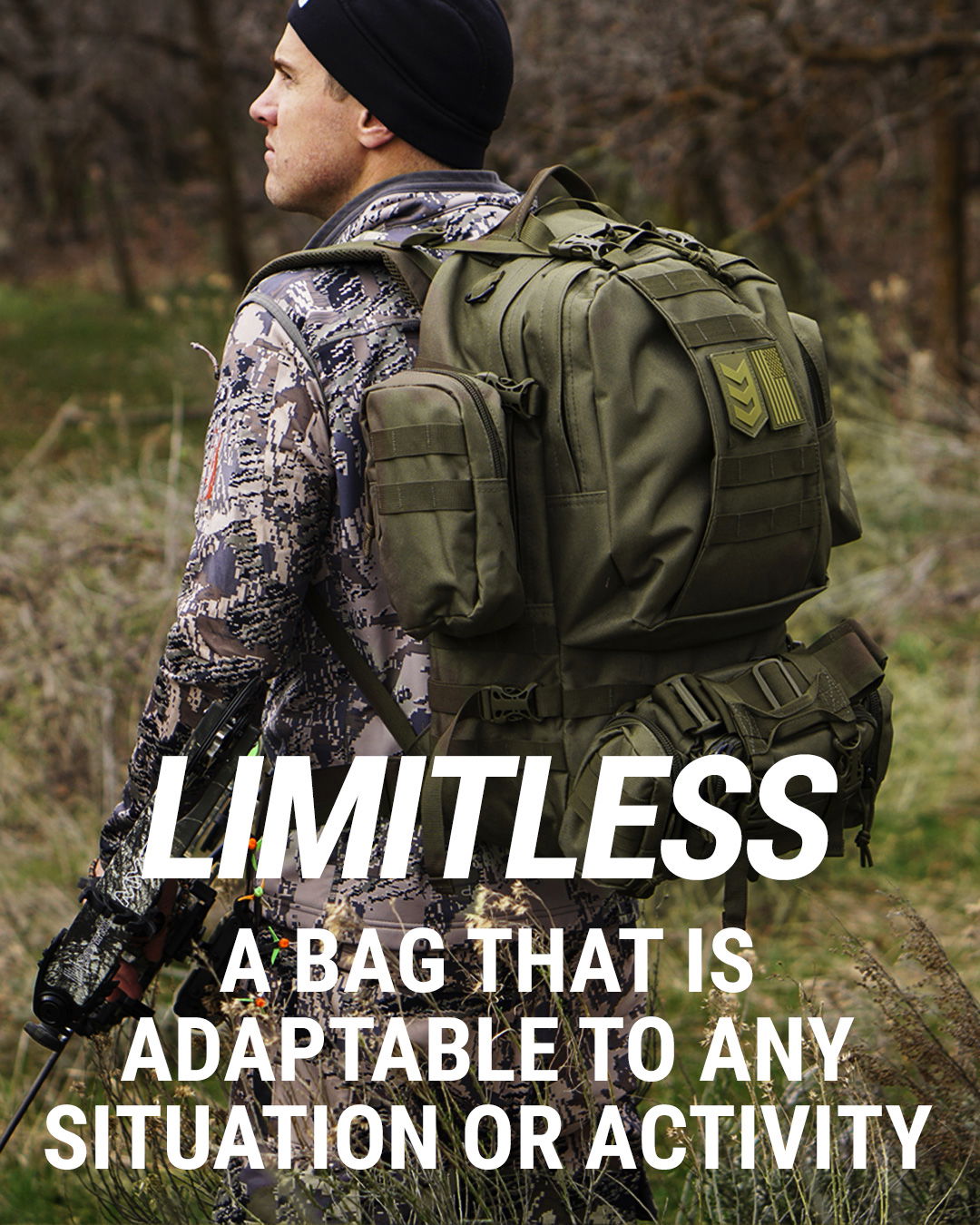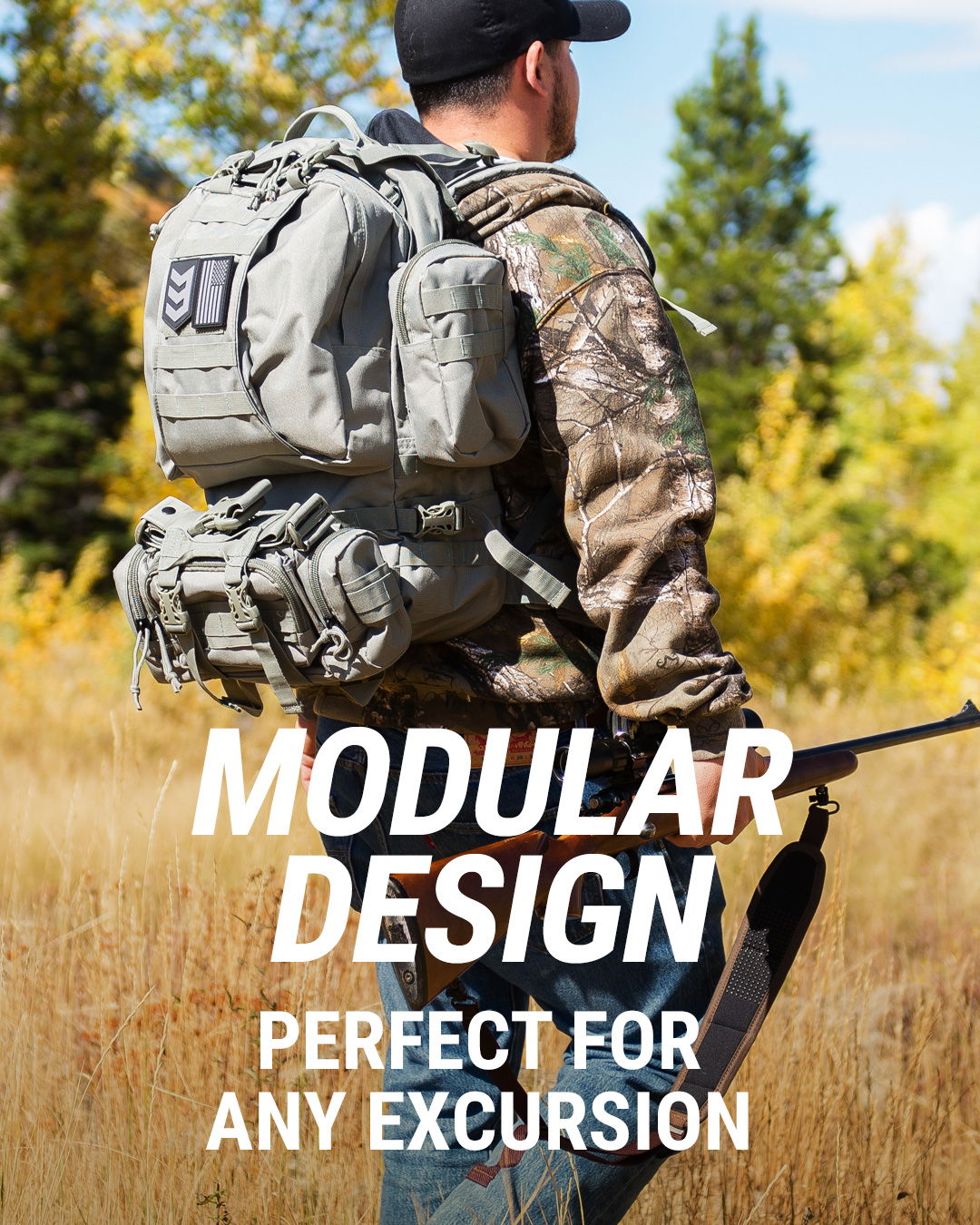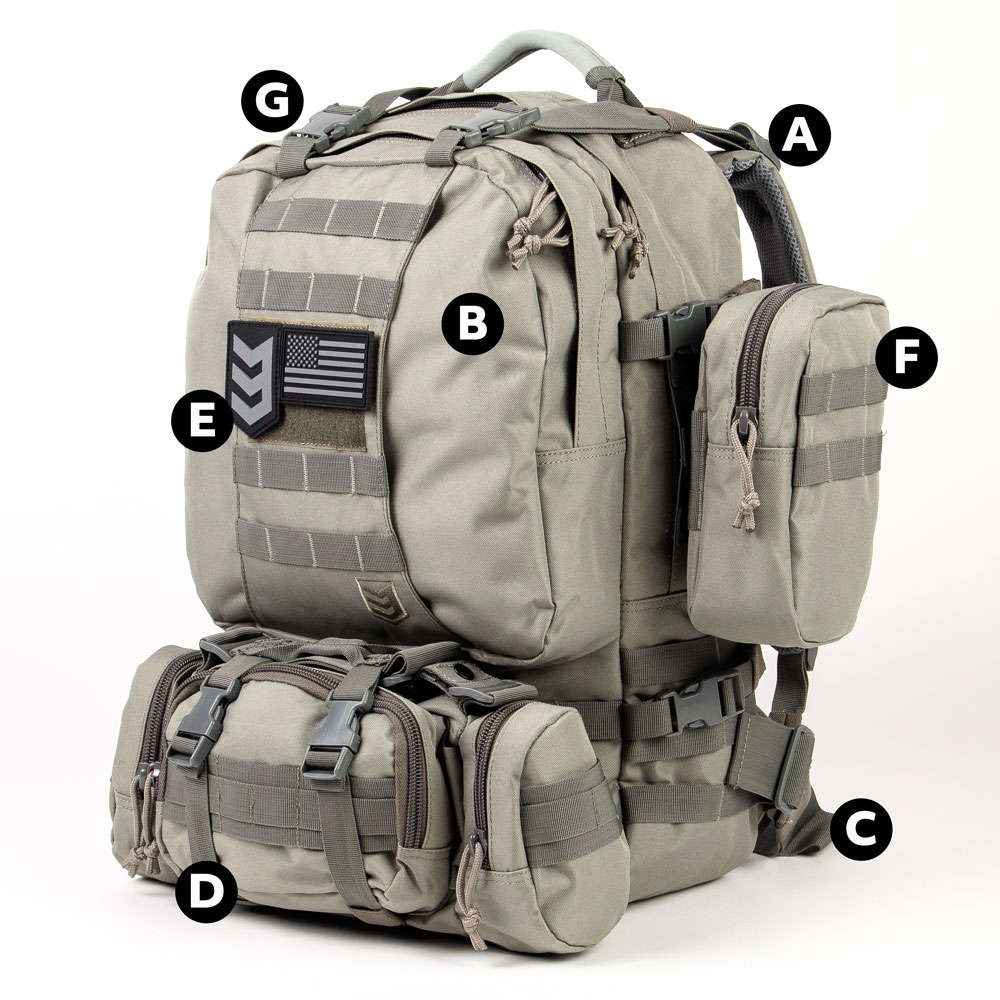 Paratus 3-Day Backpack Features
A - Heavy-duty padded shoulder straps to keep you comfortable.
B - Rugged 600D fabric repels water and is wear resistant.
C - Removable waist belt and sternum strap allow you to take the load off your shoulders.
D - Rapid Deployment Pack is removable for quick excursions.
E - Patches included.
F - 2 MOLLE accessory pouches are perfect organizing your gear.
G - Multiple adjustment points allow you to secure your gear.


ADDITIONAL FEATURES & SPECS
Dimensions 20"h x 12"w x 8.5"d
40 Liters
Total Weight 4.45 lbs.
Available in: Black, Coyote Tan, Foliage Grey and Olive Drab (OD)
Limited Lifetime Warranty
Imported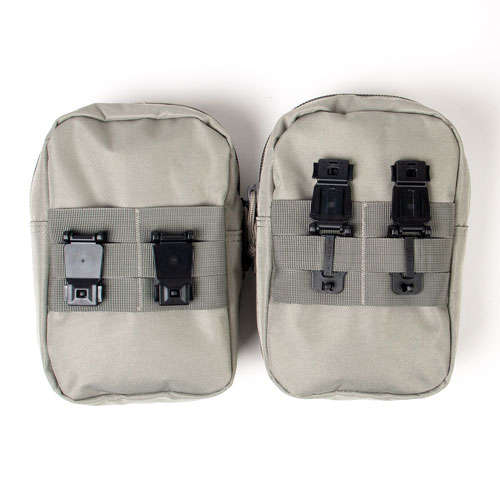 We have replaced the traditional velcro MOLLE straps with YKK Annex Clips. These clips make it incredibly easy to remove your MOLLE pouches or adjust their position on the bag.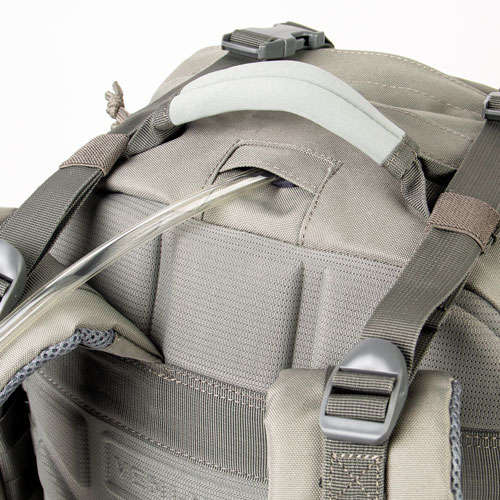 We have made the opening of the hydration port a little larger to make it easier to run the mouthpiece of your reservoir out of the bag. Plus, we added a new velcro strap to the inside of the bag to hold your reservoir upright.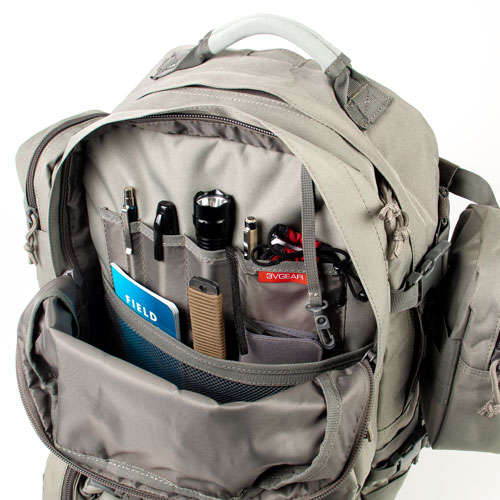 A new admin panel allows you to better organize your gear. Now you will know exactly where everything is without hunting through the large pockets.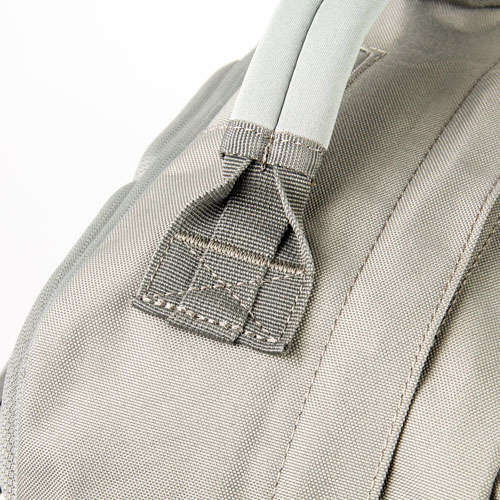 UPDATED Increased Strength
We have added an additional piece of 2" nylon webbing to increase the strength of the grab handle. We have also added box stitching and bar tacking to ensure the handle is incredibly robust.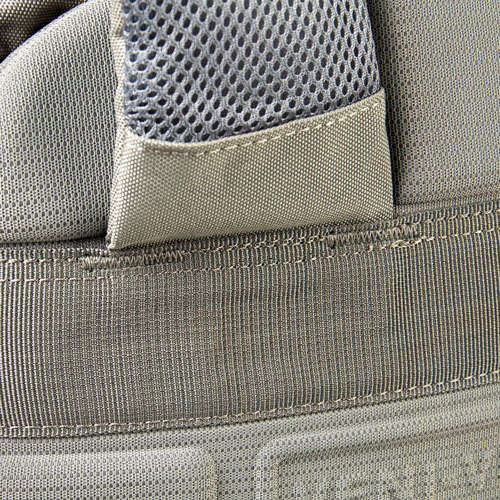 UPDATED Robust Shoulder Strap
We have added more material to our shoulder straps and added heavy duty bar tack stitching to make sure these shoulder straps hold up to any load.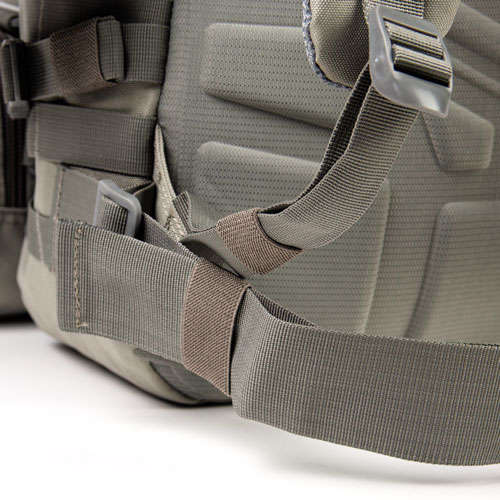 UPDATED Elastic Strap Keepers
There is nothing worse than having your straps dangling all over the place. No more! With the updated Paratus, all nylon straps have elastic webbing to help manage the excess straps.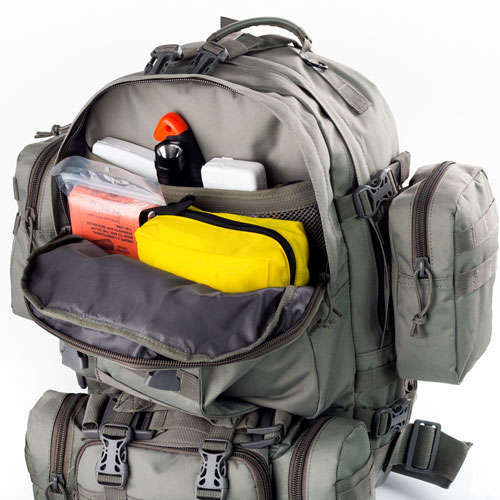 With numerous pockets and sleeves, there is plenty of room to organize your gear.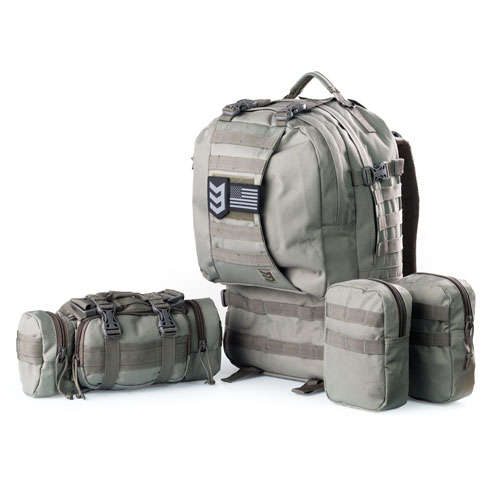 Using a MOLLE system, the accessory pouches can be removed and additional pouches added.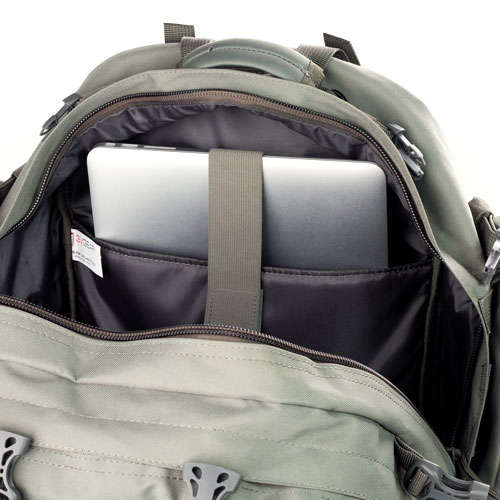 A padded laptop sleeve fits most 15" laptops and tablets. Also, doubles as hydration reservoir pocket.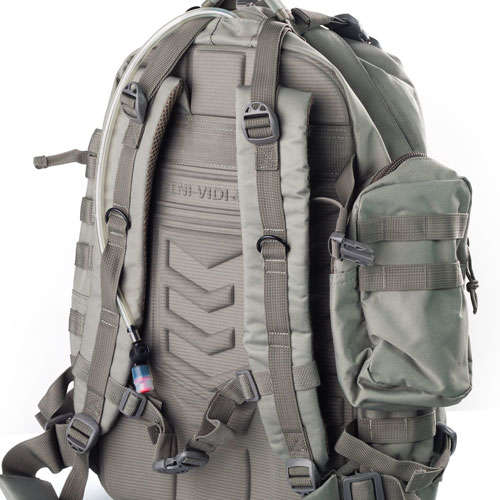 The Paratus comes with an EVA molded back panel which allows for additional airflow and keeps you cool.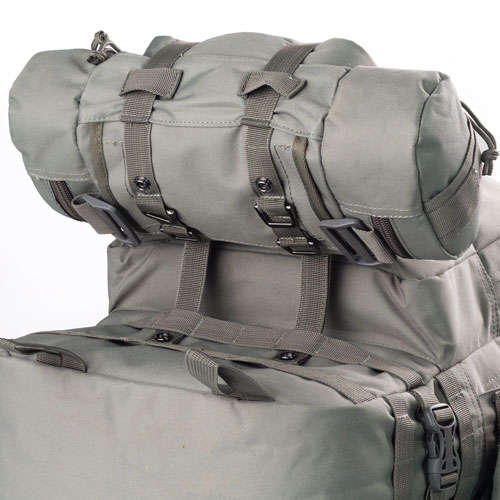 The multiple MOLLE attachment points let you customize the backpack to suit your needs.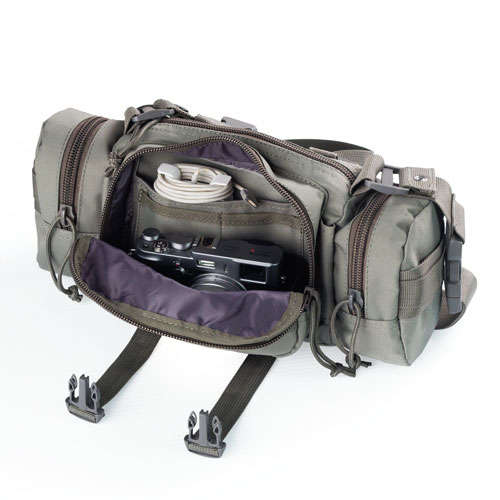 The Paratus includes the Rapid Deployment Pack. This small pouch is perfect for when you need to leave the main pack and only carry the essentials.
3V Gear Paratus 3-Day Backpack Reviews
Wow!!
I actually have not used the pack yet, but am planning a tracking mission soon. However out of the box this pack appears to be of superb quality and I have went over every inch of it. Love the heavy zippers, and molle system is great. I also really like the back pouch that can be removed and used as a fanny pack or a side kick shoulder bag.
I will revisit site for final review after it has rode on my back in the wild for about 10 miles.
Thank you
TJF
Paramus 3 day operators pack
I ordered 2 of these, one in desert tan and one in black, these will be my wifes and my new bug out bags, perfect size and great quality . I put snugpak bags , Bivis and ponchos in both along with survival gear, and food, still room left, great bag!!
Paratus Backpack
Awesome bag high quality and best of all, Cheap!
Better than ever!
I love the updates to this bag and it still retains the original high quality and multipurpose uses. Better than ever. A must have!
Good quality and fast shipment
Bag is very solidly built with plenty of room.