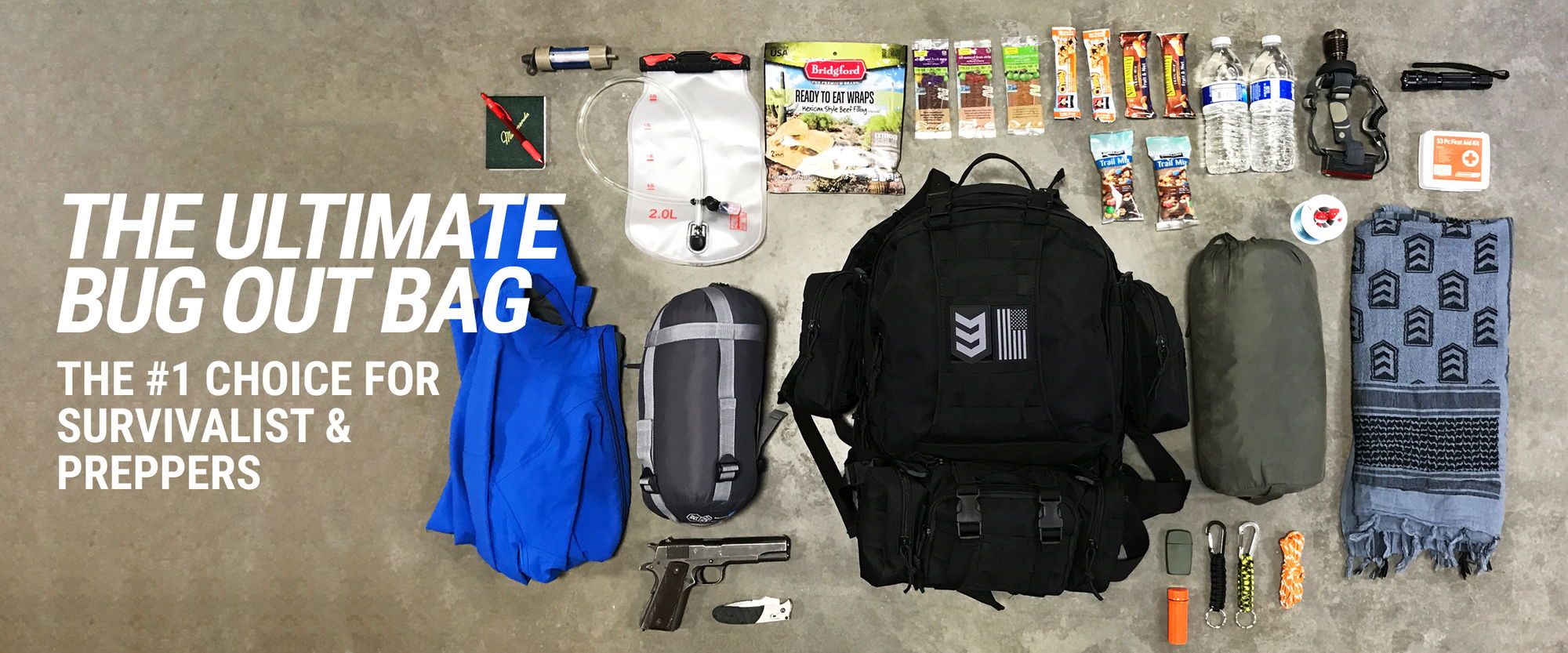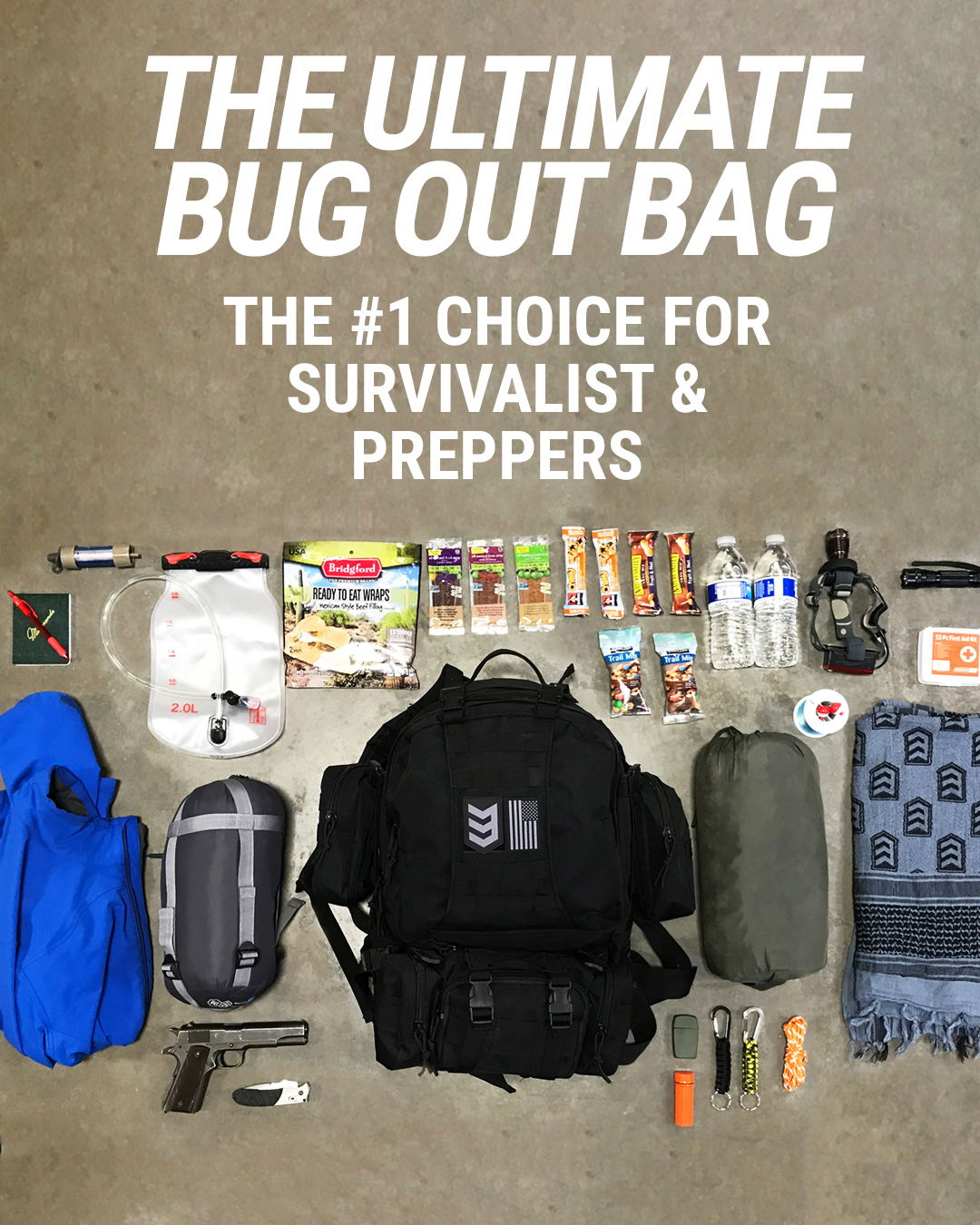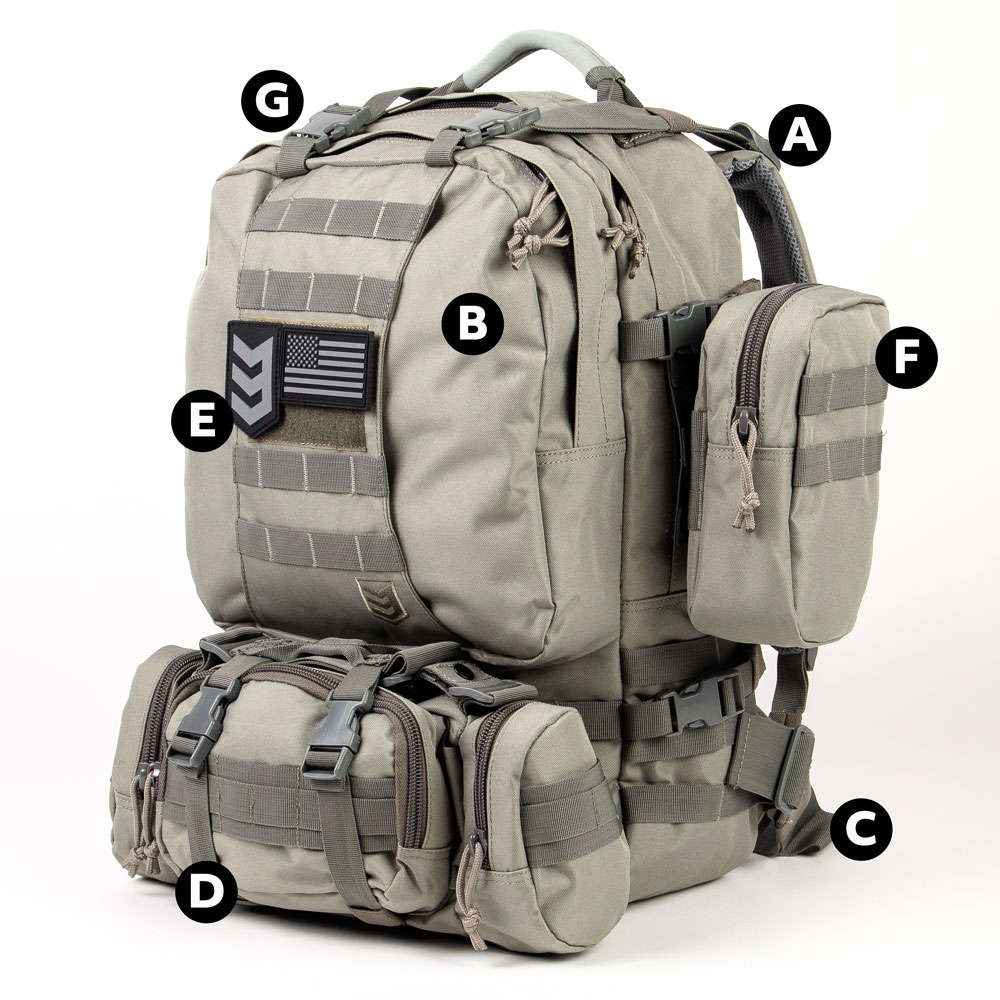 Paratus 3-Day Backpack Features
A - Heavy-duty padded shoulder straps to keep you comfortable.
B - Rugged 600D fabric repels water and is wear resistant.
C - Removable waist belt and sternum strap allow you to take the load off your shoulders.
D - Rapid Deployment Pack is removable for quick excursions.
E - Patches included.
F - 2 MOLLE accessory pouches are perfect organizing your gear.
G - Multiple adjustment points allow you to secure your gear.


ADDITIONAL FEATURES & SPECS
Dimensions 20"h x 12"w x 8.5"d
40 Liters
45 Lbs Weight Capacity
Total Weight 4.45 lbs.
Available in: Black, Foliage Grey, and Olive Drab (OD)
Limited Lifetime Warranty
Imported
FEATURES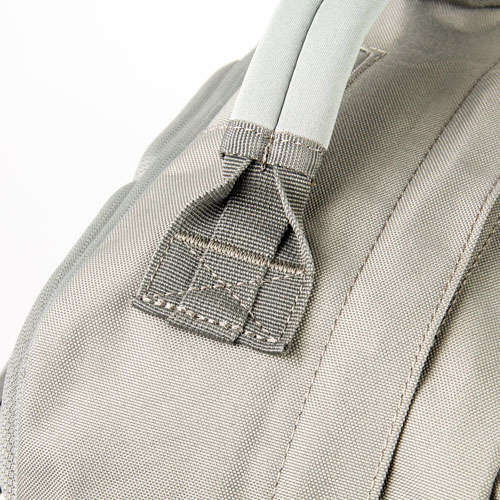 UPDATED Increased Strength
We have added an additional piece of 2" nylon webbing to increase the strength of the grab handle. We have also added box stitching and bar tacking to ensure the handle is incredibly robust.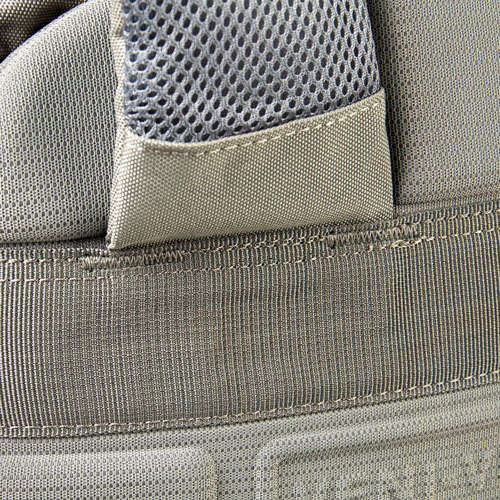 UPDATED Robust Shoulder Strap
We have added more material to our shoulder straps and added heavy duty bar tack stitching to make sure these shoulder straps hold up to any load.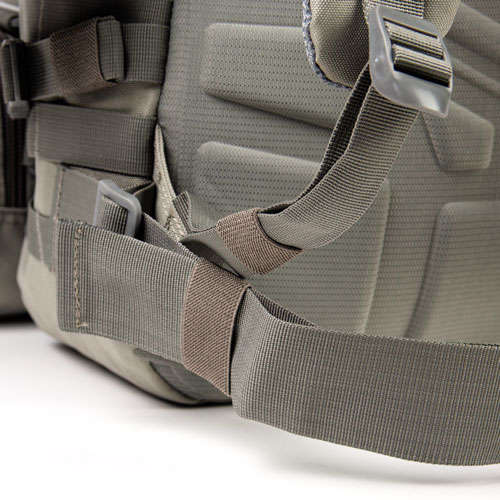 UPDATED Elastic Strap Keepers
There is nothing worse than having your straps dangling all over the place. No more! With the updated Paratus, all nylon straps have elastic webbing to help manage the excess straps.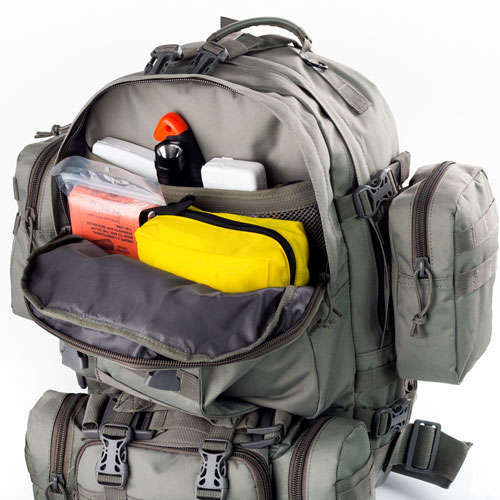 With numerous pockets and sleeves, there is plenty of room to organize your gear.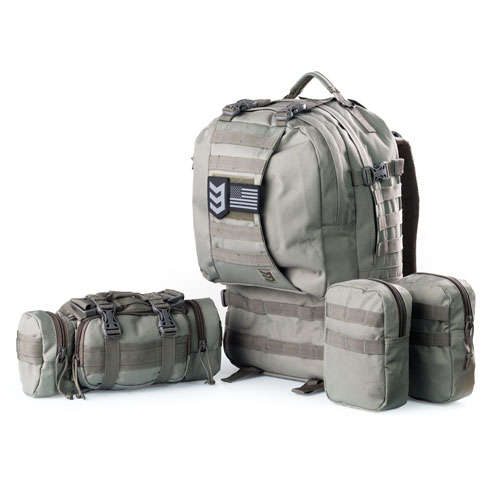 Using a MOLLE system, the accessory pouches can be removed and additional pouches added.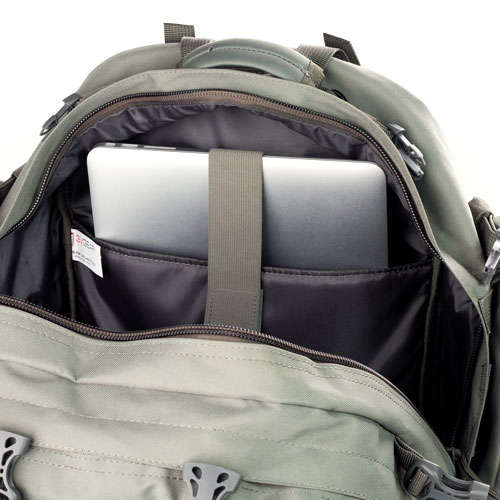 A padded laptop sleeve fits most 15" laptops and tablets. Also, doubles as hydration reservoir pocket.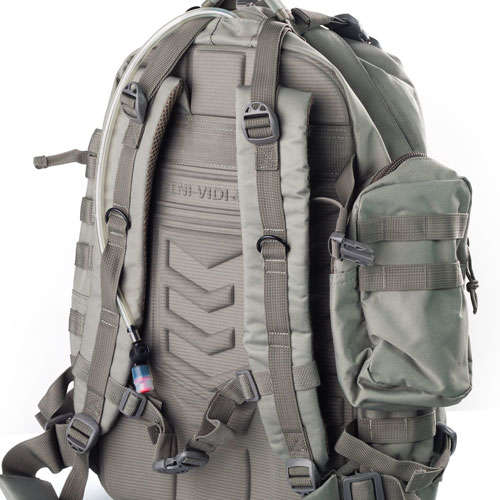 The Paratus comes with an EVA molded back panel which allows for additional airflow and keeps you cool.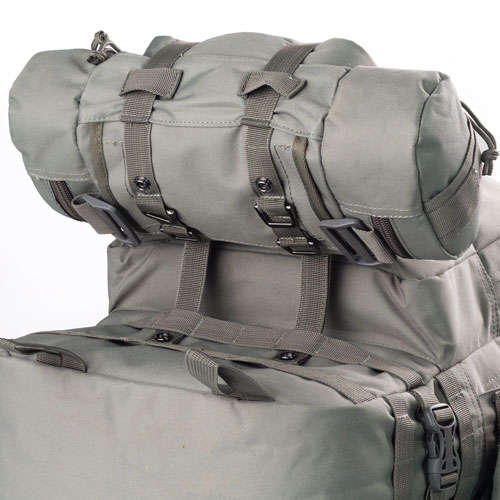 The multiple MOLLE attachment points let you customize the backpack to suit your needs.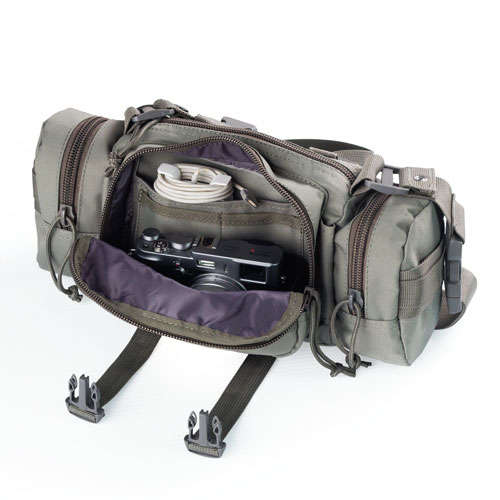 The Paratus includes the Rapid Deployment Pack. This small pouch is perfect for when you need to leave the main pack and only carry the essentials.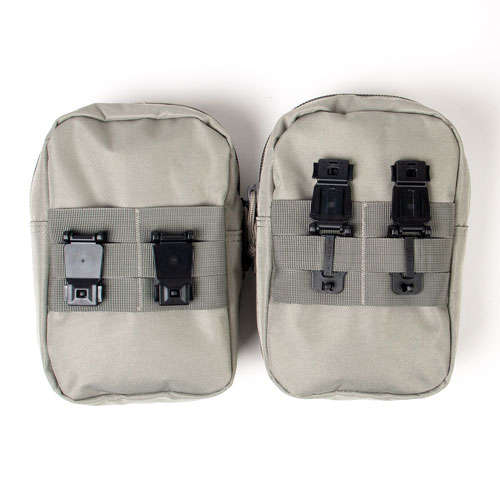 We have replaced the traditional velcro MOLLE straps with YKK Annex Clips on the Foliage Grey color option only. The Black, Olive Drab, and Coyote Tan come with MOLLE straps.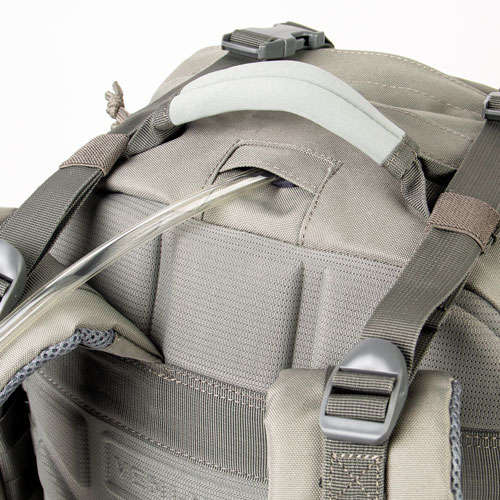 We have made the opening of the hydration port a little larger to make it easier to run the mouthpiece of your reservoir out of the bag. Plus, we added a new velcro strap to the inside of the bag to hold your reservoir upright.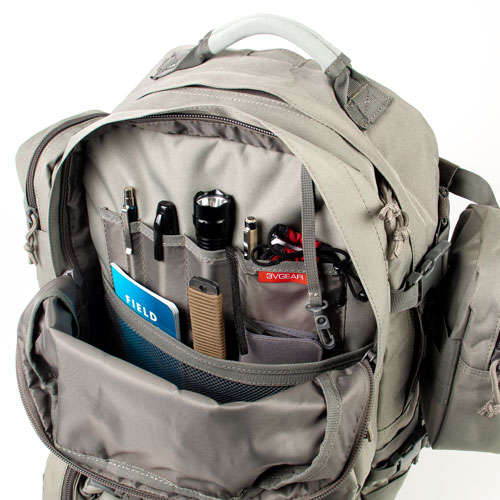 A new admin panel allows you to better organize your gear. Now you will know exactly where everything is without hunting through the large pockets.
3V Gear Paratus 3-Day Backpack Reviews
Fantastic pack. It's been on construction jobs with me and proving to be tough.
Another great option from 3V
This is my third bag from 3V and I am again very satisfied with it. Lots of space, and the MOLLE webbing + pouches are awesome for getting some extra organization in your pack. The materials all around feel tough and there's a lot of reinforcement on the straps so I don't expect it to fall apart. I would've liked to see a bit more organizational paneling in the front pouch and perhaps some attachment points on the bottom of the pack. Another pain point I might mention, getting pouches back onto the pack with the included molle straps can be somewhat difficult, but 3V offers quick clips that I've heard good things about. I'd opt for those. Also, the hip level straps are not really load bearing, just kinda stabilizing, so carrying a lot of weight can be unpleasant after a while. All around a solid pack for intermediate hiking, but I might opt for a rigid backpacking bag with load adjustment straps for anything more serious.
Very nice
Very nice well made, can't wait to fill it up
Paratus 3 day pack
Seems like this is going to be a great pack! I haven't got it loaded down with gear yet but the construction seems more than capable of handling a good bit of gear. With a lifetime warranty and a great price it's certain to be a win!
Pack is still kick'n it going on two years
Just updating here, this pack is still rock'n. I originally gave this pack a 4 but it has graduated to a 5 after completing what we at camp called hell week during opening Firearms Deer Season in my State. It easily can handle at least 60lbs of gear and equipment. Since 2021 it has been rained on, snowed on, thrown, dropped, hoisted up to tree stands, muddy, landed on by me, used as a sandbag for firearms support, and there is a pocket or location for everything from food to ammo. And I must say this pack is by far the most comfortable I have ever used! I am 6'1" and the pack fits me perfect in my lower back. Thank you Folks at 3V gear for making an outstanding product! Hell if the Marines would have had these in the early 80s we grunts would have never taken them off. Thanks again 3V
for a great product...TJF
Paratus
Being a larger guy.. 6'4" and 285 lbs, I've always had issues with fit and comfort. The Paratus 3 Day backpack not only held all my gear but was comfortable as I put it thru it's paces. After a dry run and some adjustments it is everything that I was hoping it would be.
Quality Product
I've got 2 bags now and both are tough good quality bags! I would recommend these to anyone.
Excellent Bag, Excellent value
I am using this bag to haul Steel targets to and from the range! Its roomy, durable, and a GREAT price during 30% sale.
Paratus Backpack
I thought the backpack is very well built. It definitely has a lot of room and it's nice that the extra pouches and pack are provided! The two downfalls of the pack are the zippers and also how far they zip down. They are sturdy but I have a hard time getting them to zip up due to the heaviness of the backpack material. As for the biggest compartment, it would be nice if the zipper went all the way down for easier packing. Overall, the Paratus is an awesome bag and I would recommend it!