EXCELLENT BAG ⭐⭐⭐⭐⭐
"This is an excellent bag for EDC and for a bushcraft day pack. There is a variety of pocket layouts to customize your load out and with all of the exterior lashing points/MOLLE straps, you could probably push this to a minimal gear overnight bag. The strap, and the two grab handles, are well padded and comfortable and, as always with 3V Gear, the build quality is spot on. Keep up the good work guys!!"
- Ronnie Womack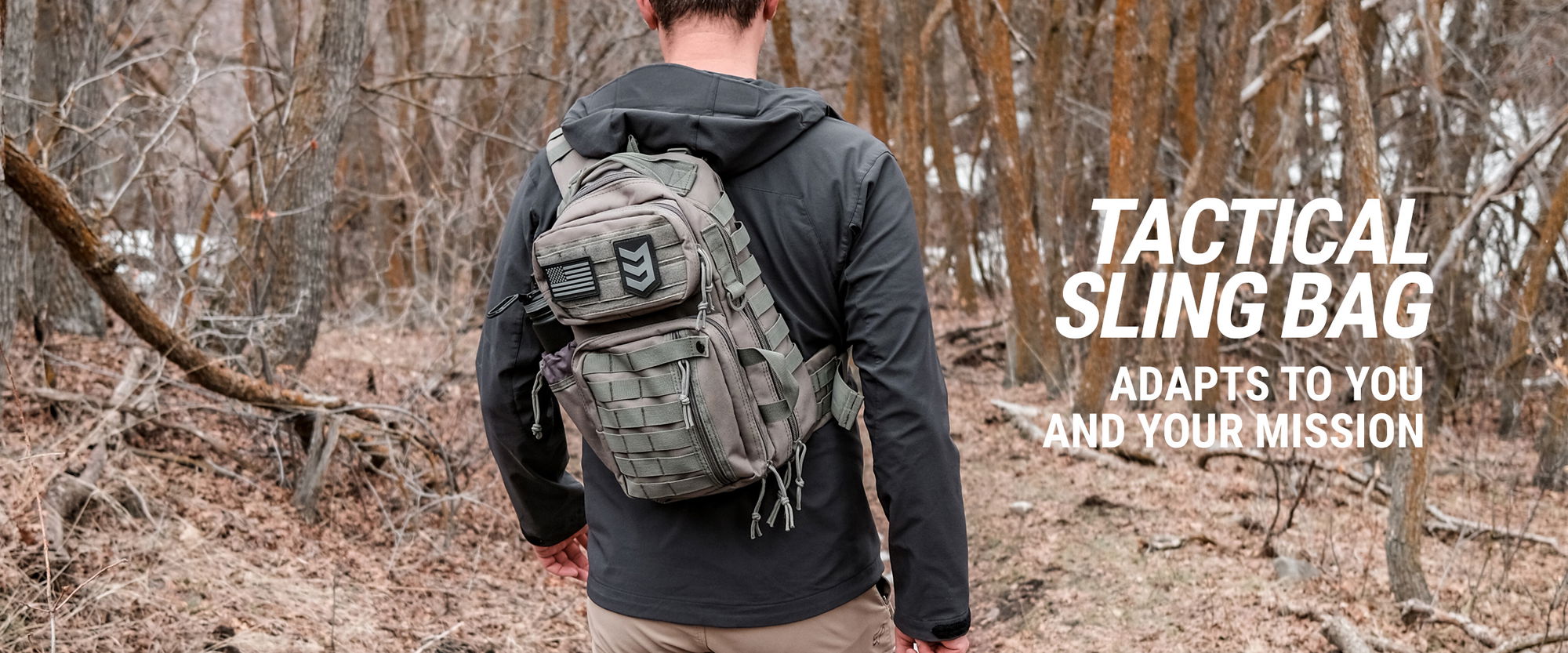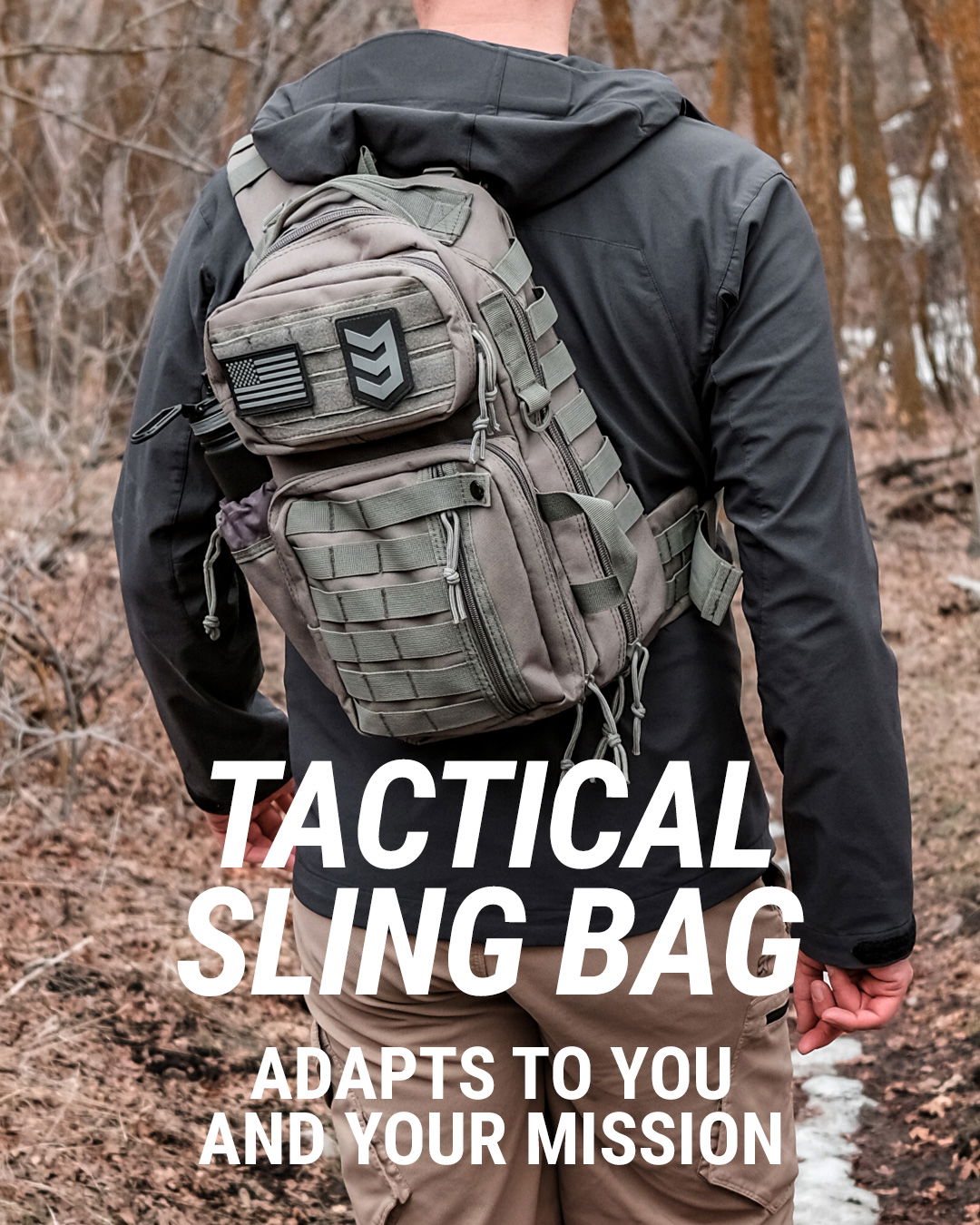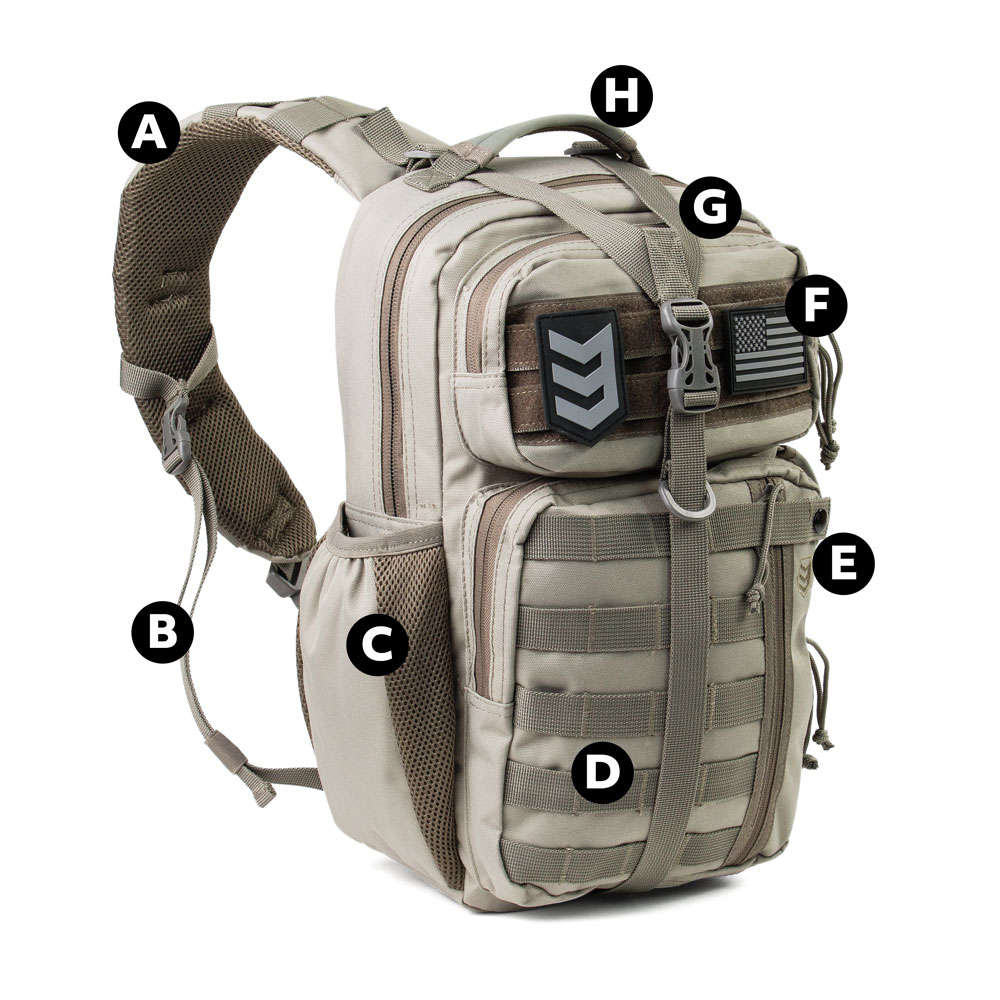 Outlaw Sling Pack Features
A - Heavy-duty padded shoulder straps to keep you comfortable.
B - Stabilizer strap keeps the sling pack from sliding.
C - Expandable water bottle pocket.
D - Fully MOLLE compatible.
E - Anti-theft design.
F - Patches included.
G - Compression strap keeps your gear secure.
H - Padded grab handle.


ADDITIONAL FEATURES & SPECS
18"h x 10.5"w x 8"d
Padded laptop sleeve fits most 13" laptops
Admin panel to keep you organized
Concealed carry pocket
Hydration compatible
24 Liters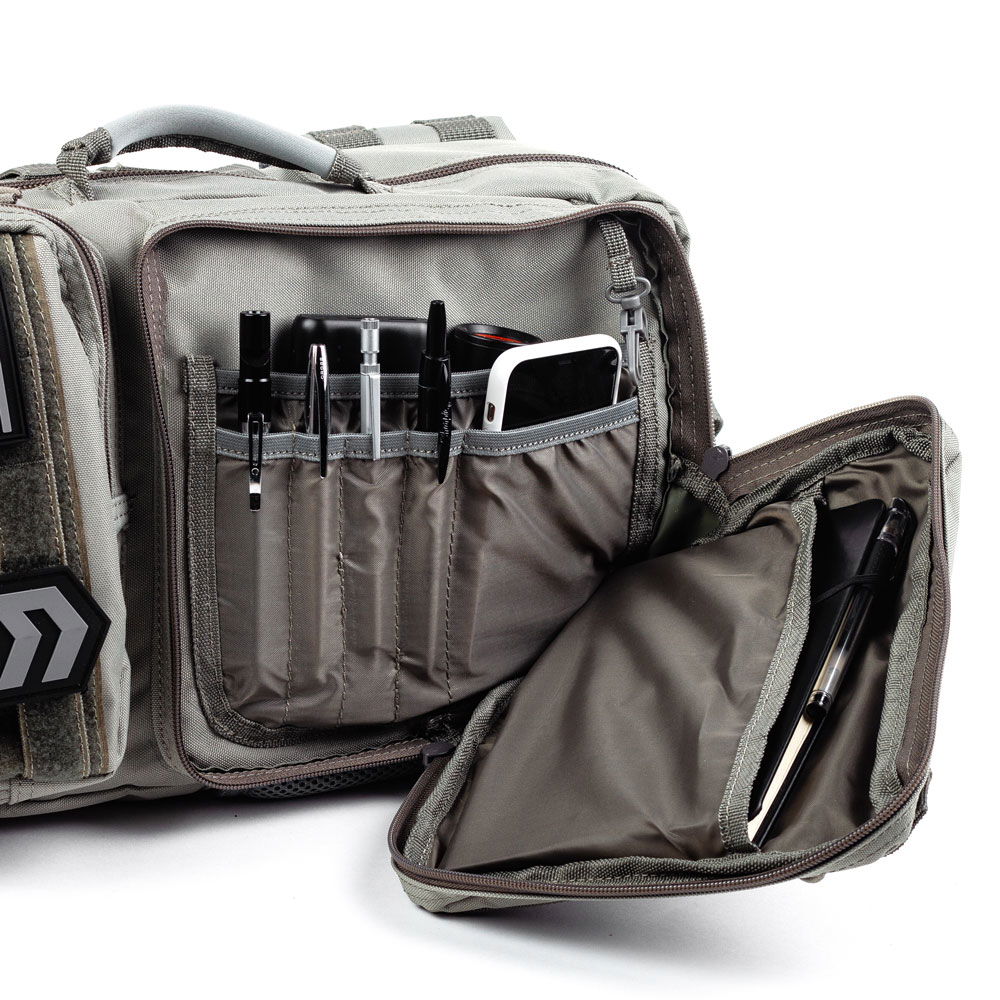 ADMIN PANEL
A well laid out admin panel has a place for everything and will keep you organized while on the go. Whether you are using the Outlaw Sling Pack as a commuter bag, a tech pack, a camera bag, or a mission response bag, you can organize it in the best way for you.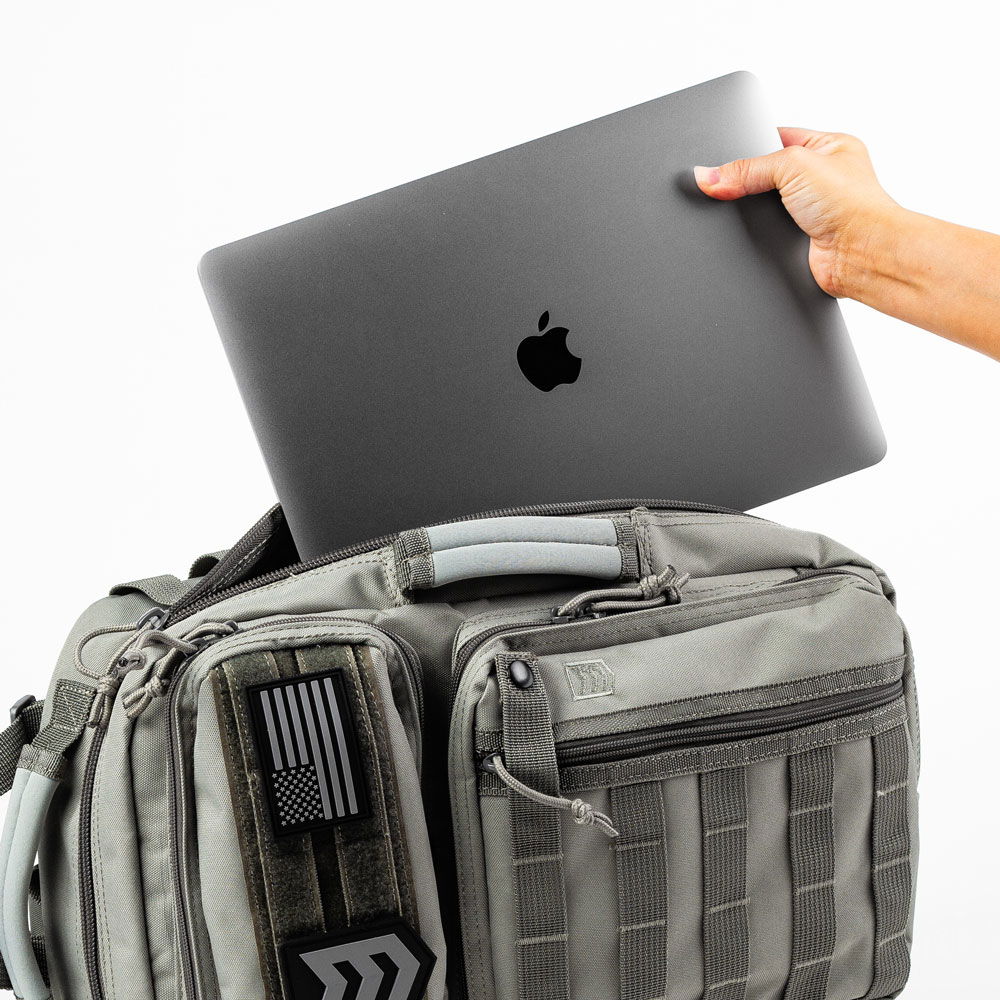 PADDED LAPTOP SLEEVE
A padded laptop sleeve fits most 13" laptops and tablets.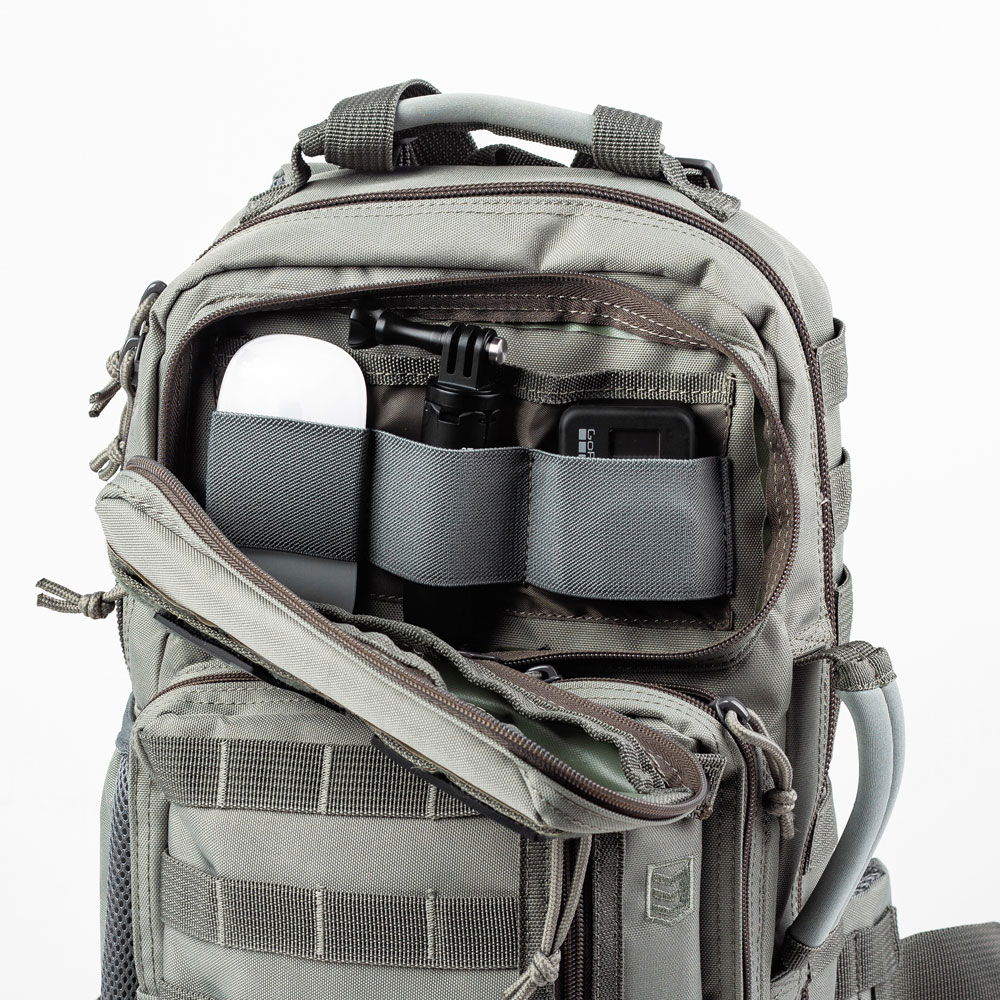 PLENTY OF ORGANIZATION
With every pocket giving you options for organizing your gear, the Outlaw Sling Pack can be perfectly customized to your liking.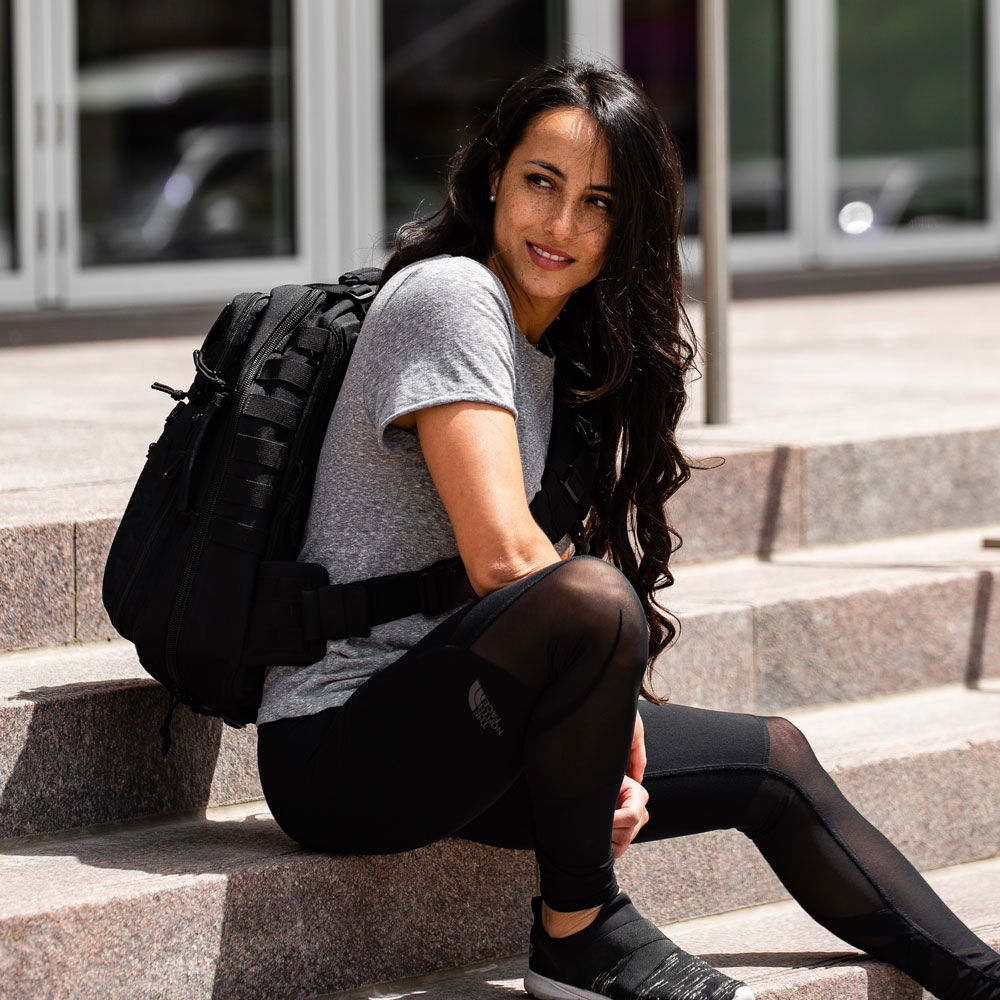 THE PERFECT URBAN SLING PACK
Ideal for the person on the go, the Outlaw Sling Pack is perfect for quickly moving through any urban area. You never have to remove the pack. Just sling the pack in front of you to access your gear.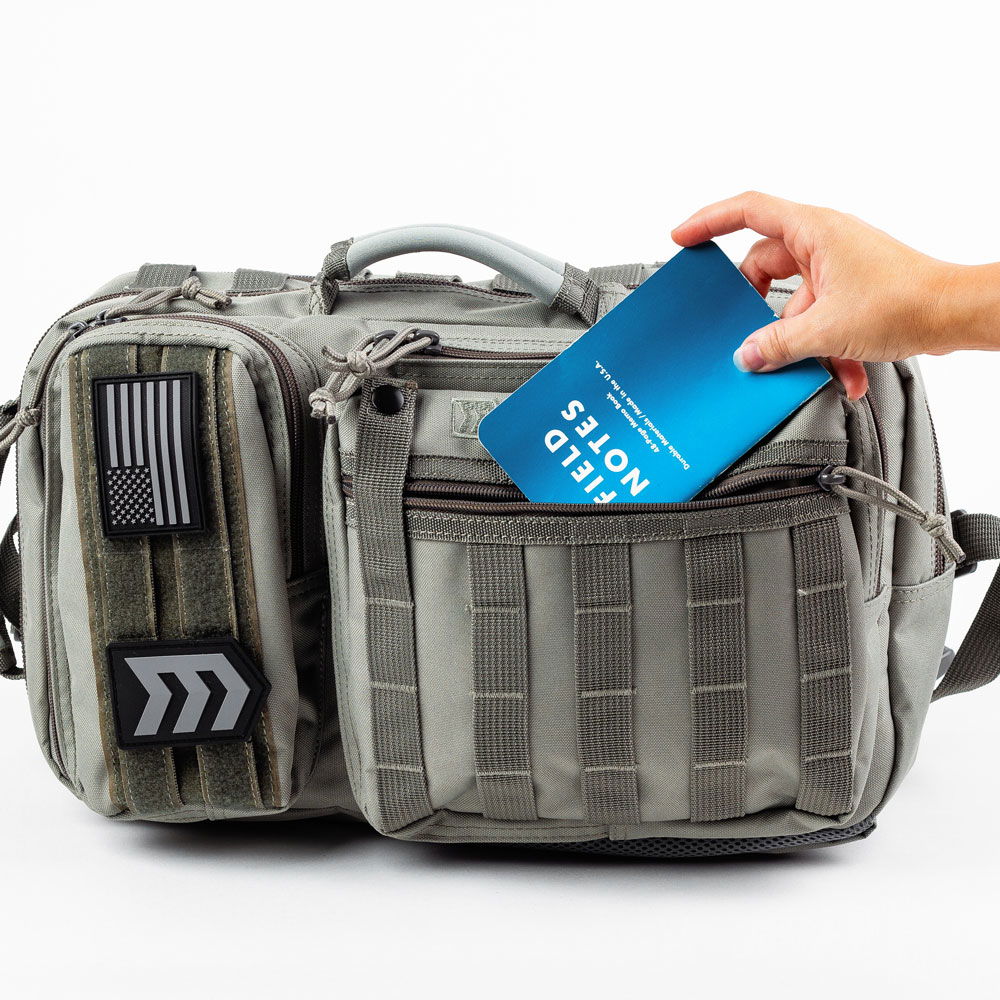 A front stash pocket is great for small accessories that you need to, well, stash really quick. The anti-theft design will also keep nosy people away.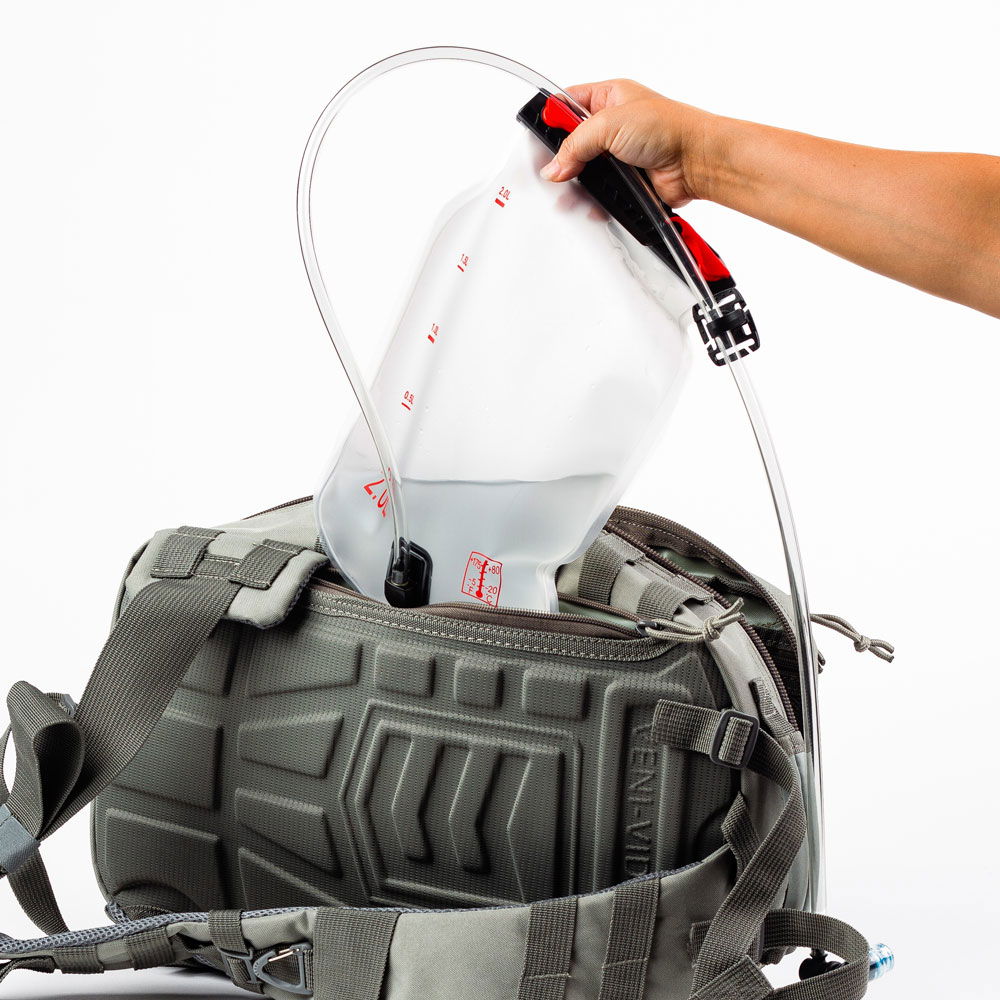 The Outlaw Sling Pack has a water reservoir pocket that will hold a 2 liter reservoir and will keep your other gear dry with is water proof PVC lining.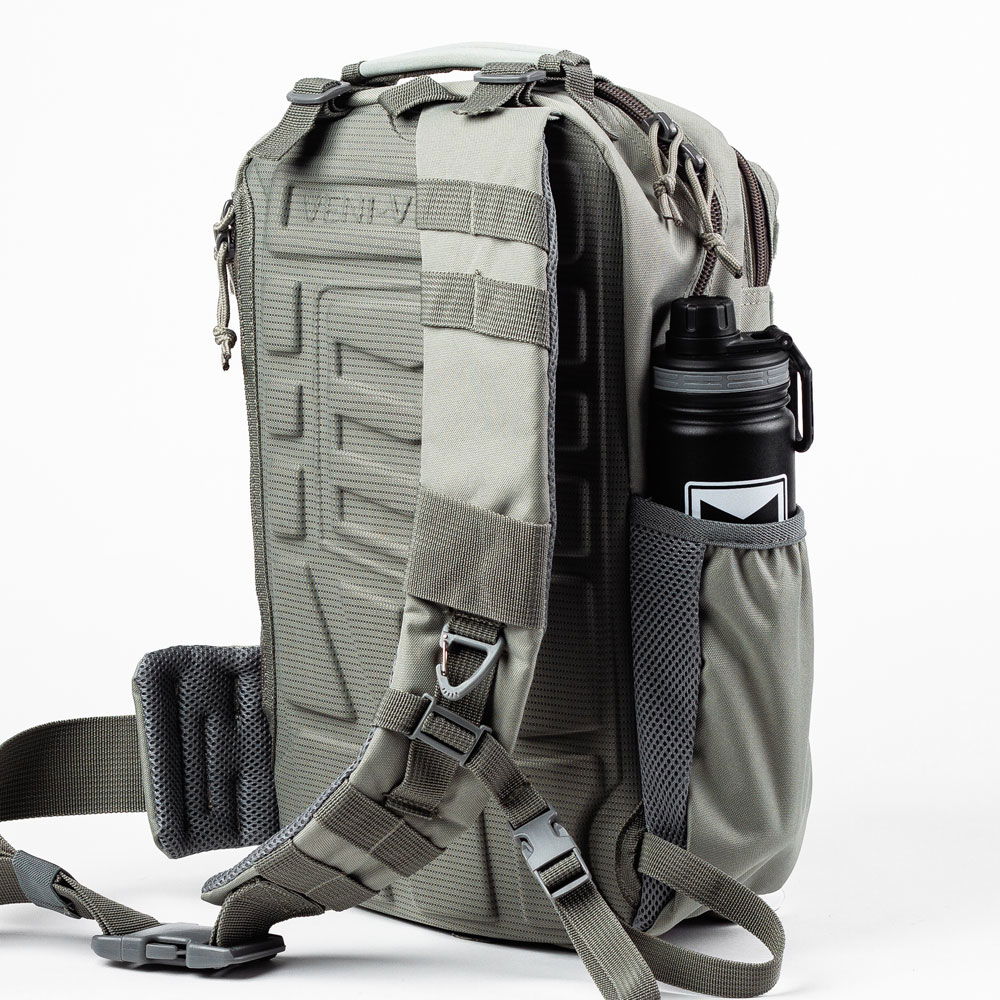 If a water bottle is your thing, we got you covered. Perfect for most 24 oz. water bottles and an elastic closure with keep your bottle secure.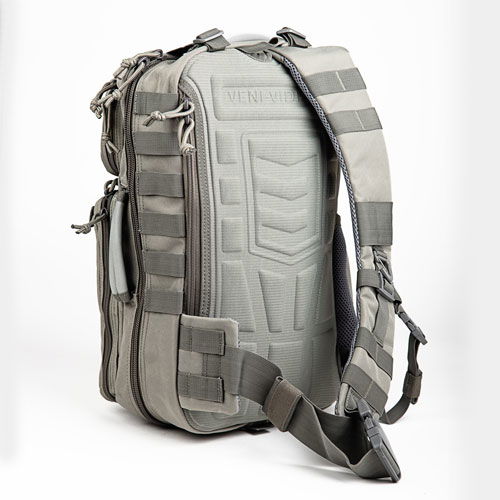 A molded EVA back panel features the 3V Gear logo as well as the 3V Gear slogan, Veni-Vidi-Vici "I came, I saw, I concurred." The EVA mold has ridges that allow airflow while you are wearing the sling pack. No one wants a sweaty back.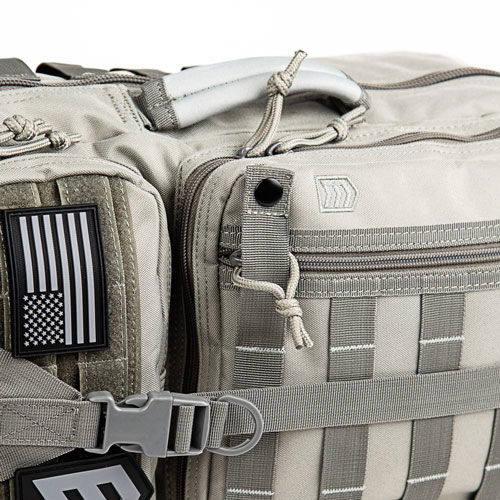 A theft deterrent snap allows you to thread the nylon strap through the zipper pull and makes it hard for would be thieves to gain access to the front pocket without your knowledge.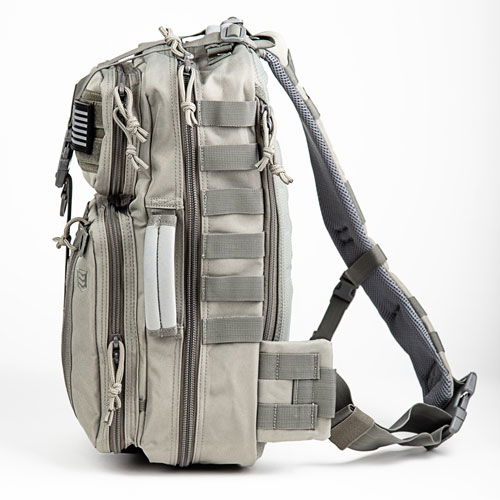 Three large, expandable pockets give you plenty of room to haul your gear. The Y compression strap allows you to take in any extra slack you may have and tighten down the contents of the bag.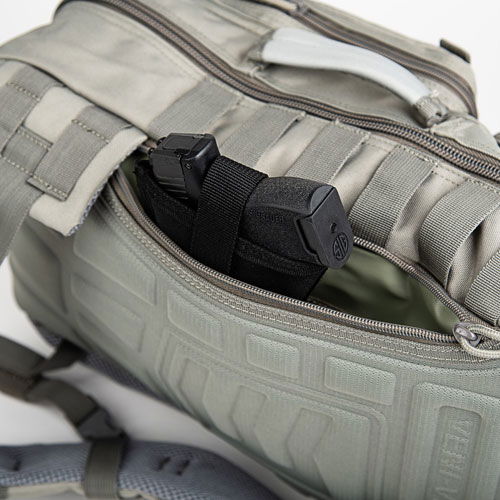 A PVC lined pocket doubles as a hydration or concealed carry pocket. There is a Velcro field inside the pocket so you can attach a Velcro holster. There is also a hydration port so you can run the tube of your hydration reservoir out of the pocket and down the shoulder strap.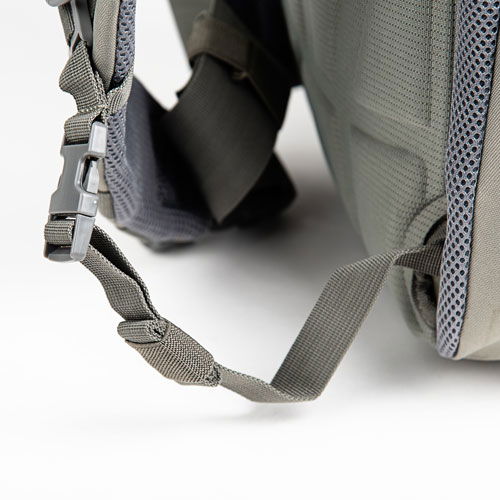 Elastic strap keepers come on all of the straps so you can keep the excess straps wrapped tight and not risking them getting caught on anything.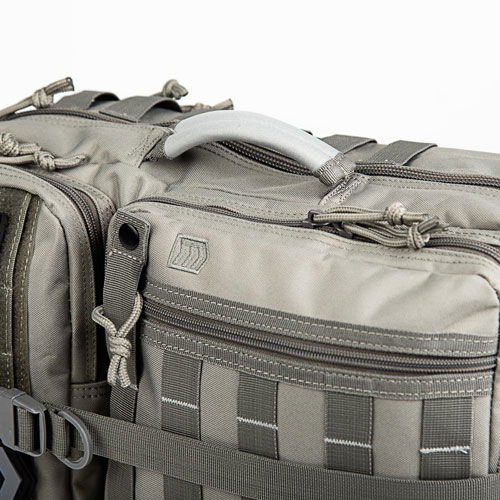 The Outlaw Gear Slinger tactical sling pack features two reinforced padded grab handles, double stitching, large zippers, and nylon reinforced webbing throughout. Plastic D-rings make it easy to add additional accessories and quickly hook gear to your pack.
3V Gear Outlaw Sling Reviews
Outlaw II
Love my Outlaw II, just wish you had a left hand version. Oh well, adapt and overcome!!!
The Perfect Sling Bag
I bought this as a Christmas present for my oldest son. Of course, I have to check it out and examine the goods. I have to say, this is the best versatile sling bag I have seen. Well built and should stand the test of time. I am thinking about getting one for myself.
EDC Awesome!
Perfect size for my daily carry, fits the computer, accessories, my backup conceal carry and other EDC items perfectly. Great organization and comfortable to wear. Recommended!
Worth the wait.. Love it!!! ❤
3V Gear.. Great company!! I like almost all their items.. Can't wait for my next purchase.. 🤩 Just that the thank you note with the discount coupon hoping to be a little bit extended for the international order.. Discount coupon period til Sept. 30 only and received my package Oct.11.. 🙃 but hey, they seem to be generous so will just wait for next promo... Thank you! 😍
A Great Pack for Hiking and EDC
This pack is large enough to carry the "10 Essentials" for hiking, without being too large. If you need a pack to just carry a few essentials and some food for a day hike, Outlaw II is an excellent choice.
Outlaw II Gear Slinger Urban Sling Pack
Fantastic quality
The bag is perfectly sized for what I need it for. The quality is outstanding and it appears to be very durable. It's attractive as well - I've received many compliments while using it. I chose the foliage gray color. Lots of great spaces for varying items and equipment. I would have expected this bag to cost more than I paid for it.
Outlaw II
Awesome bag! Love it all and then some. Has all the compartments I need for all my stuff and daily use. I highly recommend it.
Outlaw II sling pack
I've only had the outlaw ll for a few weeks but so far I love it. The material on it is great, I believe you done a great job 3v.I ordered some extra pouches man your delivery is excellent. I'll be getting the paratus backpack next.
Amazing
Excellent product.The quality of the material is exceptional. Definitely a great bag to have in the car like edc or bob.