EXCELLENT BAG ⭐⭐⭐⭐⭐
"This is an excellent bag for EDC and for a bushcraft day pack. There is a variety of pocket layouts to customize your load out and with all of the exterior lashing points/MOLLE straps, you could probably push this to a minimal gear overnight bag. The strap, and the two grab handles, are well padded and comfortable and, as always with 3V Gear, the build quality is spot on. Keep up the good work guys!!"
- Ronnie Womack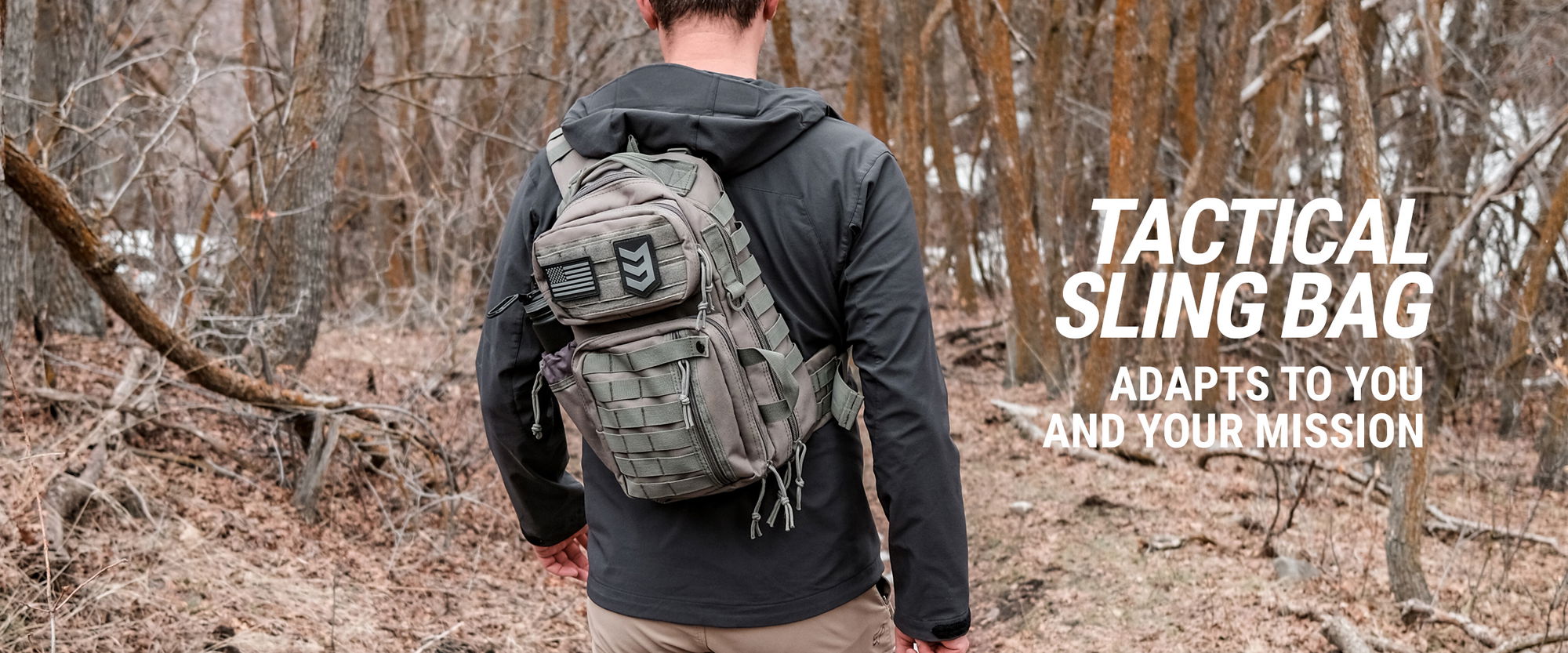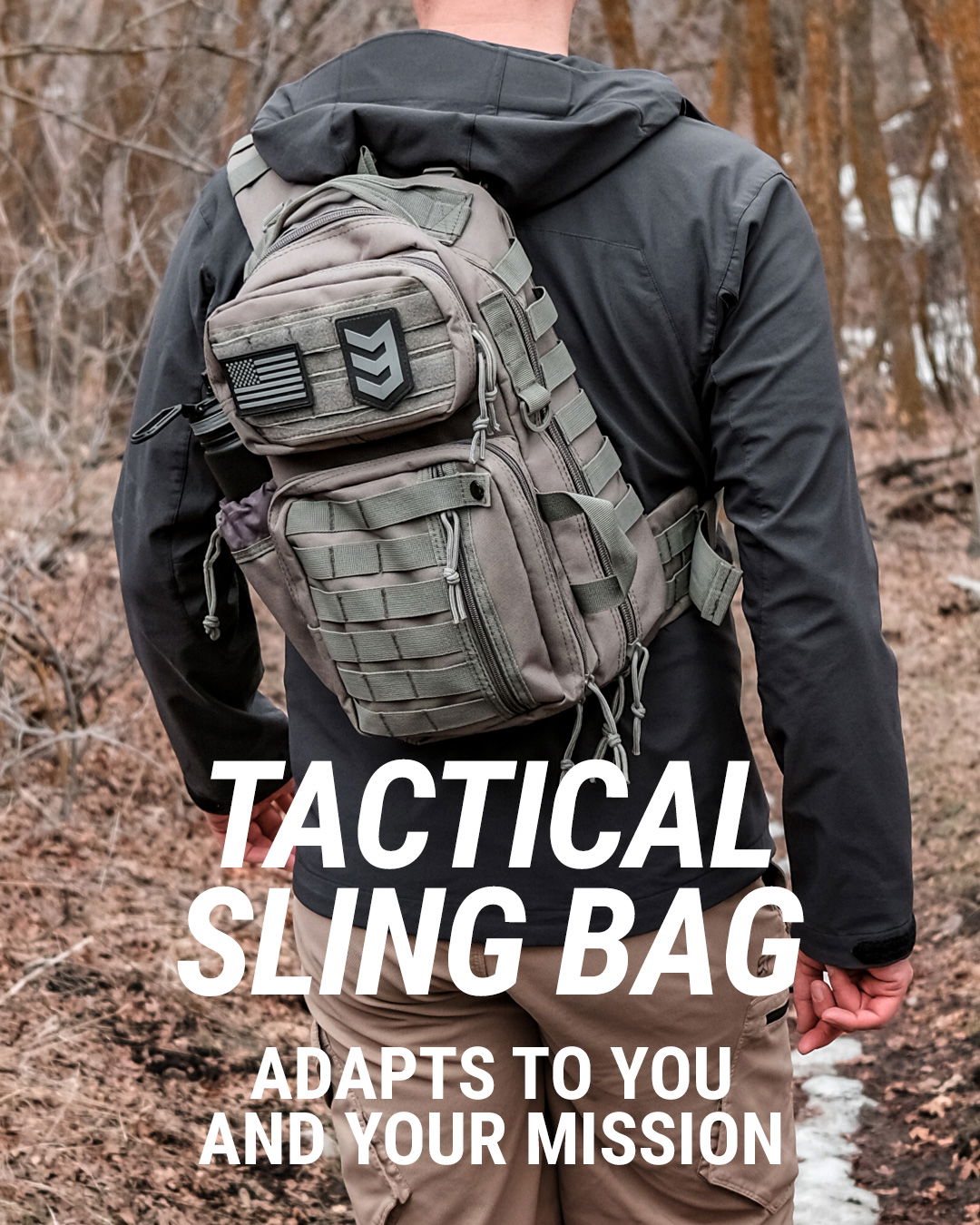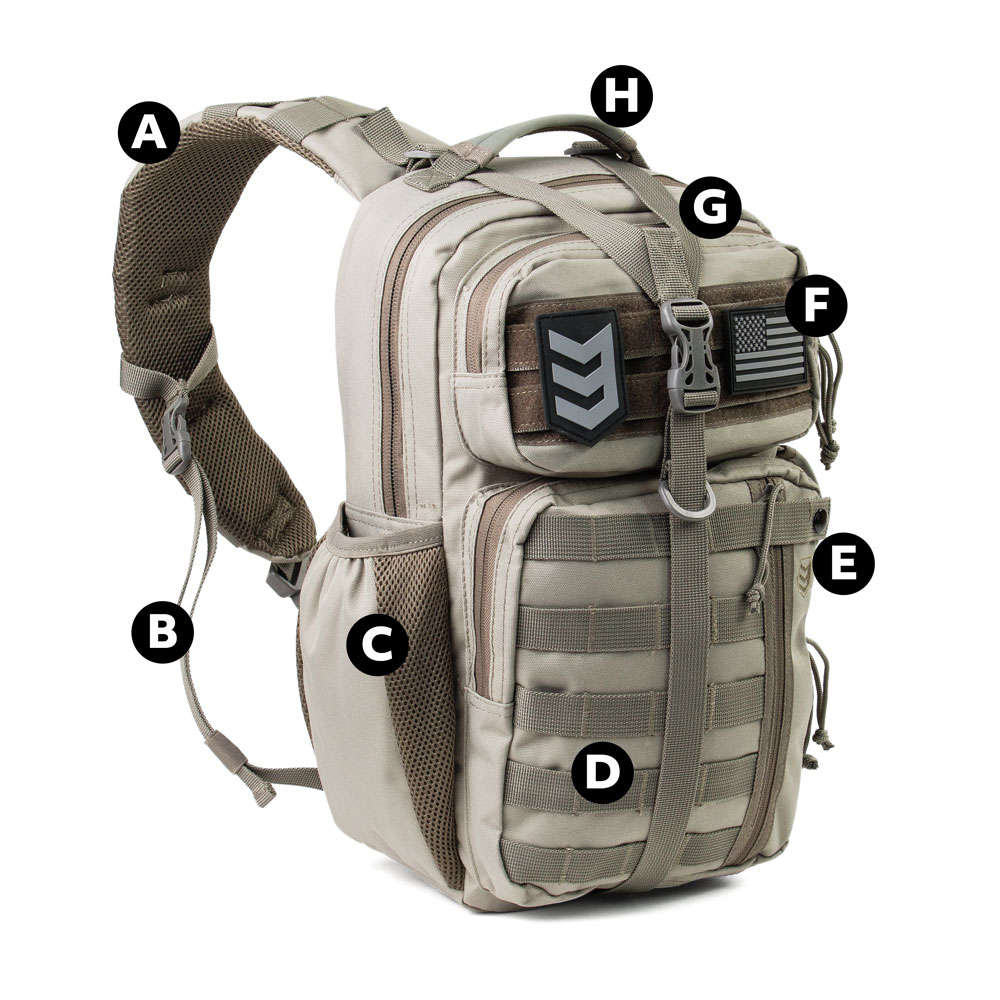 Outlaw Sling Pack Features
A - Heavy-duty padded shoulder straps to keep you comfortable.
B - Stabilizer strap keeps the sling pack from sliding.
C - Expandable water bottle pocket.
D - Fully MOLLE compatible.
E - Anti-theft design.
F - Patches included.
G - Compression strap keeps your gear secure.
H - Padded grab handle.


ADDITIONAL FEATURES & SPECS
18"h x 10.5"w x 8"d
Padded laptop sleeve fits most 13" laptops
Admin panel to keep you organized
Concealed carry pocket
Hydration compatible
24 Liters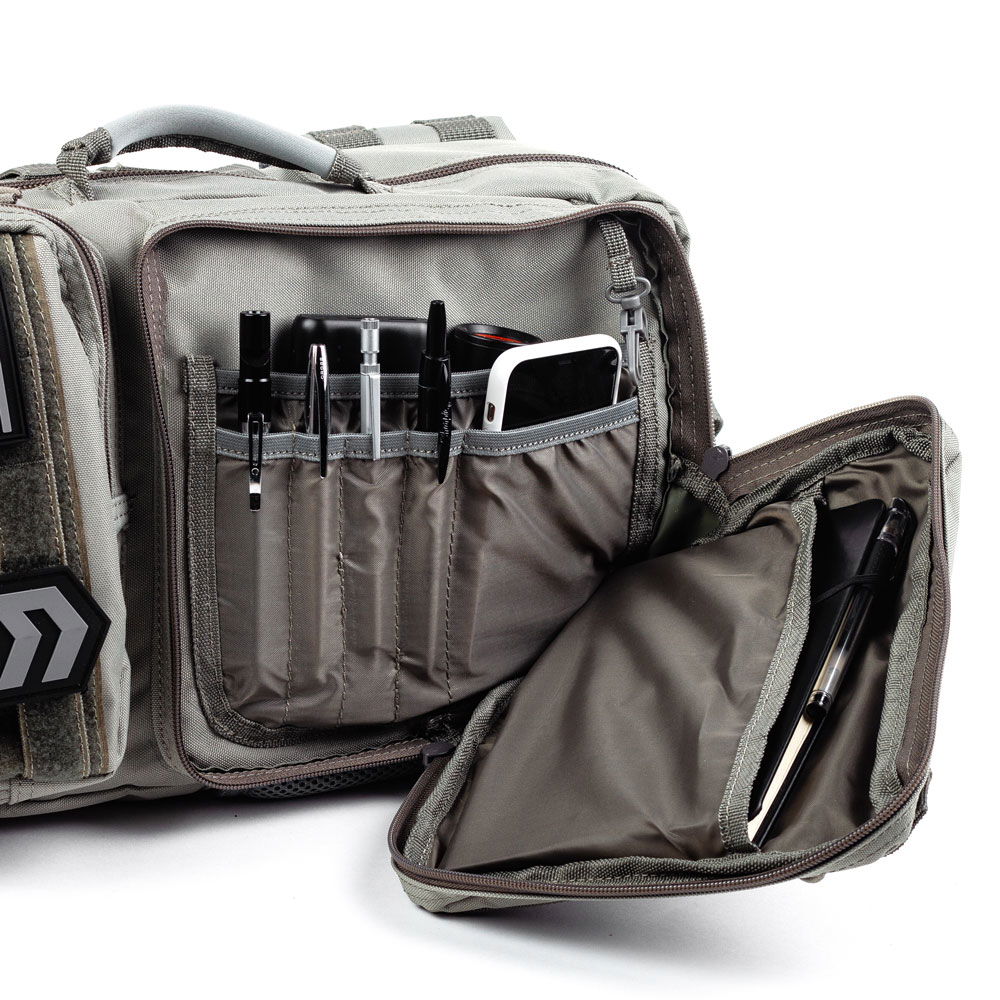 ADMIN PANEL
A well laid out admin panel has a place for everything and will keep you organized while on the go. Whether you are using the Outlaw Sling Pack as a commuter bag, a tech pack, a camera bag, or a mission response bag, you can organize it in the best way for you.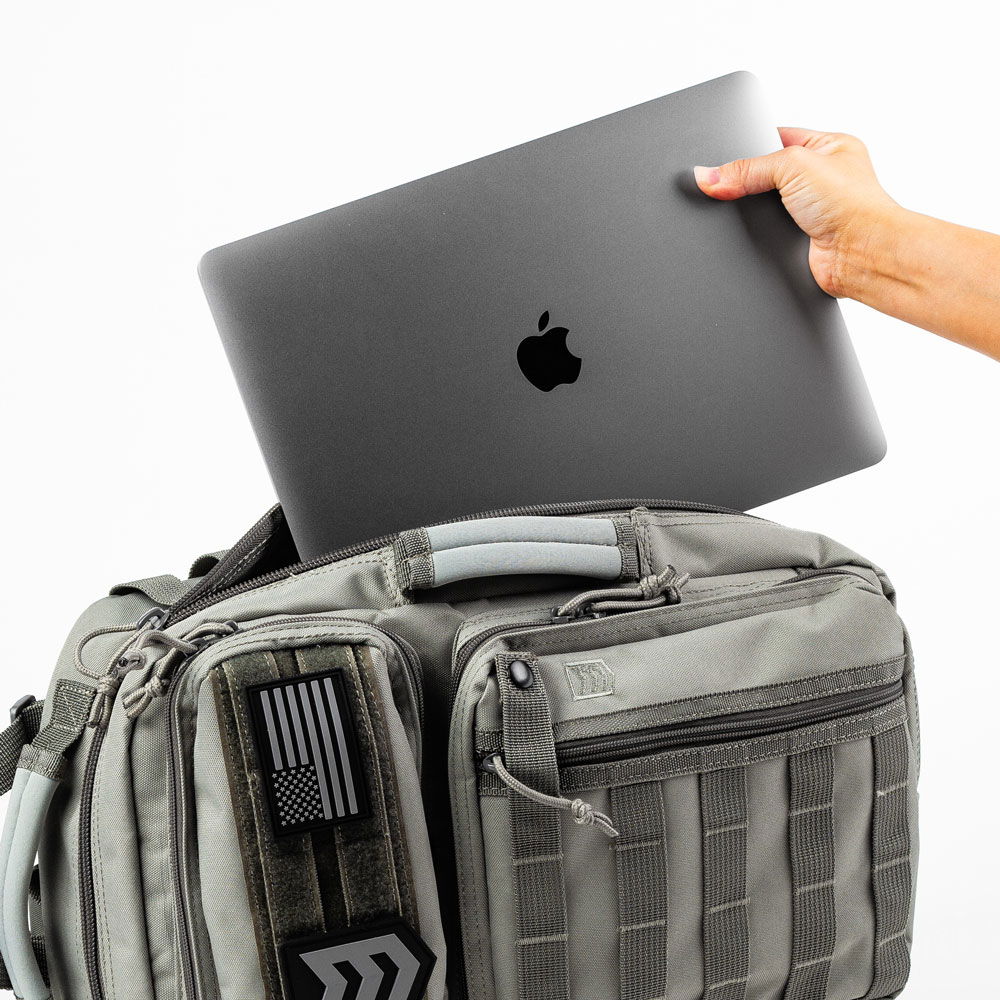 PADDED LAPTOP SLEEVE
A padded laptop sleeve fits most 13" laptops and tablets.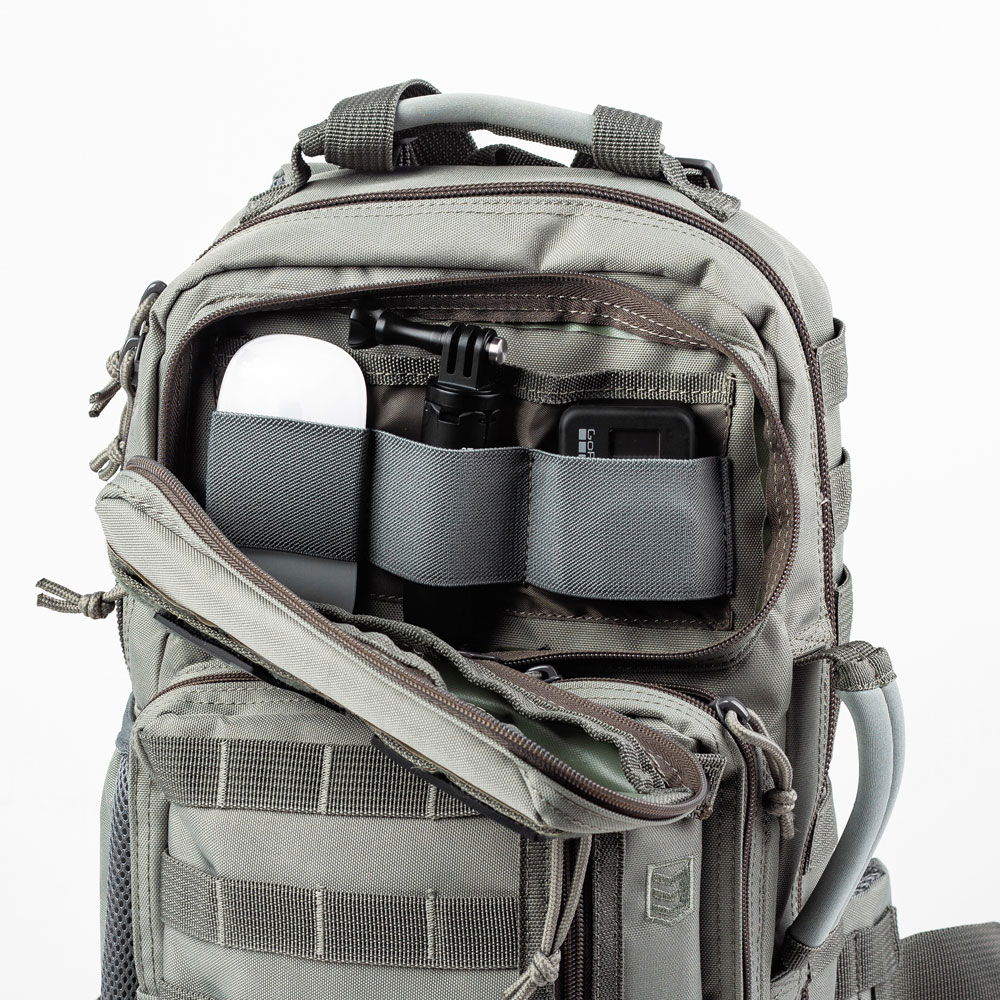 PLENTY OF ORGANIZATION
With every pocket giving you options for organizing your gear, the Outlaw Sling Pack can be perfectly customized to your liking.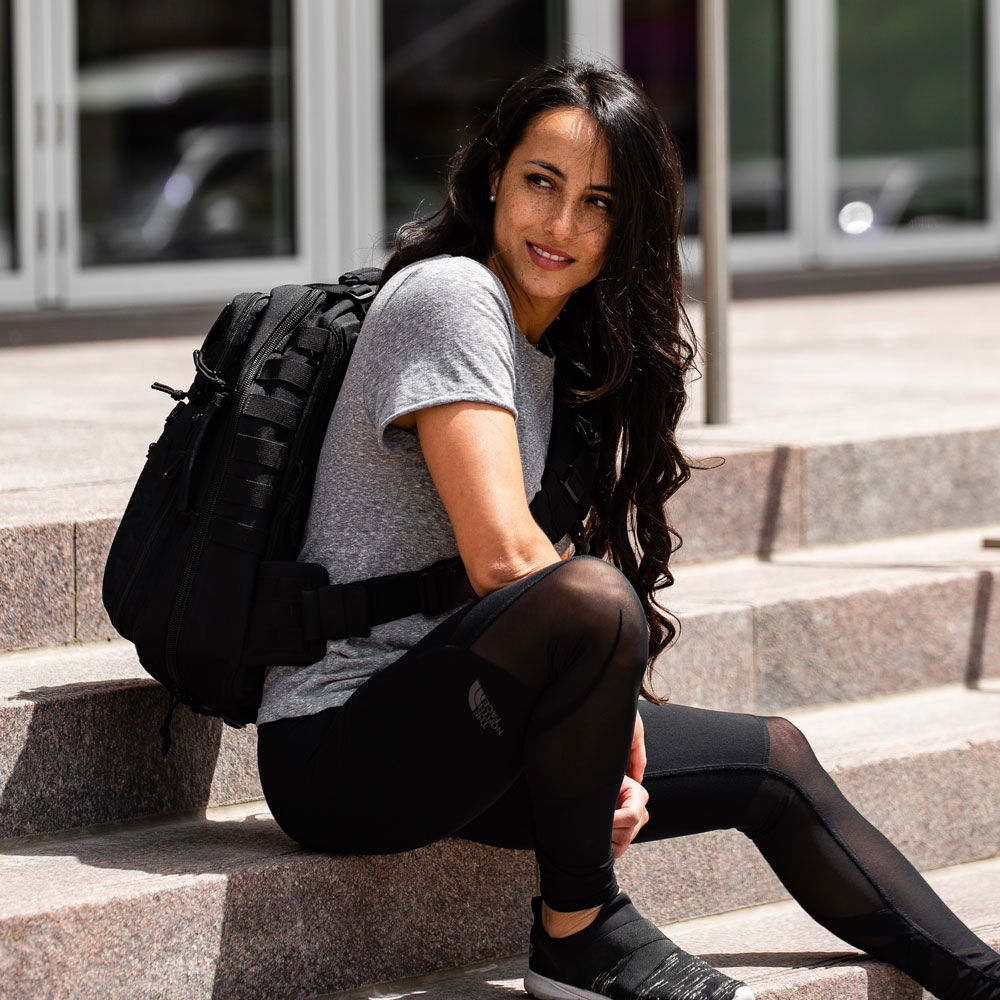 THE PERFECT URBAN SLING PACK
Ideal for the person on the go, the Outlaw Sling Pack is perfect for quickly moving through any urban area. You never have to remove the pack. Just sling the pack in front of you to access your gear.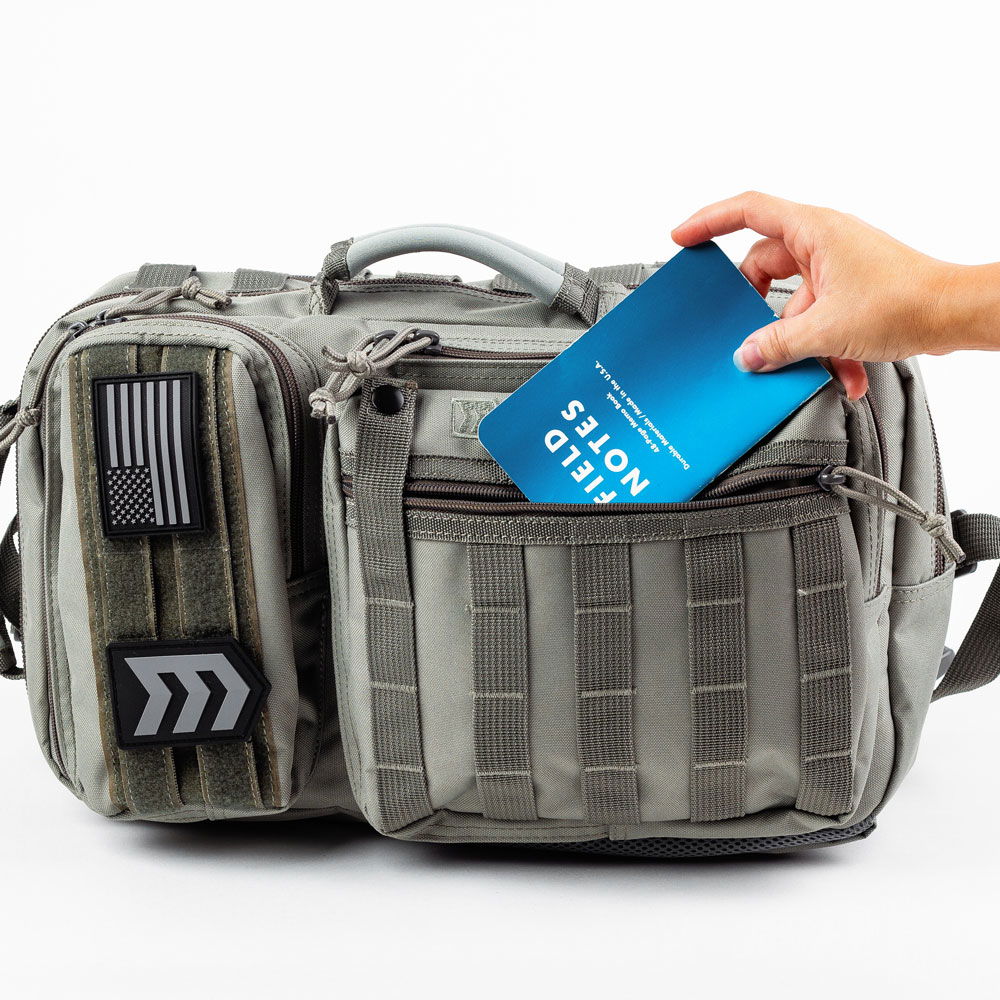 A front stash pocket is great for small accessories that you need to, well, stash really quick. The anti-theft design will also keep nosy people away.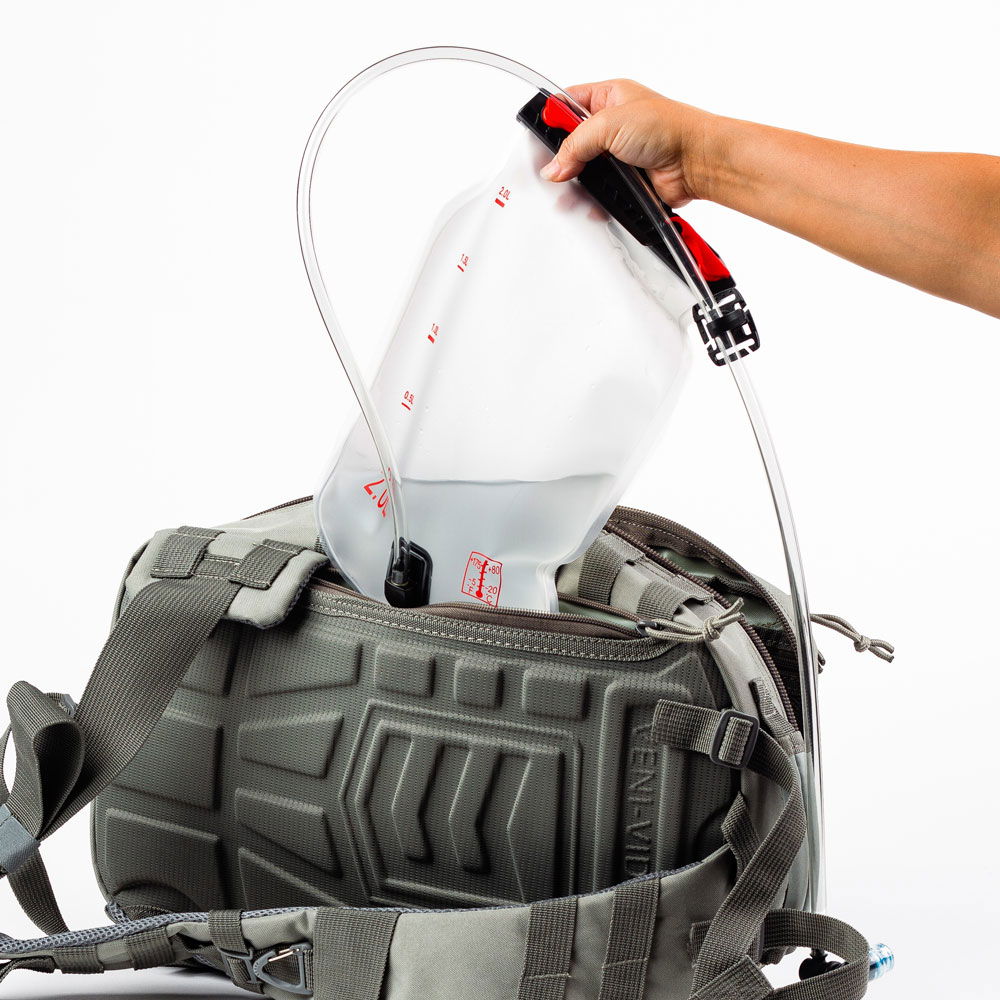 The Outlaw Sling Pack has a water reservoir pocket that will hold a 2 liter reservoir and will keep your other gear dry with is water proof PVC lining.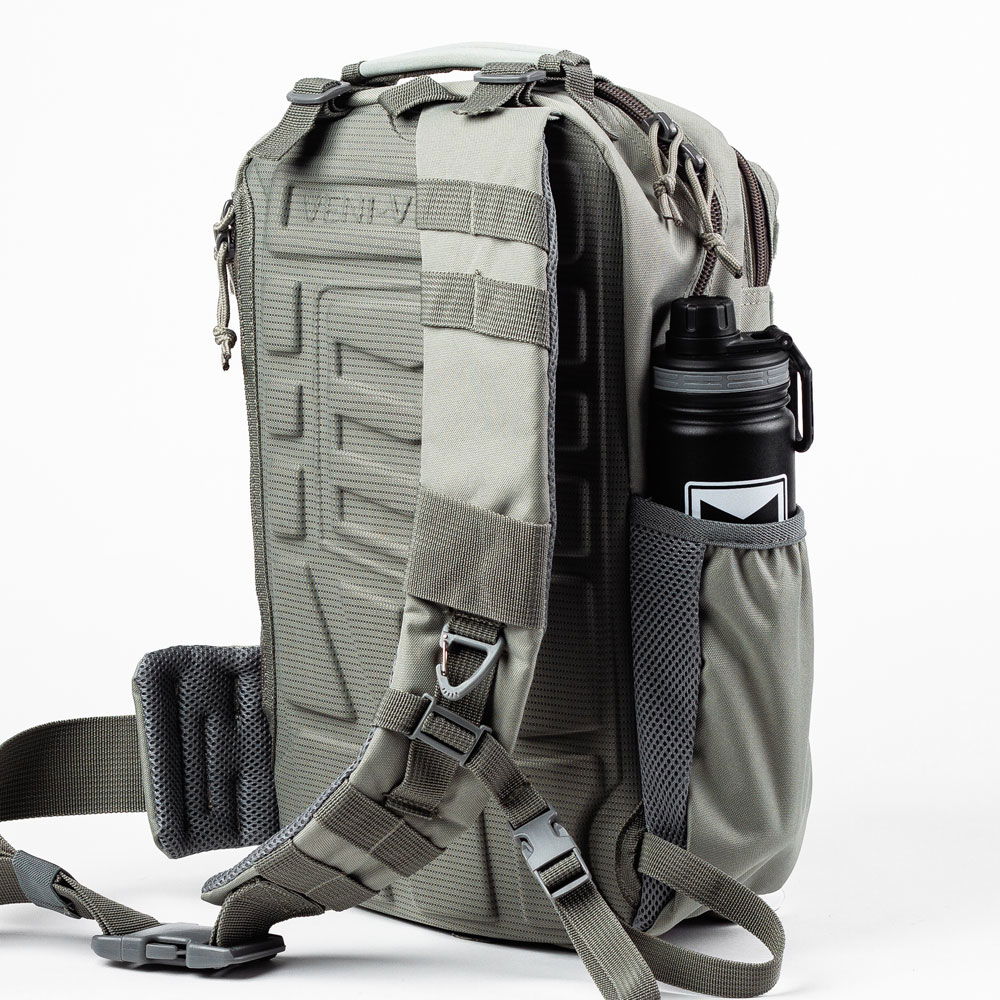 If a water bottle is your thing, we got you covered. Perfect for most 24 oz. water bottles and an elastic closure with keep your bottle secure.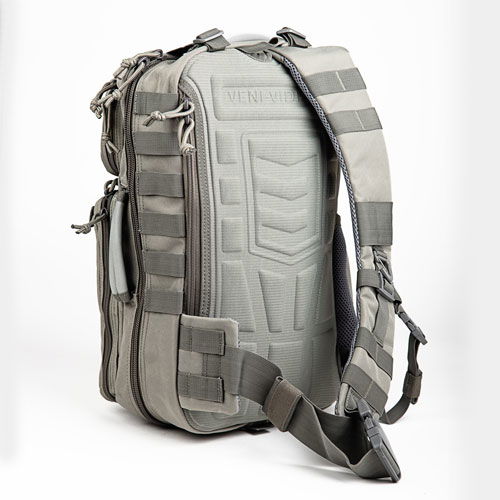 A molded EVA back panel features the 3V Gear logo as well as the 3V Gear slogan, Veni-Vidi-Vici "I came, I saw, I conquered." The EVA mold has ridges that allow airflow while you are wearing the sling pack. No one wants a sweaty back.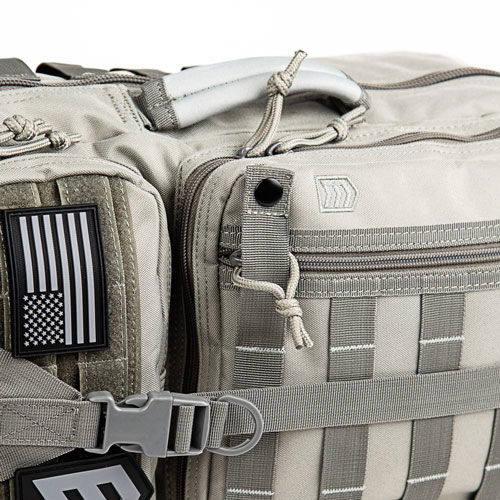 A theft deterrent snap allows you to thread the nylon strap through the zipper pull and makes it hard for would be thieves to gain access to the front pocket without your knowledge.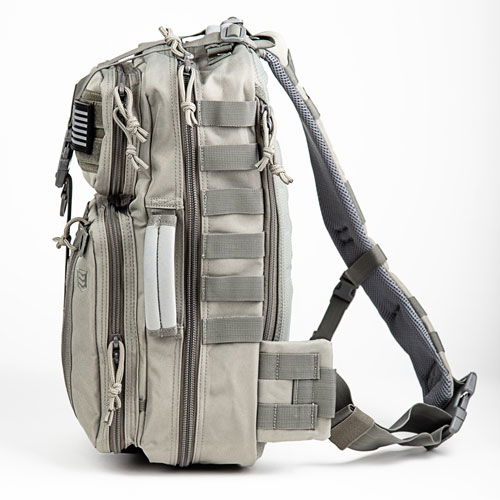 Three large, expandable pockets give you plenty of room to haul your gear. The Y compression strap allows you to take in any extra slack you may have and tighten down the contents of the bag.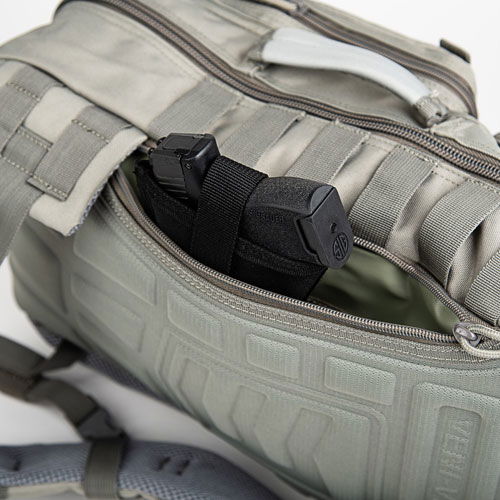 A PVC lined pocket doubles as a hydration or concealed carry pocket. There is a Velcro field inside the pocket so you can attach a Velcro holster. There is also a hydration port so you can run the tube of your hydration reservoir out of the pocket and down the shoulder strap.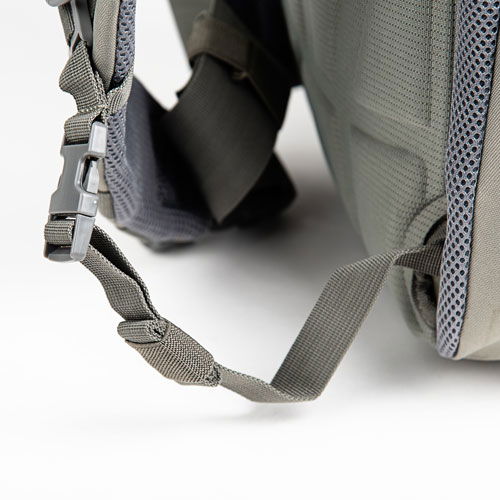 Elastic strap keepers come on all of the straps so you can keep the excess straps wrapped tight and not risking them getting caught on anything.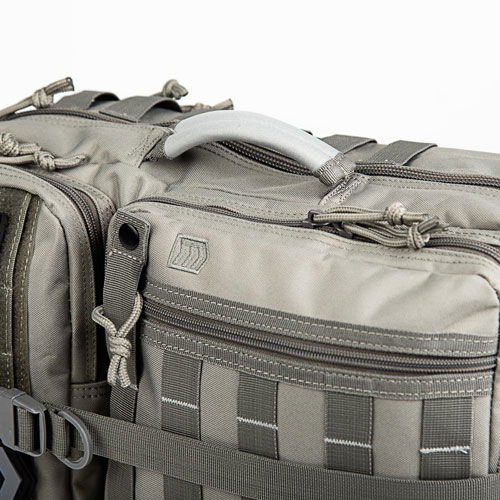 The Outlaw Gear Slinger tactical sling pack features two reinforced padded grab handles, double stitching, large zippers, and nylon reinforced webbing throughout. Plastic D-rings make it easy to add additional accessories and quickly hook gear to your pack.
3V Gear Outlaw Sling Reviews
I take this bag everywhere.
This is my EDC bag. I cannot tell you how impressed I am with the quality and durability of this bag. The main thing I would say is that I'm a big dude. I'm 6'3 and 300 pounds. This bag fits me very well. I was afraid that it would be tight around my chest but I have no such issues. I am able to spin the bag around and access it while wearing it and then toss it over my shoulder and strap it back up. In short I will not leave the house with out this bag and if I mistakenly leave it behind I will always turn around to go get it.
Outlaw 2
The bag is well made. I wish I would have bought the backpack. The Outlaw doesn't have as much room as I thought it would.
Great bag for multiple uses including camera gear
I own several of these bags for use on several thousand acres of hunting land. One is dedicated to carrying trail camera equipment using the Sentinel insert. The other is my day pack for hunting. Capacity is great (4 trail cameras or two cameras and two solar panels, cords, batteries, and misc or deer drag, neck gaiter, spare gloves, snacks, water bottle, knives, binocs range finder, etc. ) The one complaint is that the stabilizer strap is a bit short of use with heavy winter clothing. One caution to new buyers, the LIFETIME WARRANTY is for the supposed lifetime of an item.
So far so good.
This pack fills the gap between dinky sling bag and backpack. Perfect for my needs. The quality and price are spot on as well. I hope it holds up for a long while. Thanks 3V!
3V Gear Outlaw II Gear Slinger Urban Sling Pack
Great pack
I own a few packs , you can't beat the quality of 3V
Great bag!
For what it offers and the price this is an outstanding EDC bag! I carry all my day to day stuff along with a 14" Macbook Pro.. all fits nicely!
Good bag
My bag is over 7 years old. This is my everyday bag, fits everything I need and then some. There are so far only two failures on the bag, the first is the key holder in the front bottom pocket. Made out of plastic, it breaks quickly, would be better if made out of metal. The second is the large loop on the shoulder strap just above the connection point for the cross body strap, has started to come loose when I have used it as a grab handle to move the pack back into position on my shoulder. Otherwise really great bag, I really enjoy it. I am looking at buying other bags from this company to start outfitting my wife and kids with BOBs. I generally keep my EDC in the front of the bag in the anti theft compartment, not the back of the bag. I have had no printing issues whatsoever, granted I am carrying a Beretta Nano.
The overall construction of the bag seems to be top notch; that said, I have not tested the bag yet. One thing I would say is it seems a bit on the small side. For EDC I'm on the fence, need some time to test the backpack before I can give a thorough review.
Best Gift
Have it to my husband for Christmas. He loved all the storage and versatility.