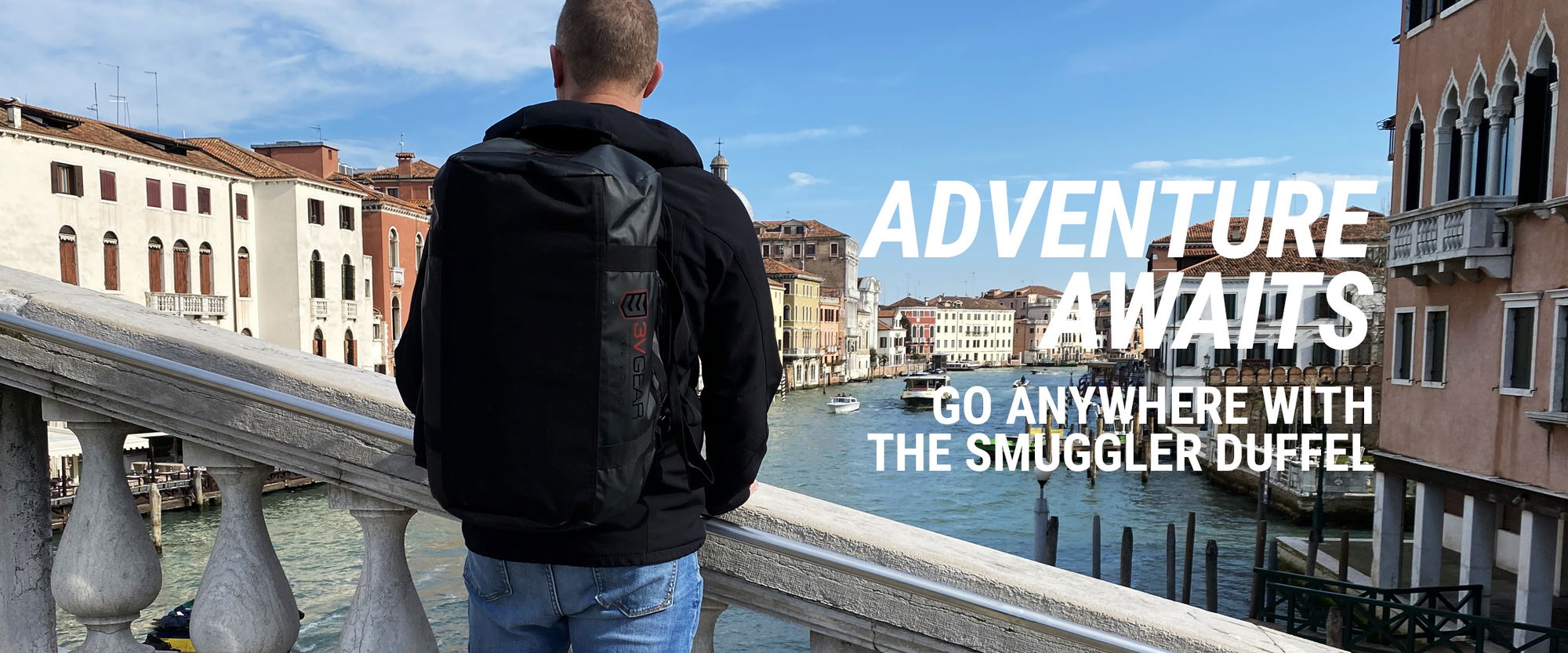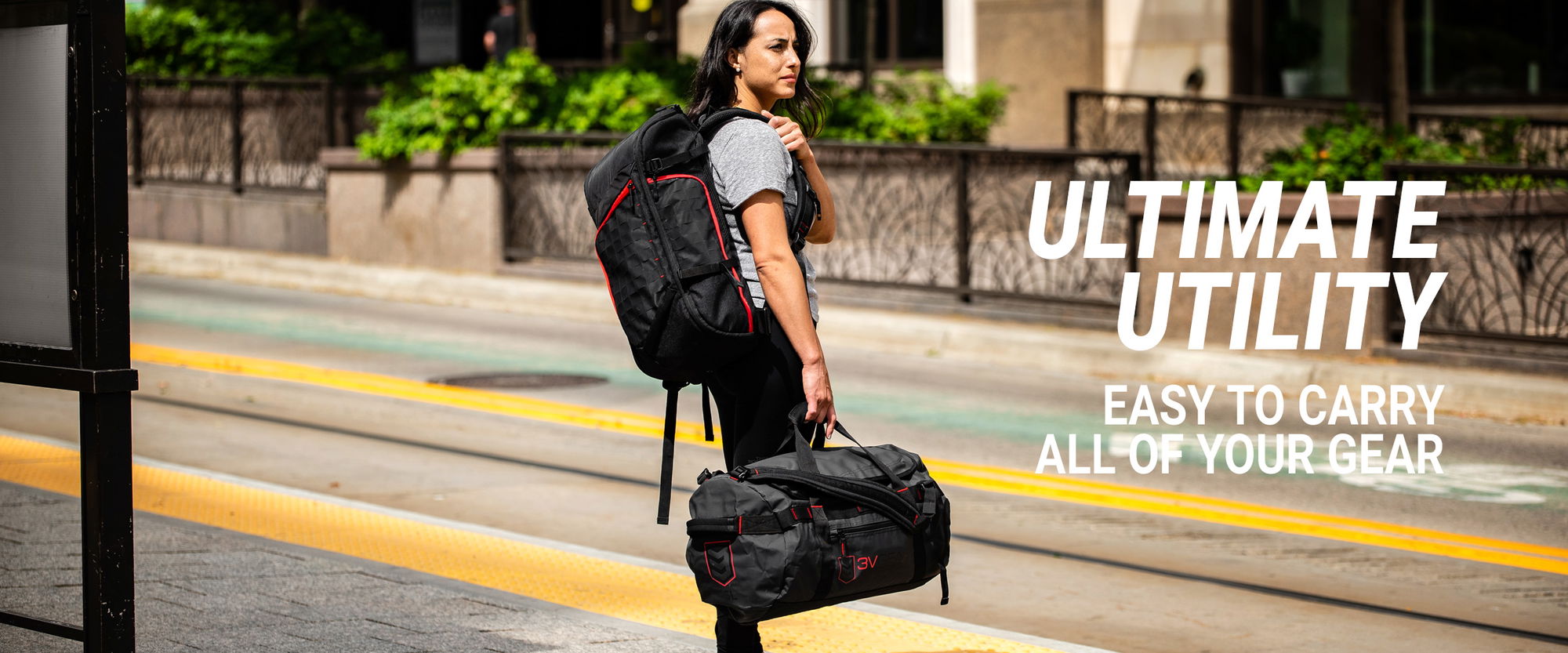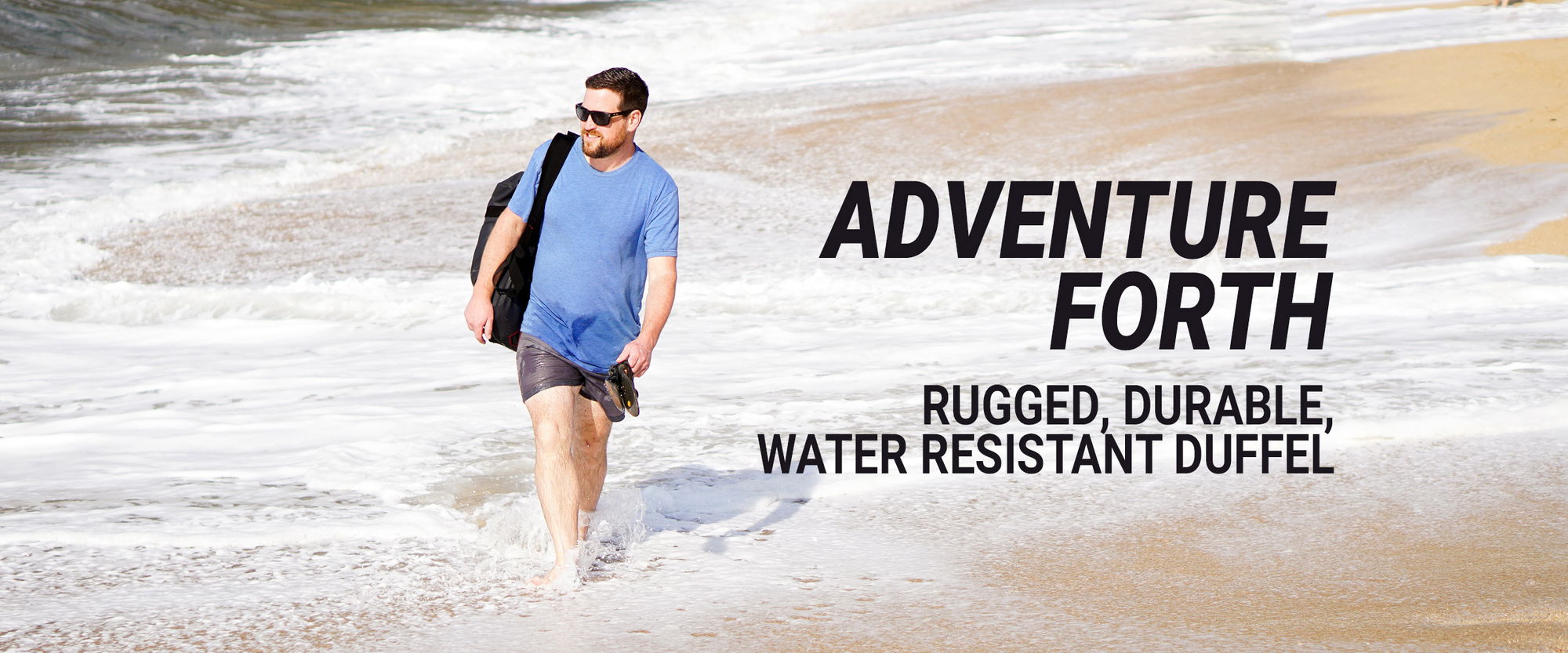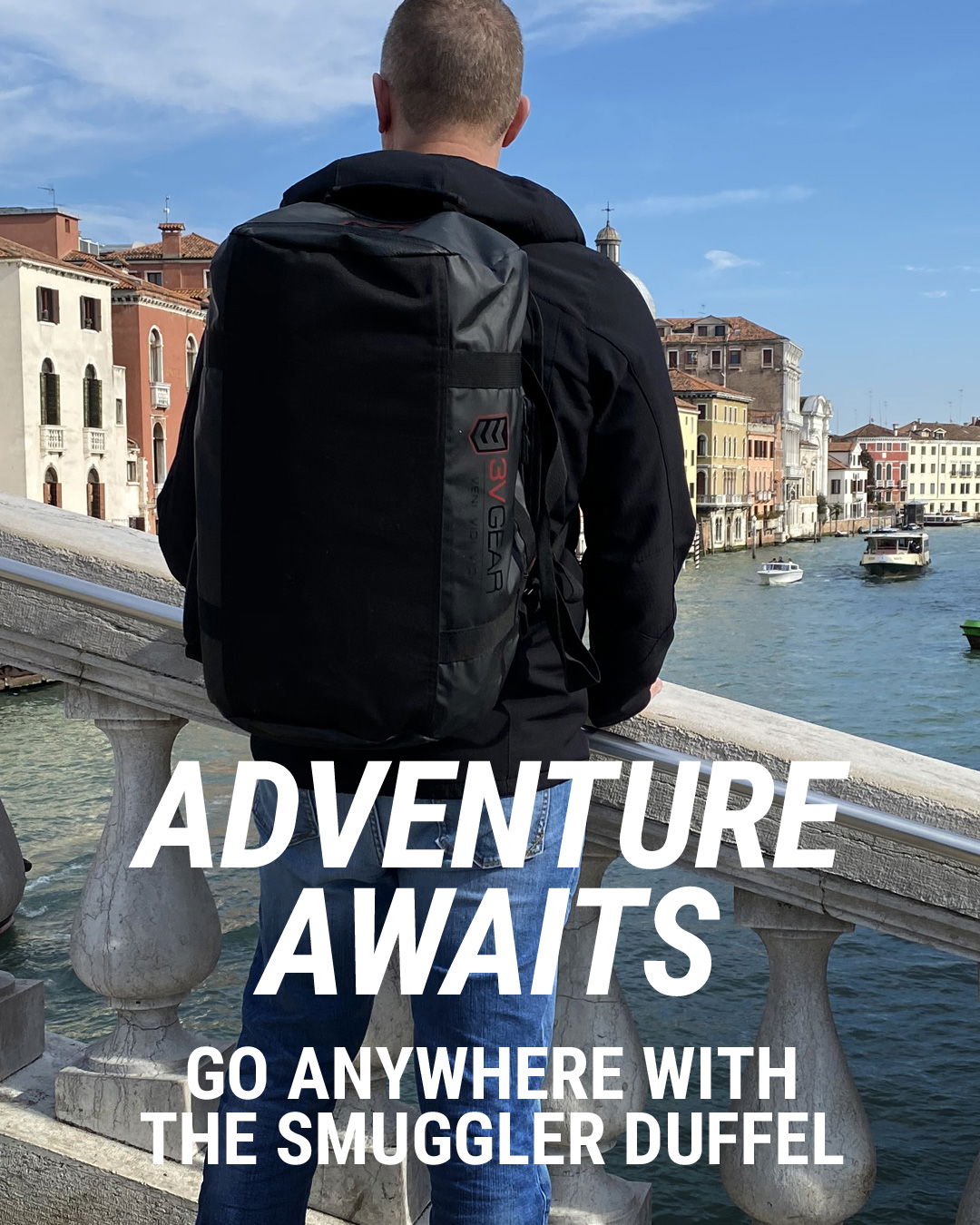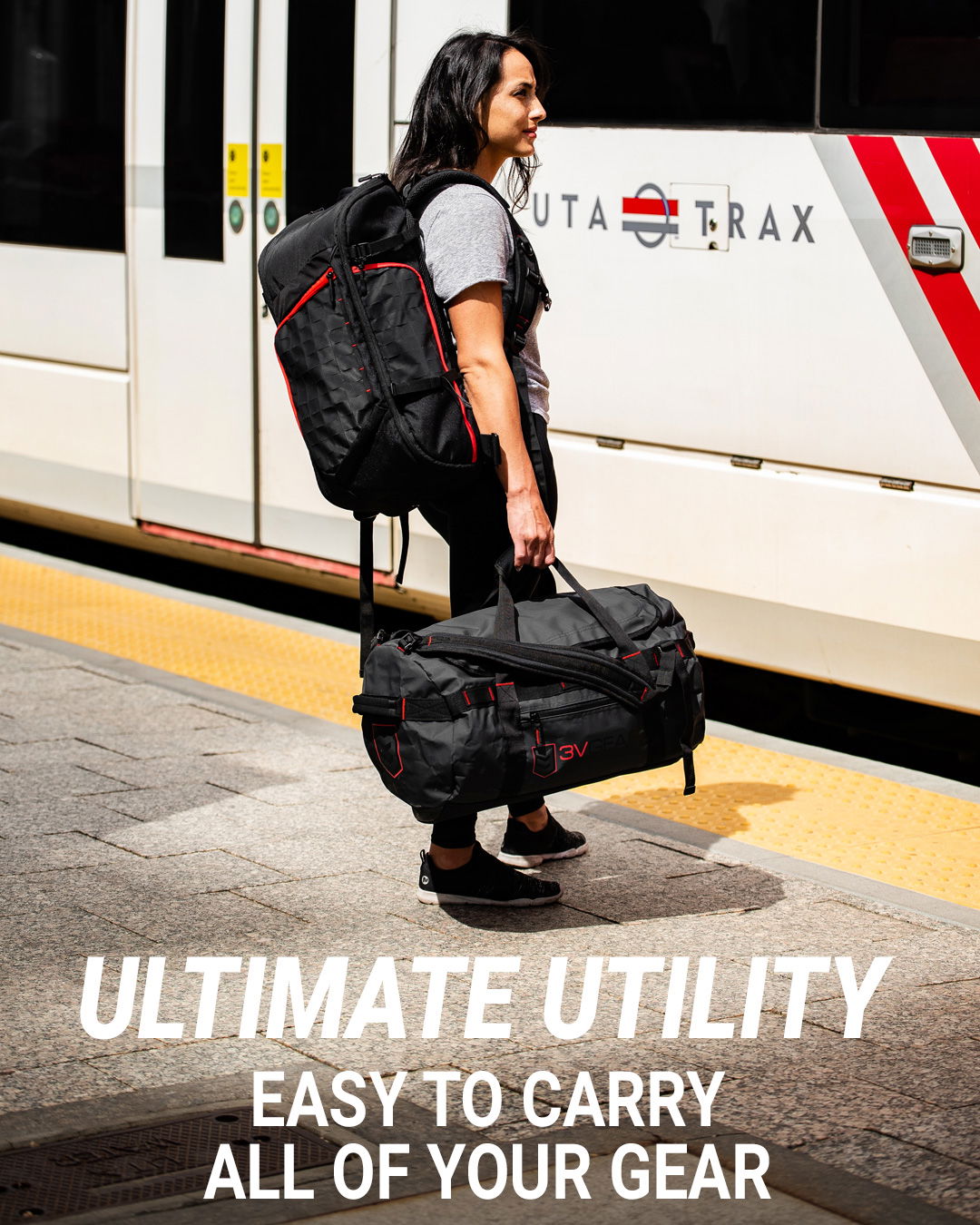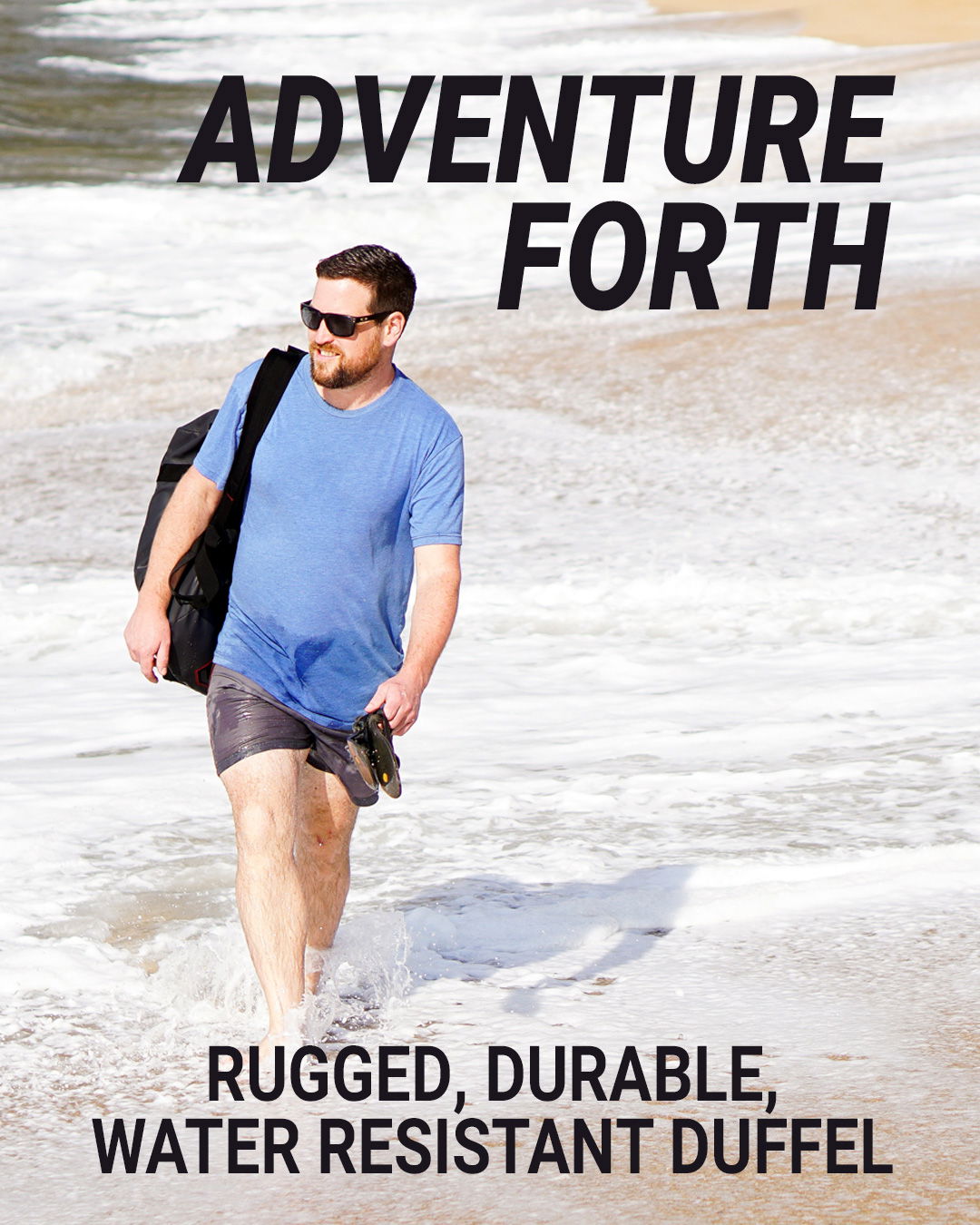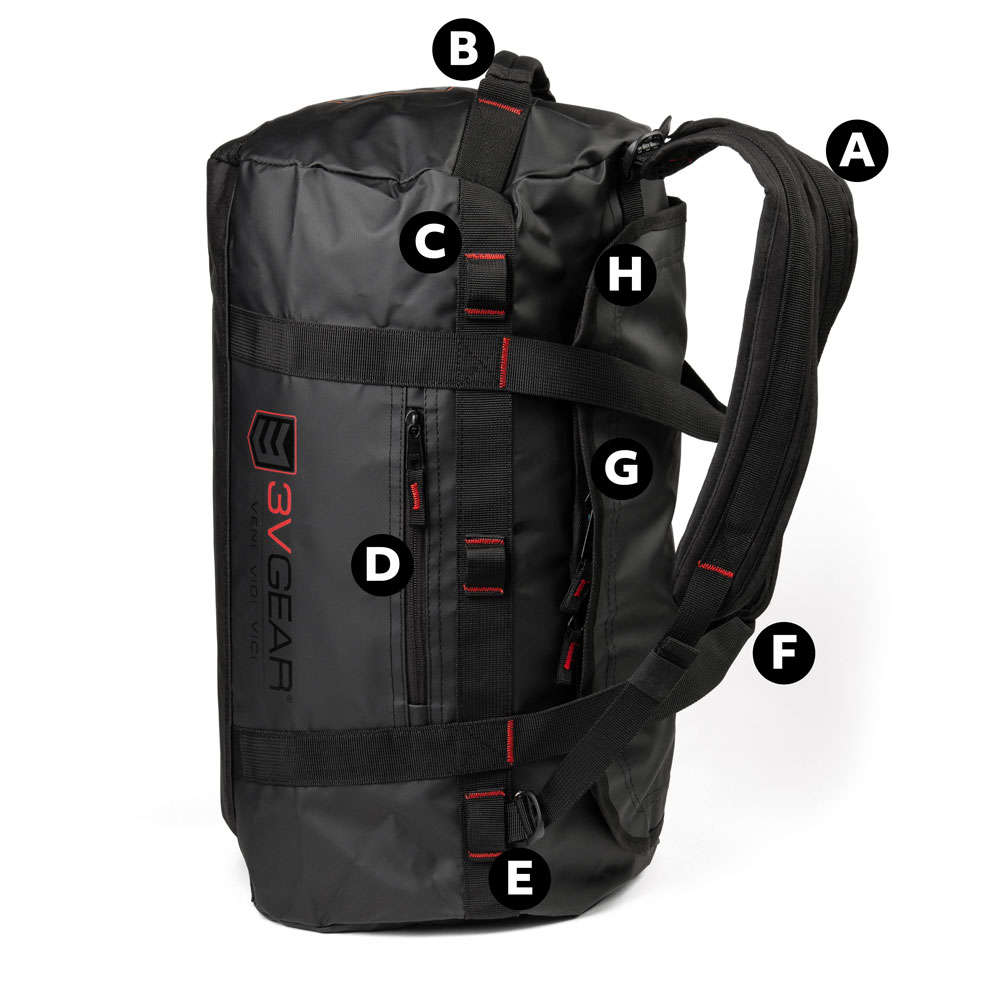 Smuggler Duffel Bag Features
A - Shoulder straps for backpack carry.
B - Padded grab handles.
C - Daisy chain lashing points.
D - Easy access side pocket.
E - Removable shoulder straps.
F - Padded straps for side carry.
G - Dual zippers provide a large opening into the duffel.
H - Lip provides water and dust protection.


ADDITIONAL FEATURES & SPECS
45L dimensions: 21"w x 13"h x 13"d
60L dimensions: 24"w x 14"h x 14"d
80L dimensions: 27"w x 16"h x 16"d
Made from waterproof PVC tarpaulin
Reinforced 600D polyester base
Interior mesh pocket
45L duffel is TSA compliant as a carry-on bag
Weight: 45L, 2.5 lbs.; 60L, 3.1 lbs.; 80L, 3.75 lbs.
Limited Lifetime Warranty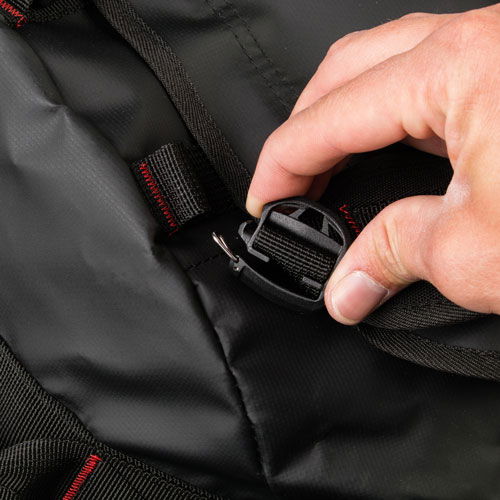 Removable Shoulder Straps
Quickly remove shoulder straps with unique spring loaded clips.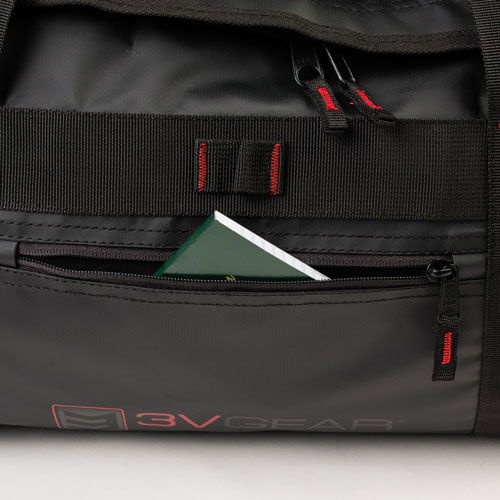 Zippered side stash pocket makes it easy to hide away small items.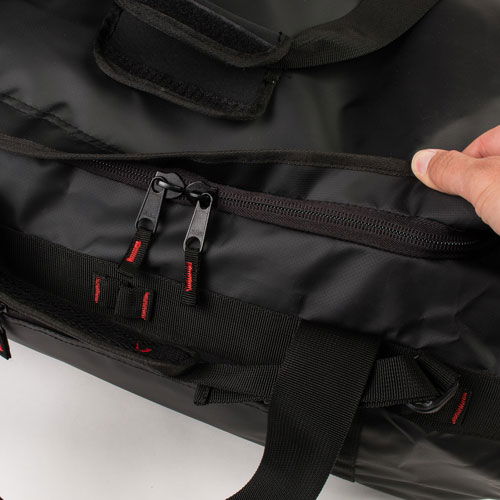 Weather guard keeps the elements off your gear. Made of waterproof PVC fabric.
3V Gear Smuggler Duffel Bag Reviews
Tough bag
I'm happy with the materials and construction.
Ready for the Road
Works for all types of travel. Good weather protection.
Waited 4 months for this bag
I waited four months to get this duffle bag looks amazing and can't wait to use it on trips. Shot out too 3V Gear man 🤙💪
Amazing Duffel Bag
This is my third time purchasing the Smuggler Adventgure Duffel Bag from 3V Gear. The very first one I bought was their first generation model of the 60L size. It's still holding up to this day. One time I had to go on a road trip from Chicago to Orlando during early Spring so it was raining and even snowing a bit on the way down there and going back home. I used a pickup truck and had my bag in the back. Even though it snowed and rained on the way down there and back home my clothes and items stayed dry inside. The second bag I bought was their second generation model of the same 60L size. I liked the colors and design better so I bought it. I ended up giving it to someone because they needed it even though I was hesitant. The most current one I bought is the second generation model in 45L to use as a water-resistant range bag. The 60L and 85L ones were out of stock, but I do plan on getting those once they're back in stock. They're just amazing duffel bags!
Smuggler Duffel Bag
This was my second purchase of 2 different sizes of the Smuggler Adventure Bag. I love the durability for the cost and have been using them to organize my camping gear into easy-grab bags depending on the situation. I am planning to order more to use as 72 hour kits that can easily be thrown into the car.
One happy father!!
My Dad is a 20 year US Army veteran, and as his son we are extremely selective with purchases. We are extremely enthusiastic and desire to have top quality products at a great price. Now, for several years, I have been an enthusiastic fan of 3VGear. The attention to detail woven into the artistic craftsmanship is a true staple for me. When it came to selecting a birthday present for my Dad, I knew the Smuggler Adventure Duffel Bag would be a great addition. This bag was truly developed with my Dad and I in mind. I love the versatility of this Duffle Bag to switch from being hand carried or used as a backpack. The quality design and craftsmanship is a birthday gift made especially for my Dad. Thank you 3VGear from helping me engrave a Big Smile on my Dad's face.
Outstanding
Smuggler duffle 45 is perfect for strapping to the sissy bar on my Harley!
Awesome construction
Great bag couldn't be happier
Best EDC Company!
3V Gear makes the absolute best edc products. The 60L Smuggler Adventure Duffel is by far the sickest looking duffel bag out there. The water resistant outside material is incredible and the inside fits a ton of gear. I haven't looked back since making this purchase and will continue to support this rockstar company. Thank you guys!