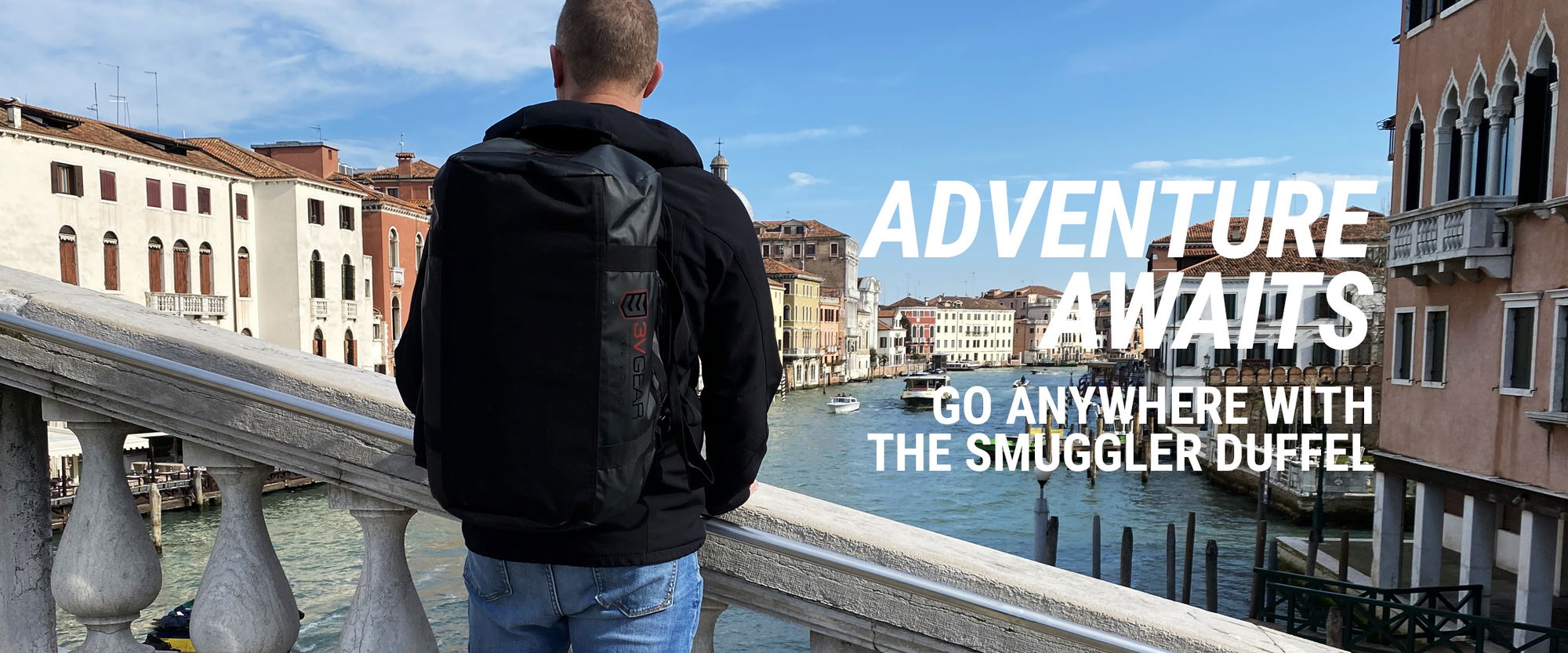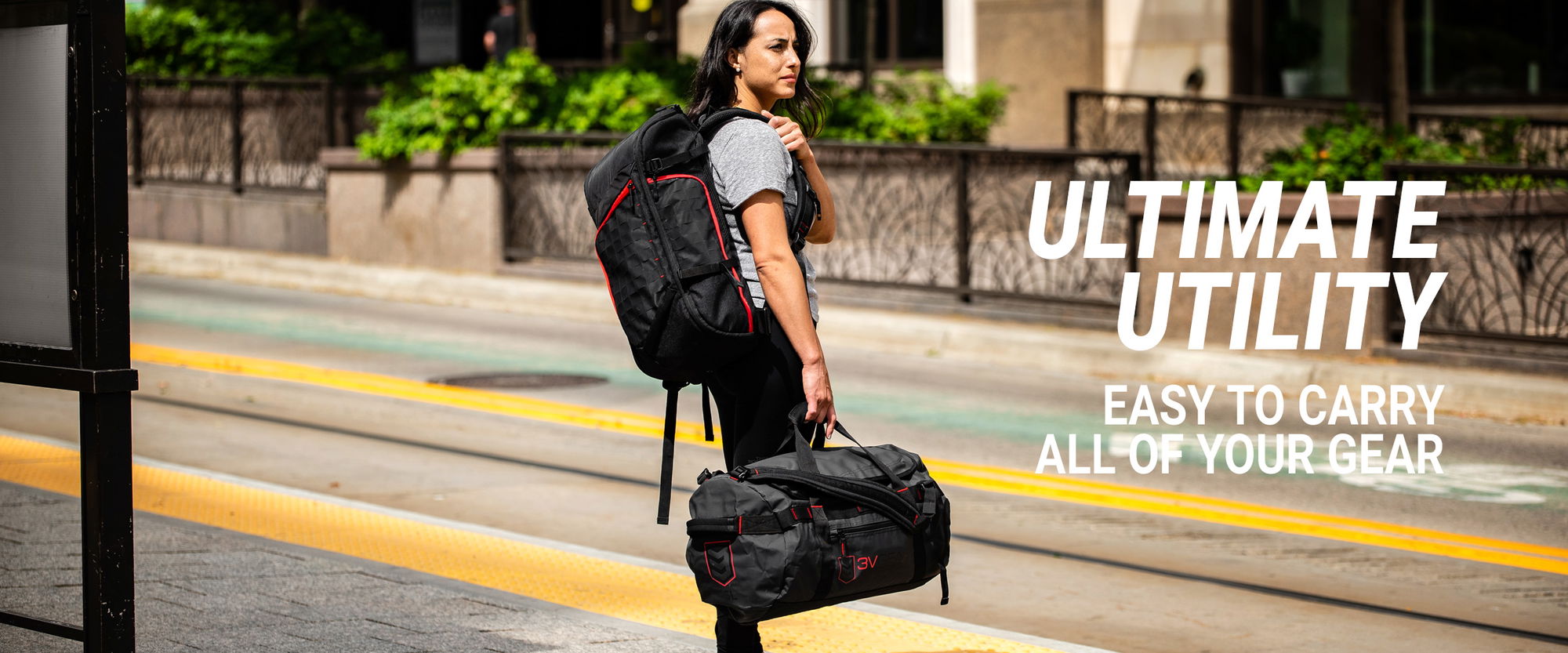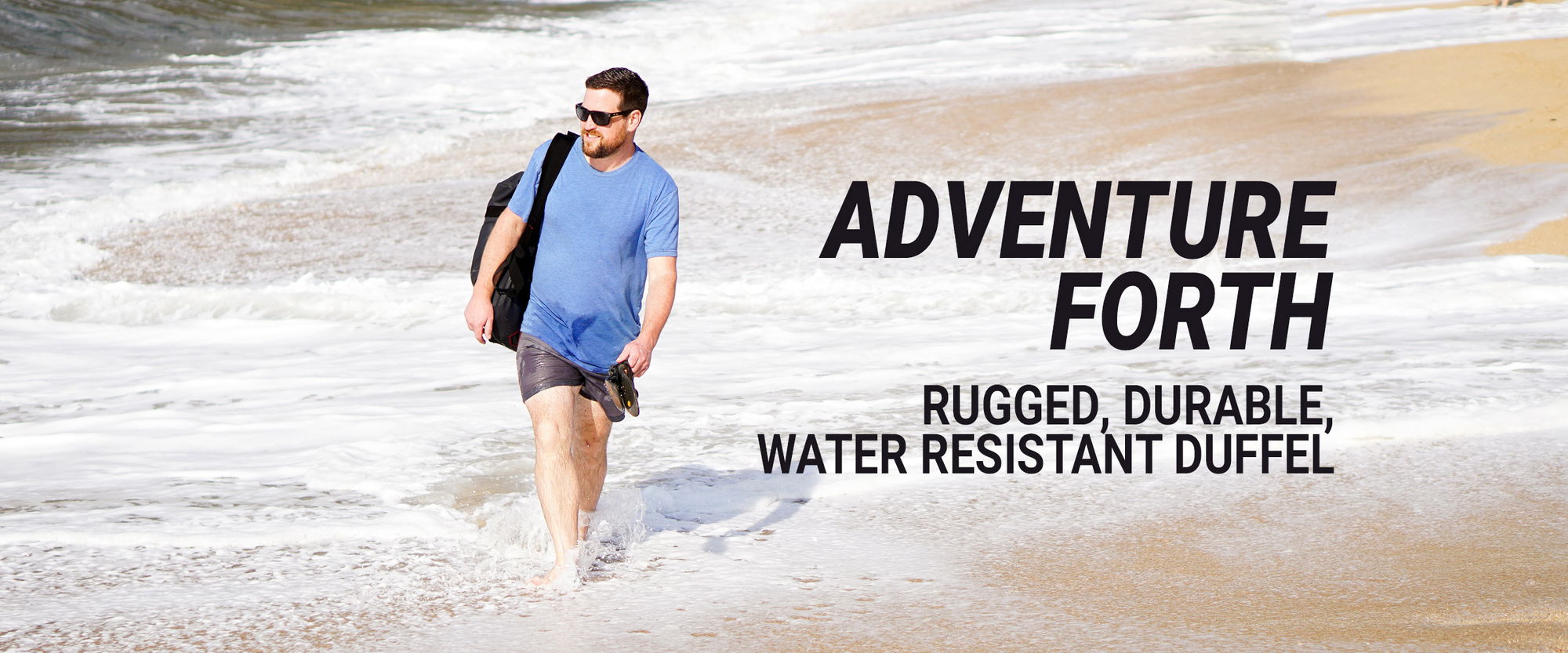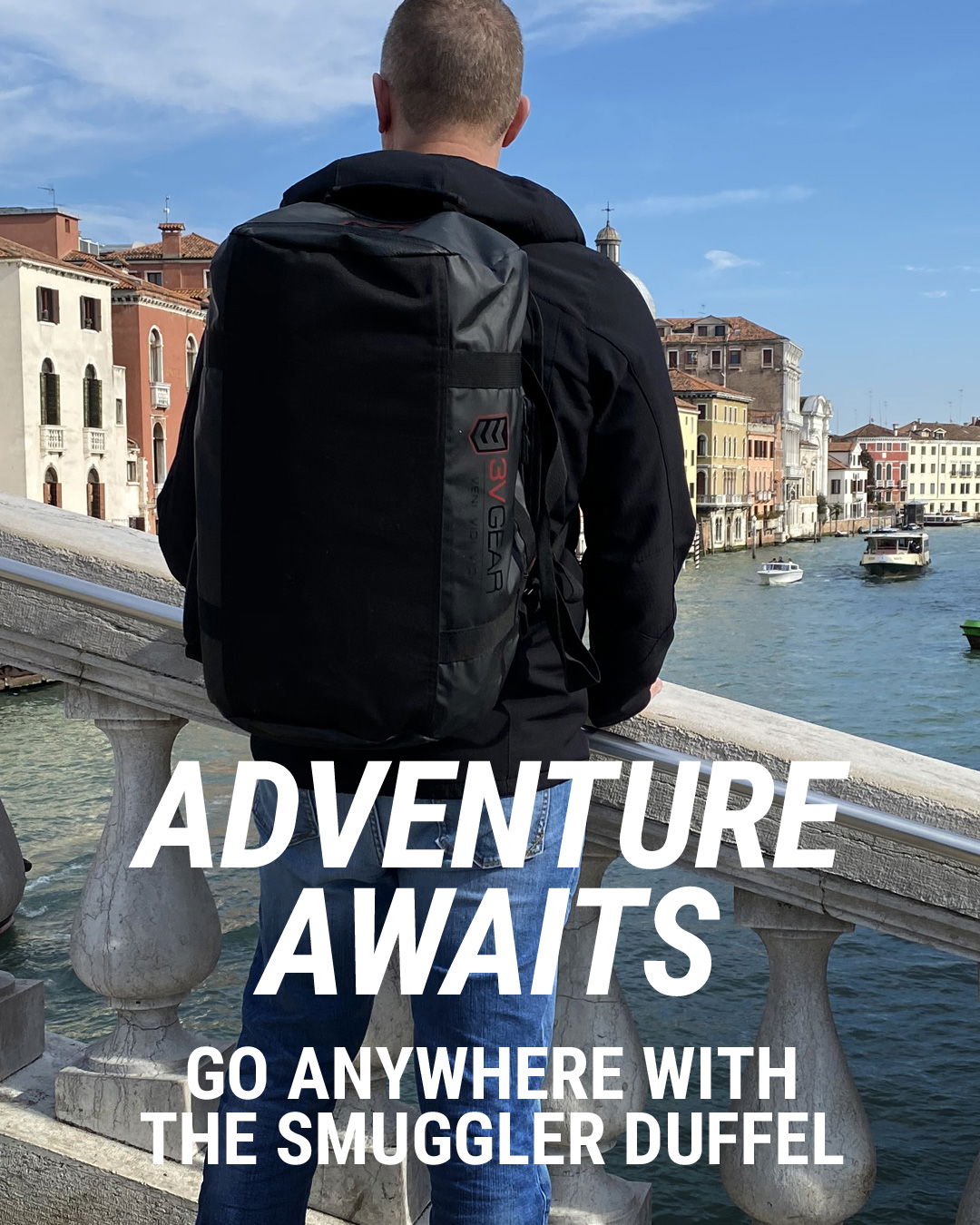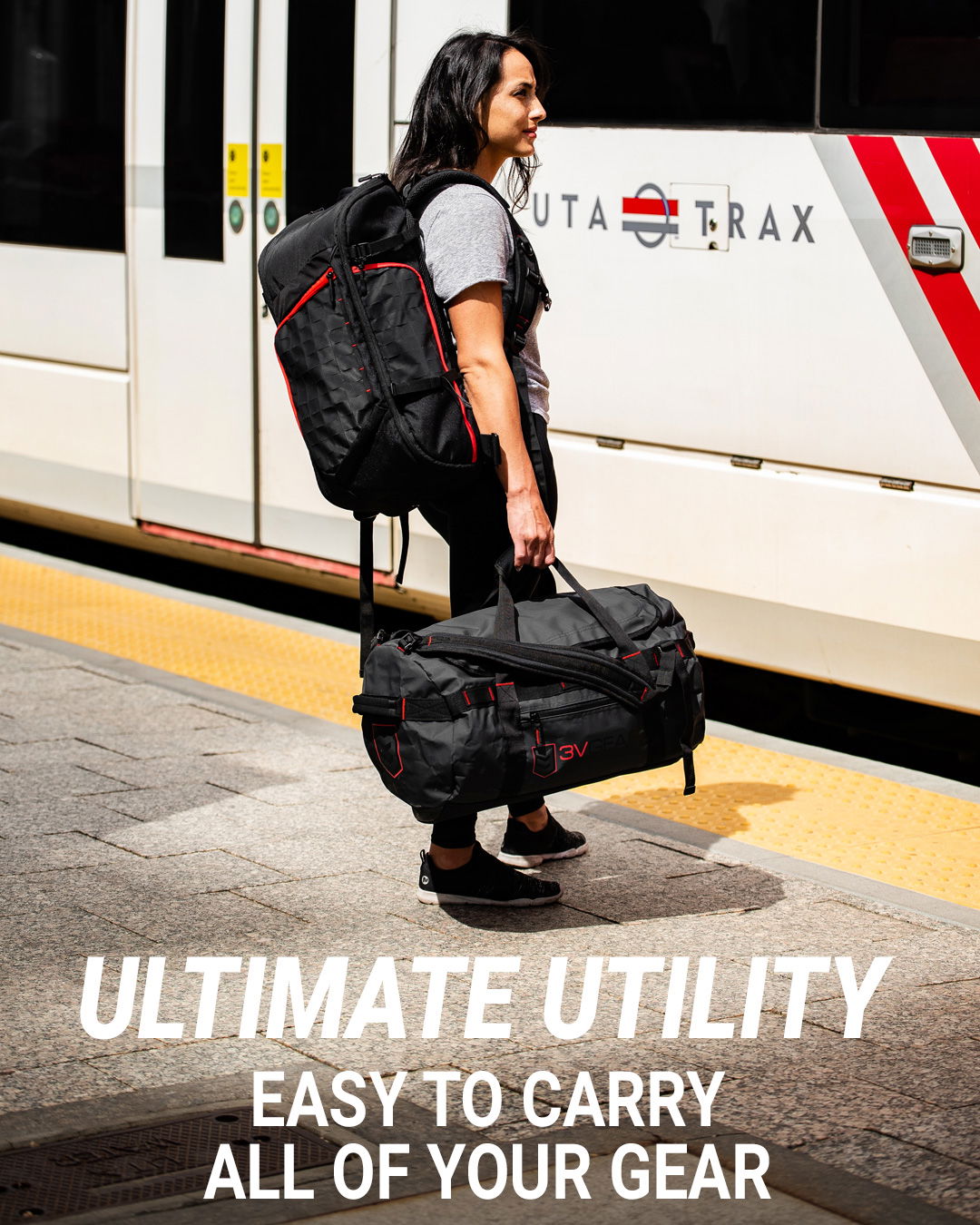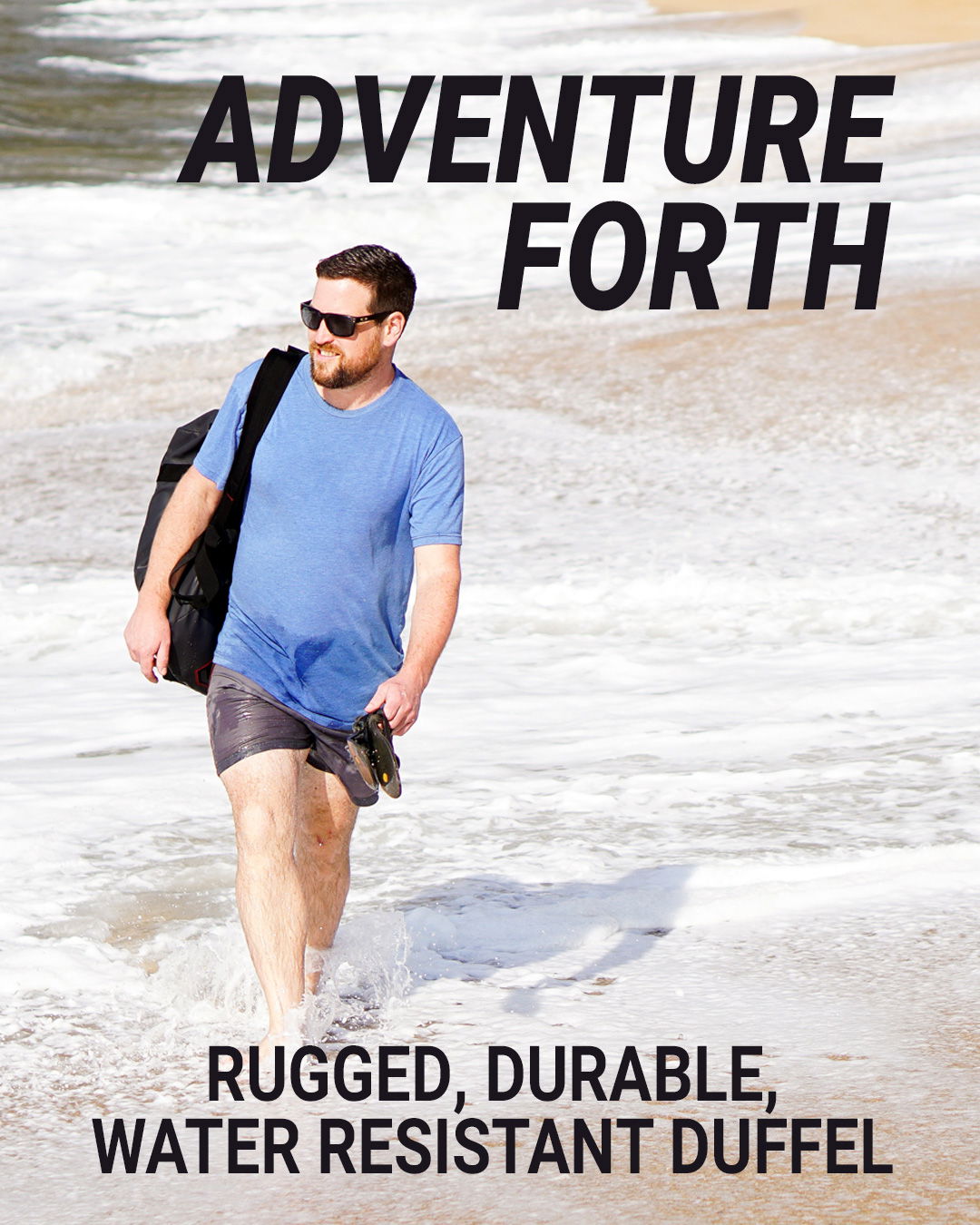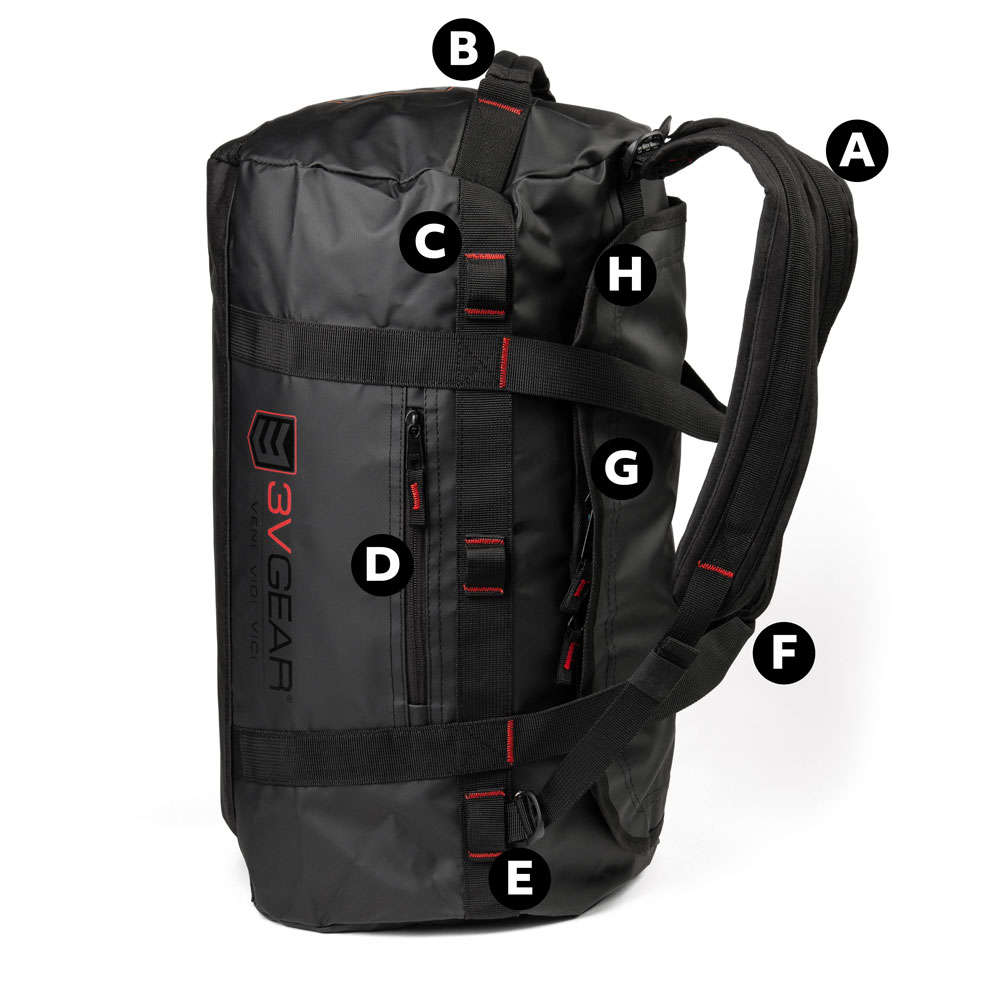 Smuggler Duffel Bag Features
A - Shoulder straps for backpack carry.
B - Padded grab handles.
C - Daisy chain lashing points.
D - Easy access side pocket.
E - Removable shoulder straps.
F - Padded straps for side carry.
G - Dual zippers provide a large opening into the duffel.
H - Lip provides water and dust protection.


ADDITIONAL FEATURES & SPECS
45L dimensions: 21"w x 13"h x 13"d
60L dimensions: 24"w x 14"h x 14"d
80L dimensions: 27"w x 16"h x 16"d
Made from waterproof PVC tarpaulin
Reinforced 600D polyester base
Interior mesh pocket
45L duffel is TSA compliant as a carry-on bag
Weight: 45L, 2.5 lbs.; 60L, 3.1 lbs.; 80L, 3.75 lbs.
Limited Lifetime Warranty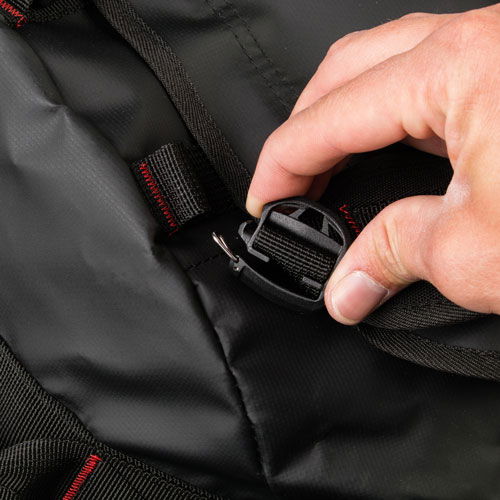 Removable Shoulder Straps
Quickly remove shoulder straps with unique spring loaded clips.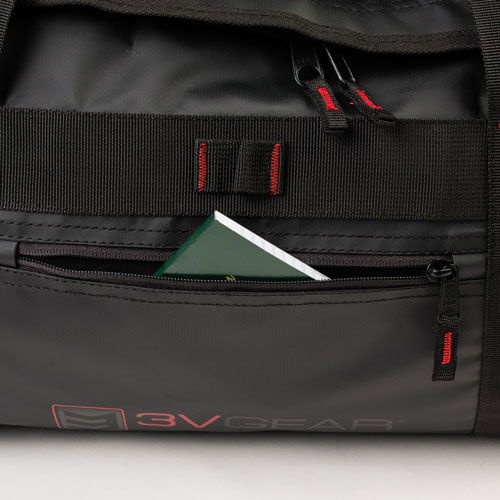 Zippered side stash pocket makes it easy to hide away small items.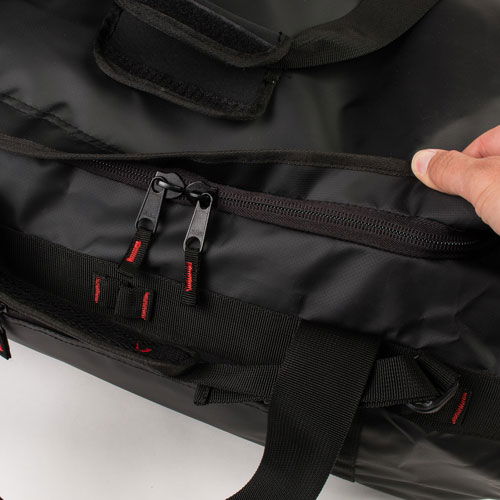 Weather guard keeps the elements off your gear. Made of waterproof PVC fabric.
3V Gear Smuggler Duffel Bag Reviews
Great Duffle Bag
I love my duffle bag because I can use it for anything. If im going to the shooting range, I can fit all my gear inside the duffle bag with room to spare. It also fits all my gym equipment. Great bag for a weekend getaway as well. Very high quality & feels solid. This duffle bag is going to last for a very long time. I recommend anyone and everyone to buy it.
Purchased for work.
I purchased the 60L bag to use for carrying my clothes to and from my job working offshore. I love this bag. It's extremely durable and well made. It's larger than what I expected and perfect for my needs. The only things I would recommend to 3V is to add a single shoulder strap for easy carry on one shoulder. The two straps used for wearing it like a backpack are convenient but I also carry a laptop bag which I would prefer to carry on my back vs. The 3V duffle. I tried to just use one of the straps for carrying, but the connection points aren't lined up for use in that configuration. Another feature that would be nice is if it had velcro around the the top flap where it zips to hold the overhanging edges of the flap down. Even without those improvements it's a great bag and I would definitely buy again if needed.
45 duffel
Great product. Sturdy. Waterproof and durable.
Exact size I wanted!
Exactly what ibwas looking for after searching for the perfect bag for over 2 weeks now.
Good value for money
I got five of these bags in two sizes (45L and 60L) for the members of my team and they are really nice bags. I don't know of anything else in the price range that comes close. They are solid construction. They look great. They work well for what we needed to keep everything organized. For us it was the perfect solution to get the gear we need loaded in the space we have in the vehicle and unloaded set up quickly. If you are looking for a durable solution to protect your bulk gear and move it around this is a solid choice. I think the price is very fair for what I got.