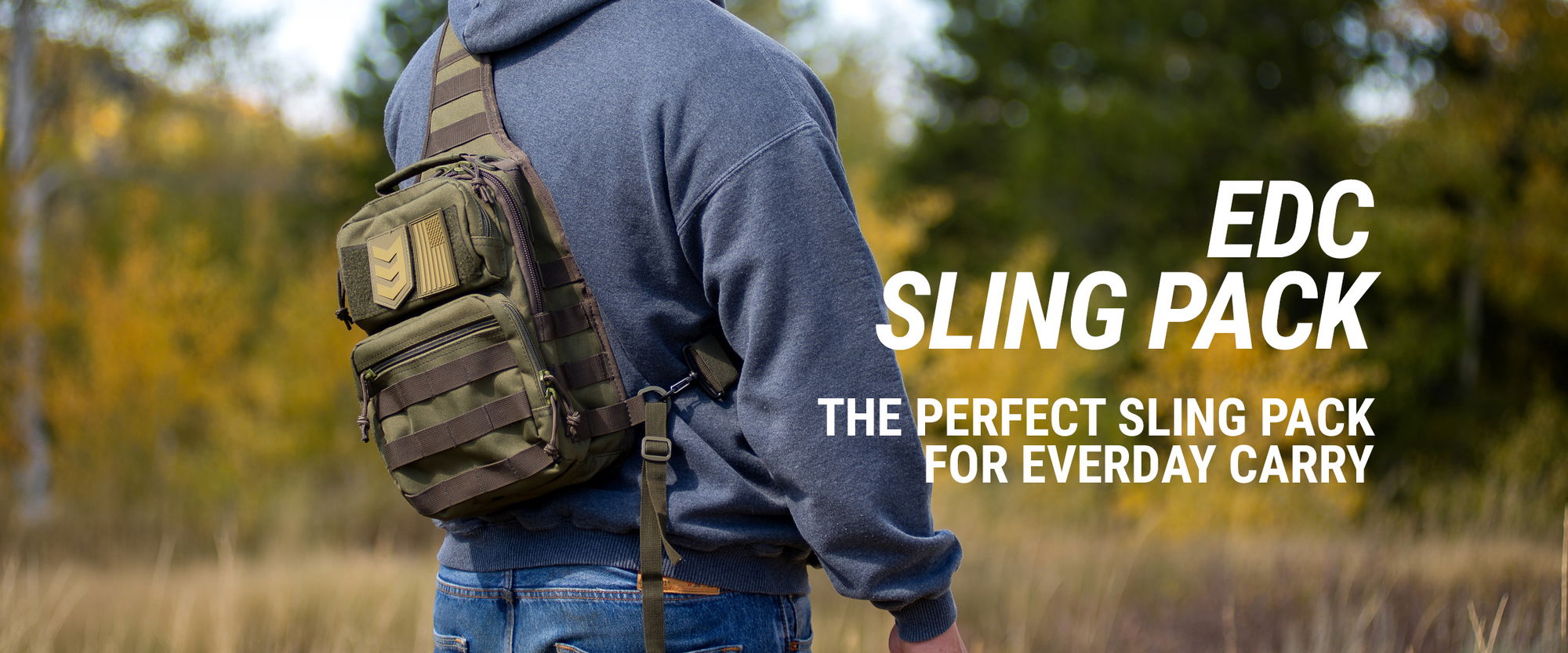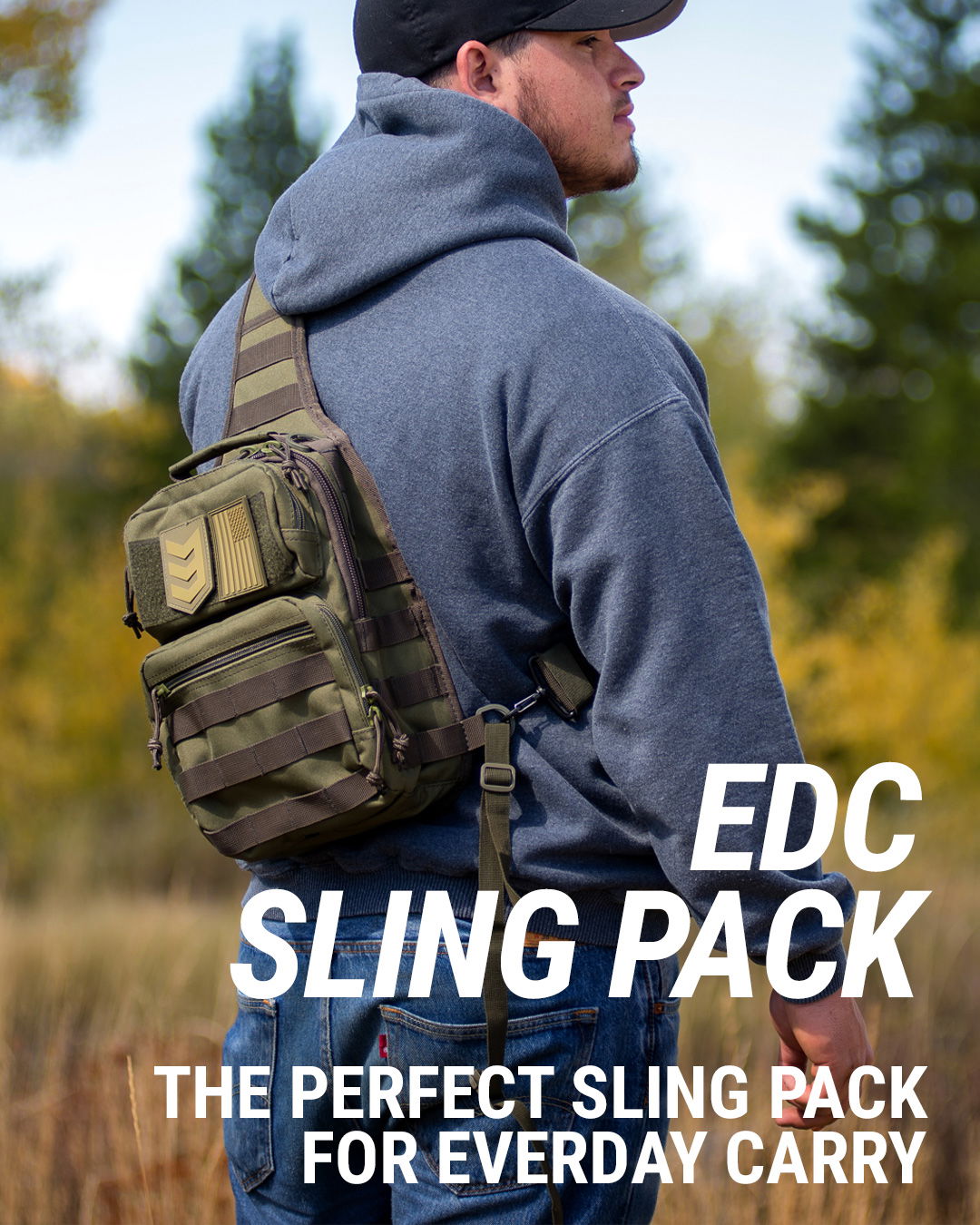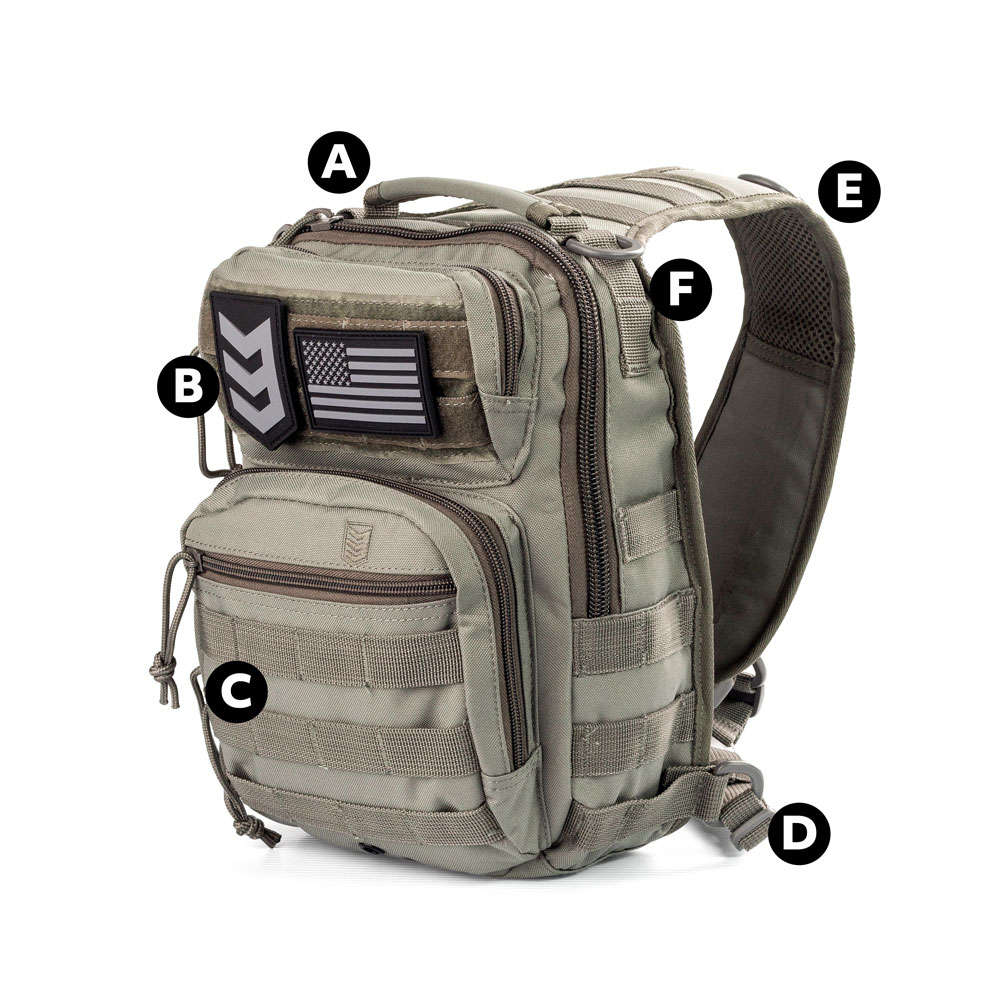 Posse EDC Sling Pack Features
A - Padded grab handle.
B - Patches included.
C - MOLLE compatible.
D - Stabilizer strap keeps the sling pack from sliding.
E - Heavy-duty padded shoulder strap can be worn over either shoulder.
F - Two CCW pockets.


ADDITIONAL FEATURES & SPECS
11"h x 8"w x 5"d
Padded laptop sleeve fits most 9" tablets
Admin panel to keep you organized
Concealed carry pocket
Ambidextrous shoulder strap design
7 Liters
Posse EDC Sling Pack Details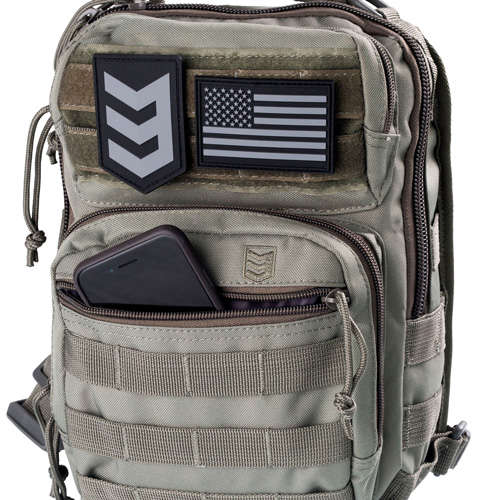 The front zippered stash pocket is ideal for the those small, thin items you want to tuck away quickly. Think phone, wallet, keys, etc.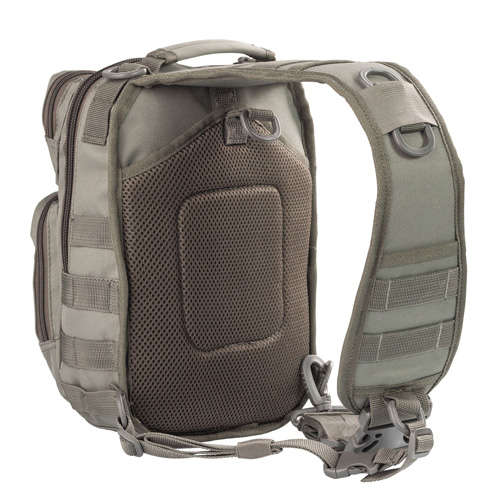 The ambidextrous design of the Posse lets you wear the sling pack over either shoulder. A stabilizer strap will help keep the sling pack secure.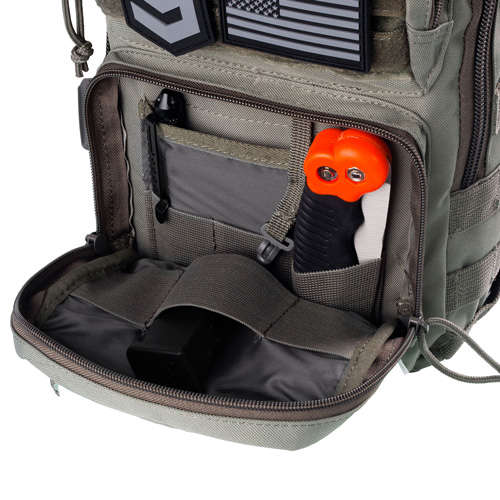 With multiple pockets and elastic webbing you will be able to configure the Posse to your optimal carry configuration.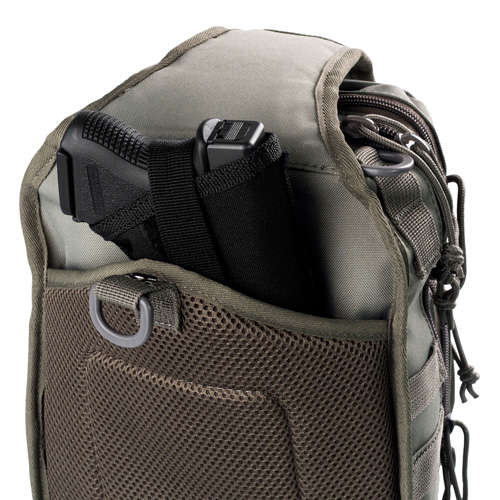 The rear CCW pocket has a velcro panel so you can attach your CCW with a velcro holster. The plastic buckle and snap give you quick access when you need it.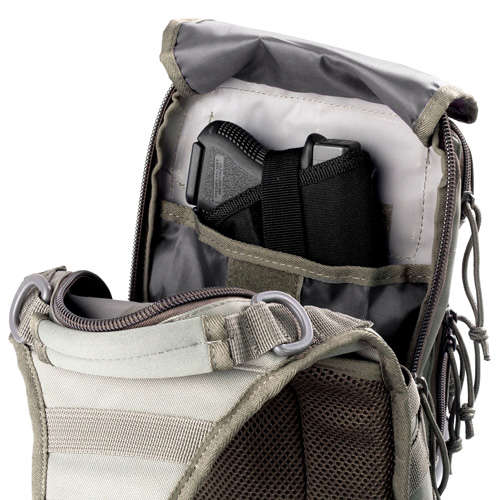 A hidden internal CCW pocket keeps it out of prying eyes but will be available if you need it.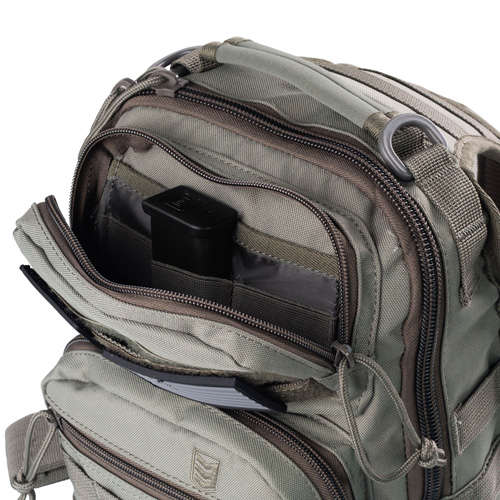 A padded grab handle on the top of the Posse gives you the option to carry the bag at your side.
3V Gear Posse Sling Reviews
Great Bag
I am very pleased with this EDC Sling Pack. Lots of room with many compartments and comfortable to wear.
Posse sling bag
Well-made bag extremely comfortable to wear all day convenient pockets I personally use it every day to commute to work and back home
Well made, love it so far
Very well made, love the zippers… silky smooth. Well throughout layout. Customer support is great… I can't overstate this it's great
Daily
I bought this in July, and I waited 3 months to really try it and give it a review. I LOVE THIS DAMN BAG. I know it's actually supposed to be a tactical bag, but I use it as an "everyday bag." Mainly because I ride a motorcycle. This thing is SOLID. I was even able to fit a pair of shoes in the biggest pocket. Granted it was the only thing I could fit in that big pocket and my small wallet in the front pocket. But 10/10 recommend this thing. I even take it on hikes, and everything.
Awesome possum! or posse!
Great sling pack! Very well built, and super handy with all the pockets. I fly a lot, it hold my snacks and ice bottle ( can't fly with liquid) perfectly.
The perfect pack!
Just what I was looking for. The right size, tactical, and a reasonable price.
Posse EDC
I bought my black Posse EDC a couple months ago. Have taken in on a few camping trips. Carried both a 10mm (you know for bears) and a 9mm (for everything else) in the pack with all my other EDC type stuff. Really like this pack! This last trip I wore it while 4 wheeling. Close to 200 miles of tearing around in the woods! Stayed in place very well! Power washed with just water after the trip and looks brand new again! Great option for the price!
Posse EDC sling Pack
Good pack for the price. Has held up well to constant use.
Great bag, perfect size.
3v gear makes some great stuff at good prices! I have a number of packs and bags from them.
I'm replacing a worn out Posse Sling bag that has been my EDC bag for more than 5 years. I loved my old one. It is the perfect size for my personal things, like keys and wallets, a few survival items...
The one and only thing wrong with this new bag is the molle webbing on the sides. They are not mil spec' and I can't hang the multitool and flashlight pouches on them. Nor can I fit my eyeglasses pouch on the other side.
Posse sling bag
Awesome bag but it's less practical than I was hoping. The quality is second to none, but I wish it were a little bit wider and taller to accommodate standard size printer paper. Thanks for putting out extreme duty products.