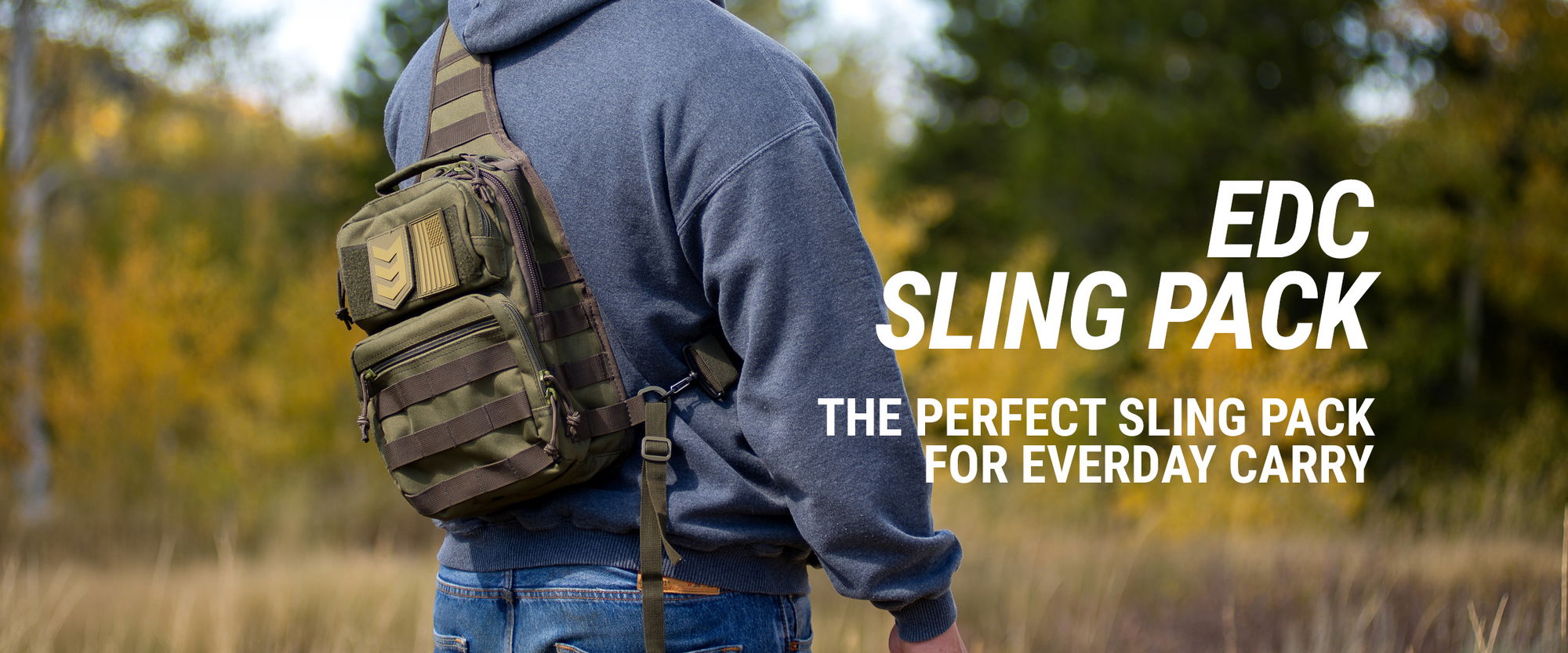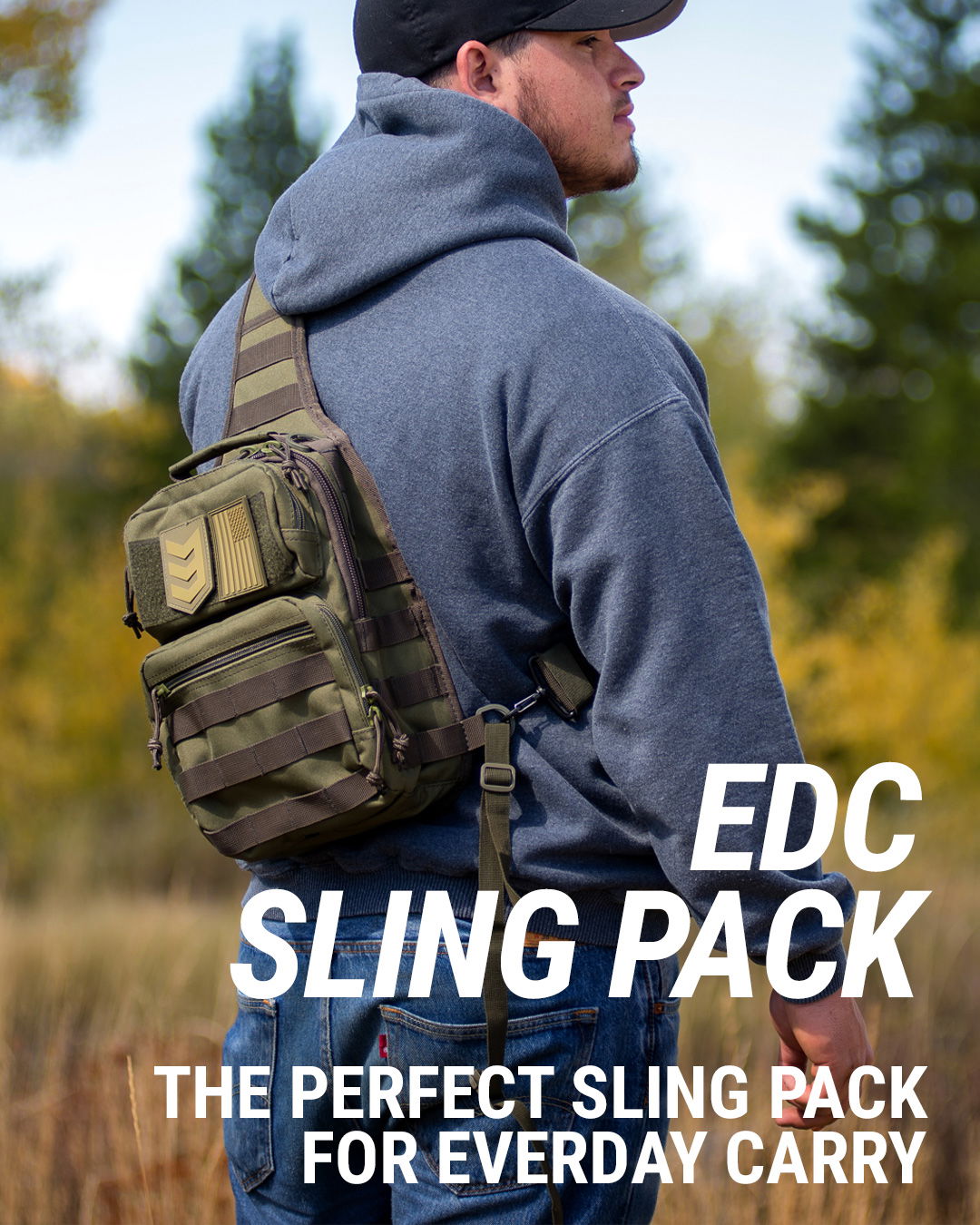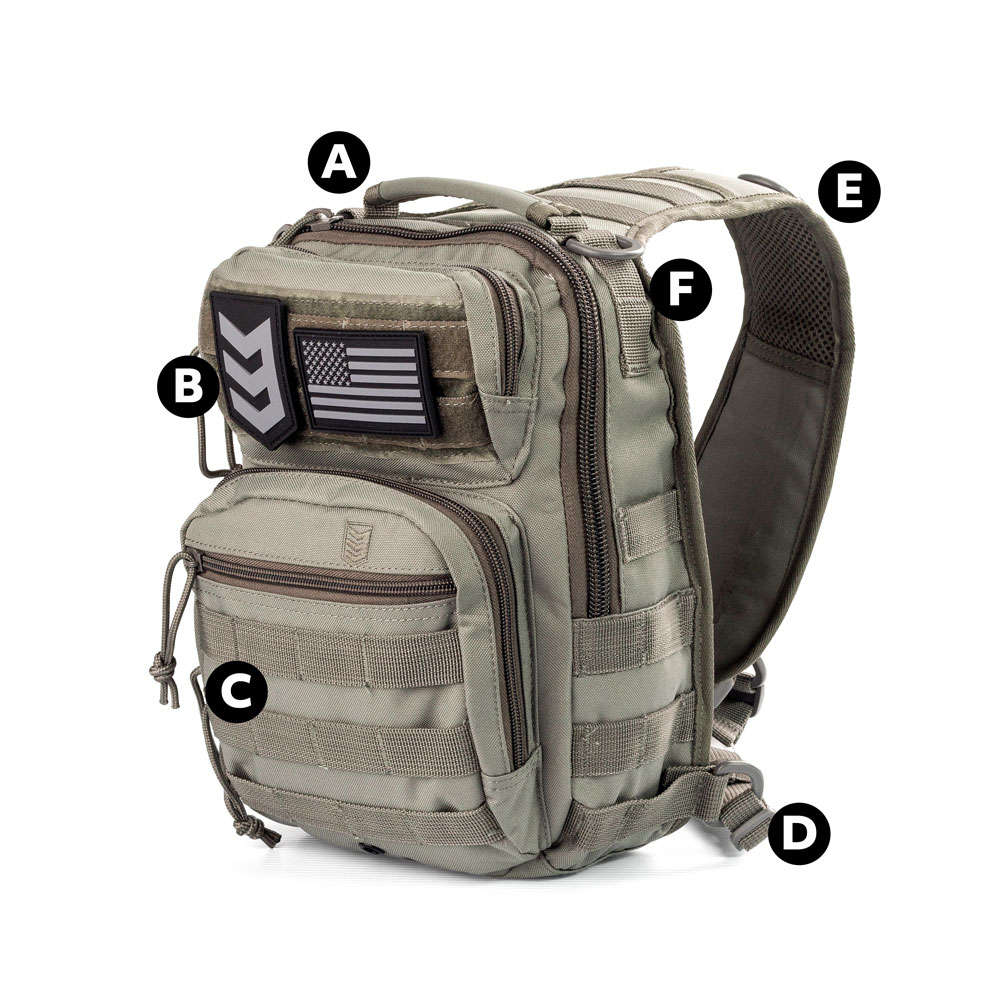 Posse EDC Sling Pack Features
A - Padded grab handle.
B - Patches included.
C - MOLLE compatible.
D - Stabilizer strap keeps the sling pack from sliding.
E - Heavy-duty padded shoulder strap can be worn over either shoulder.
F - Two CCW pockets.


ADDITIONAL FEATURES & SPECS
11"h x 8"w x 5"d
Padded laptop sleeve fits most 9" tablets
Admin panel to keep you organized
Concealed carry pocket
Ambidextrous shoulder strap design
7 Liters
3V Gear Posse Sling Reviews
Best bag to use for everyday
This is my go to bag anytime I go out in times like this. I carry my smaller EDC stuff in it.
Nice bag
This bag is just what I was looking for. Just the right size. Good price for a well built bag.
Perfect
This sling bag is the perfect size and actually can hold quite a bit! Comfortable to wear, great quality, and feels very durable. Would definitely recommend it!
Posse Sling Pack
Great small bag, tons of pockets and space for such a small bag. Great for EDC.
Who knew?
I just signed up with 3V gear today. Looking over your products, I realize that I have owned this Possie EDC for 3-4 years now. It is a small bag. THAT'S THE IDEA ! This bag has made almost as many trips in and out of the car as I made trips to the latrine. When I drove each day, this bag went with me every time. Something like 1200 trips in and out. Looks to be good for 1200 more!
This bag is tough as nails ! Carries my 9mm, 2 extra mags in exterior molle pouches, good 3 C cell flashlight, personal meds, first aide kit, phone cables + ear buds, pens, pencils, chap stick, any necessary paper work for the day. The bag is only half full. And it still looks new! How about that?
I have to say I love it. But I never carried it across my chest. Maybe that's because it's not far from my house to my car. Enjoy !