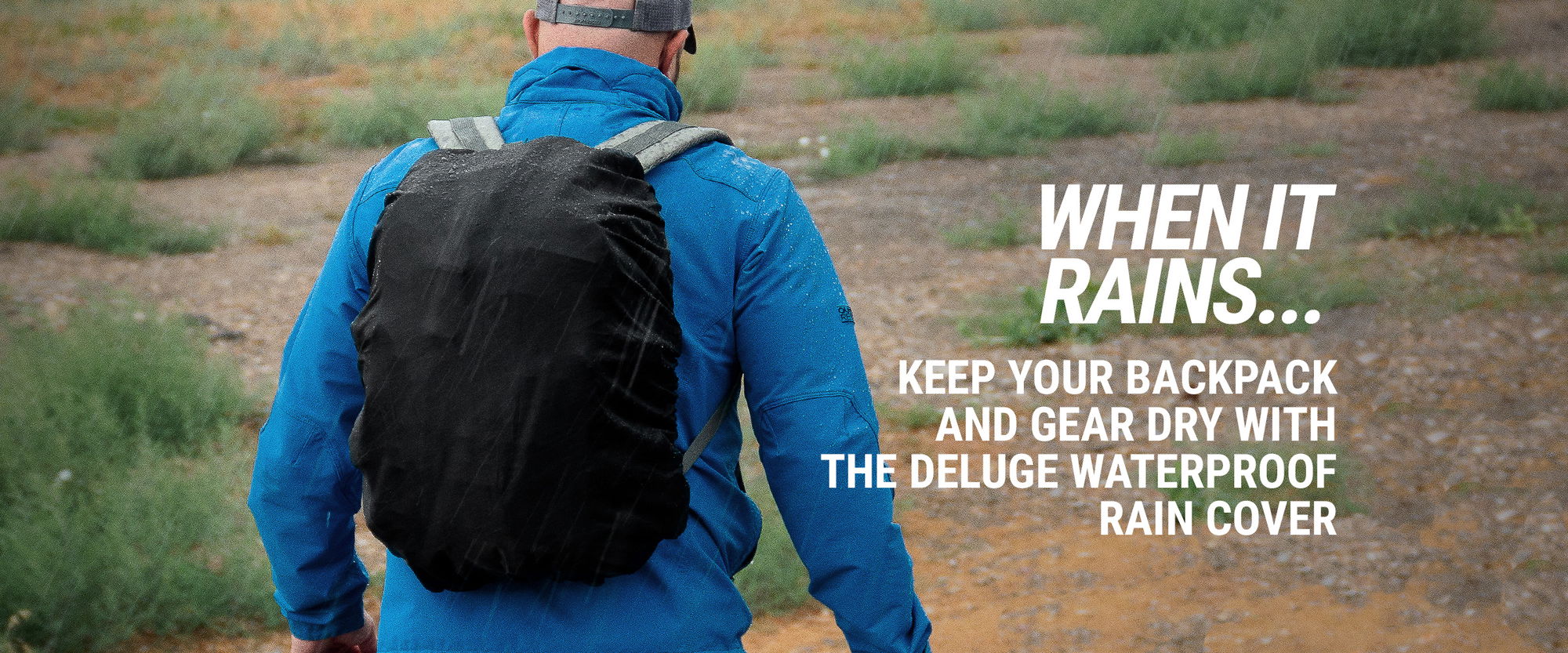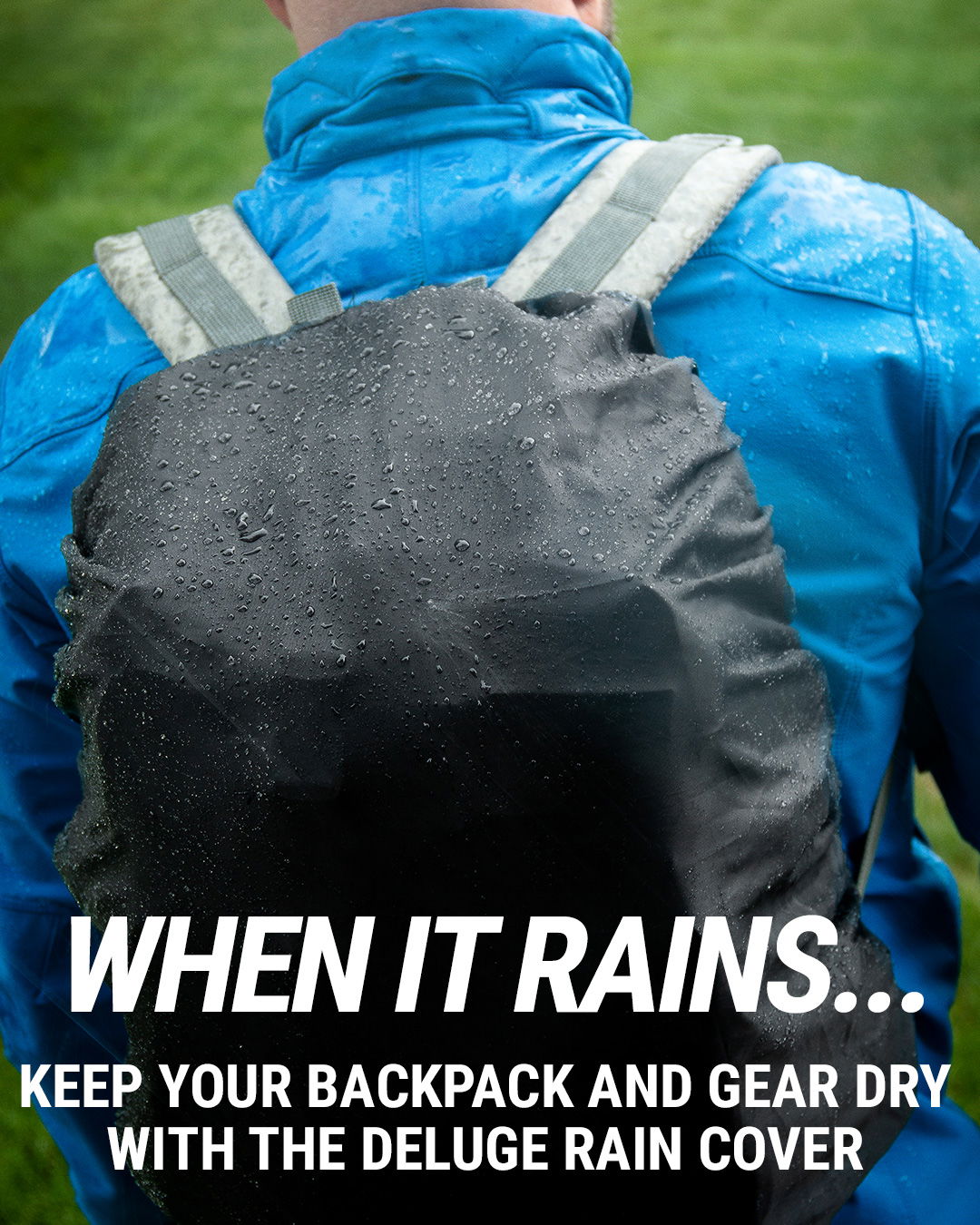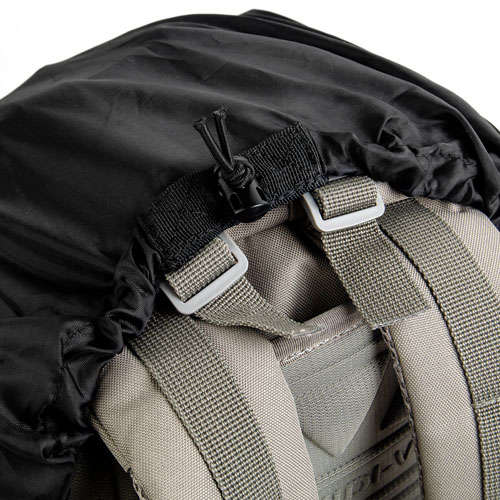 Reinforced Compression Strap
A thick elastic cord allows you cinch the rain cover tightly around your bag. Plus, the cord and buckle are reinforced with nylon webbing for long lasting strength and durability.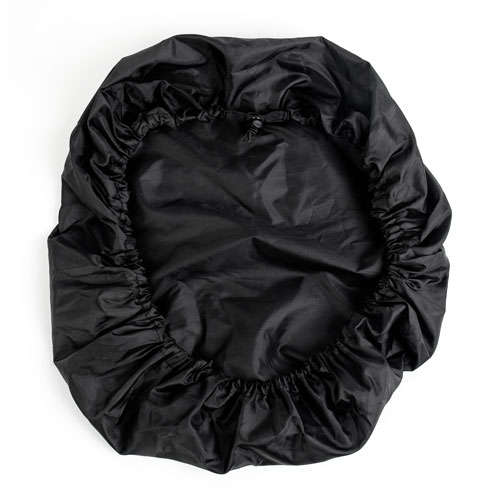 A universal fit means that you can use the Deluge rain cover with just about any bag or backpack.

BAGS THAT THE DELUGE RAIN COVER WILL FIT
- Velox II Quick Action Backpack
- Outlaw II Gear Slinger Urban Sling Pack
- Subrosa Urban Tech Backpack
- N.T.K. Covert Messenger Bag
- Guardian "Qui Vive" Premium Tactical
- Precision Tactical 35L Backpack
- Transit Redline EDC Backpack
- Shield Redline Anti-Theft Backpack
- Cipher Redline Messenger Bag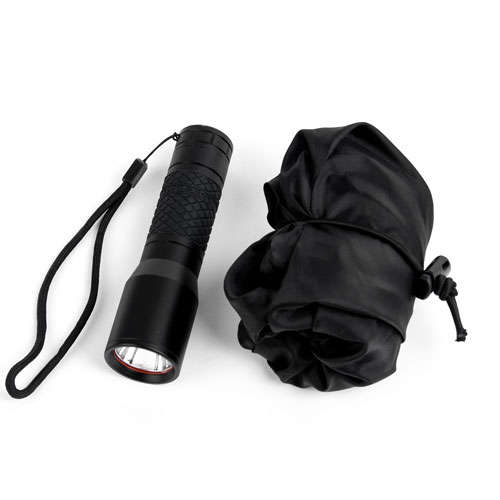 The Deluge rain cover rolls up on itself for storing and the compression strap will hold the it together. No extra case or bag to store or worry about. Compresses to 5"x3".
It works
Outstanding piece of equipment
Deluge Waterproof Backpack Rain Cover
Fits Right
I bought this backpack raincover to fit on my motorcycle seat overnight. It fit really well. Would be even better with a strap underneath but the elastic tends to keep it on.