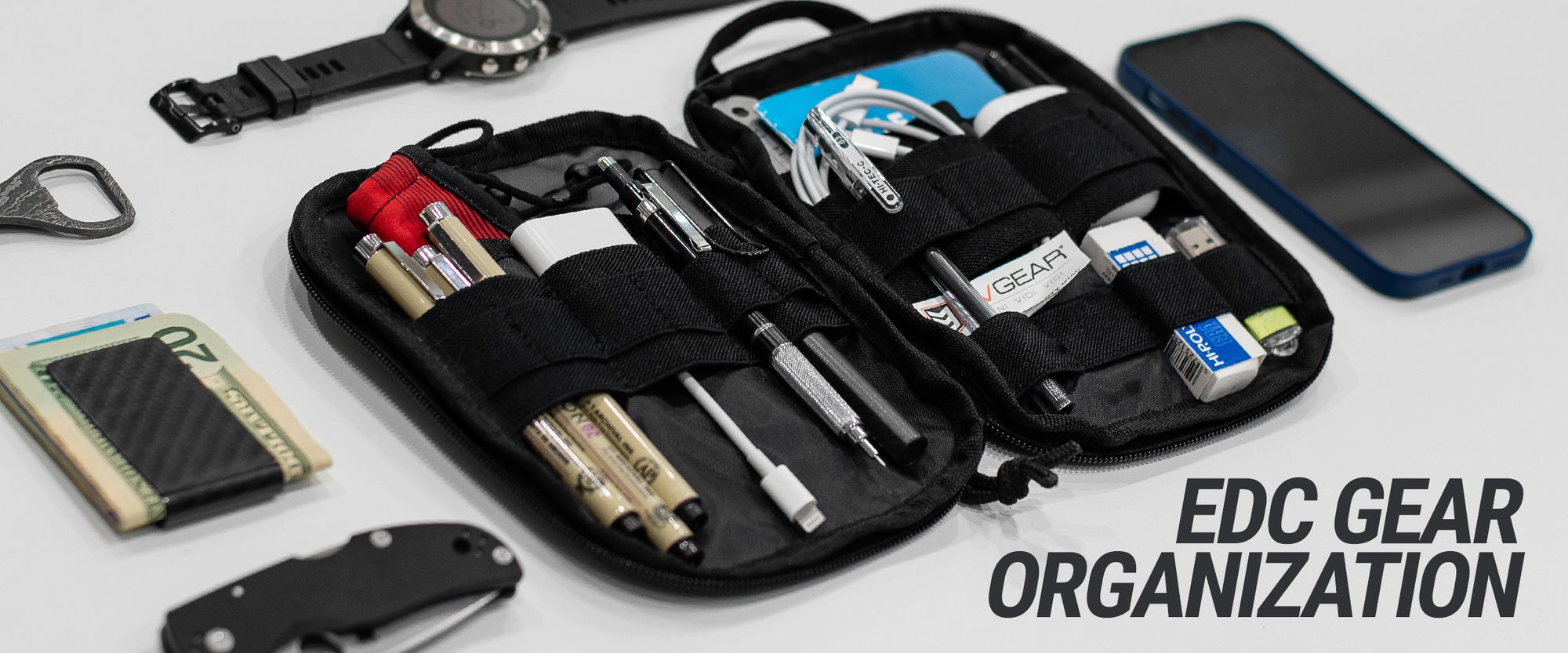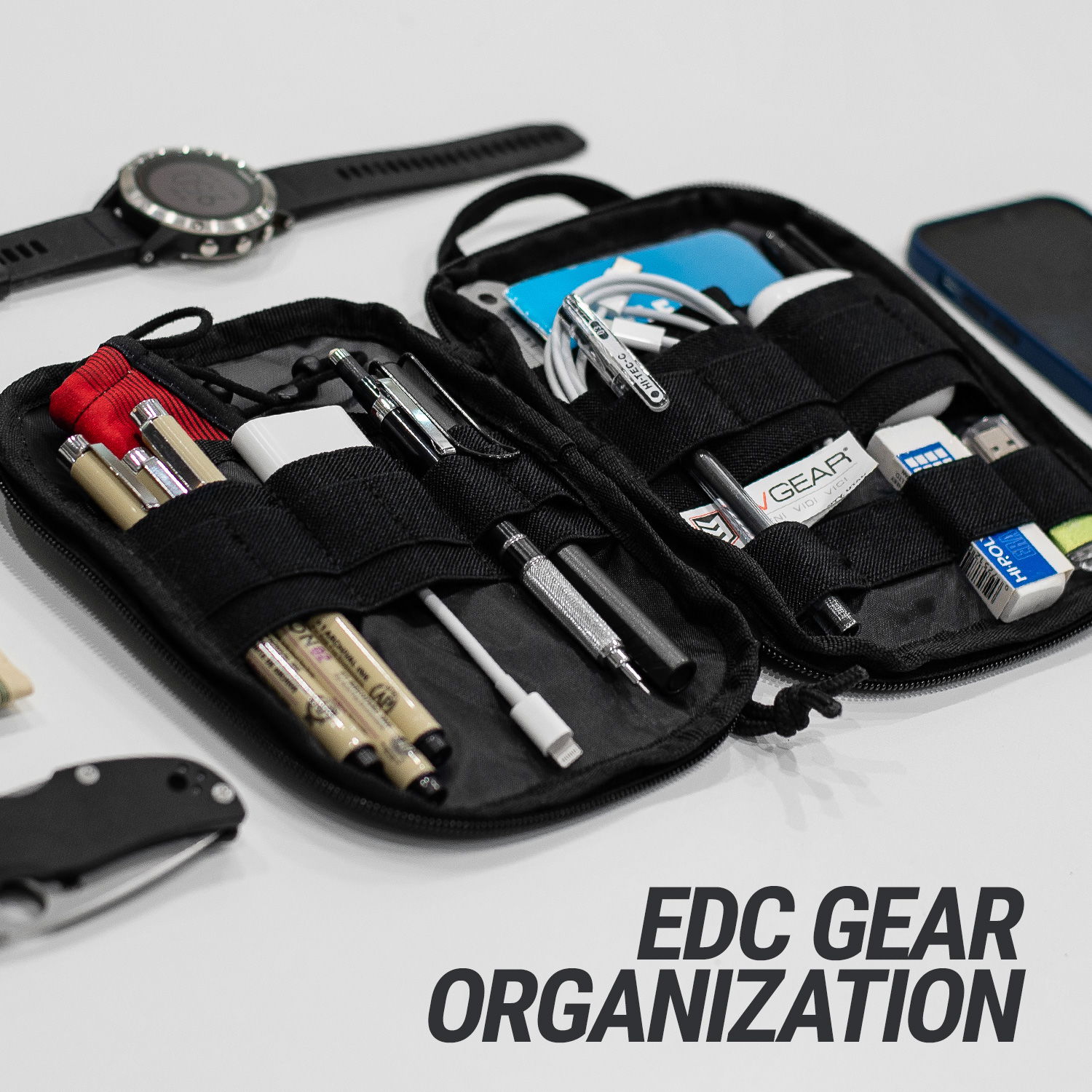 ORGANIZE YOUR EDC
The updated Compact Pocket Organizer is the ultimate organizer for all of your everyday carry essentials. Whether you are a medic, designer, student, or carry a bunch of charging cables for all of your tech, this is the perfect way to keep all of those little things organized.
EASY TO ATTACH MOLLE
We have added two YKK Annex Clips to the back of the Compact Pocket Organizer to make it easier to add the pouch to the MOLLE webbing on another bag. Three rows of nylon webbing give you room for adjustments and different placement. To release the annex clips, simply push the two tabs on the side together. To attach the clips, slide the female end under the MOLLE webbing on your bag and click the male and female ends together. No longer do you have to fiddle with stubborn MOLLE straps that don't want to thread through the webbing.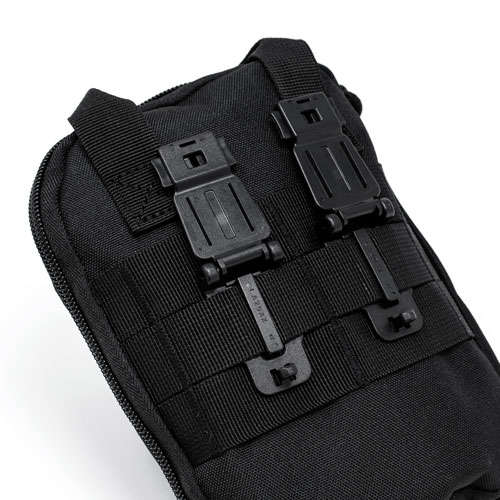 We have utilized two YKK Annex Clips in place of conventional MOLLE straps. The Annex Clips are much easier to use, are adjustable, and allow you to easily move your pouch from one bag to another.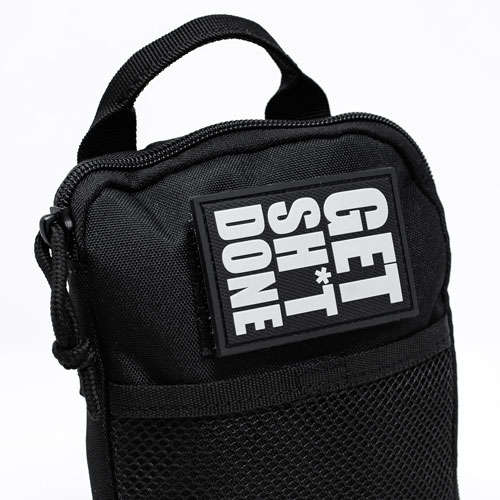 Add a patch to the Velcro panel on the outside of the Compact Pocket Organizer to show your personality.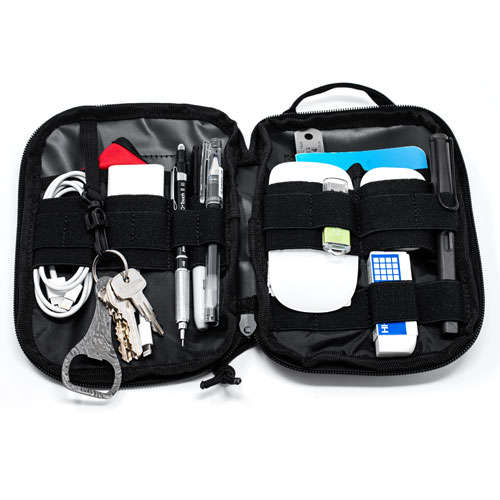 With redesigned pockets and elastic webbing, you can customize this organizer in a myriad of a ways. Whether your EDC is full of tech or you are making a small medical kit, the Compact Pocket Organizer will be adjust to suit your needs.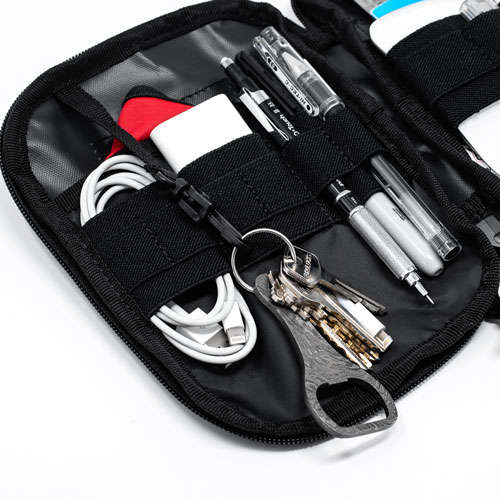 No longer do you have to keep your keys jingling around in your pocket. Attach them to the included key lanyard and you will know exactly where they are.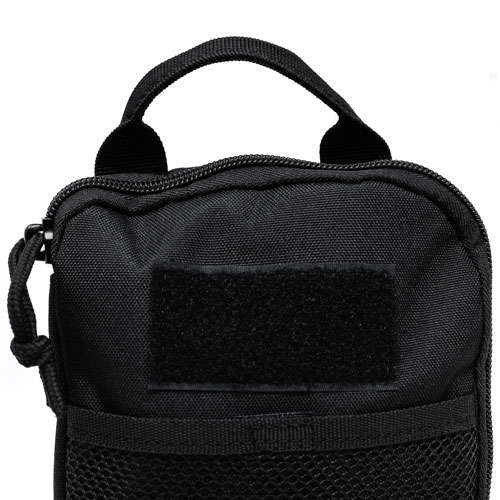 A nylon grab handle gives you an additional option for carrying the pocket organizer.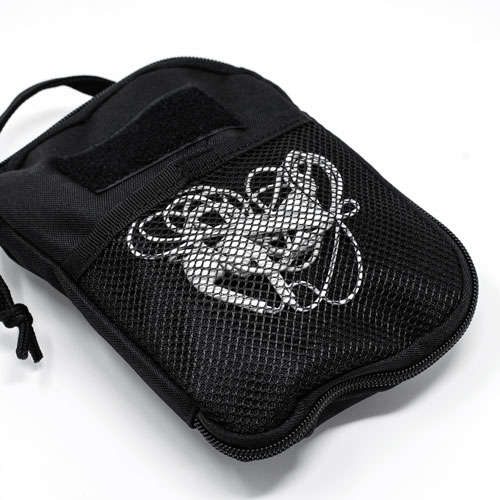 A velcroed mesh stash pocket on the front of the Compact Pocket Organizer is perfect for quickly stashing something without opening organizer.
Second time around
This is my second time ordering the Compact Pocket Organizer. I really liked the old generation I had previously but always felt like it was lacking some organization. I just ordered some new CPO's and it appears they are a tad larger but offer much more organization. I am very happy with the increased size and capabilities of the new design. More options for uses with the new design. I especially like the increased elastic organization and the slip pockets on both sides. The new molle clip design lightens the pouch so that was also a bonus. Great quality and the stitching is fantastic. Especially considering price. Great value. My only criticism is that I ordered 3, one in each color and the black one was different. I am guessing that I ordered mid revision. The Black variant I received still had sewn on molle straps and buttons while the other two had the new molle clips. Not a deal breaker, just a little confusing. Like I said probably mid revision run when I ordered. Quality still great on all three. Definitely would recommend if you are looking for a cargo pocket sized organizer that doesn't break the bank. Good job 3V!
Just right
I needed something smaller so i just bring what i need.. this suited the purpose and rocked well on the side pocket of the Precision backpack. Scored!
Good little pouche
Good pouch to add to your edc bag
All 3V gear review
I recently purchased all 3V Gears accessory pouches and they are probably the best available, and I like the new clips better than the traditional MOLLE straps. I recommend any of these pouches for those who want to load up their carry ability.
I have not bought the Paratus pack yet because I currently have 2 others, but when the need arises I certainly would based on the quality of the 12 pouches I purchased from them.
Reasonable pricing of their products, excellent quality, and expedient delivery times.
Nice, but incorrect weight in description
The listed weight (1.5oz) is way off; mine weighs about 3.75oz or 4.5 with the annex clips.
Otherwise, I'm pleased with it. It's a very handy little organizer, and very sturdily built, especially for the price. My only other complaint is that the velcro closure for the outer mesh pouch seems unnecessary, and really scratches my fingers whenever I try to reach in there.
Perfect!
Got this to throw in their Sling Pack I bought from them to help organize my stuff. Just like the pack, this has amazing quality in stitching, and zippers. Highly recommend this to anyone who needs to organize, and free up space in their bag! Keep up the good work 3V!
Very nice!
Bought this with the back pack to hold all my electronic gear so that can find my stuff easier than digging through the pack. Holds everything.
Great organizer but poor Mollie adapters ...
The elastic straps are well constructed and laid out in great pattern. The molle web is robust. However, the molle links provided are useless. They mount the organizer using a single molle strap - not interlinking three straps as should be done. I have mounted the organizer to the molle side of the Privy bag for EDC tools and someone else's 5 strap links to properly mount it.