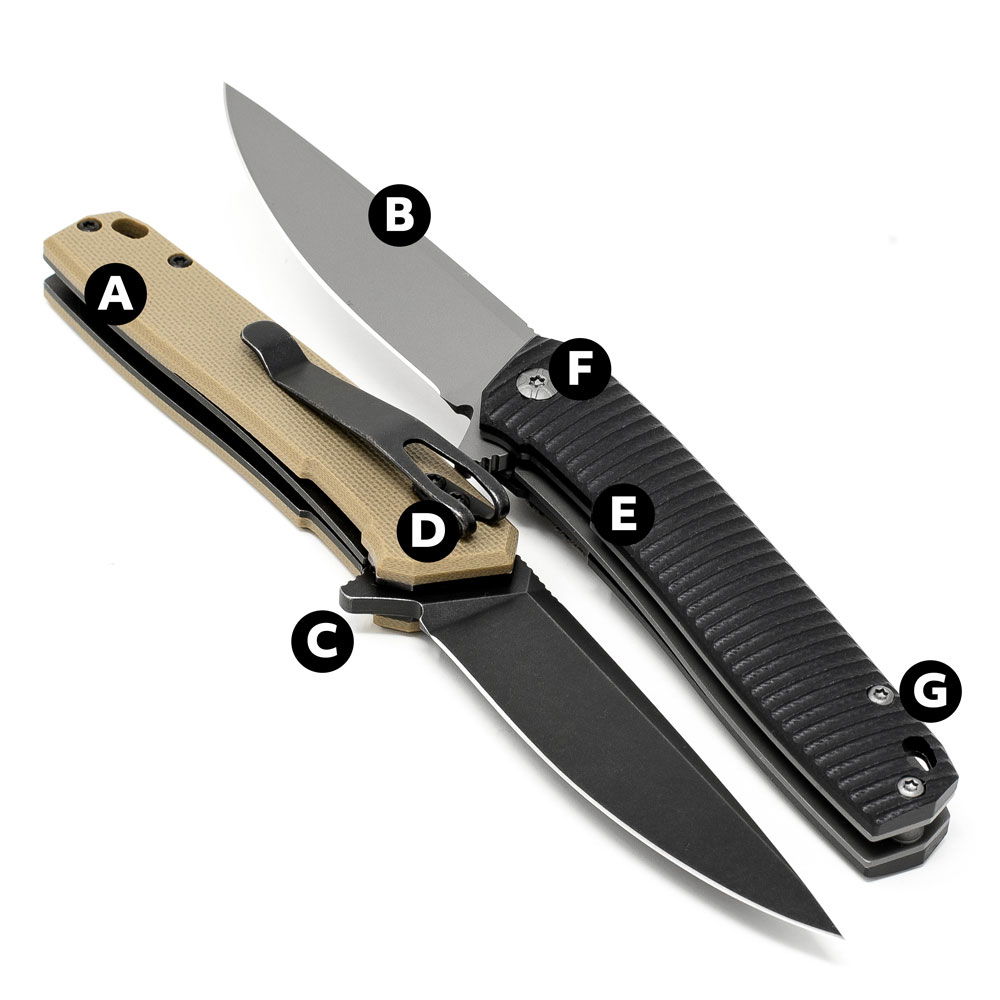 3V GEAR REACT FOLDING KNIFE FEATURES
A - Handle made of G10
B - Stainless steel 8Cr14MoV
C - Flipper style opener
D - Pocket clip
E - Stainless steel liner lock
F - Stainless steel ball bearings
G - Lanyard hole

ADDITIONAL FEATURES & SPECS
G10 handle available in black, blue, and tan
Handle is available grooved or plain G10
Three different blade types: black powder coated, TI coated, or stone washed
Blade length: 3"
Handle length: 3.5"
Each knife will also come with our magnetic presentation box as well
Limited lifetime warranty
Imported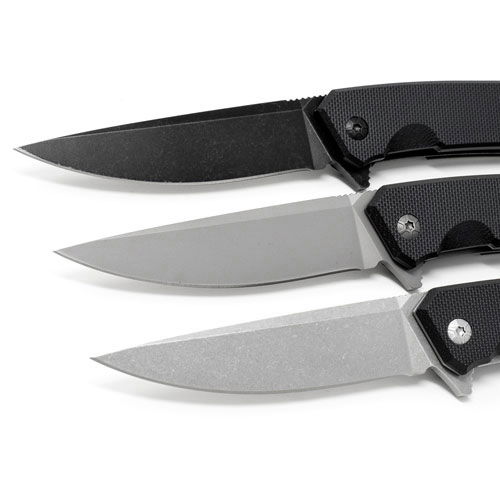 The React folding knife comes in three different blade finishes. Powder coated black, TI coated, and stone washed (shown above top to bottom).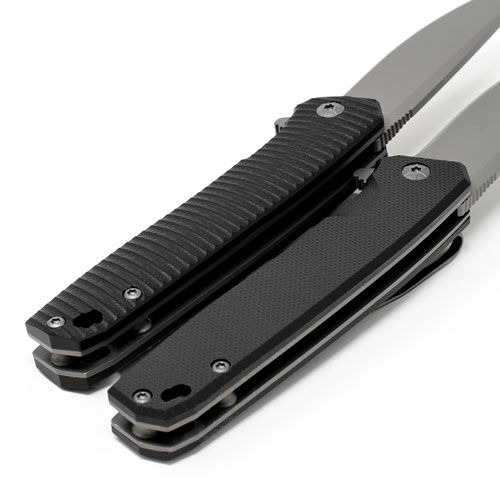 There are two different handle styles: grooved and plain. Each style also comes in three different colors: black, blue, and tan. The grooved handle is high-grip and great for when you are wearing gloves.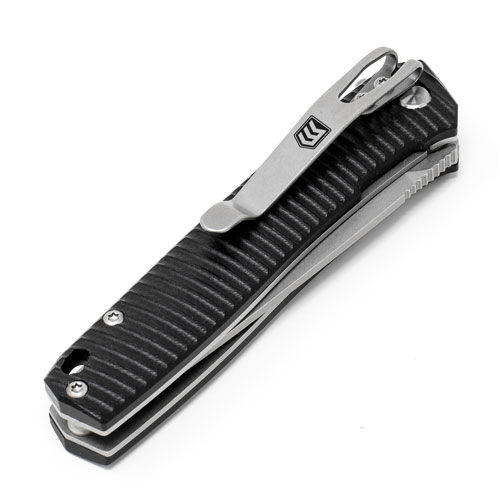 A stainless steel pocket clip will match the blade finish and comes engraved with the 3V Gear shield icon.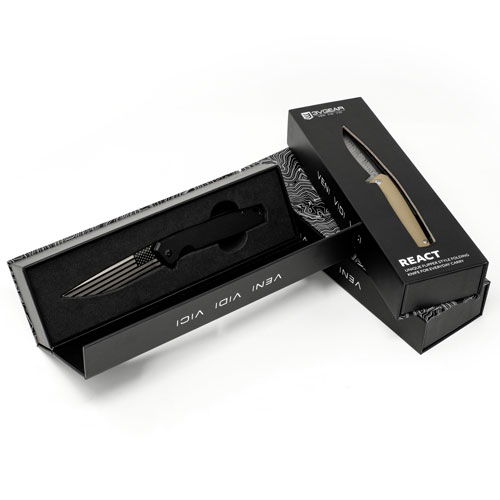 Every knife comes in a custom knife box with a magnetic closure. There is a die-cut opening on the lid to show off your new knife. The back of the box is adorned with a topographical map of the Wasatch Mountains where we are from.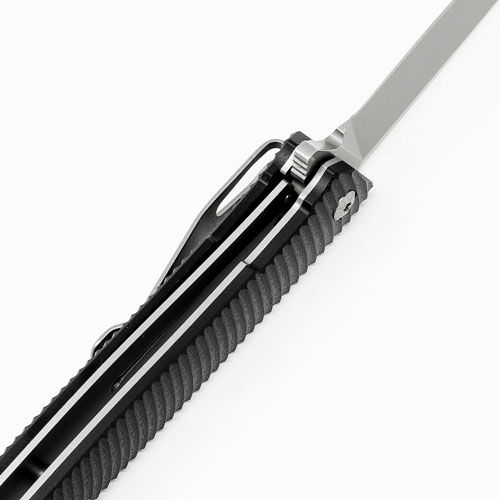 The React features a stainless steel liner lock that is built into the frame of the knife. Not only is it easy to use, it looks fantastic and matches the blade style that you choose. To use it, simply push the liner lock towards the frame and fold the blade back.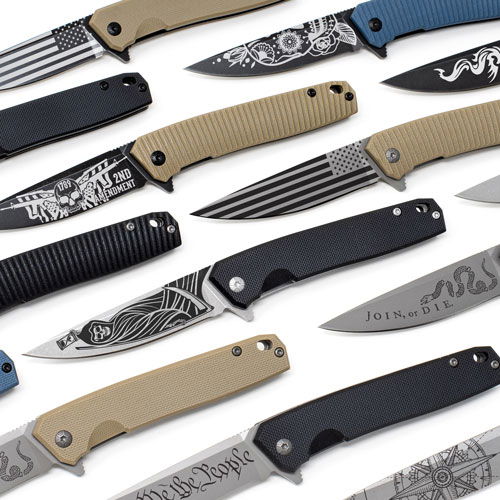 With different blade types and colors, different handles and colors, and tons of different designs, you can customize the knife to your exact standards and style.
PRECISION CRAFTSMANSHIP
Unique and Personal Custom Designs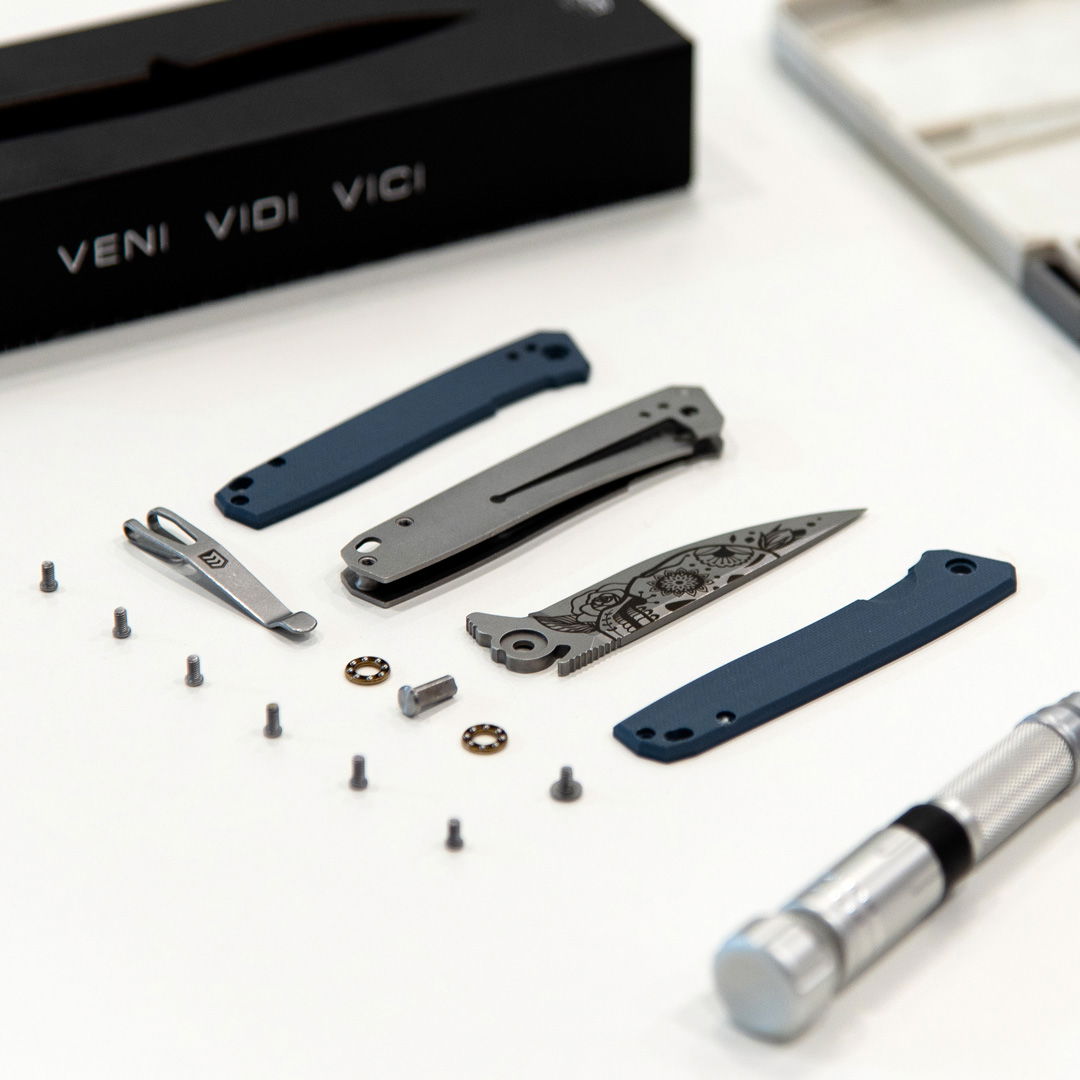 We the People
Nice knife! Easy open/close & sharp out of the box.
Perfect Carry Size
Purchased this as a gift for someone and it turns out it is the perfect carrying size,
not to big as to cause concern to people who see it and big enough for most everyday task. It also has great looks. It arrived in amazing time in perfect shape. Will buy again in future.
We the people knife
Build very well. Came razer sharp out of box.I found it does not keep a edge when using it everyday. I really like mine and don't mine sharing it.