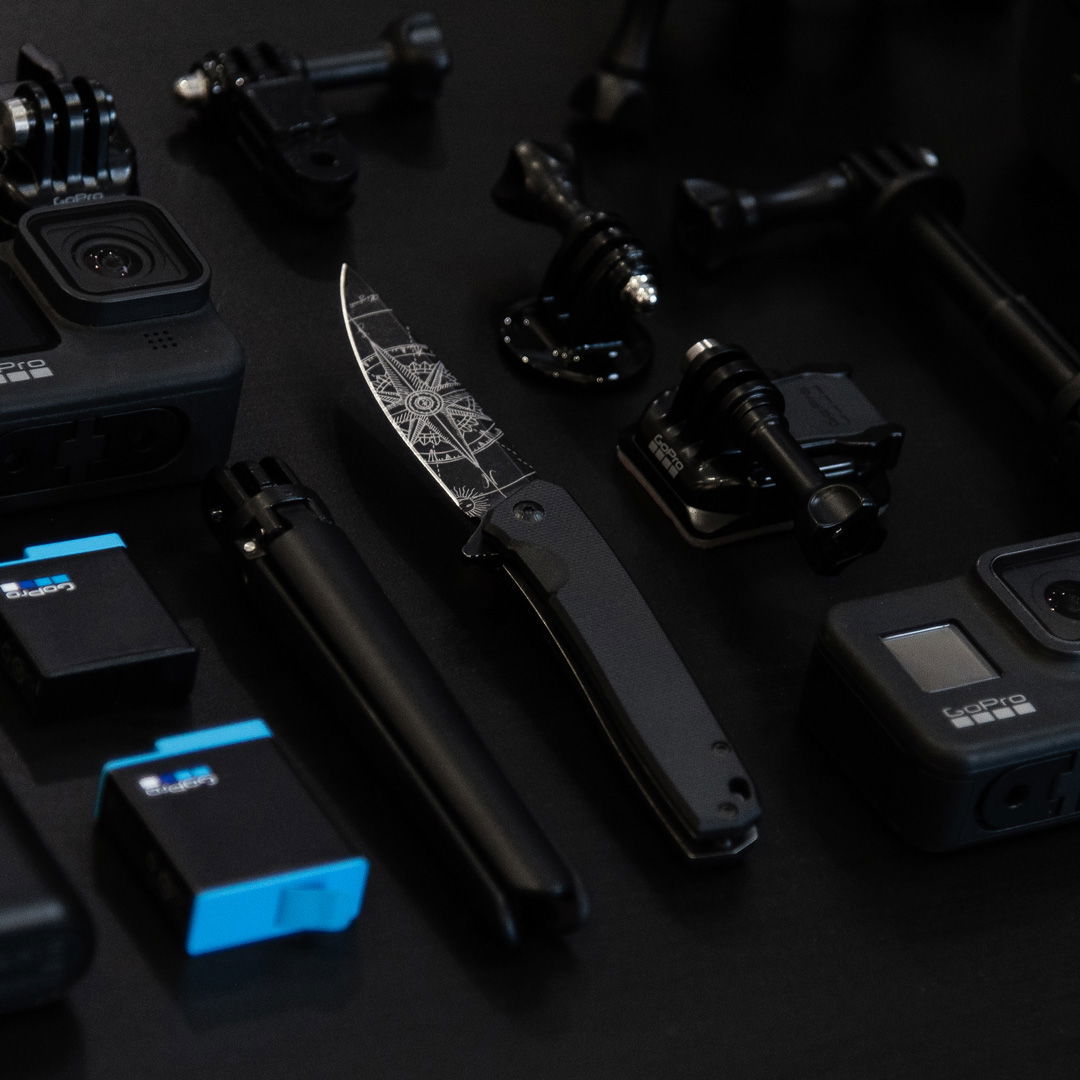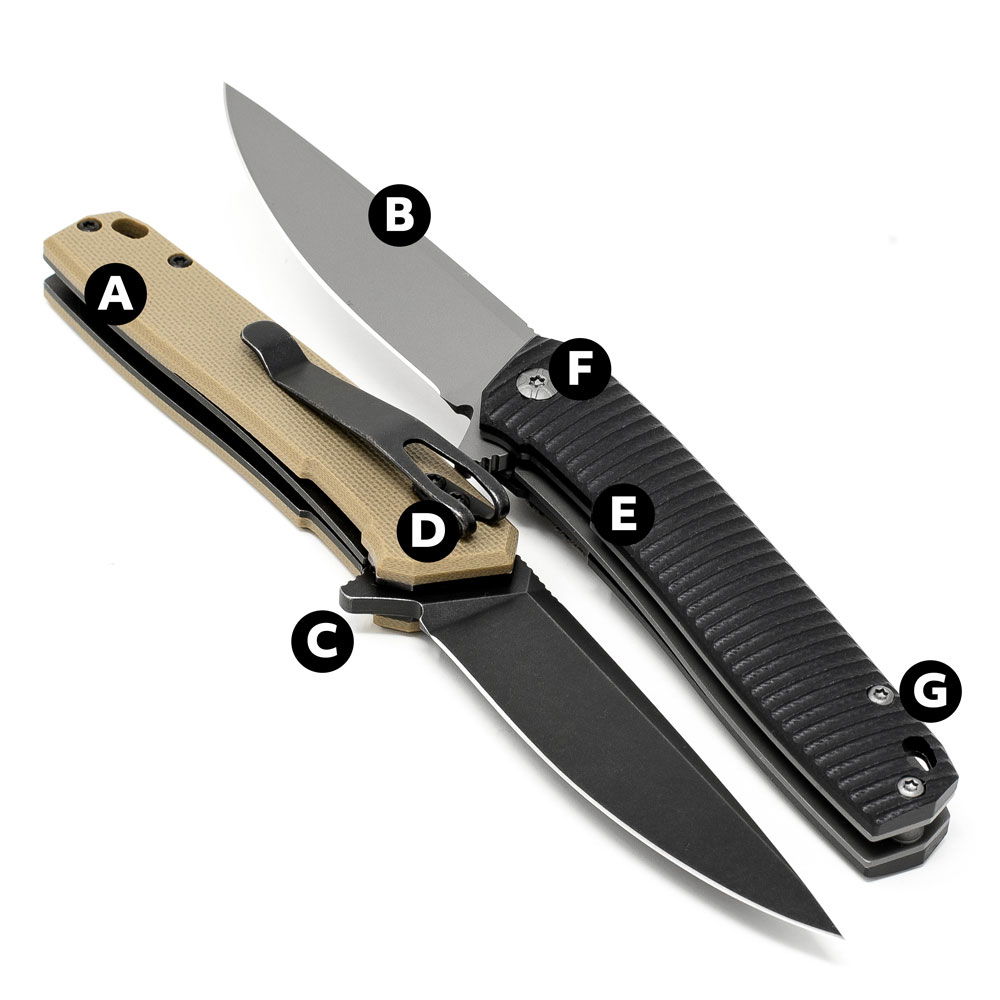 3V GEAR REACT FOLDING KNIFE FEATURES
A - Handle made of G10
B - Stainless steel 8Cr14MoV
C - Flipper style opener
D - Pocket clip
E - Stainless steel liner lock
F - Stainless steel ball bearings
G - Lanyard hole

ADDITIONAL FEATURES & SPECS
G10 handle available in black, blue, and tan
Handle is available grooved or plain G10
Three different blade types: black powder coated, TI coated, or stone washed
Blade length: 3"
Handle length: 3.5"
Each knife will also come with our magnetic presentation box as well
Limited lifetime warranty
Imported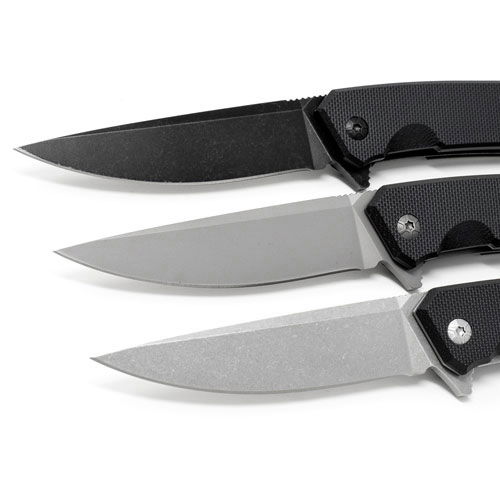 The React folding knife comes in three different blade finishes. Powder coated black, TI coated, and stone washed (shown above top to bottom).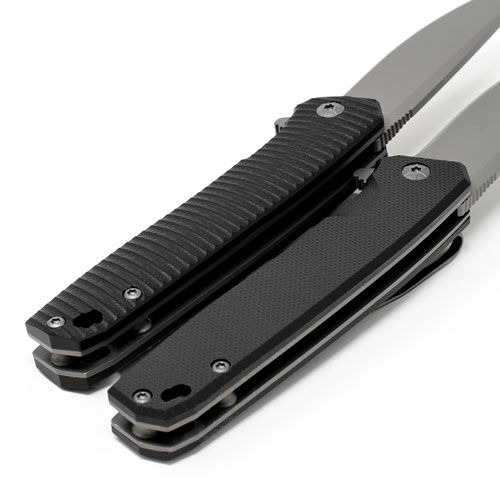 There are two different handle styles: grooved and plain. Each style also comes in three different colors: black, blue, and tan. The grooved handle is high-grip and great for when you are wearing gloves.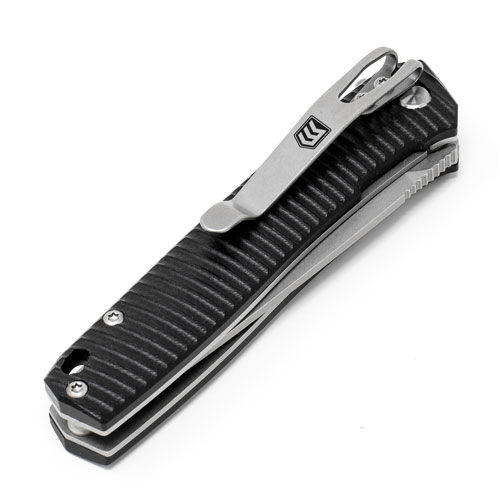 A stainless steel pocket clip will match the blade finish and comes engraved with the 3V Gear shield icon.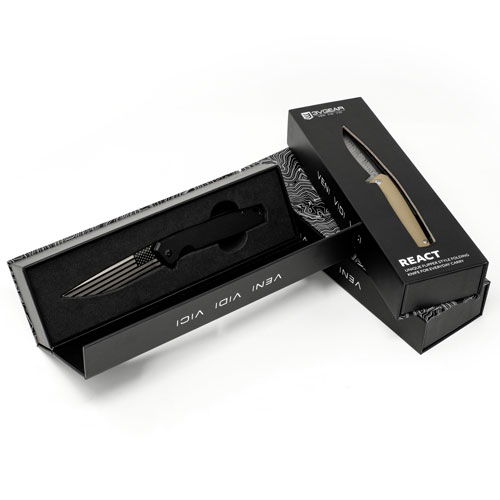 Every knife comes in a custom knife box with a magnetic closure. There is a die-cut opening on the lid to show off your new knife. The back of the box is adorned with a topographical map of the Wasatch Mountains where we are from.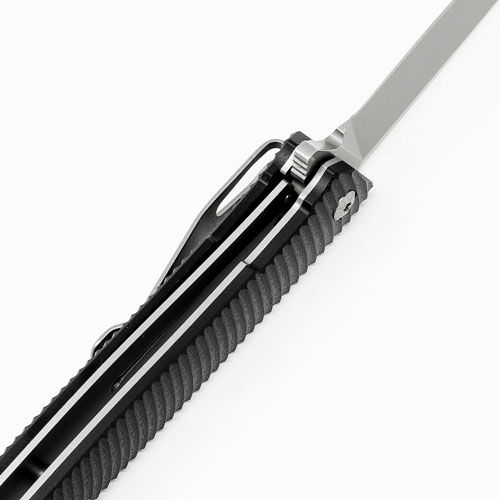 The React features a stainless steel liner lock that is built into the frame of the knife. Not only is it easy to use, it looks fantastic and matches the blade style that you choose. To use it, simply push the liner lock towards the frame and fold the blade back.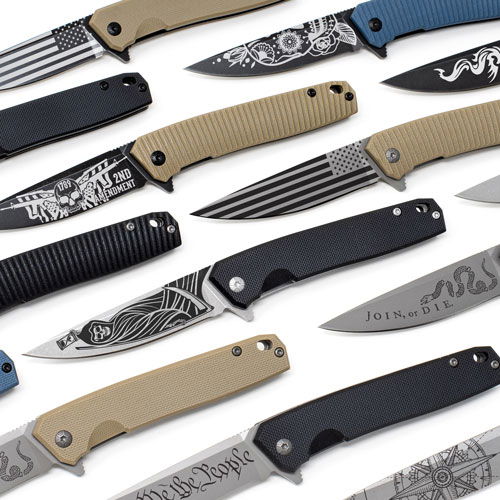 With different blade types and colors, different handles and colors, and tons of different designs, you can customize the knife to your exact standards and style.
PRECISION CRAFTSMANSHIP
Unique and Personal Custom Designs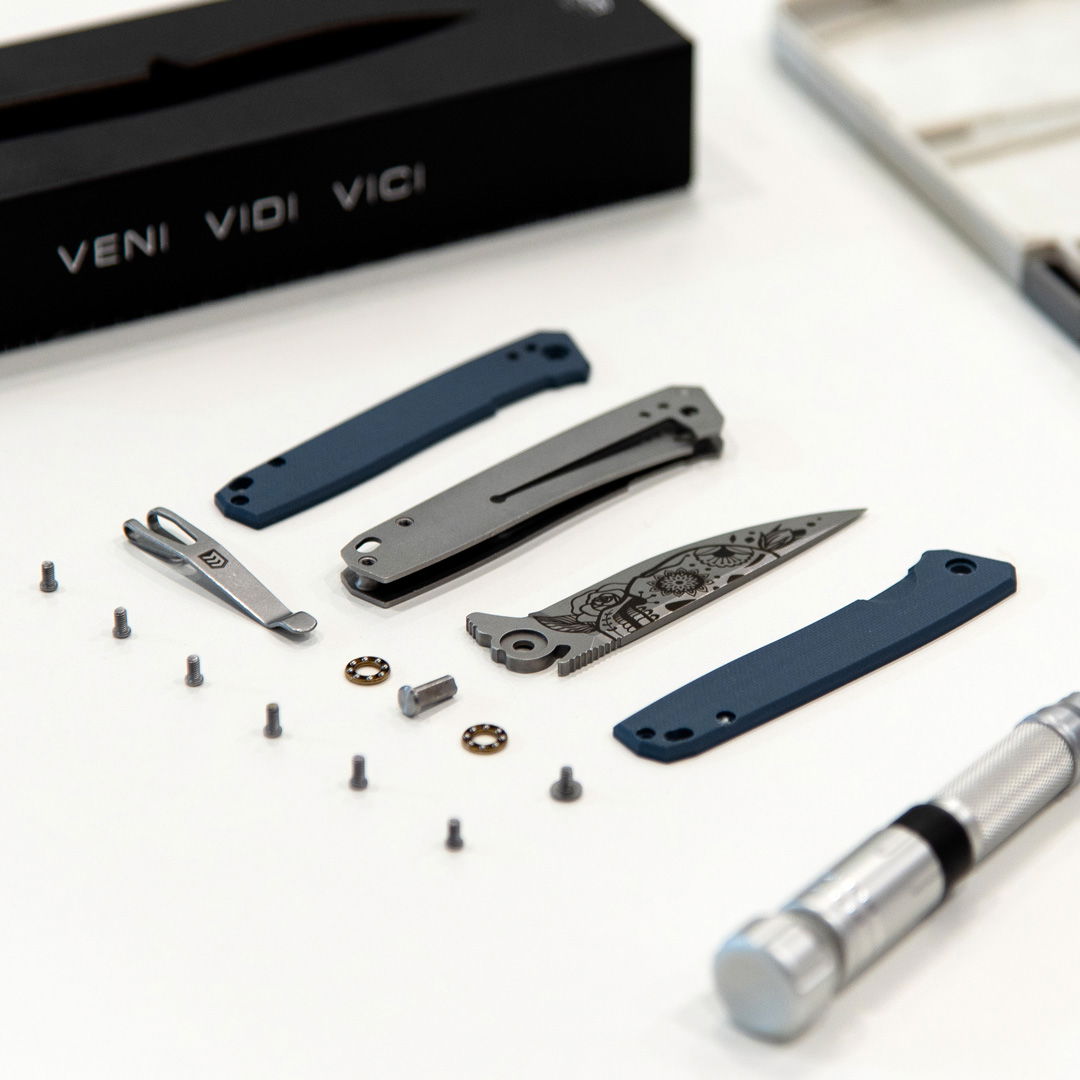 How can I not REACT!!!!!
great little EDC knife. super light and compact. razor sharp lightning edge with a real sticky point. very fluid action with a solid lock. comfortable grip that fits very nicely in my hand. I love the all the etching and color options.....great knives. have not purchased an item yet from these guys I do not love. quality gear with solid craftsmanship
Awesome knife!
Love this knife. The design is awesome and has a good grip on it. Opens and closes easily. Only thing I would change is having a smooth side on the clip side if you get the one with the grip handle. Sometimes it's hard to take out my pocket. Other than that it is a great knife and would definitely recommend getting this. I'd probably buy another one with a different design
Super cool flipper
Really like my new 3V knife - the ability to customize it made for a lot of options (and I spent waaaaay too much time trying to figure out my configuration). The knife itself comes in a very nice presentation box. Flipper action feels slow but seems to be getting better as the knife is used more. The blade was not sharpened on receipt but that was easily remedied. Highly recommended.
I liked the first one so much I bought four more as gifts
This is light and fast everyday carry knife that looks fantastic. After trying out the first one I did some early Christmas shopping and bought four more.