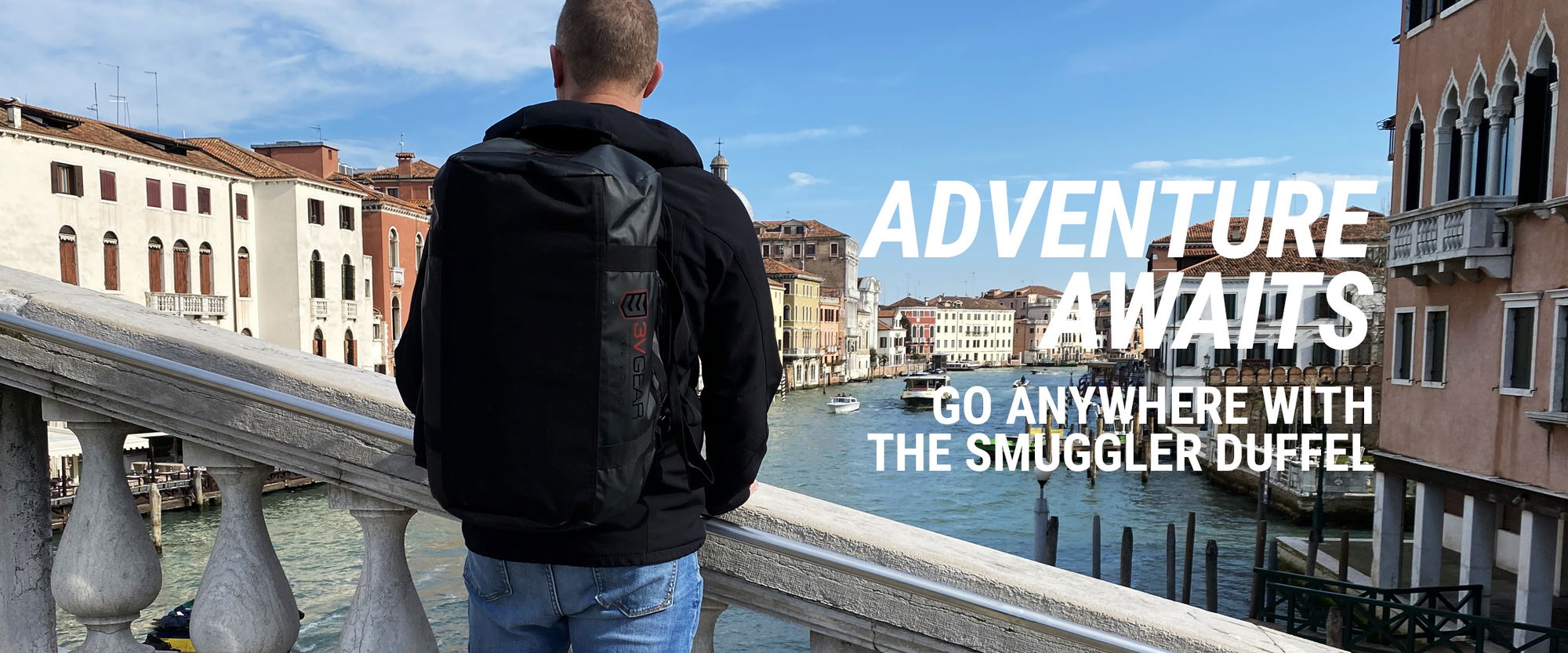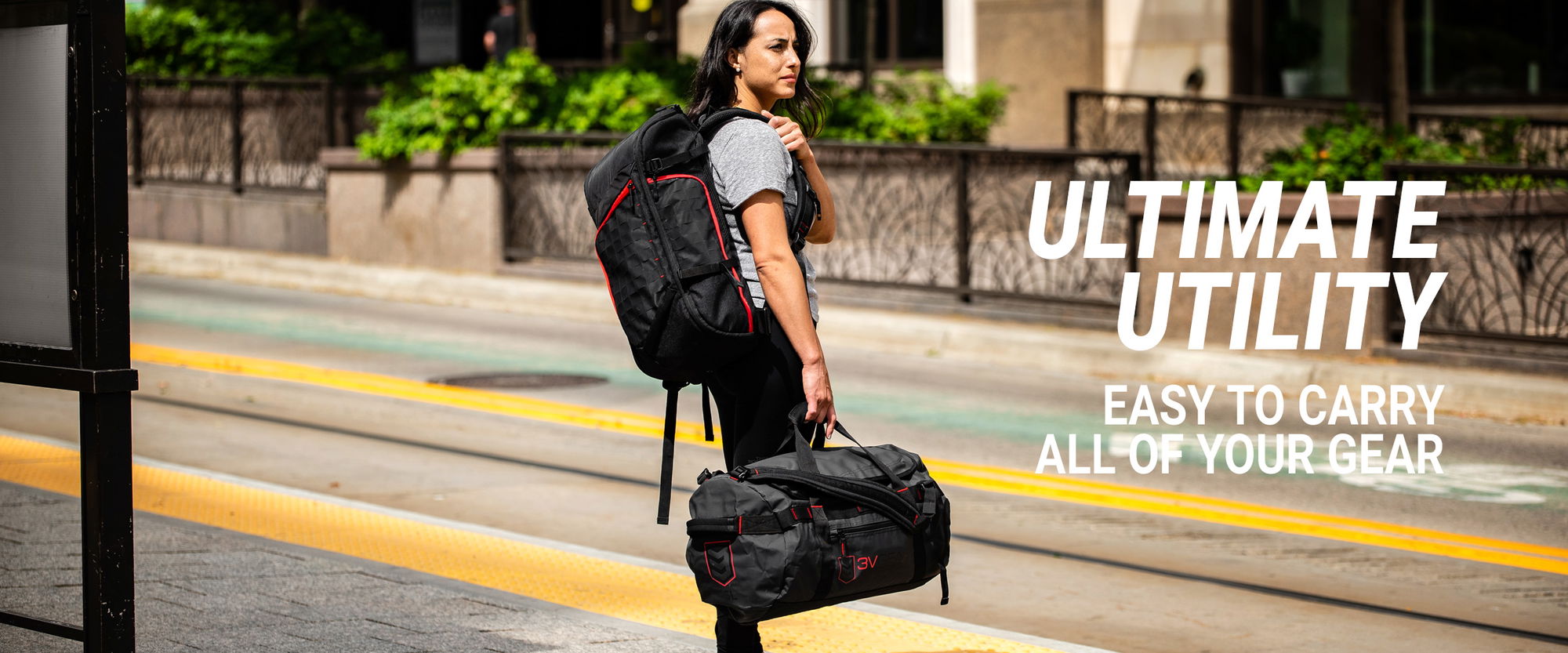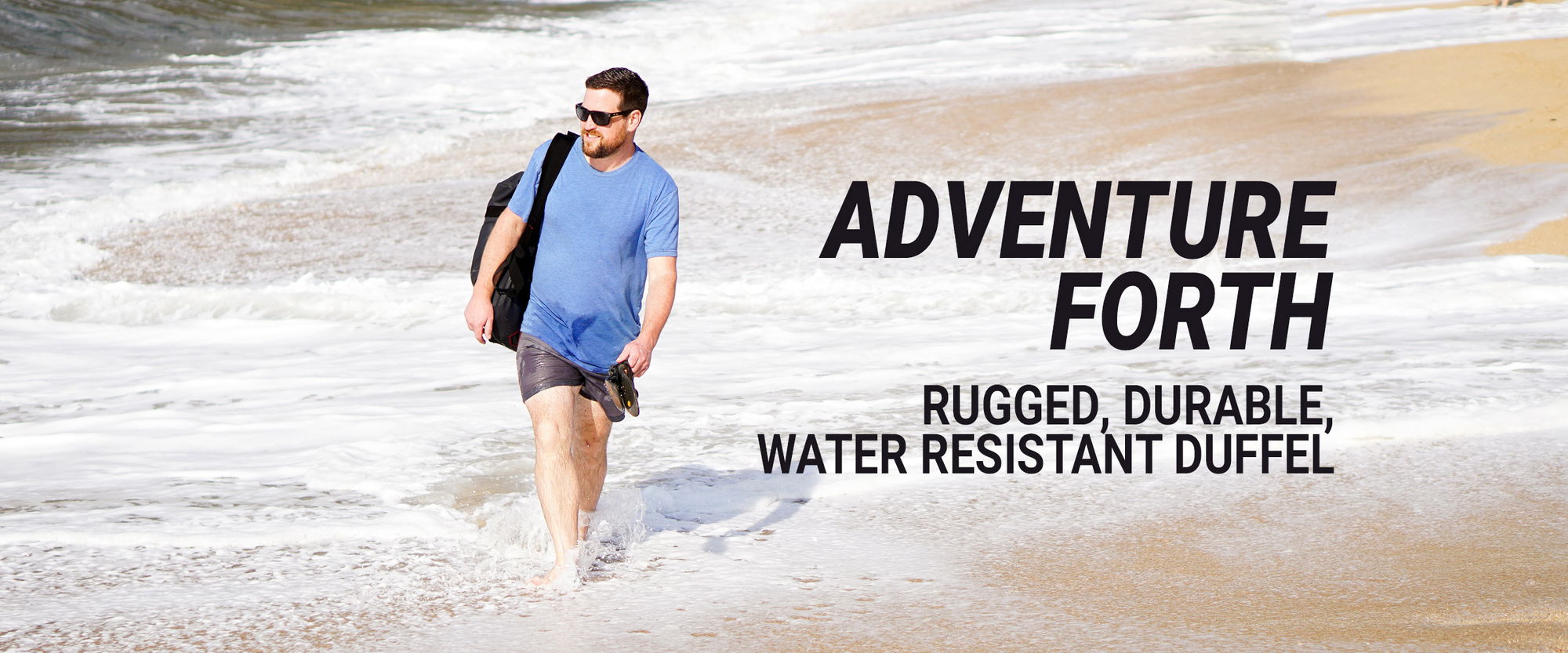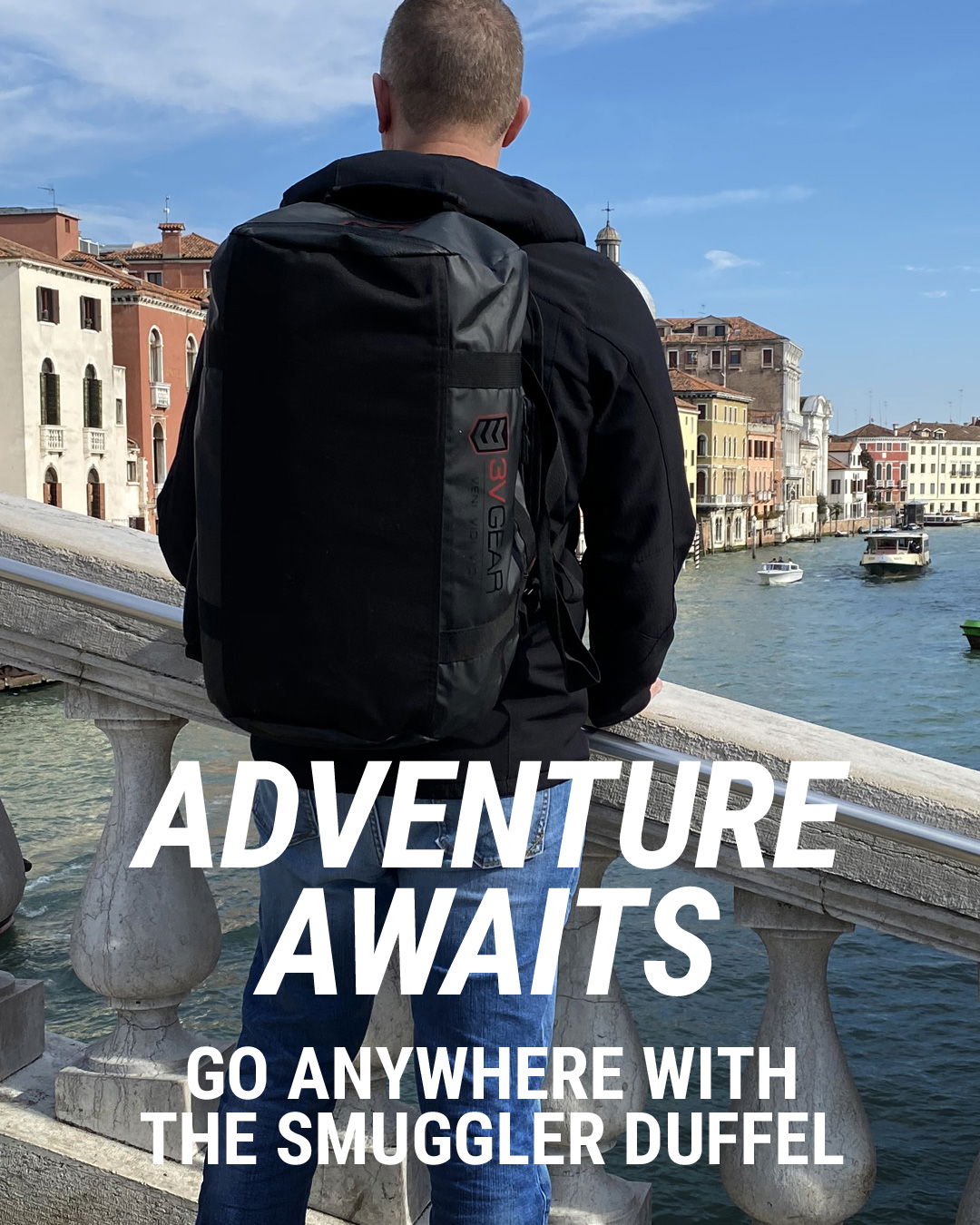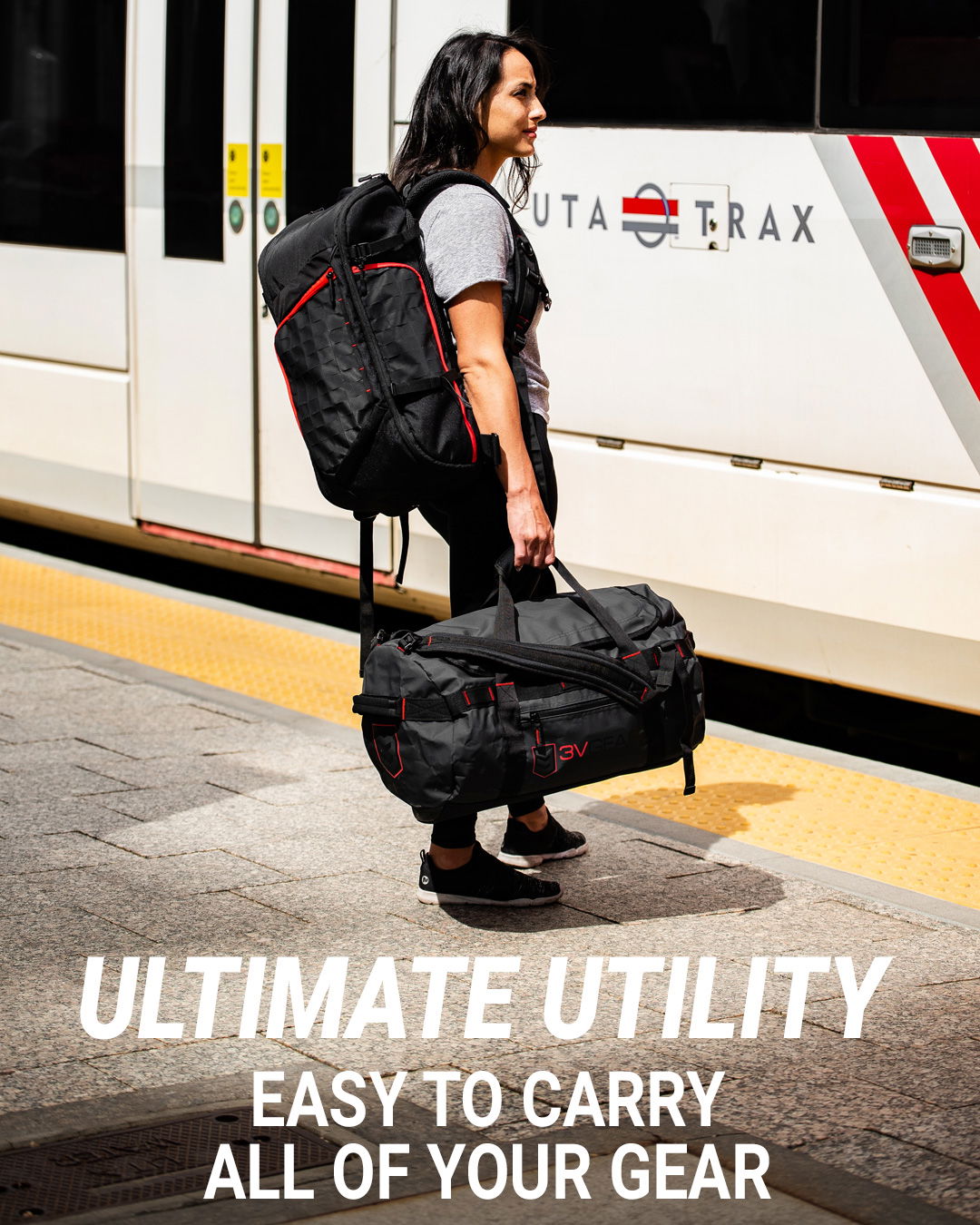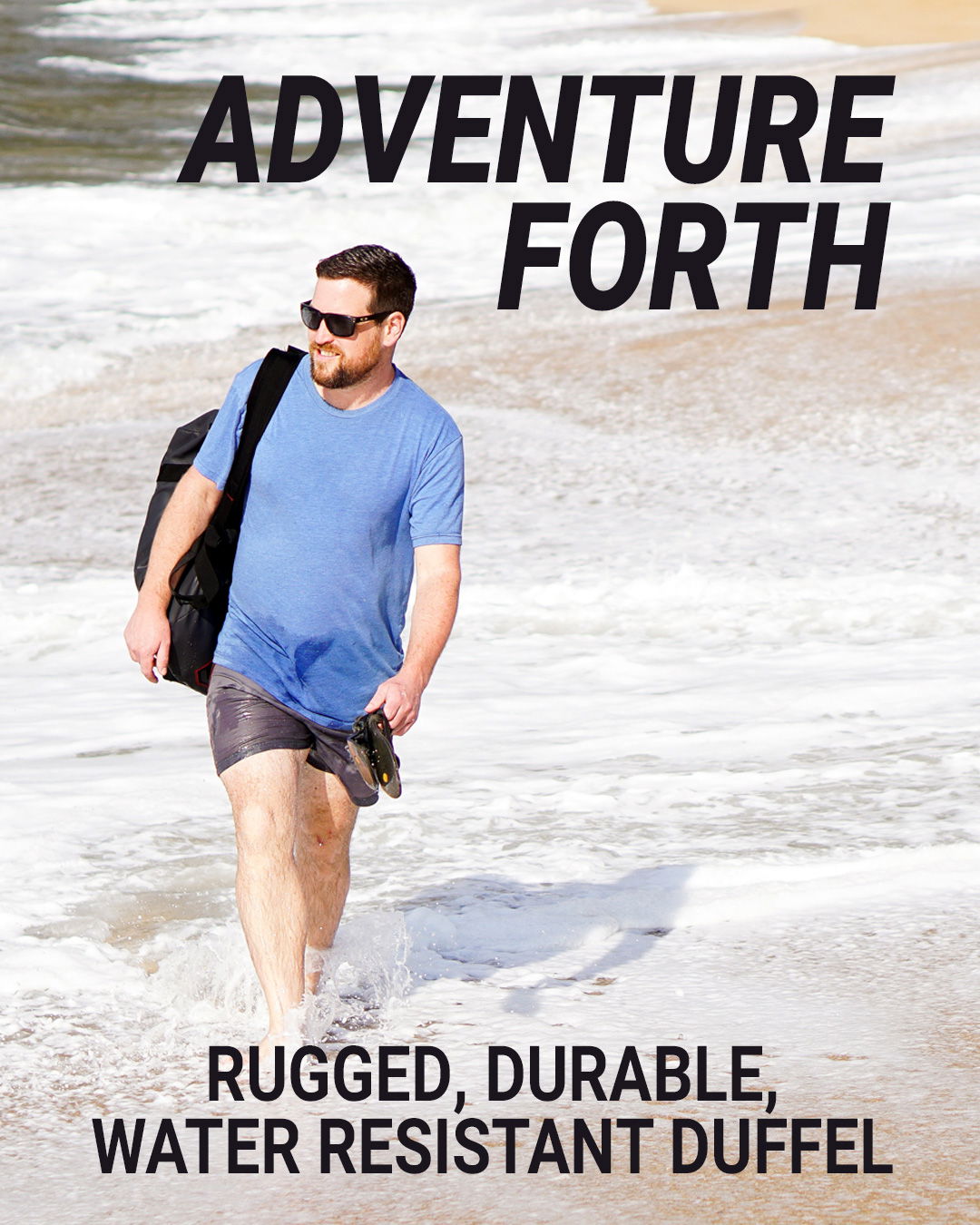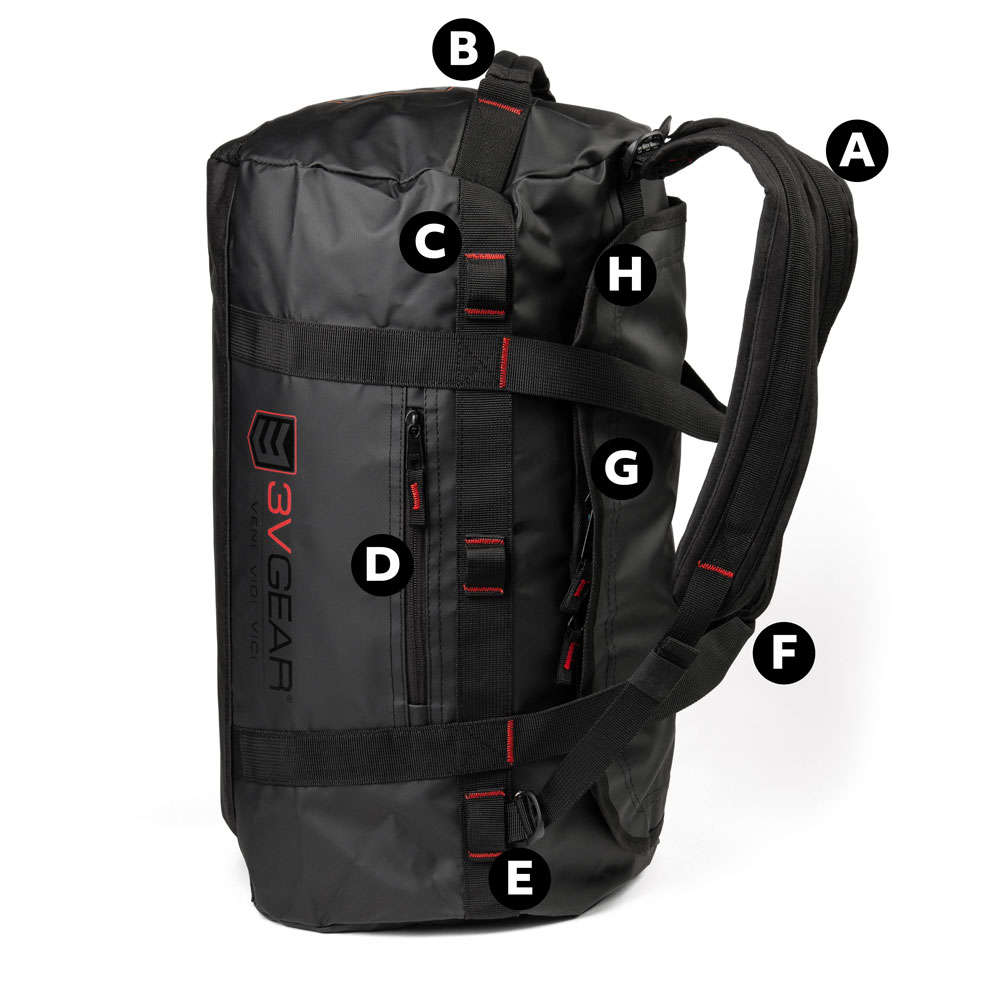 Smuggler Duffel Bag Features
A - Shoulder straps for backpack carry.
B - Padded grab handles.
C - Daisy chain lashing points.
D - Easy access side pocket.
E - Removable shoulder straps.
F - Padded straps for side carry.
G - Dual zippers provide a large opening into the duffel.
H - Lip provides water and dust protection.


ADDITIONAL FEATURES & SPECS
45L dimensions: 21"w x 13"h x 13"d
60L dimensions: 24"w x 14"h x 14"d
80L dimensions: 27"w x 16"h x 16"d
Made from waterproof PVC tarpaulin
Reinforced 600D polyester base
Interior mesh pocket
45L duffel is TSA compliant as a carry-on bag
Weight: 45L, 2.5 lbs.; 60L, 3.1 lbs.; 80L, 3.75 lbs.
Limited Lifetime Warranty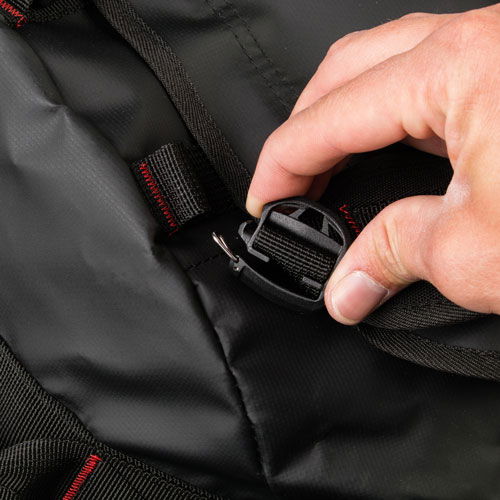 Removable Shoulder Straps
Quickly remove shoulder straps with unique spring loaded clips.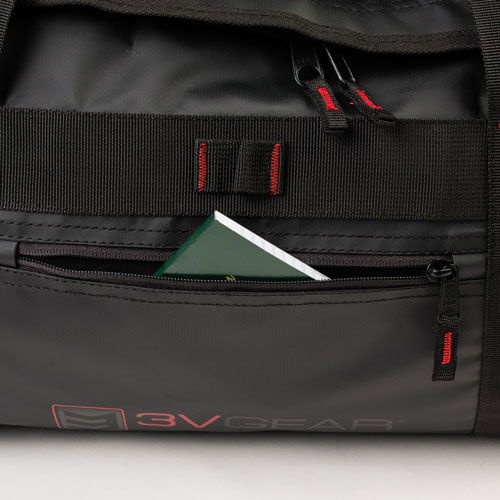 Zippered side stash pocket makes it easy to hide away small items.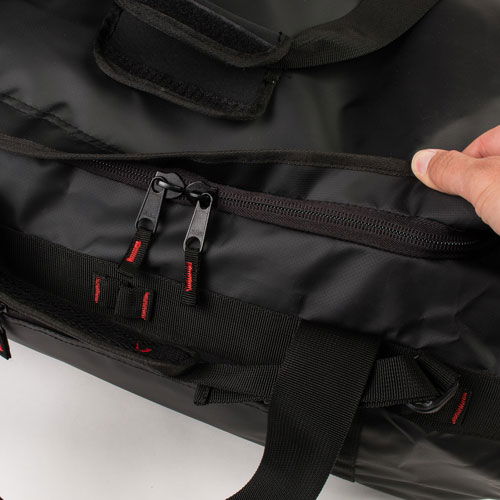 Weather guard keeps the elements off your gear. Made of waterproof PVC fabric.
3V Gear Smuggler Duffel Bag Reviews
not thrilled
brought it on a trip put it in a carrier on top of the car and my cloths inside still got wet
Hi Ron! We're so sorry to hear about that problem! Definitely not what you want to deal with on a trip. Our duffels are made from waterproof material but because of the zippers, this won't make the bag completely waterproof but water resistant. Generally your clothes should still be just fine but if there is any kind of excessive rain or snow, there is potential of leakage through those zippers out in the weather. Or if there are any indentations in the bag near the zippers where water could pool. Again, we're so sorry about that issue you experienced. We do offer completely waterproof bags which are our Nautilus Dry Bags and will guarantee dry essentials inside no matter what. Let us know if there's anything else we can do to help and contact us at:
support@3vgear.com
Smuggler Bag
Another awesome bag added to my collection! I have a bunch of their bags for all different purposes. The price for the quality is unbeatable. I use the 45L bag as my surf bag. It's perfect. It fits all my gear and I don't have to worry about my wet wetsuit soaking me as I hike out of surf spots. I would highly recommend this bag for any activity. And all their bags for any thing you need a bag for!
Well-built, durable, and spacious duffel bag
I already had the 60-liter bag, so I knew this line of bags was very good. So I had to get the 85-liter, which is absolutely enormous. These bags are made from a very stout material and they feel like they will stand up to heavy use for a long time. For such high-quality bags, the prices are remarkably low, as with most of 3V Gear. No complaints with any of the 3V gear that I've purchased.
85L Is great
Nice quality and very versatile.
Smuggler Adventure Duffel Bag