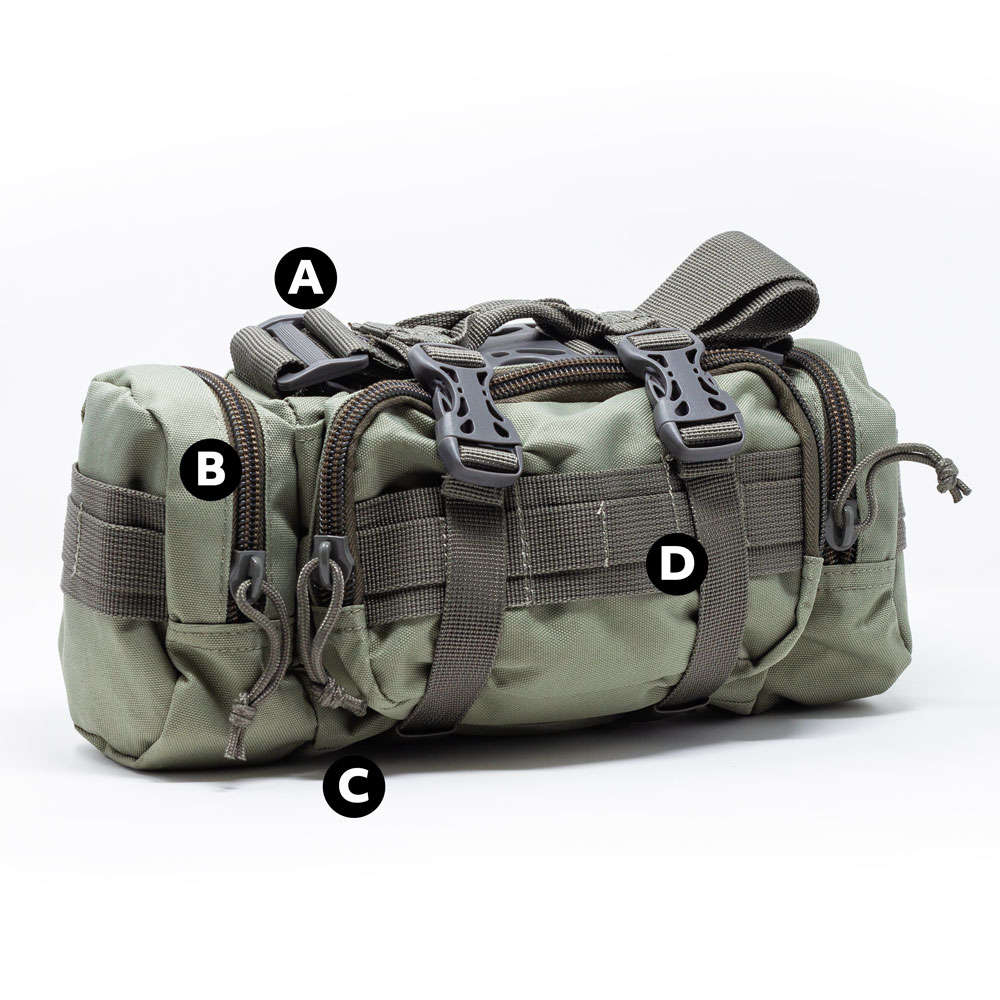 Rapid Deployment Pack Features
A - Removable shoulder and waist strap.
B - Multiple pockets for optimal organization.
C - Made from strong, water-resistant 600D.
D - Multiple lashing points.
ADDITIONAL FEATURES & SPECS
14"w x 6.5"h x 6"d
7 liters
Limited Lifetime Warranty
Weight: 1.15 lbs
Shoulder strap: 48" long x 2" wide
Available in: Black, Coyote Tan, and Olive Drab
Imported
Become an Ambassador
We're on the lookout for influential adventurers to bring our brand to the masses. If you're over 18 and have a cool story, apply through our contact page below.
Great little and versatile bag.....
This is a small bag....but flexible for so many things. You can use as a small duffel bag or put in on your belt....yes put on a belt, hook to a pack with molle attachments or snaps. I already figured that it can hold a handgun and several boxes of ammo for a quick range trip. Very happy with this pack.
Good but not great
Good but not great. Does not carry as much as I thought they should. Pockets are not that large, but will make it work. Also for as small as it is has a lot of weight
Great "Grab and Go" Bag
The Rapid Deployment Pack is just the right size for the bare bones essentials
Sturdy bag
Found it to be a well constructed bag with enough storage for what I needed.
Great little bag
The bag is a little smaller then it appears in the photos however it's definitely a great bag made with a heavy duty material and heavy duty zippers. It should last for years and best of all it's a great price. I highly recommend it.