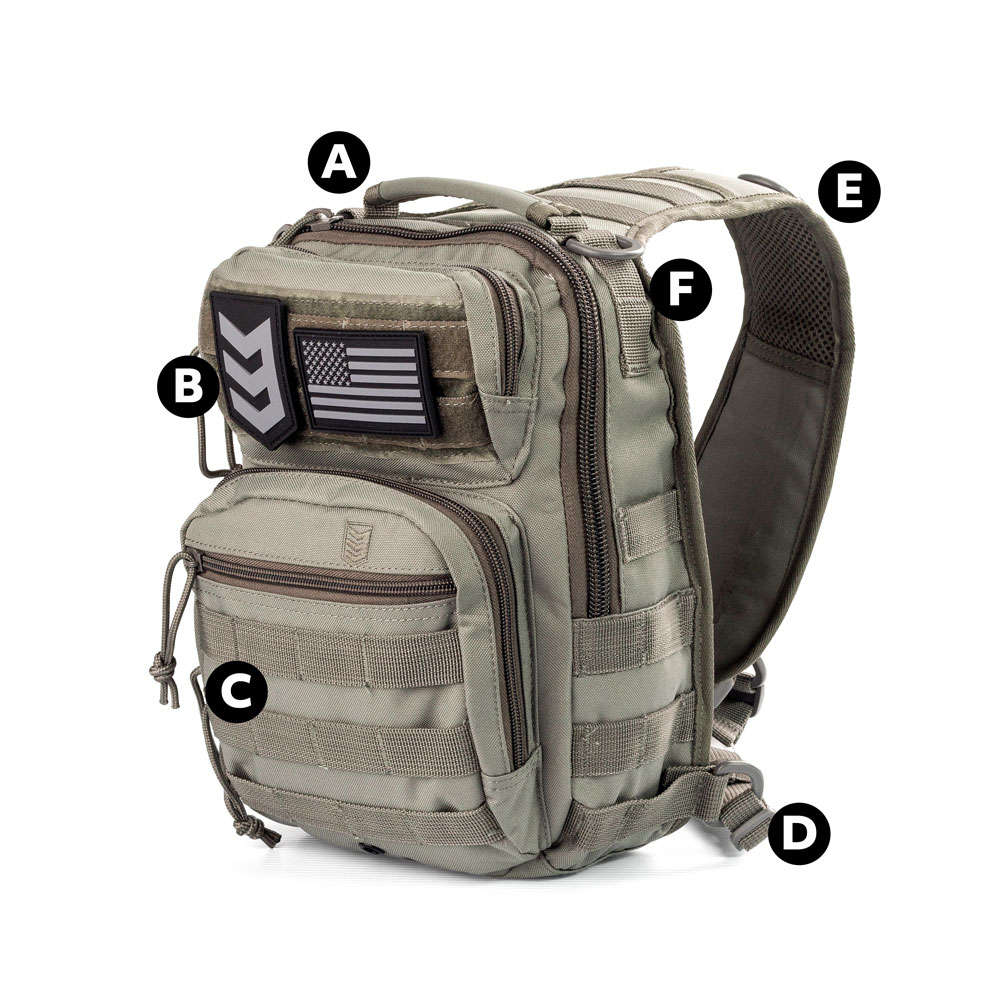 Posse EDC Sling Pack Features
A - Padded grab handle.
B - Patches included.
C - MOLLE compatible.
D - Stabilizer strap keeps the sling pack from sliding.
E - Heavy-duty padded shoulder strap can be worn over either shoulder.
F - Two CCW pockets.
ADDITIONAL FEATURES & SPECS
11"h x 8"w x 5"d
Padded laptop sleeve fits most 9" tablets
Admin panel to keep you organized
Concealed carry pocket
Ambidextrous shoulder strap design
7 Liters
Become an Ambassador
We're on the lookout for influential adventurers to bring our brand to the masses. If you're over 18 and have a cool story, apply through our contact page below.
Awesome
Great little back. Fits perfectly in my work locker and hold everything I need, in a neat and tidy place.
Very good Quality
Hello
I like this as a picture first , when I receive it I love it
Good quality this what I looking for , very fast delivery
Thank you
Great EDC
Love this bag and very well made!
perfect size
fits everything for EDC. I use it everyday.
Outstanding product. Gonna order more for some friends