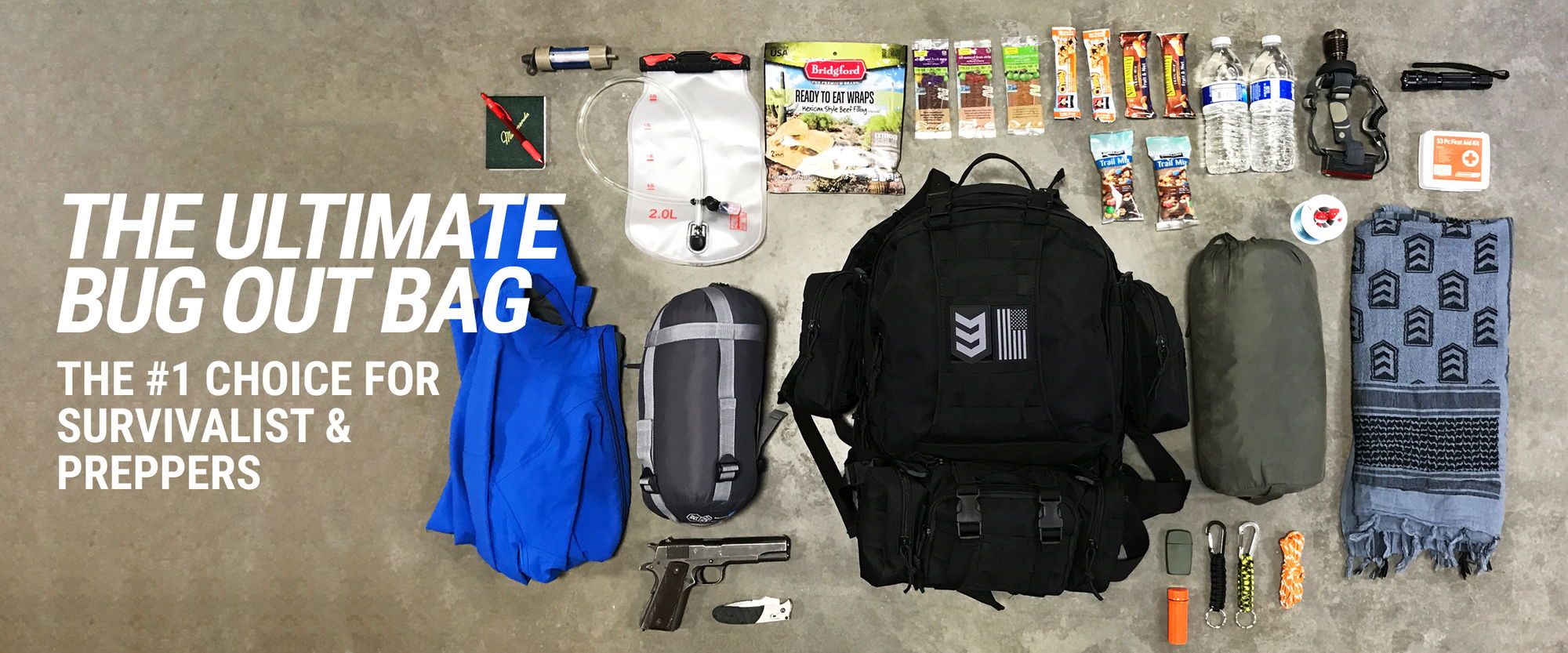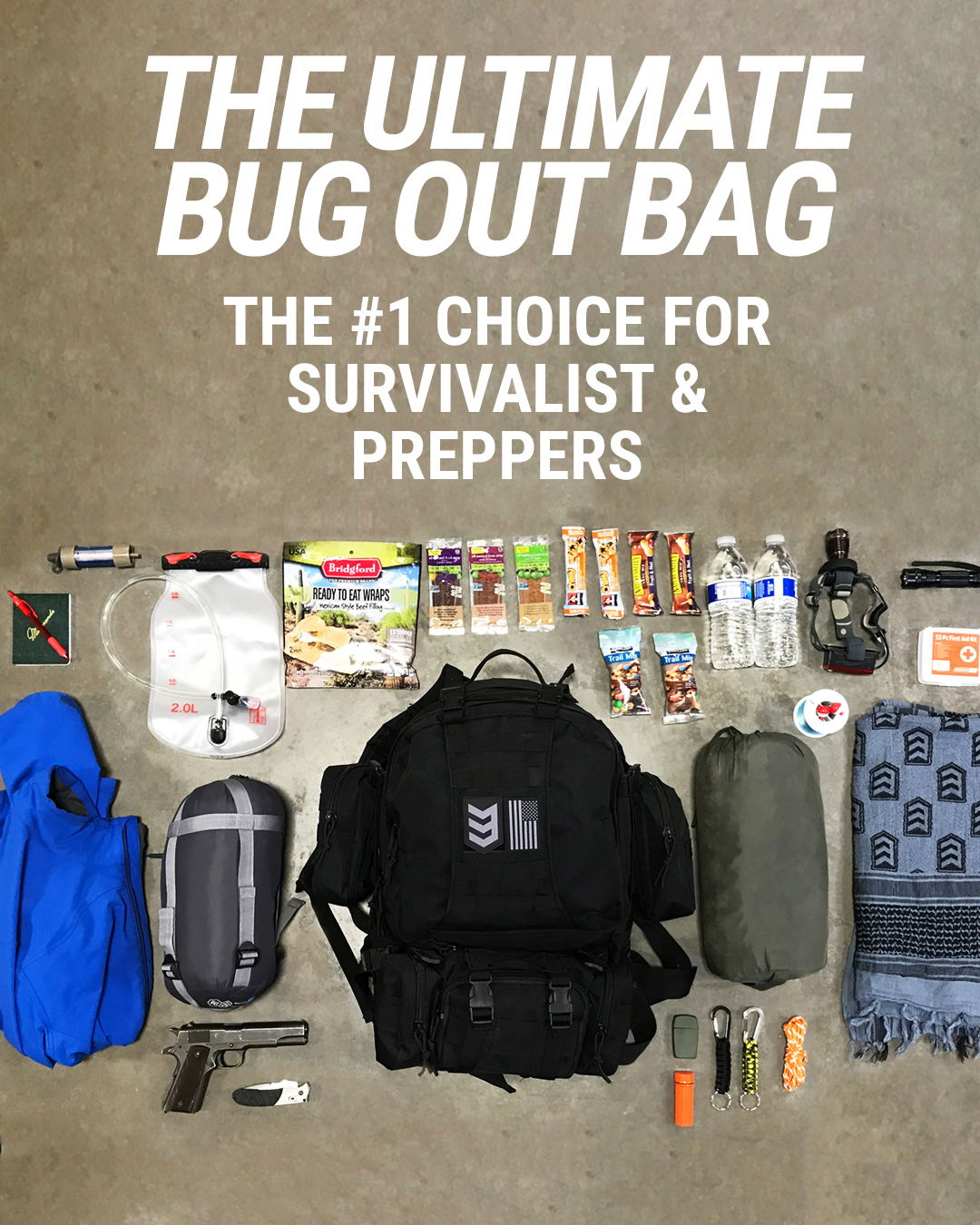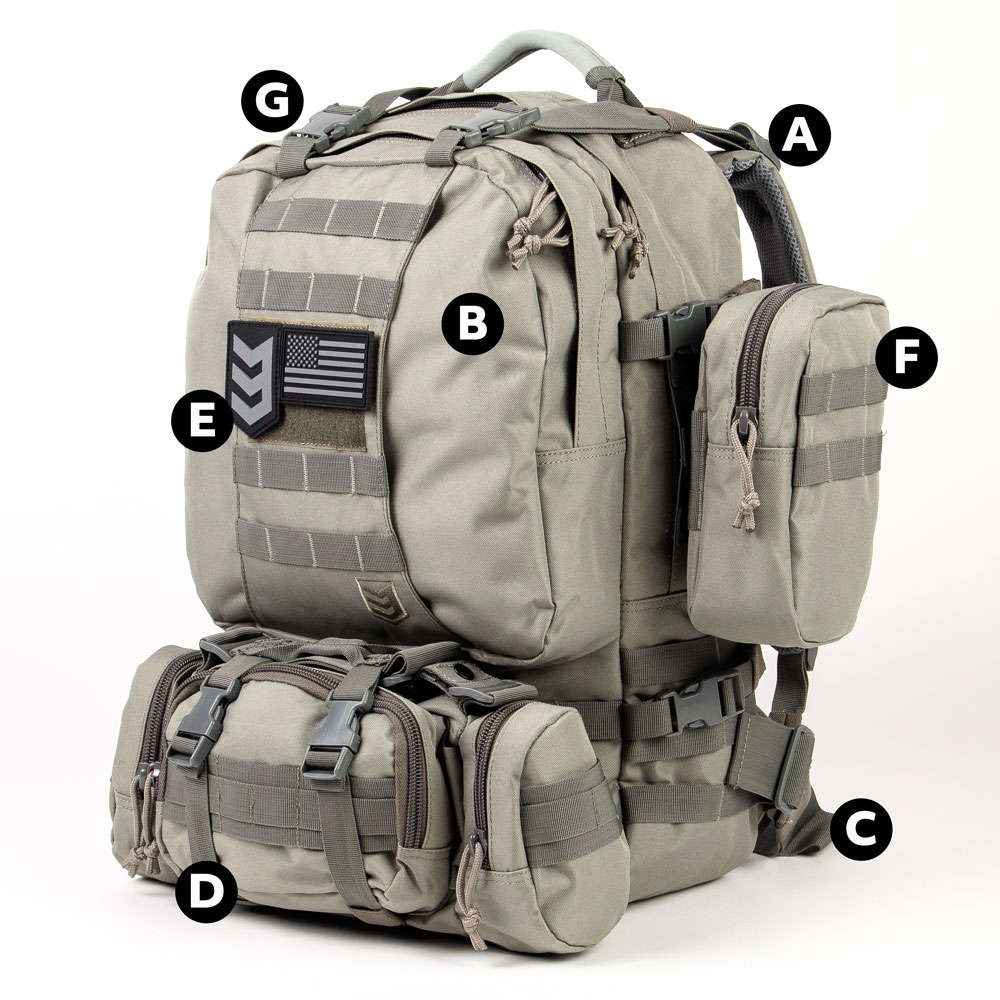 Paratus 3-Day Backpack Features
A - Heavy-duty padded shoulder straps to keep you comfortable.
B - Rugged 600D fabric repels water and is wear resistant.
C - Removable waist belt and sternum strap allow you to take the load off your shoulders.
D - Rapid Deployment Pack is removable for quick excursions.
E - Patches included.
F - 2 MOLLE accessory pouches are perfect organizing your gear.
G - Multiple adjustment points allow you to secure your gear.


ADDITIONAL FEATURES & SPECS
Dimensions 20"h x 12"w x 8.5"d
40 Liters
45 Lbs Weight Capacity
Total Weight 4.45 lbs.
Available in: Black, Coyote Tan, Foliage Grey and Olive Drab (OD)
Limited Lifetime Warranty
Imported
FEATURES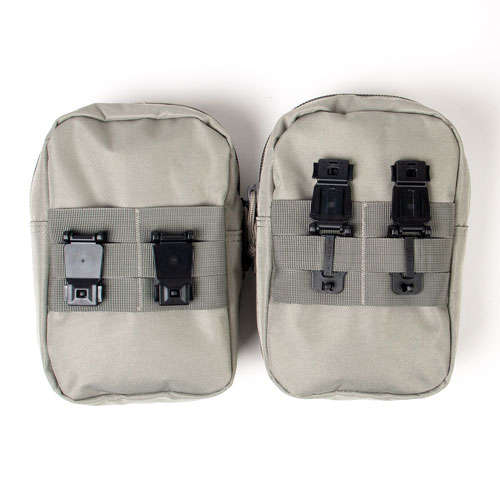 We have replaced the traditional velcro MOLLE straps with YKK Annex Clips. These clips make it incredibly easy to remove your MOLLE pouches or adjust their position on the bag.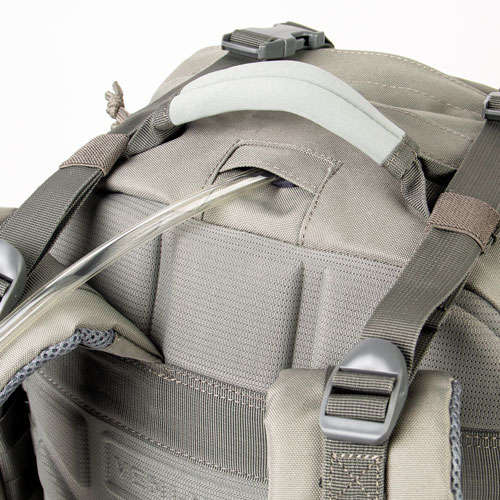 We have made the opening of the hydration port a little larger to make it easier to run the mouthpiece of your reservoir out of the bag. Plus, we added a new velcro strap to the inside of the bag to hold your reservoir upright.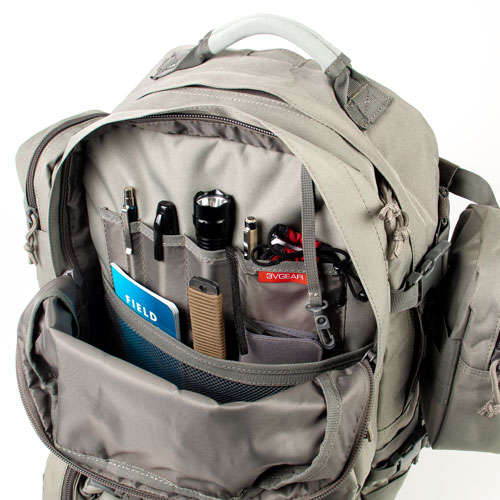 A new admin panel allows you to better organize your gear. Now you will know exactly where everything is without hunting through the large pockets.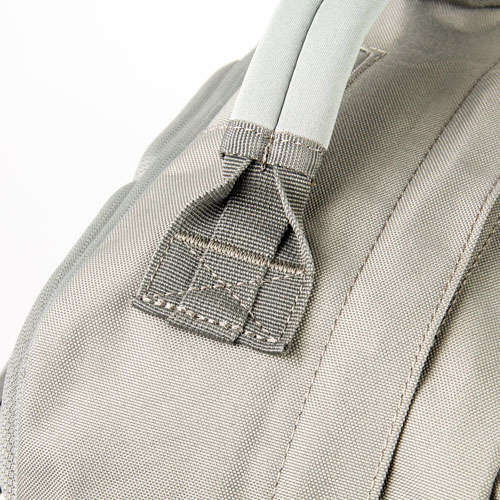 UPDATED Increased Strength
We have added an additional piece of 2" nylon webbing to increase the strength of the grab handle. We have also added box stitching and bar tacking to ensure the handle is incredibly robust.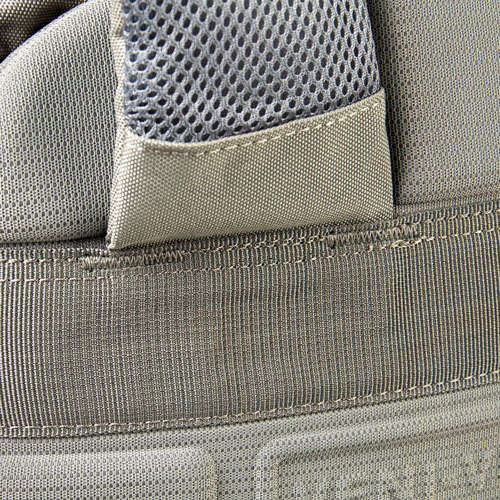 UPDATED Robust Shoulder Strap
We have added more material to our shoulder straps and added heavy duty bar tack stitching to make sure these shoulder straps hold up to any load.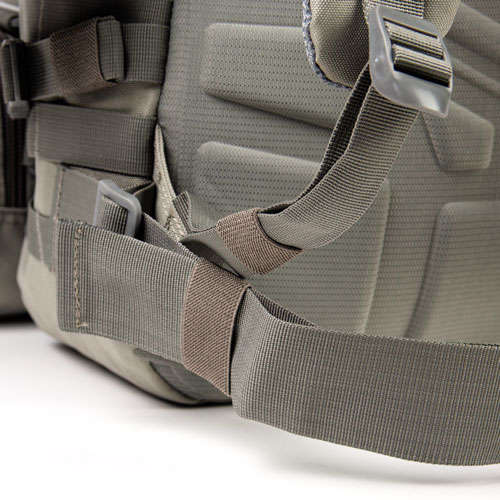 UPDATED Elastic Strap Keepers
There is nothing worse than having your straps dangling all over the place. No more! With the updated Paratus, all nylon straps have elastic webbing to help manage the excess straps.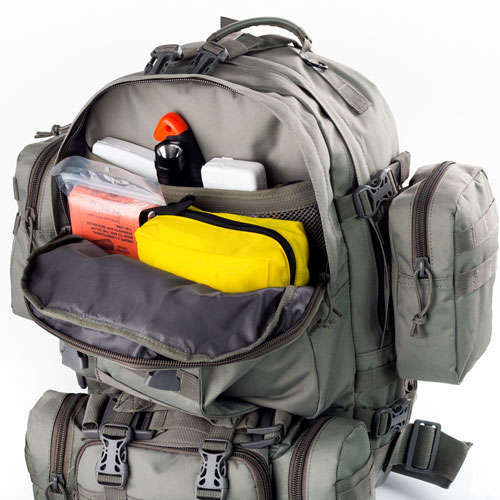 With numerous pockets and sleeves, there is plenty of room to organize your gear.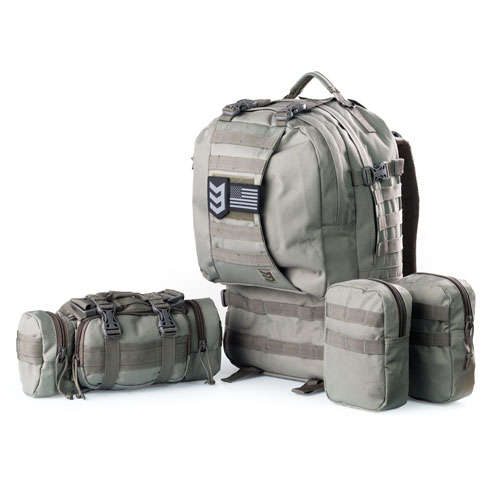 Using a MOLLE system, the accessory pouches can be removed and additional pouches added.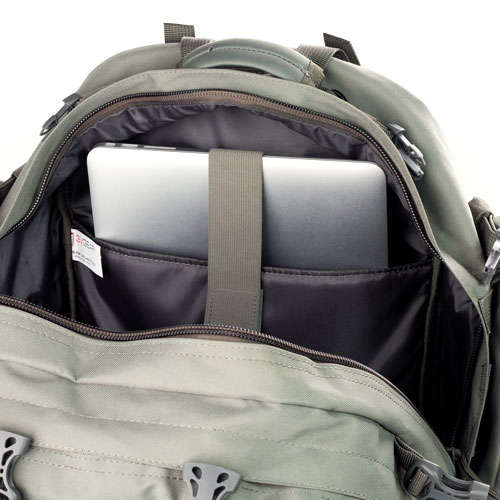 A padded laptop sleeve fits most 15" laptops and tablets. Also, doubles as hydration reservoir pocket.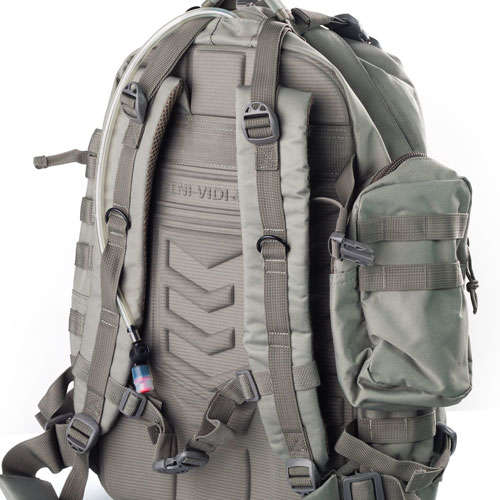 The Paratus comes with an EVA molded back panel which allows for additional airflow and keeps you cool.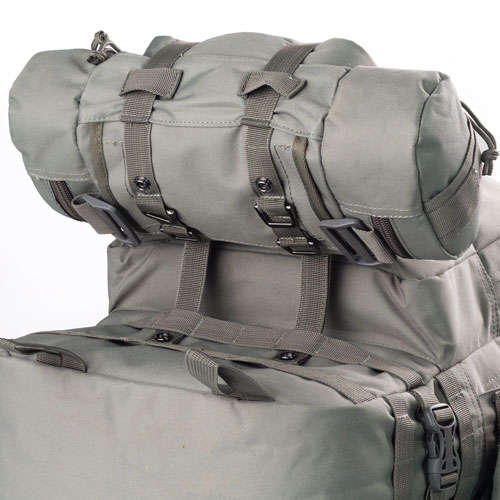 The multiple MOLLE attachment points let you customize the backpack to suit your needs.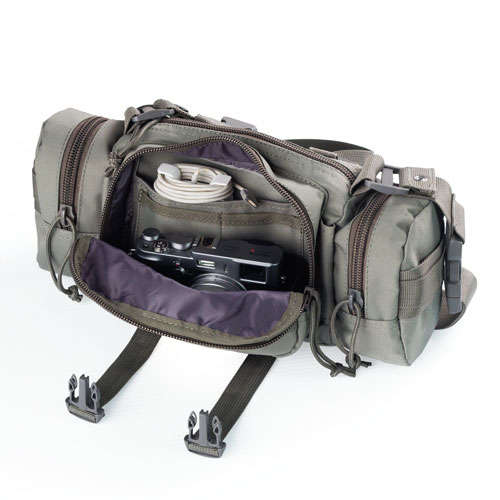 The Paratus includes the Rapid Deployment Pack. This small pouch is perfect for when you need to leave the main pack and only carry the essentials.
3V Gear Paratus 3-Day Backpack Reviews
Great everyday bag!
Got this to replace my (much) smaller day bag. It could definitely be packed right to serve as a genuine 3-day pack. For me, it's great for a full change of uniform with boots and a towel, 2-4 meal containers, and the mini-pack on the bottom is perfect for the hygiene kit. My only gripes so far are the material is so thick it makes zipping up the two main compartments a bit cumbersome sometimes, and the Velcro patch should either be either at the top or bottom of the webbing. Having it in the middle restricts what size items you can attach to it.
Other than that, I can't wait to actually use it for a hiking trip.
3V Gear Paratus 3-Day Operator's Backpack
Great Bundle
Just got the 3V Gear Paratus bundle and so far, it's been a great investment.
After inspection, have to say, it looks durable and stern.
Great product
Everything fit perfectly!
Train jumper
I ride freight trains as a means to survive. Traveling from place to place working on the road. It's brutal and it's unforgiving. I have punished this bag relentlessly. Whether it's tossing it over barbed wire fences or pushing it through briars and thickets, trudging through thick Florida swamps and dense sub/tropical woodlands this pack has delivered. I would recommend this mother f***er to anyone who is serious about gear and trying to save. I'm a homeless vet so keeping my budget in check is always key. 3v has something special here.
Paratus 3-day operator pack
Very high quality, lots of room and extremely rugged
Quite the suprise!
Had no idea it would have been made sooo, good! Very well appointed, stitched and layer out! Incredible piece of work! Made to wistand just about anything you throw at it, or pack! Highly recommended! Bulletcatcher
Bugout bag
This bag is a really good, heavy duty, and built to last a lifetime. I bought it for a bugout bag to start putting supplies in such as medical supplies pens paper flashlights ect., I ran out of room real quick. So here are the cons in my opinion the bag is only 40L, the main compartment zipper dose not unzip all the way down on both sides. The main compartment could be at least 20L bigger and unzip all the way down on both sides that way we the customers can have access to all of the Storage space in the bottom of the bag in the main compartment. Now the pro's it's heavy duty, lots of Molly webbing, built to last a lifetime, has Excellent strapping System for support while packing it. Would have given a 5 star but needs to be bigger in the main compartment and it needs to unzip all the way down on both sides of the main compartment.
Jeremiah Allen
Best computer backpack ever.
I've been packing my computer and gear in backpacks for over 20 years. None have even came close to this backpack.