EXCELLENT BAG ⭐⭐⭐⭐⭐
"This is an excellent bag for EDC and for a bushcraft day pack. There is a variety of pocket layouts to customize your load out and with all of the exterior lashing points/MOLLE straps, you could probably push this to a minimal gear overnight bag. The strap, and the two grab handles, are well padded and comfortable and, as always with 3V Gear, the build quality is spot on. Keep up the good work guys!!"
- Ronnie Womack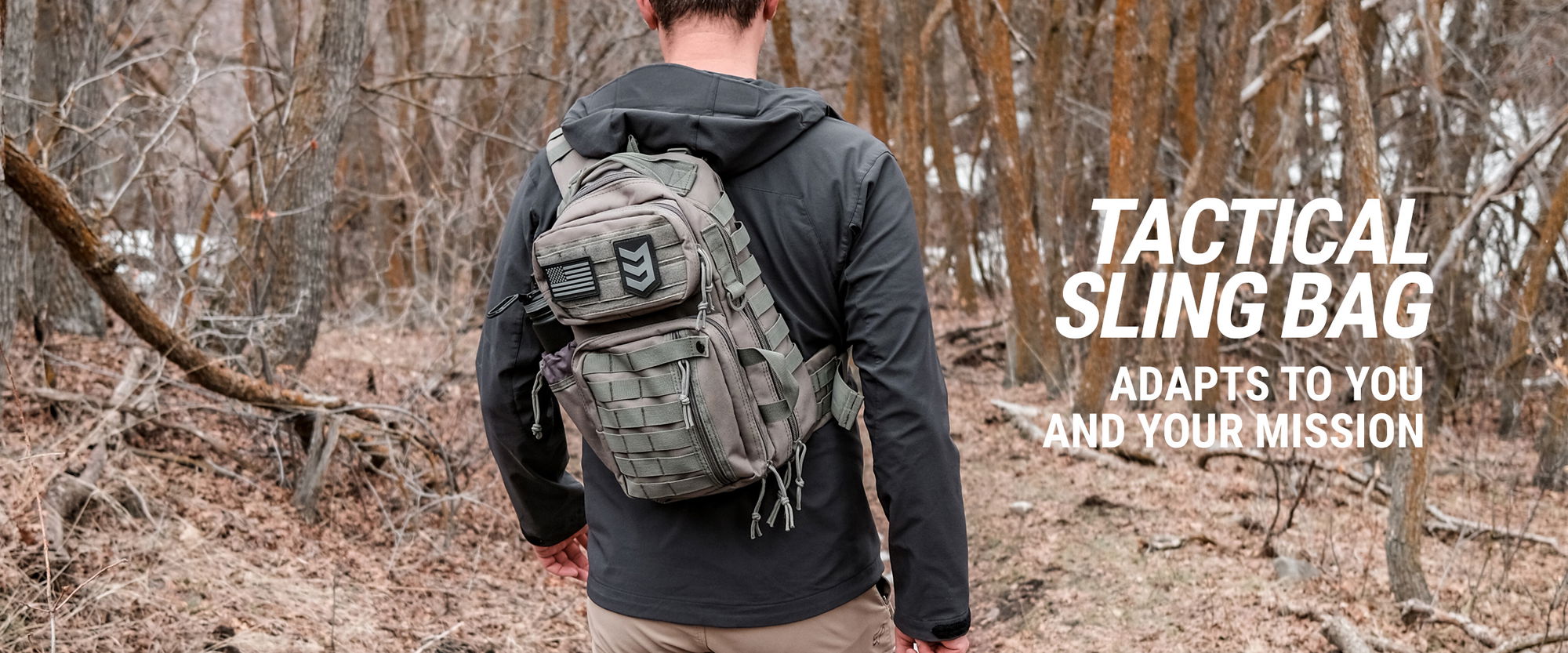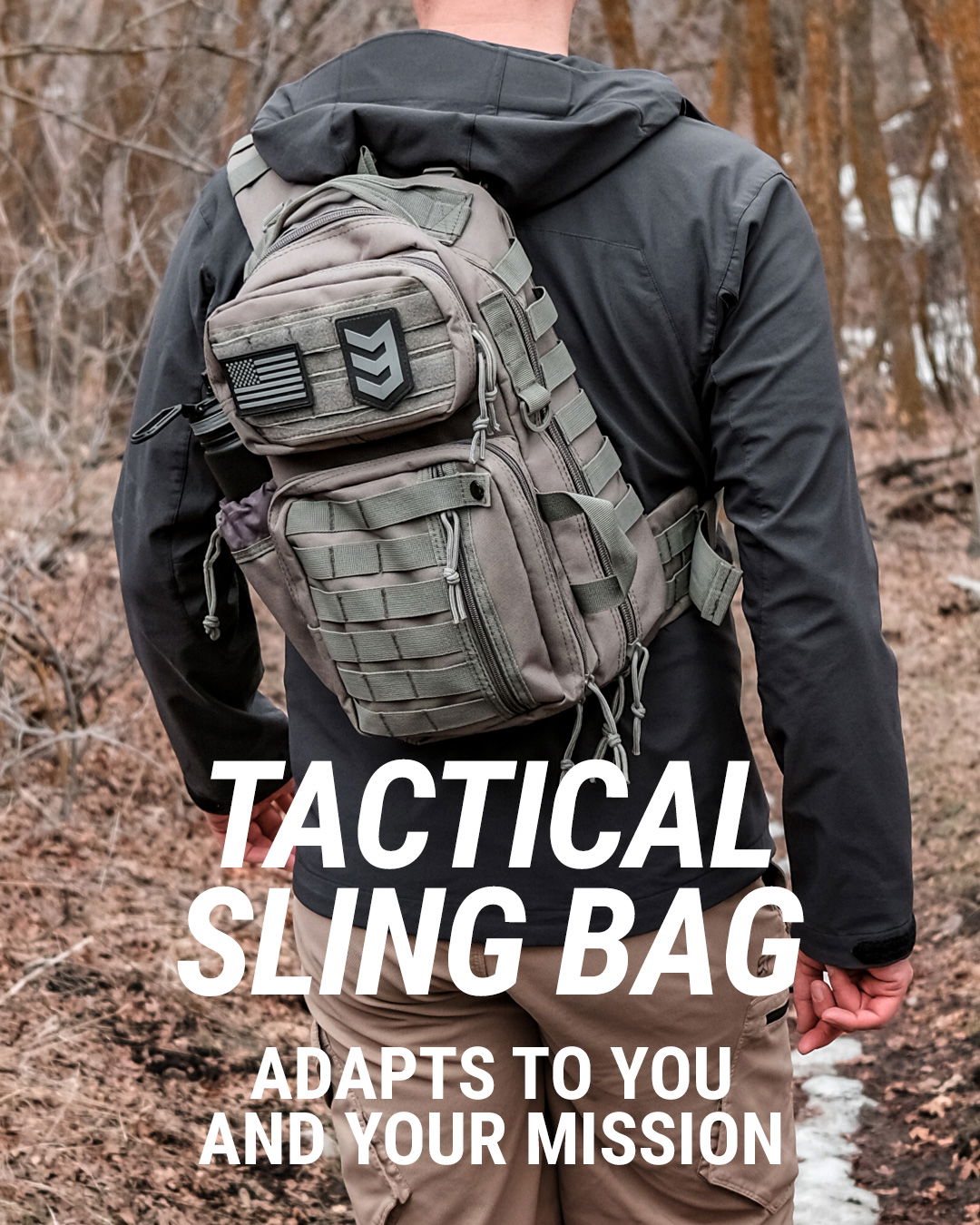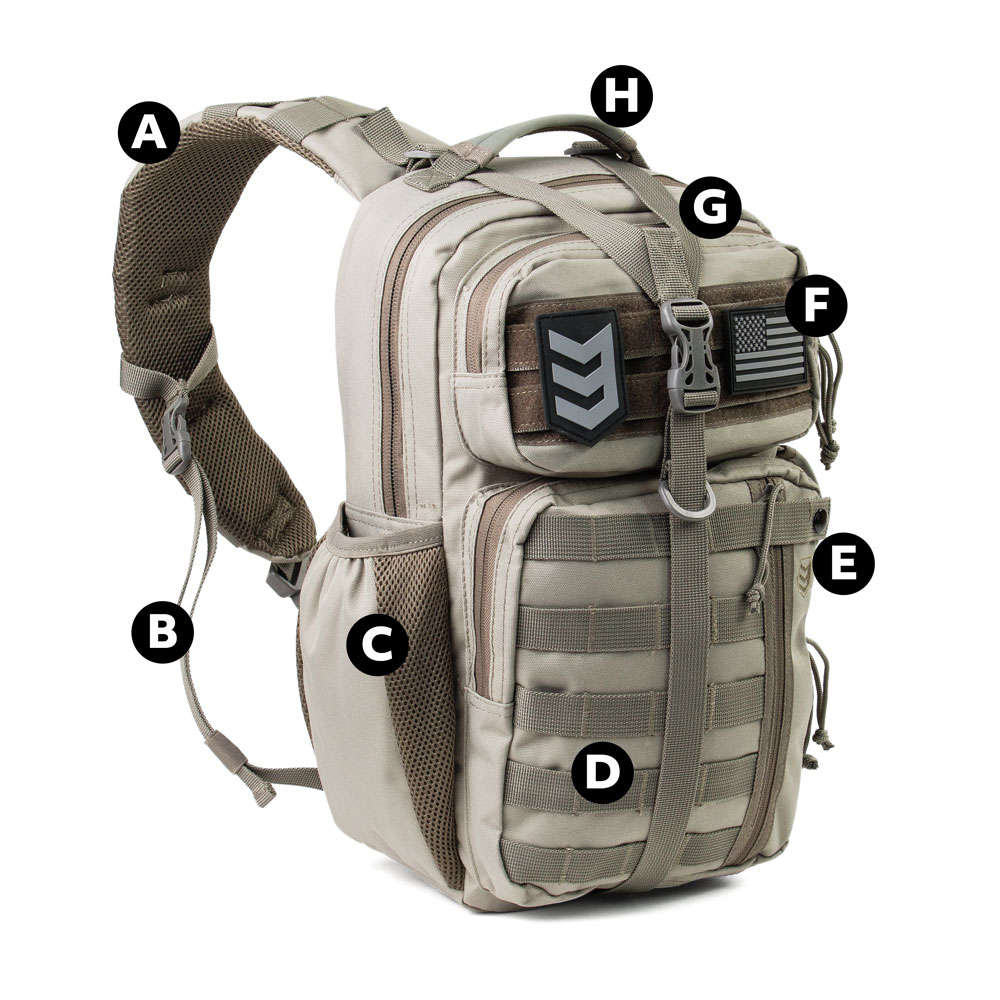 Outlaw Sling Pack Features
A - Heavy-duty padded shoulder straps to keep you comfortable.
B - Stabilizer strap keeps the sling pack from sliding.
C - Expandable water bottle pocket.
D - Fully MOLLE compatible.
E - Anti-theft design.
F - Patches included.
G - Compression strap keeps your gear secure.
H - Padded grab handle.


ADDITIONAL FEATURES & SPECS
18"h x 10.5"w x 8"d
Padded laptop sleeve fits most 13" laptops
Admin panel to keep you organized
Concealed carry pocket
Hydration compatible
24 Liters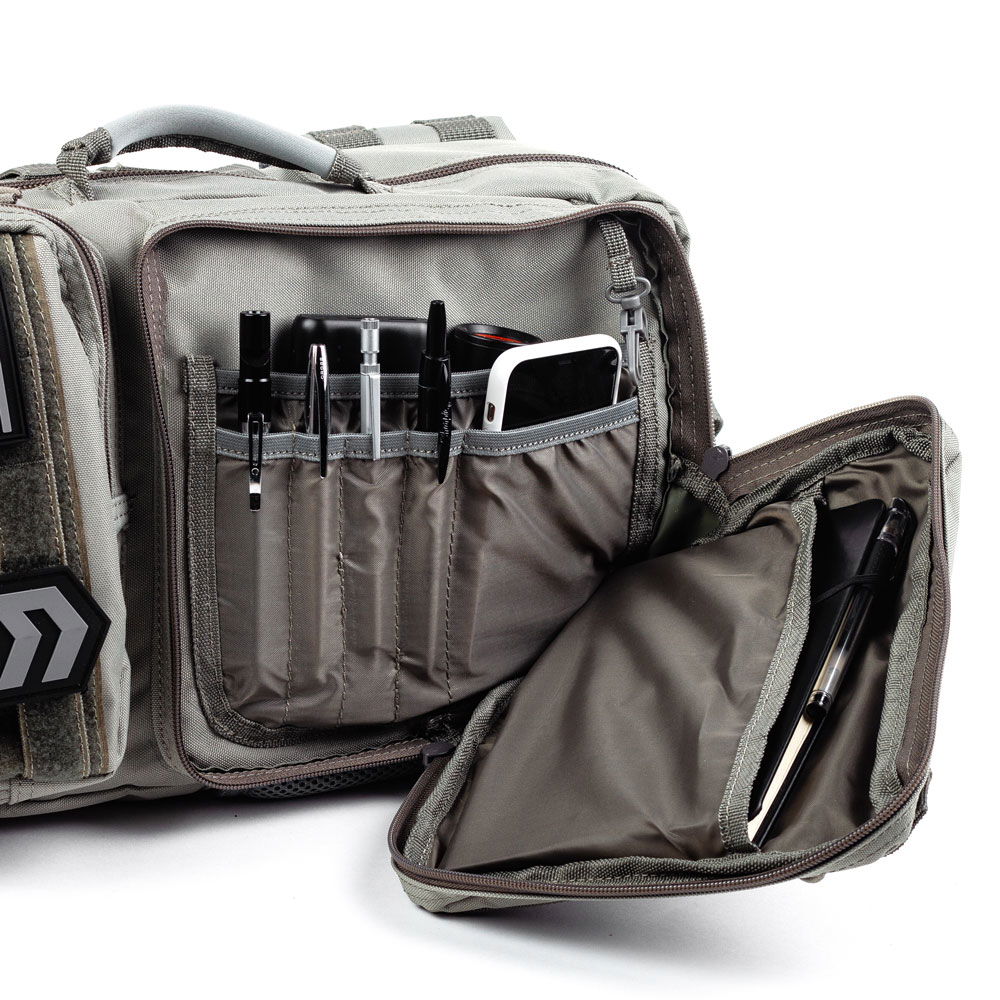 ADMIN PANEL
A well laid out admin panel has a place for everything and will keep you organized while on the go. Whether you are using the Outlaw Sling Pack as a commuter bag, a tech pack, a camera bag, or a mission response bag, you can organize it in the best way for you.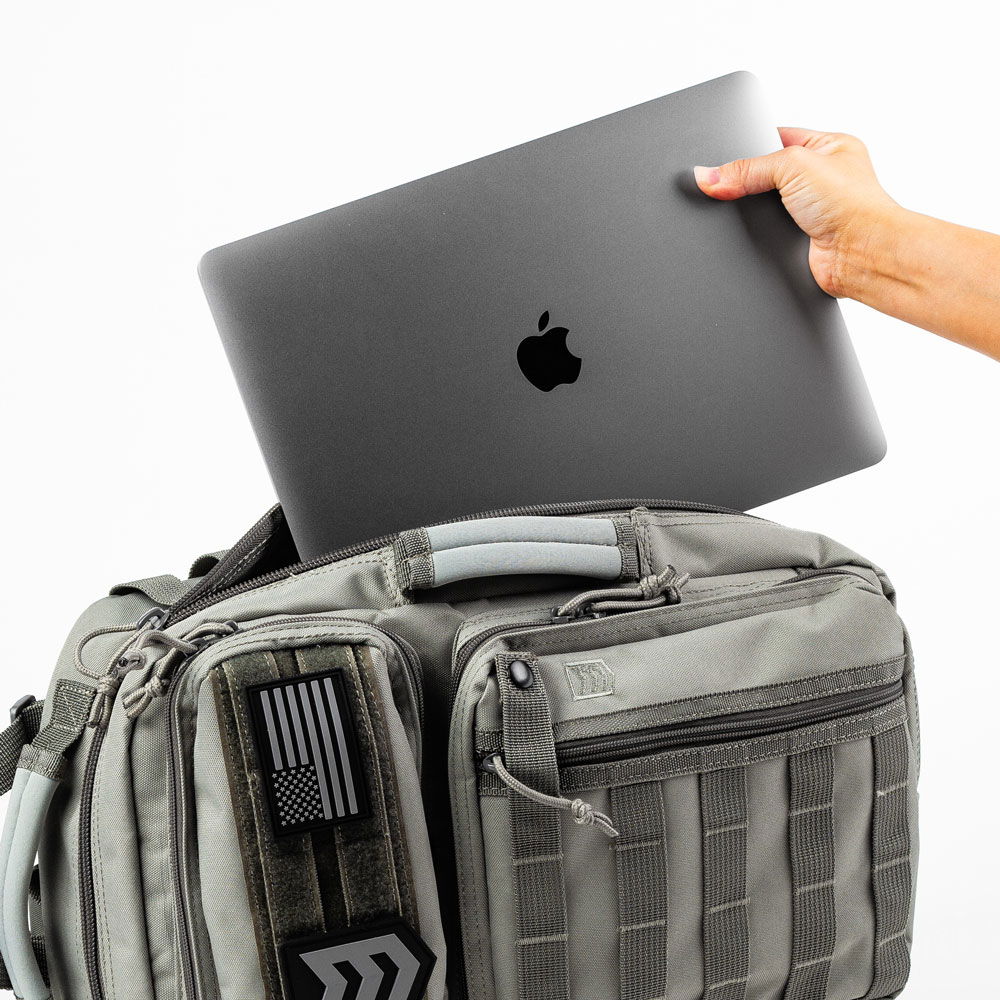 PADDED LAPTOP SLEEVE
A padded laptop sleeve fits most 13" laptops and tablets.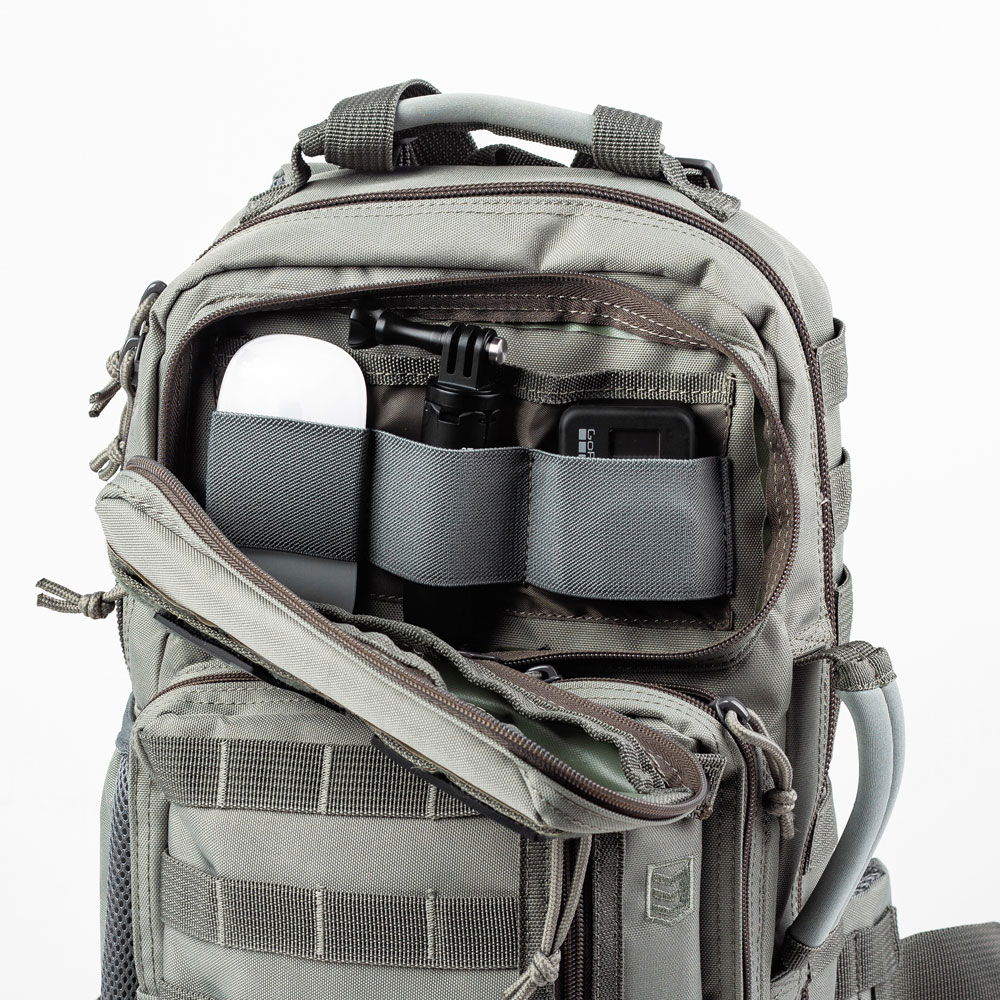 PLENTY OF ORGANIZATION
With every pocket giving you options for organizing your gear, the Outlaw Sling Pack can be perfectly customized to your liking.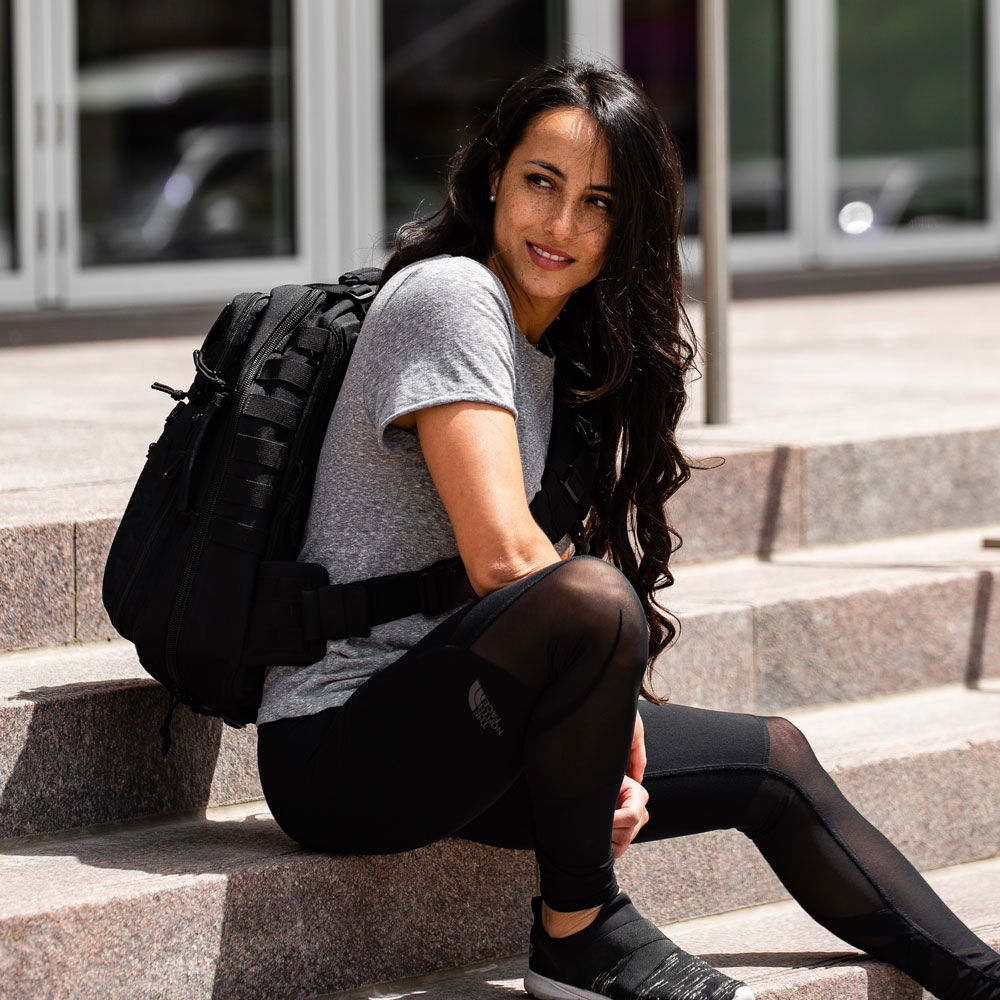 THE PERFECT URBAN SLING PACK
Ideal for the person on the go, the Outlaw Sling Pack is perfect for quickly moving through any urban area. You never have to remove the pack. Just sling the pack in front of you to access your gear.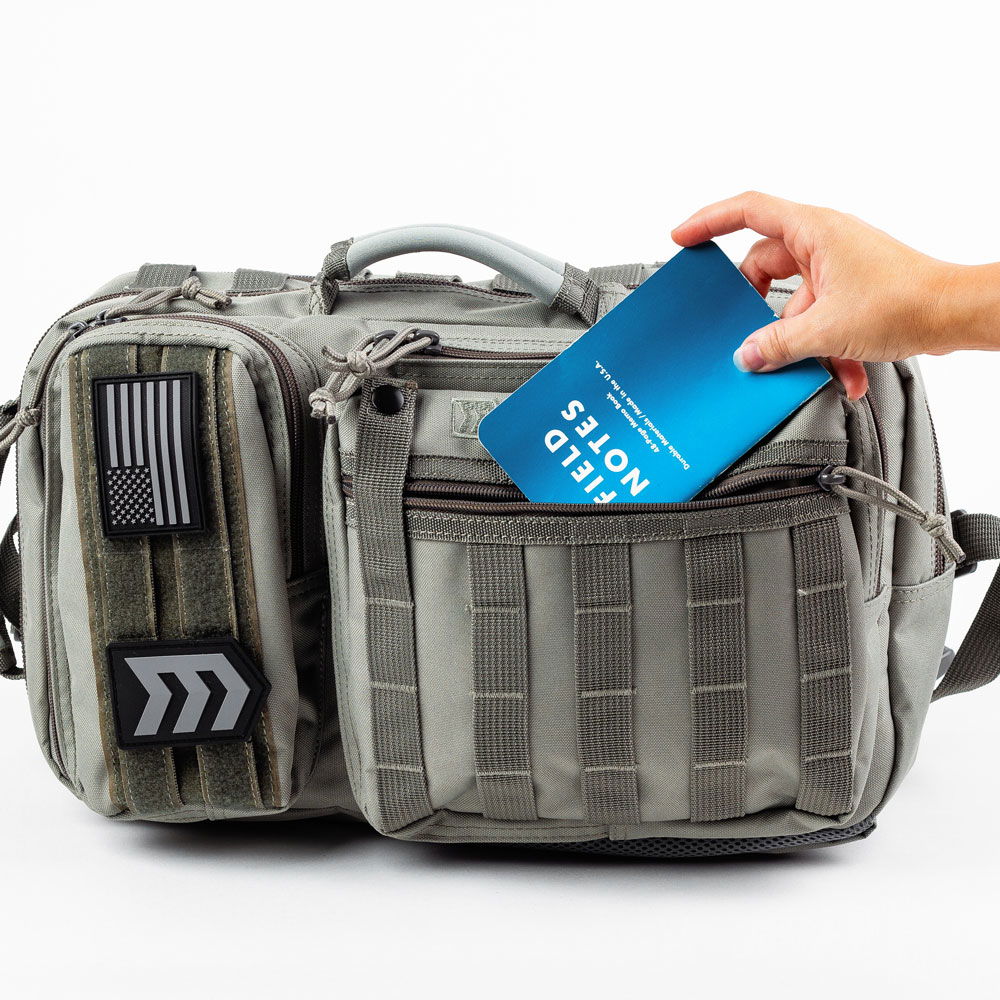 A front stash pocket is great for small accessories that you need to, well, stash really quick. The anti-theft design will also keep nosy people away.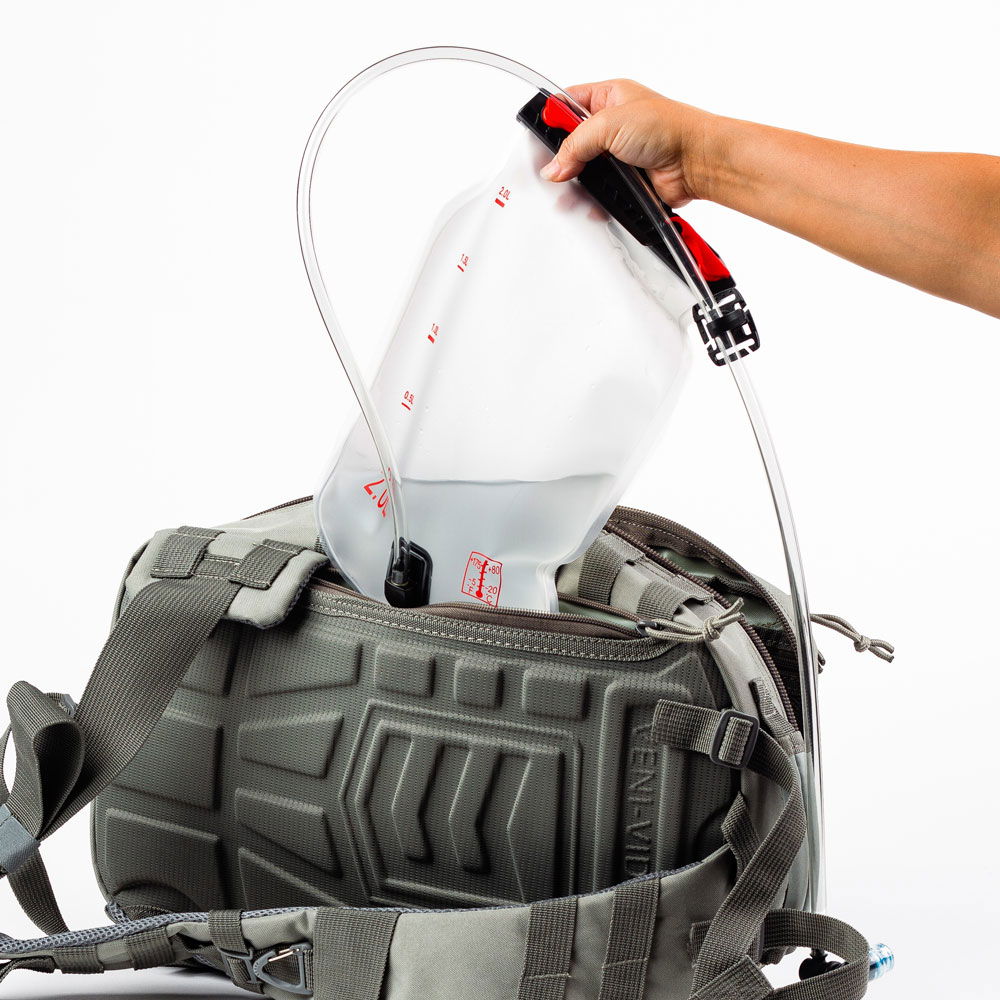 The Outlaw Sling Pack has a water reservoir pocket that will hold a 2 liter reservoir and will keep your other gear dry with is water proof PVC lining.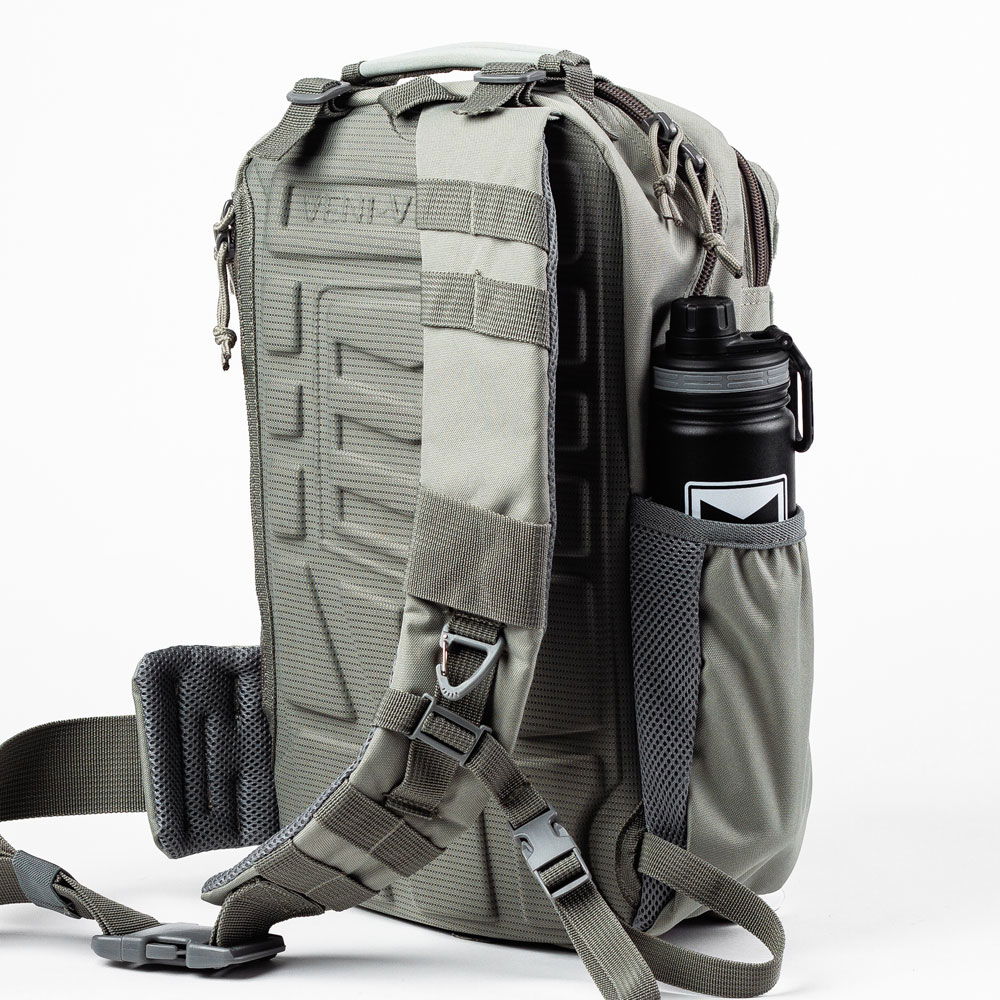 If a water bottle is your thing, we got you covered. Perfect for most 24 oz. water bottles and an elastic closure with keep your bottle secure.
3V Gear Outlaw Sling Reviews
Awesome product. Great quality. Fast shipping. Great job!!!!
Excellent
I got the package really using it it is awesome thank you so much
Very Useful Pack - My New Favorite
I have kind of a pack fetish...mentally, I want to carry a ton of stuff with me on my long day outdoor adventures and I am intrigued by different features of different packs. I now have several packs of the 20 to 30 liter size. Most are traditional backpacks, with waist belts, chest strap and shoulder lift straps...they are seriously well designed packs. I bought this one and because it wasn't made of that extremely light weight material, I kind of lost interest and it hung in my closet until this year. Yea, Covid has forced me outdoors into the woods almost daily and my urge to meet my carry needs has caused me to try every bag again. They are all good, but this has become my new go-to bag. The square design of each compartment, and each is sizeable, accommodates gear. No more pushing things around curves or having them droop down into a large ball as gravity pulls them down and stresses the light weight nylon bag. There is enough heavy dutiness to this bag to retain its shape and I feel that I can get as much content stored inside as I do in my 30 and 32L bags. I love it. But, it gets better. The sling style strap allows you to access your stuff without having to remove your pack. It does require a bit more initial effort if you are wearing a large brimmed hat or if your jacket has an insulated hood, but that is manageable. The positive fit cord that comes up around your waist and attaches to the strap on the front of your chest holds everything in place without a lot of tightness...gravity does most of the work. Caveats:
1. I will likely move a bit more to my osprey stratos 24 in the summer due to its frame that holds the pack away from your back for ventilation. Hot summers here in VA with humidity may make that a weather driven need. But we will see.
2. I also have the 3VGear Posse EDC Sling bag which is great when you don't need to carry as much. A long time favorite of mine
3. I have the Smuggler Adventure Duffel which is my favorite duffel of another large assortment. It is just simple and works so great. Kind of like packing an older car before aerodynamics came into play. There was simply more space with the a squared rectangular design.
4. My limited Customer Service with 3VGear has been excellent.
Great sling bag
I never used a sling bag before but this one is awesome. The quality is top notch. The zippers work smoothly and material feels like it will last a long time. I was so happy with the bag that I bought a 3V duffle bag.
WOW!!
Bag fits better than I thought it would. Very comfortable. Fits more stuff better than the slightly bigger bag. Would definitely buy again.