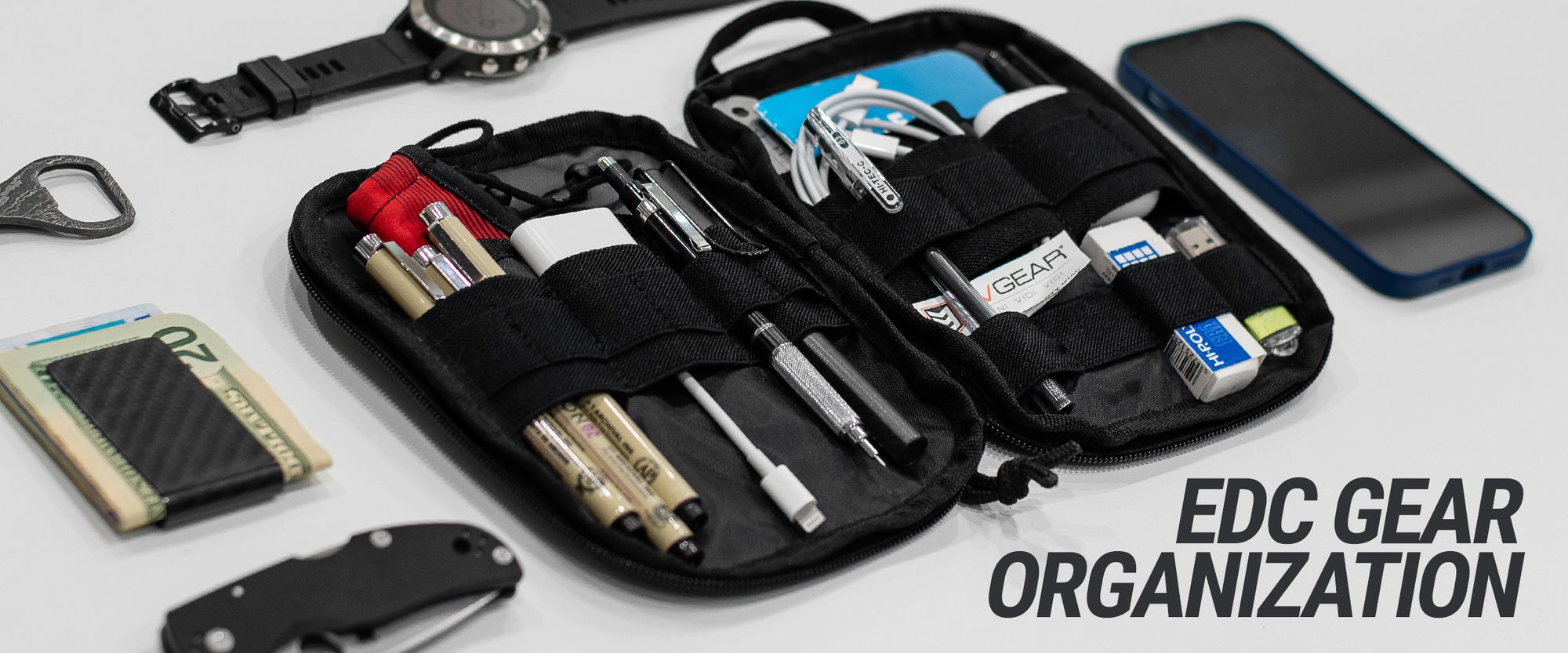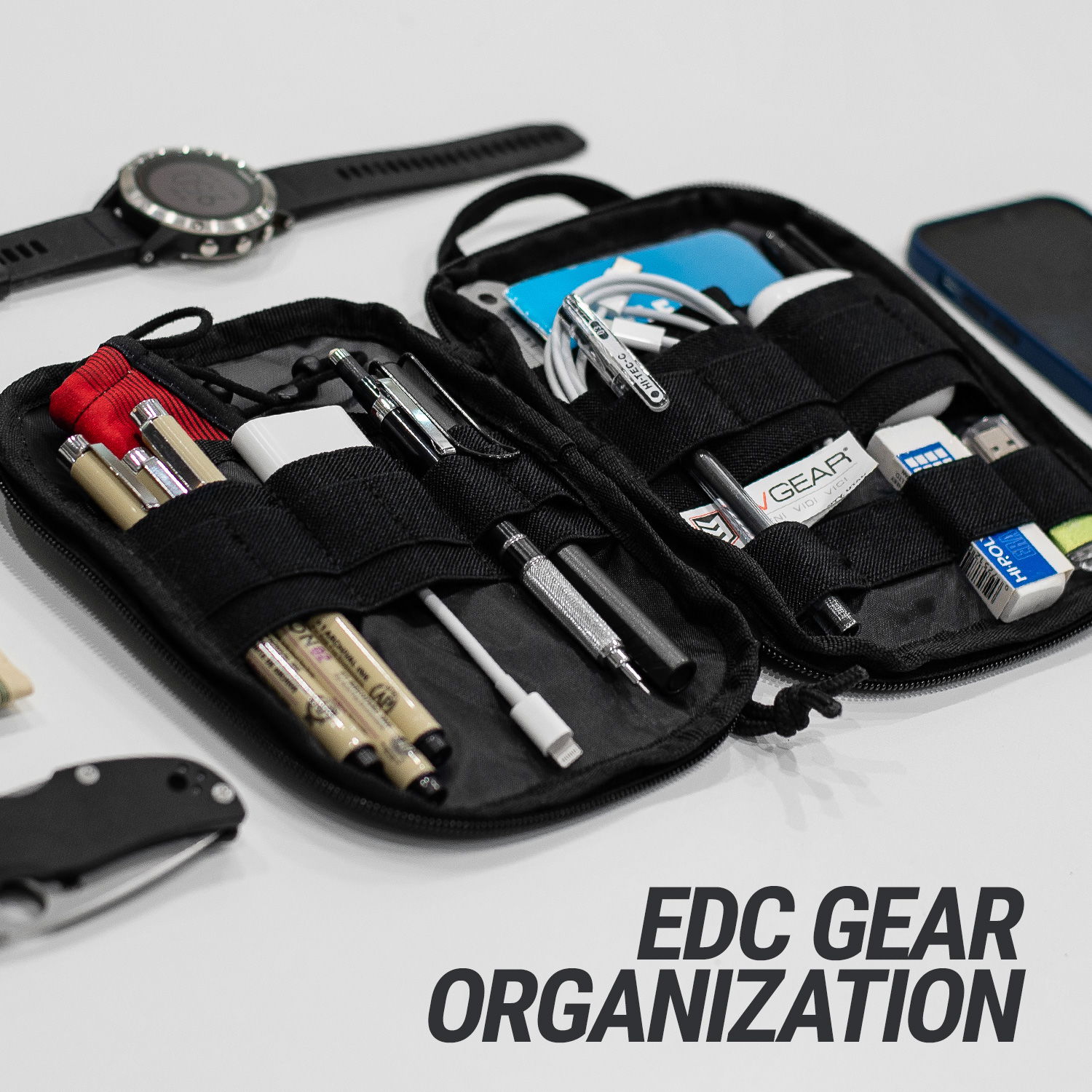 ORGANIZE YOUR EDC
The updated Compact Pocket Organizer is the ultimate organizer for all of your everyday carry essentials. Whether you are a medic, designer, student, or carry a bunch of charging cables for all of your tech, this is the perfect way to keep all of those little things organized.
EASY TO ATTACH MOLLE
We have added two YKK Annex Clips to the back of the Compact Pocket Organizer to make it easier to add the pouch to the MOLLE webbing on another bag. Three rows of nylon webbing give you room for adjustments and different placement. To release the annex clips, simply push the two tabs on the side together. To attach the clips, slide the female end under the MOLLE webbing on your bag and click the male and female ends together. No longer do you have to fiddle with stubborn MOLLE straps that don't want to thread through the webbing.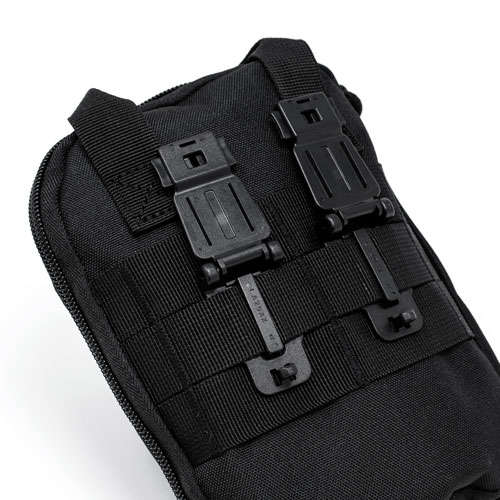 We have utilized two YKK Annex Clips in place of conventional MOLLE straps. The Annex Clips are much easier to use, are adjustable, and allow you to easily move your pouch from one bag to another.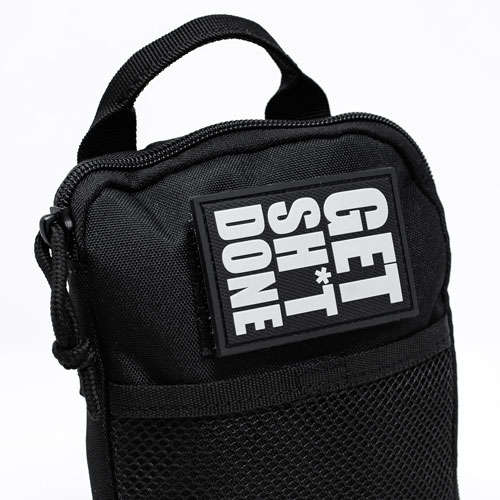 Add a patch to the Velcro panel on the outside of the Compact Pocket Organizer to show your personality.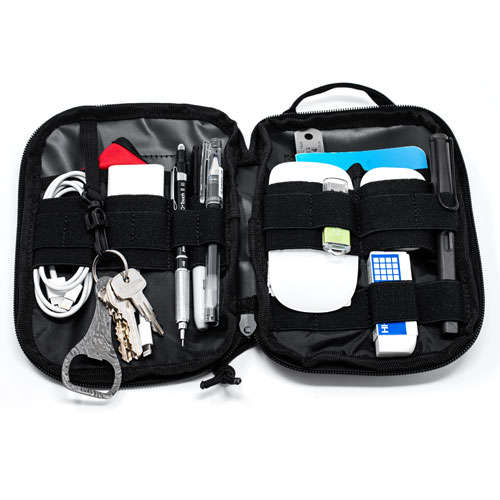 With redesigned pockets and elastic webbing, you can customize this organizer in a myriad of a ways. Whether your EDC is full of tech or you are making a small medical kit, the Compact Pocket Organizer will be adjust to suit your needs.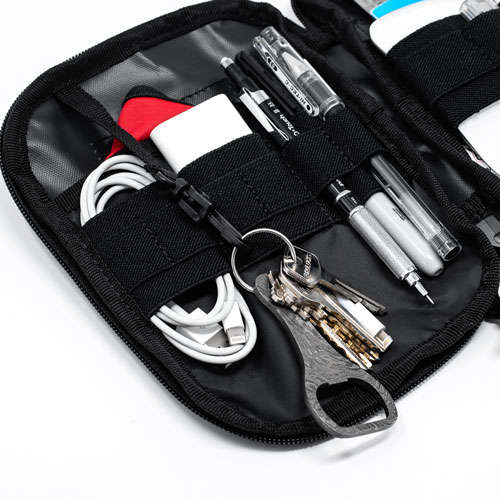 No longer do you have to keep your keys jingling around in your pocket. Attach them to the included key lanyard and you will know exactly where they are.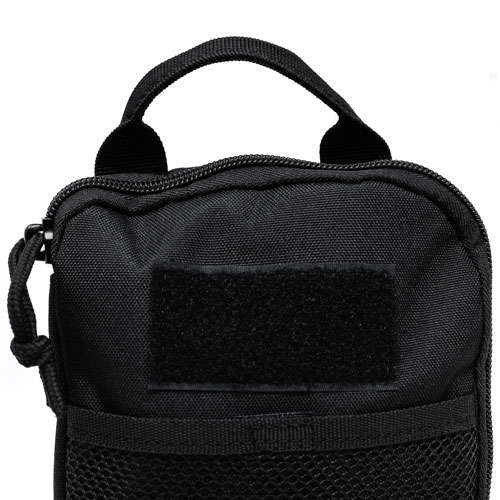 A nylon grab handle gives you an additional option for carrying the pocket organizer.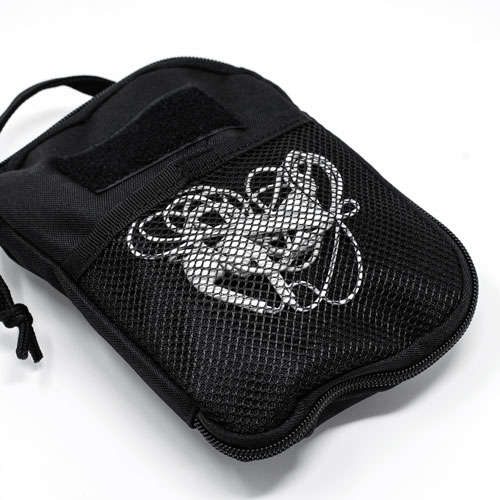 A velcroed mesh stash pocket on the front of the Compact Pocket Organizer is perfect for quickly stashing something without opening organizer.
Nice little bag with many internal pockets
Great purchase for me, I really like the composit molle attachment devices.
Compact pocket
Love it. Going to get a couple more.
Irony
I pay money for the product of which you refer, yet the value of my opinion is only worth a small decrease in the next item I again pay money for?
As a consultant, I billed out at $225/hour. I'll need your pay center details and I'll submit my invoice. OK?
Perfect size
Bought two of these one for my BOB and one for travel bag to hold all my charging cords it's perfect for that.