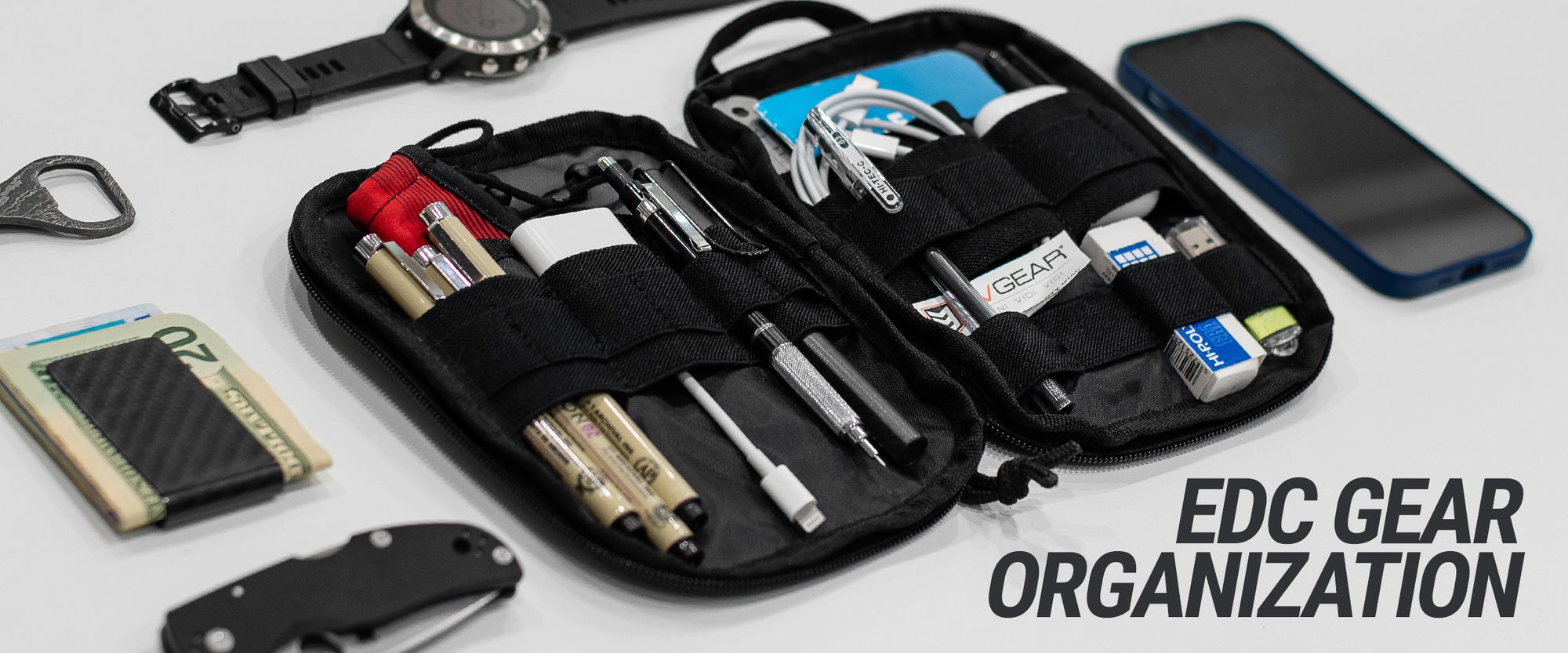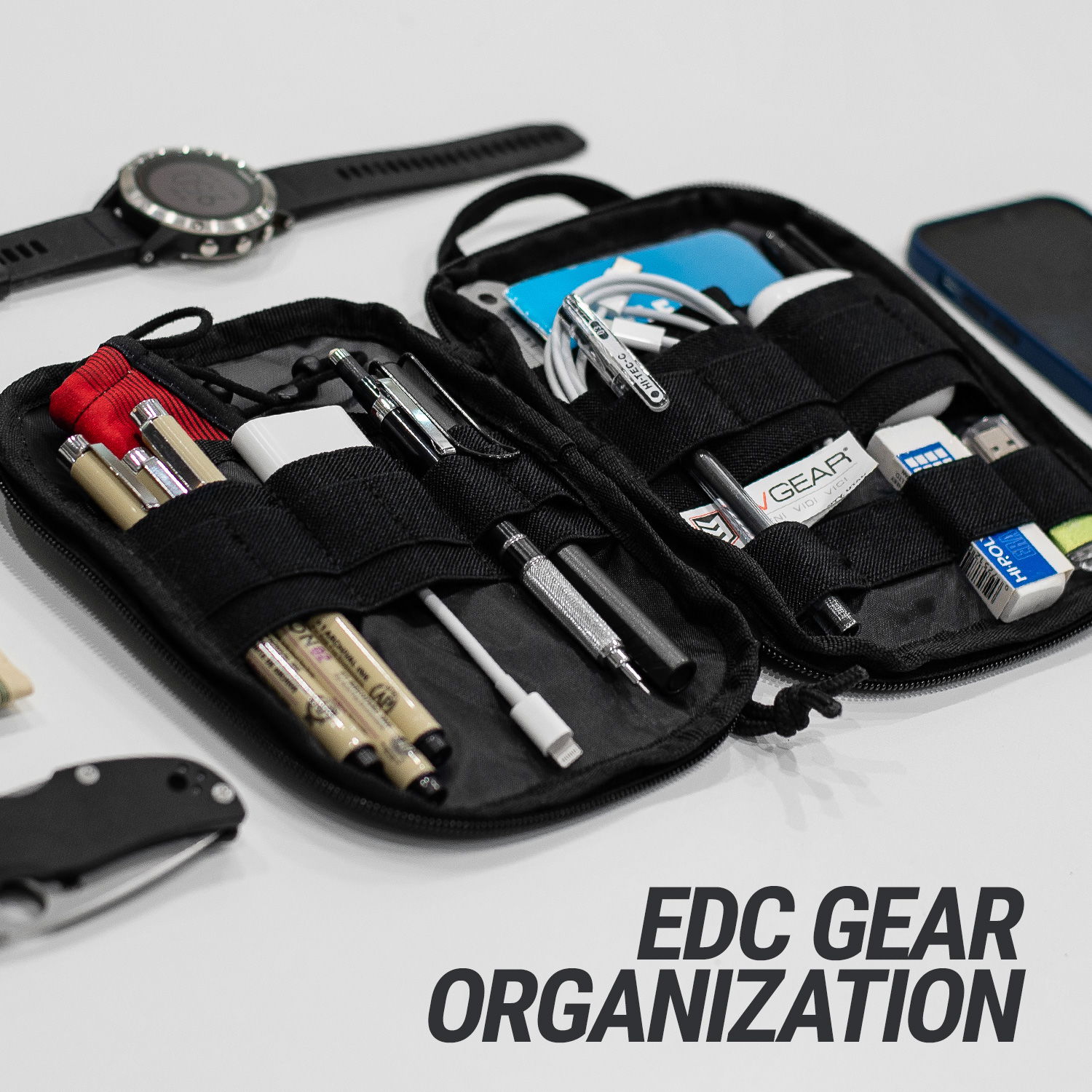 ORGANIZE YOUR EDC
The updated Compact Pocket Organizer is the ultimate organizer for all of your everyday carry essentials. Whether you are a medic, designer, student, or carry a bunch of charging cables for all of your tech, this is the perfect way to keep all of those little things organized.
EASY TO ATTACH MOLLE
We have added two YKK Annex Clips to the back of the Compact Pocket Organizer to make it easier to add the pouch to the MOLLE webbing on another bag. Three rows of nylon webbing give you room for adjustments and different placement. To release the annex clips, simply push the two tabs on the side together. To attach the clips, slide the female end under the MOLLE webbing on your bag and click the male and female ends together. No longer do you have to fiddle with stubborn MOLLE straps that don't want to thread through the webbing.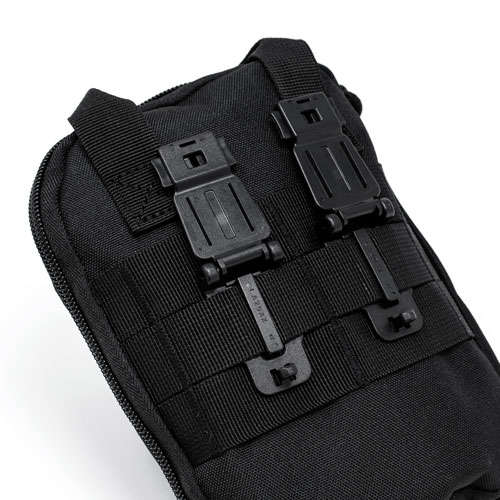 We have utilized two YKK Annex Clips in place of conventional MOLLE straps. The Annex Clips are much easier to use, are adjustable, and allow you to easily move your pouch from one bag to another.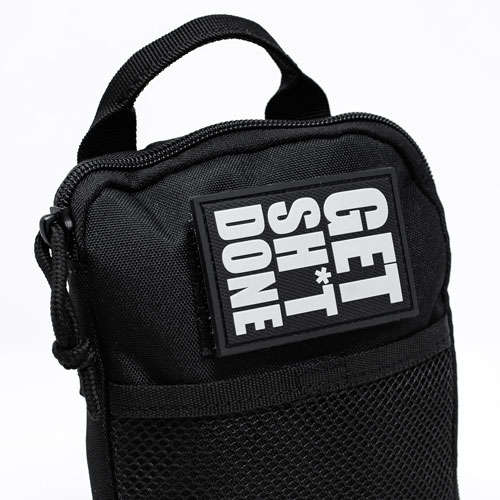 Add a patch to the Velcro panel on the outside of the Compact Pocket Organizer to show your personality.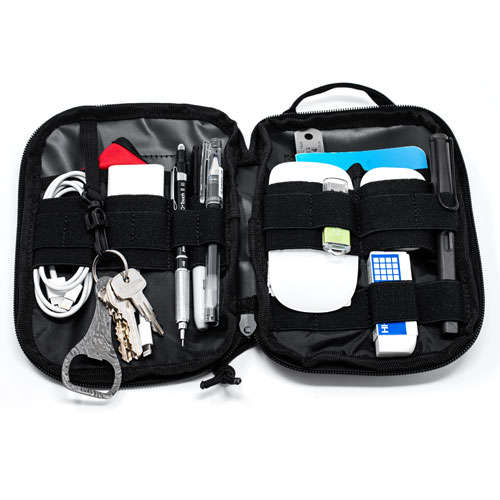 With redesigned pockets and elastic webbing, you can customize this organizer in a myriad of a ways. Whether your EDC is full of tech or you are making a small medical kit, the Compact Pocket Organizer will be adjust to suit your needs.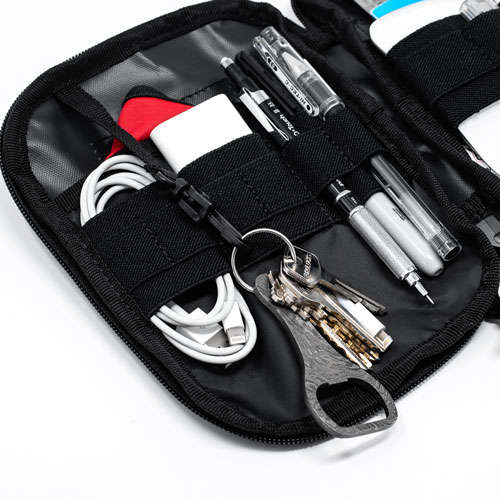 No longer do you have to keep your keys jingling around in your pocket. Attach them to the included key lanyard and you will know exactly where they are.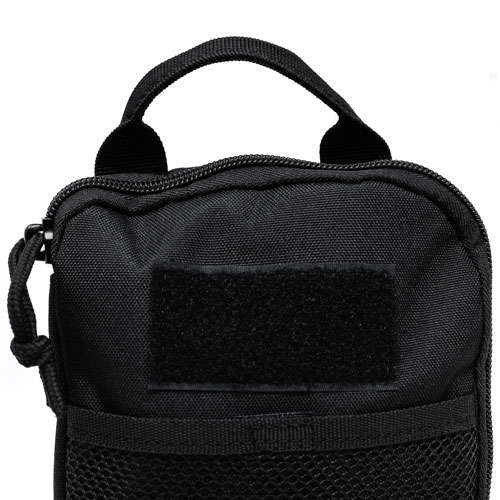 A nylon grab handle gives you an additional option for carrying the pocket organizer.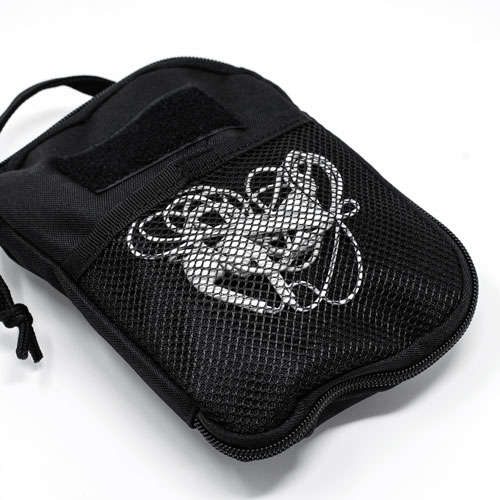 A velcroed mesh stash pocket on the front of the Compact Pocket Organizer is perfect for quickly stashing something without opening organizer.
Amazing service and products
So I originally purchased a compact pocket organizer but had a slight issue with a seam coming undone a little over a month after I got it. I contacted 3V Gear who told me their return policy and then said not to worry about shipping my old pouch back and that they would just send me a new one for free! I was ecstatic and so happy with their generous service and the new pouch has worked perfectly ever since I've gotten it! I also own the Redline Transit Backpack and love it too. I'm a 3V customer for life and can't wait to purchase my next product from them! Customer service rating 10/10, products could use some slight improvement here and there but that's understandable. I'd like to see some tougher stitching on The compact pocket organizer and my zipper pulls have come off my backpack through the small slit on the zipper so that should be crimped tighter or welded shut. Other than that. They're great!
Pocket organizers
Ordered on a whim but once received have used to add a lot of storage to my backpack. Easily attached to side and back of backpack.
Would recommend to anyone..
Holds stuff
Holds essential gear in my work pack
Compact Molle Pouch
Great attachment to my Sling Bag. I use it fir my phone, wallet, keys, and a small flashlight but can be used for anything that you want to keep separate and quickly accessible.
Great Extra pocket
i use this while cycling and it fits everything I need for a ride. It also fits in my Cycling kit easily.