Hydro Tanker 2L Water Reservoir Features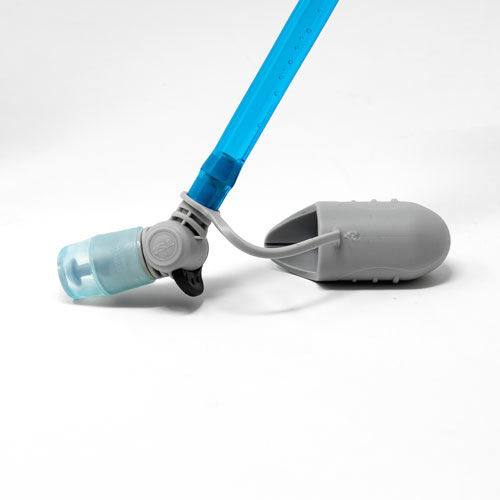 The included bite valve cover will help to keep your mouthpiece clean, especially on those dusty trails.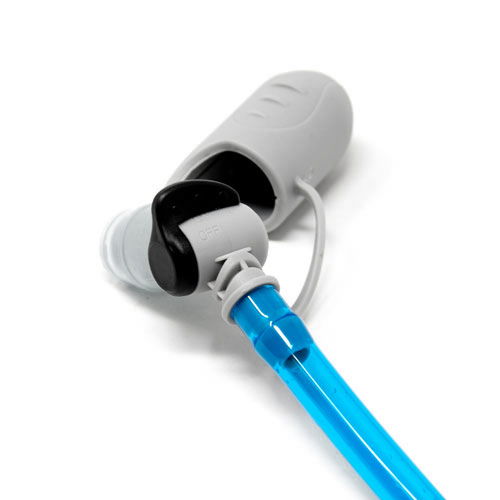 A dedicated on/off switch will ensure you don't accidentally leave the bite valve exposed to leak water.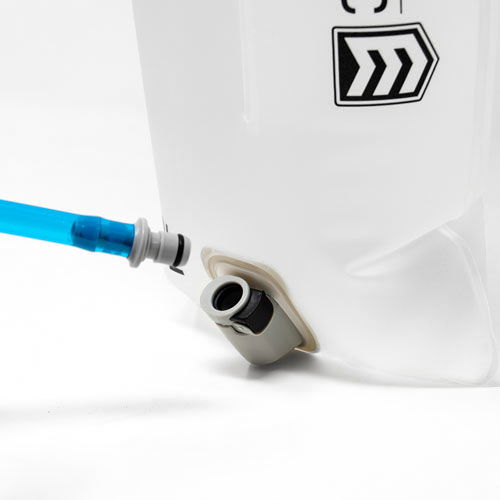 A unique quick connect system allows you to remove the reservoir from your backpack without having to also remove the hose. This makes it much more convenient for filling your Hydro Tanker.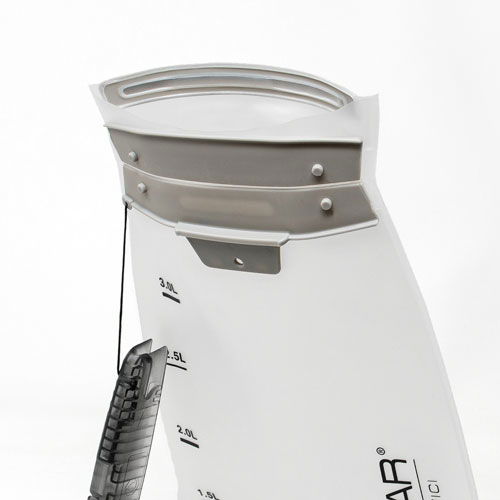 The large opening makes it super easy to fill the Hydro Tanker. The folding design ensures no leaks.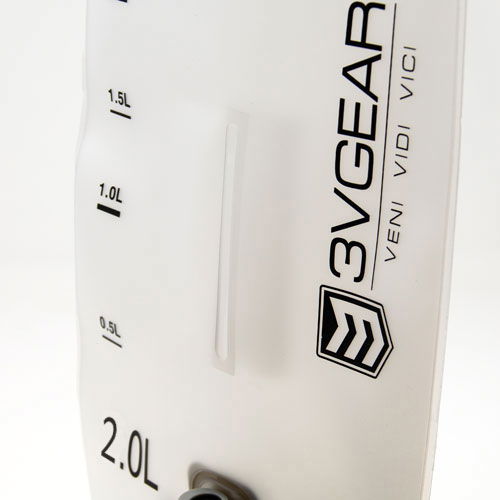 An internal baffle keeps the walls of the reservoir from collapsing onto each other. This helps to keep the reservoir upright and allowing water to flow.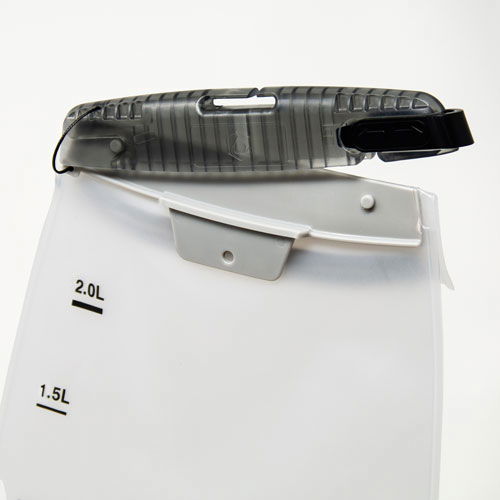 The Foldlock System locks the reservoir closed so you don't have any accidental leaks. The robust design will keep your gear safe from any water damage.
Great product. Works like a charm. Fits great into my 3Vgear sling pack.
Love it.
At first my fiance thought it was a little much with the cap and the open close valve. But considering we were on a beach the cap actually did a really good job keeping sand. Off the mouth piece. I also really liked how the whole top folded open to fill it. Was about to fill pretty quickly that way. I only wish it were more one handed friendly. Trying to hold the bag and fill it up was a little problematic but that probably has more with what we were filling from than the bag itself. I hope this review was helpful. Also I wish you guys made a size that would fit the posse bag.
Not arrived
Because we are evacuated from the Dixie Fire the item has not been delivered.
Hi Keven,
We're so sorry to hear about your evacuation from the fire. However we do see that your package was delivered on August 6th, around 1:00PM and was 'picked up by Individual at Postal facility.'
If you have any other concerns, always feel free to reach out to our customer service team at: support@3vgear.com
Stay safe and have a great day.
3V Gear Team
Hydro Tanker 2L Top Fill Water Reservoir
Great water reservoir, fits perfectly in my new sling pack. but took a little trial & error to figure out the valve: in-line or straight, is locked, right-angled is open. Tho I do wish there was a cap, and a hook to hang the reservoir on, tho I can probably MacGyver a velcro loop.
Time will tell how long the opening lasts 👍
Great bladder, would love to see more from it
Got this bladder for use with my velox ii backpack for hiking around a could trails. Bladder works great, love the bite valve design.
I would love to see a few more features on this in the future, or even on a more premium priced bladder from 3V. A quick disconnect on the bladder would be an amazing addition. I also believe I saw some of these had come with magnetic clips in the past instead of the current plastic hook. I would love to see a return of those.
Hydro Tanker 2L Top Fill Water Reservoir
Great size
I have a 3L platypus bladder I use in my large pack for big hunts. I got the 2L bladder and it is very similar to the platypus. Works great for short hunts.
Not used yet
I wanted the 3l but wasn't in stock so I settled for the 2l
Cheap Plastic!
I loved this water bladder the first time I used it. But the second time I used it the two red prongs on the back snapped off and now the bag won't seal right, leaking all in my bag. Great backpacks! However, I will be getting my hydration bladder elsewhere
Hi Randy,
We're so sorry to hear about your issue with that water bladder. This is not a common occurrence for those reservoirs. If you contact us at: support@3vgear.com we would be more than happy to send you a replacement.
3V Gear Team