Hydro Tanker 3L Water Reservoir Features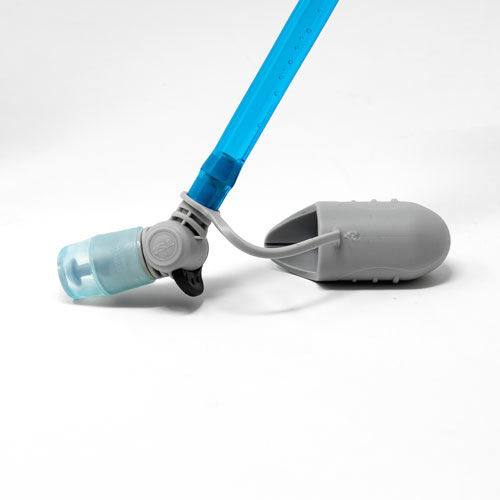 The included bite valve cover will help to keep your mouthpiece clean, especially on those dusty trails.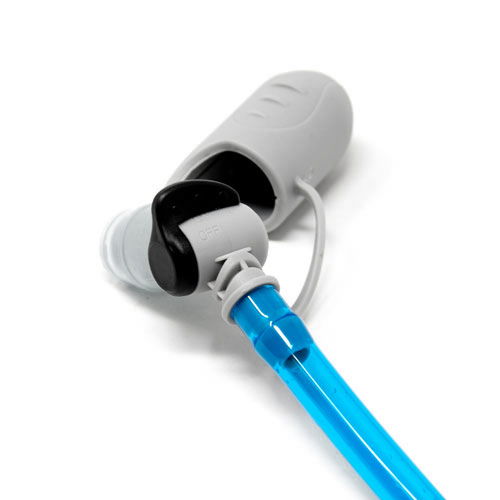 A dedicated on/off switch will ensure you don't accidentally leave the bite valve exposed to leak water.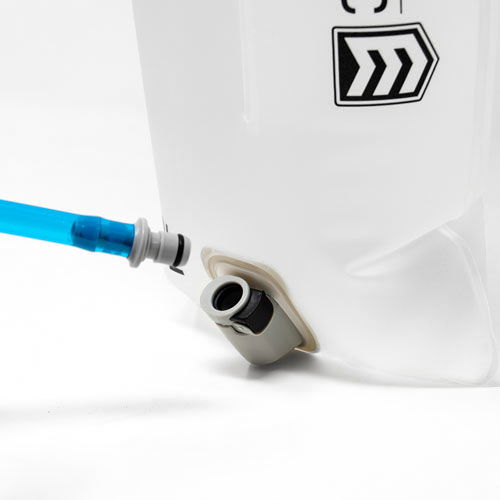 A unique quick connect system allows you to remove the reservoir from your backpack without having to also remove the hose. This makes it much more convenient for filling your Hydro Tanker.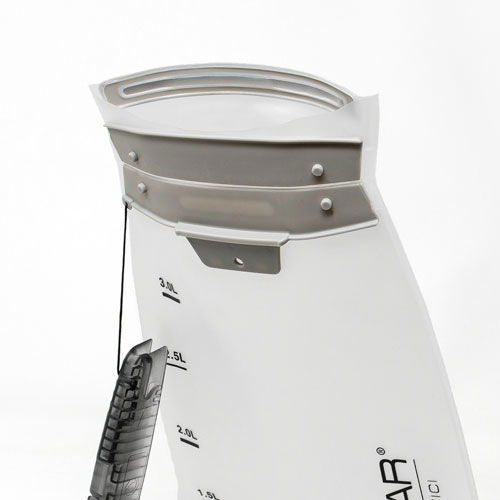 The large opening makes it super easy to fill the Hydro Tanker. The folding design ensures no leaks.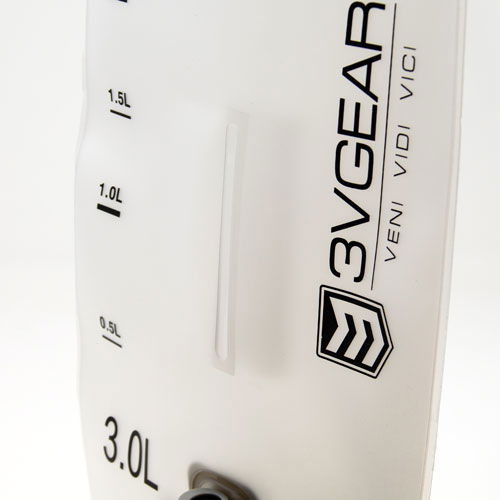 An internal baffle keeps the walls of the reservoir from collapsing onto each other. This helps to keep the reservoir upright and allowing water to flow.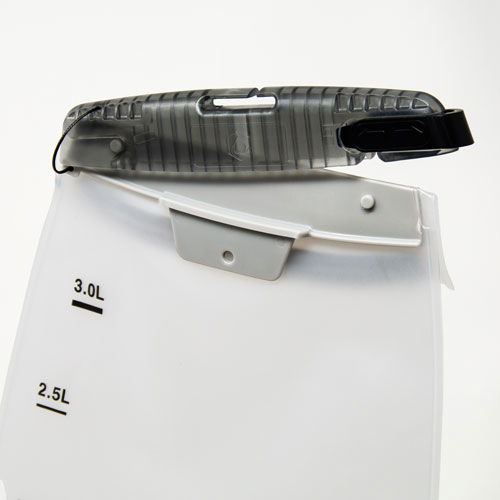 The Foldlock System locks the reservoir closed so you don't have any accidental leaks. The robust design will keep your gear safe from any water damage.
Perfect!
I have made a couple of purchases from this company so far. Their products great but their customer service is better!! Thank you, again.
Hydro Tanker
The tank looks very good quality but it is too big for the sling bag I bought it with. My mistake, but a two litre tanker would have been better for me.
Great quality, fits perfectly in the paratus 3 day backpack
Can't wait to get my paratus bag and reservoir filled up and take them for a spin.
Awesome Water Bladder
3L Top Fill Water Reservoir works great, no leaks, water tastes fresh with no plastic or rubbery taste after sitting in reservoir. The reservoir also balances nicely in the compartment in kit. Good Staff!!
Exactly what I needed
Camping with 3 teenage Boy Grandchildren, one can never have enough water. The 3L bags with top filling quenches the thirst of these every 20 minute Sippers !
Tanks a lot!
I like it!! easy to fill and easy to clean. As with any hydration bladder I have ever had it takes a while to get the plastic taste out of it. Any body have any neat tricks for that?? It works great with the Surge pack.
One of the best!
These reservoirs are top-notch. High quality materials, great design... well worth the cost!
Like the top fill
Well made. Top fill is awesome
Well made
Well made product but I'll be getting the 2l size for my outlaw 2 sling bag, this 3l is just a tad too big to be comfortable in the pack without squeezing it in
Hydro packs
We just received our 3L & 2L hydro packs. They work great with our existing packs. Very well made and the price was great too.