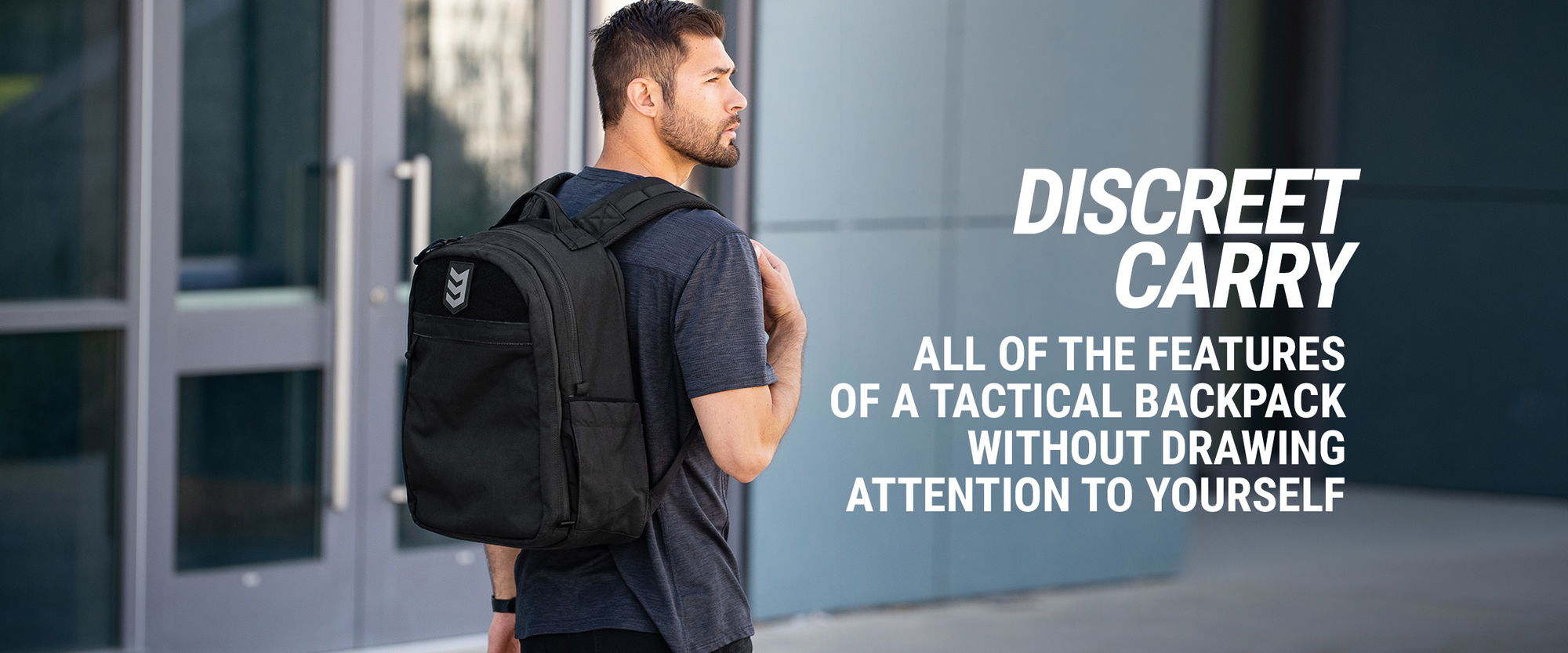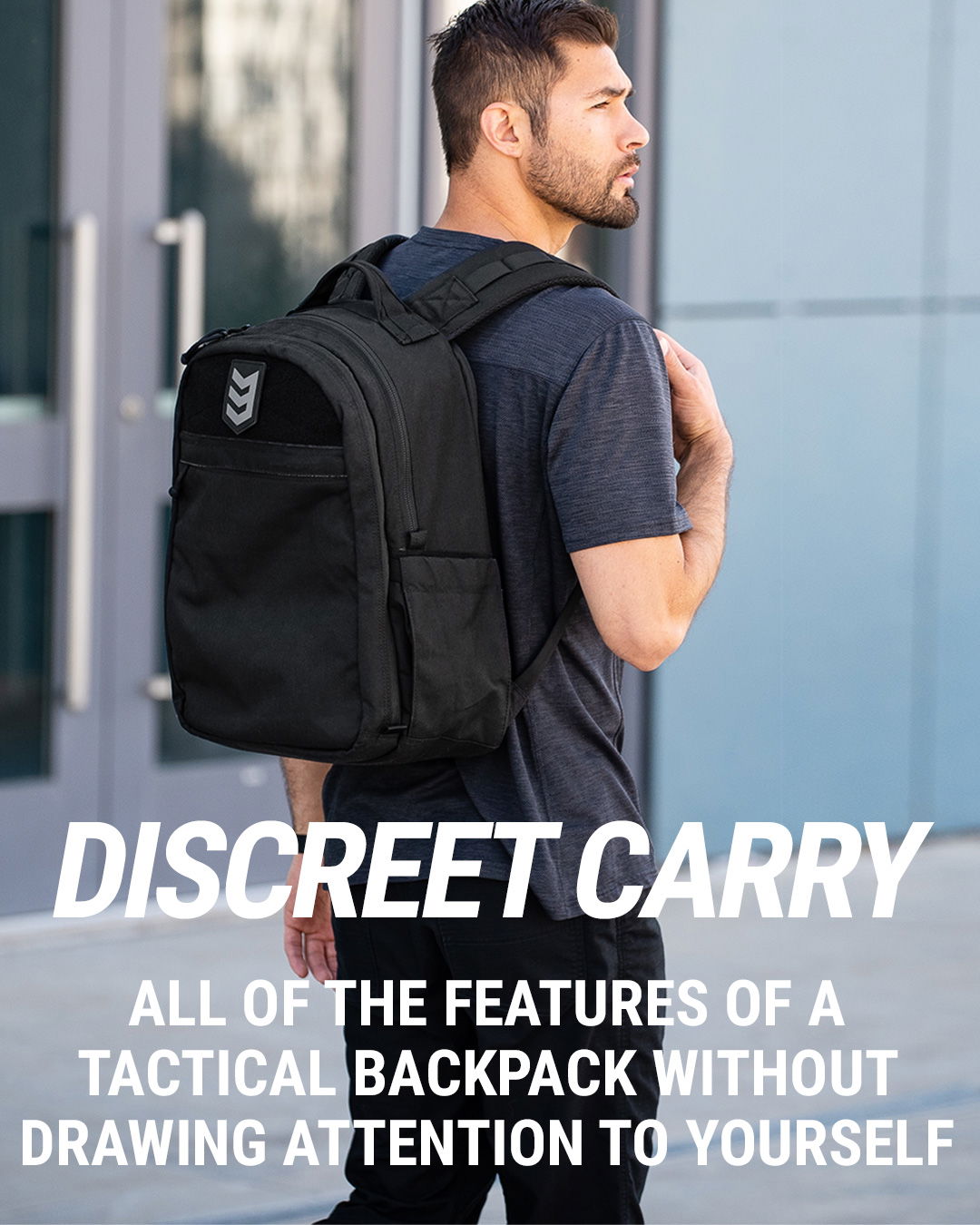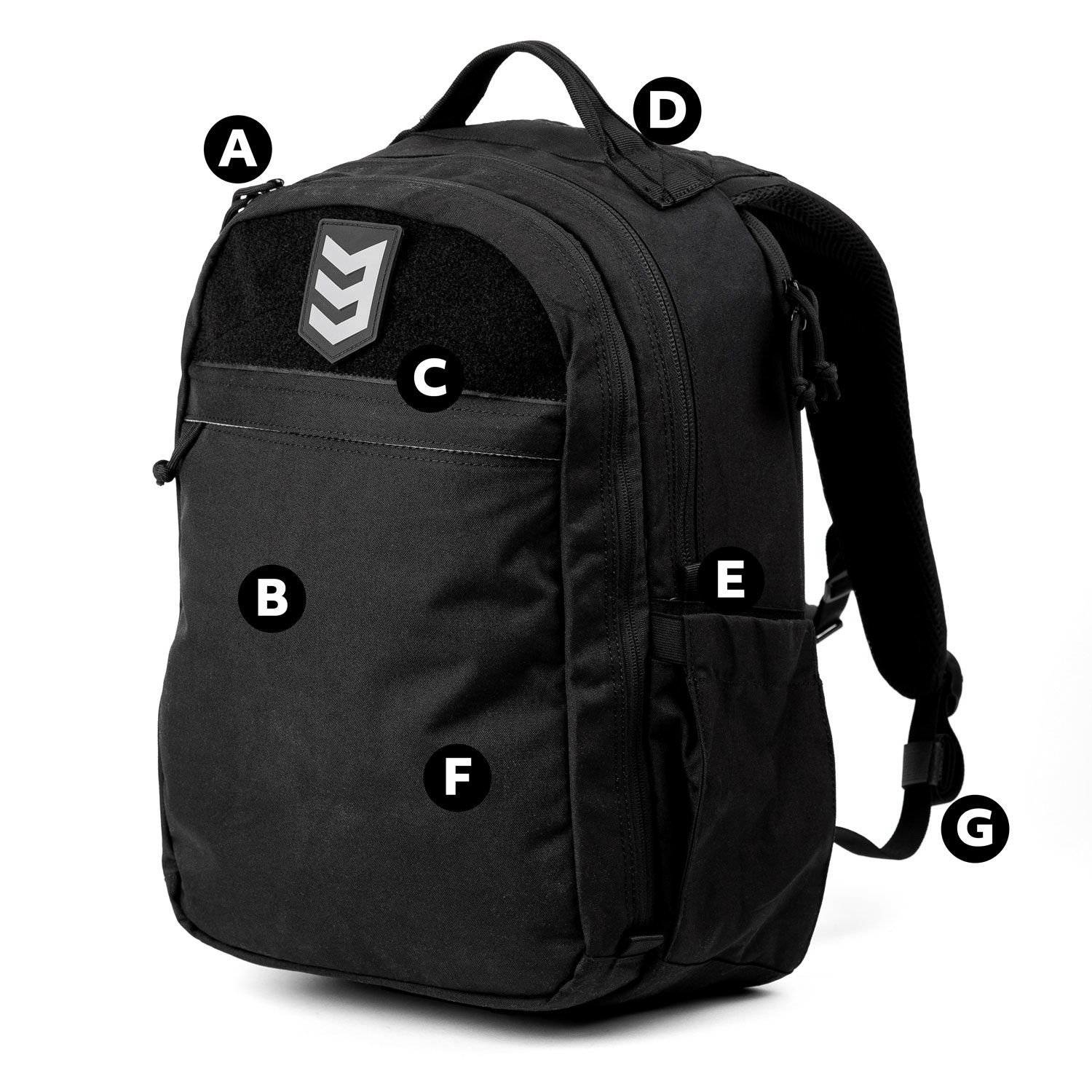 SUBROSA URBAN TECH BACKPACK FEATURES
A. 500D Nylon
B. YKK zippers and silent zipper pulls
C. Discreet (SOB) styling
D. 2 Water bottle pockets
E. Rugged grab handle
F. Velcro ID panel with included 3V Gear patch
G. Velcro strap keepers
ADDITIONAL FEATURES & SPECS
Internal padded pocket for a laptop, tablet, or hydration reservoir
Padded base to protect your laptop or tablet
Dimensions: 19"h x 13"w x 9"d
30 Liters
Weight: 2.55 lbs
Available in: Black
Limited Lifetime Warranty
Made in Myanmar
Subrosa Urban Tech Backpack Details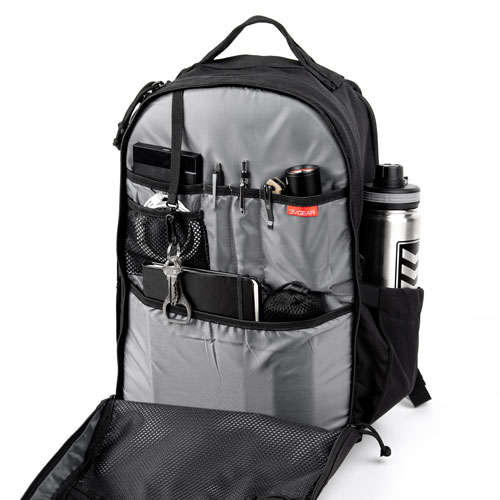 The front pocket features a detailed admin area that allows you to organize all of your gear. With a complete lay-flat design, light colored interior, and mesh pockets, you will be able to store plenty of gear and easily be able to see it inside the pockets.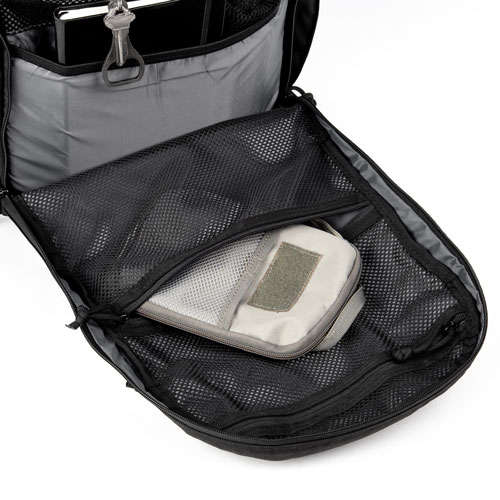 A large mesh pocket sits opposite the admin panel. With dual-zippers, you will be able to carry small items or large items in this pocket.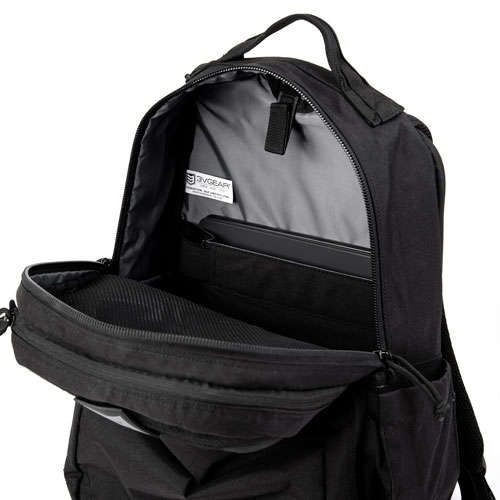 An internal padded laptop sleeve has enough room to easily carry a 15"+ laptop or tablet. The bottom of the backpack is also padded so you don't have to worry about damaging your laptop if you set the bag down a little too rough.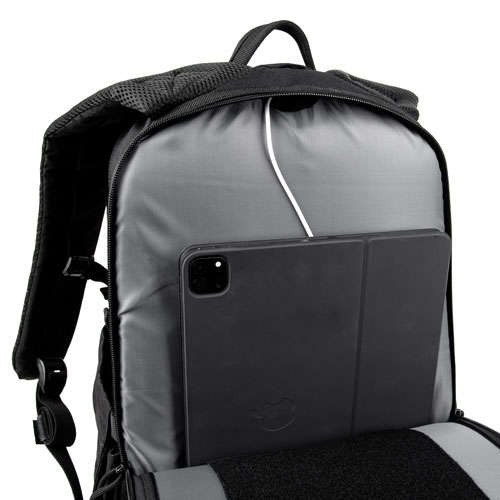 External Laptop Compartment
An external laptop compartment gives you a second location for a laptop or tablet. As an external pocket, you can easily unzip this pocket without opening the main compartment of your backpack. There is also a cable passthrough to the main pocket so you can charge your device on the go.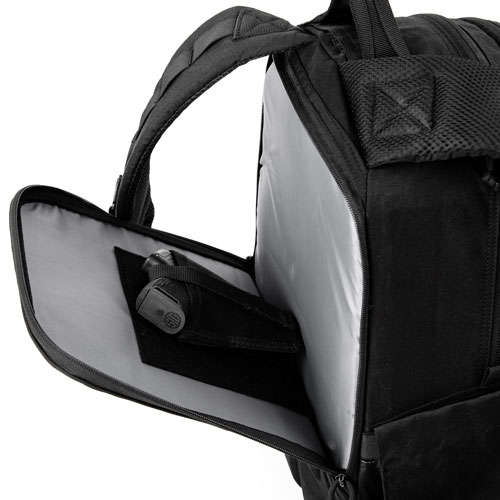 We designed the Subrosa to be a CCW bag. The external laptop pocket has a large velcro panel so you can use a velcro holster with your CCW. This pocket has dual zippers so you can position them in the spot that works best for you and drawing quickly.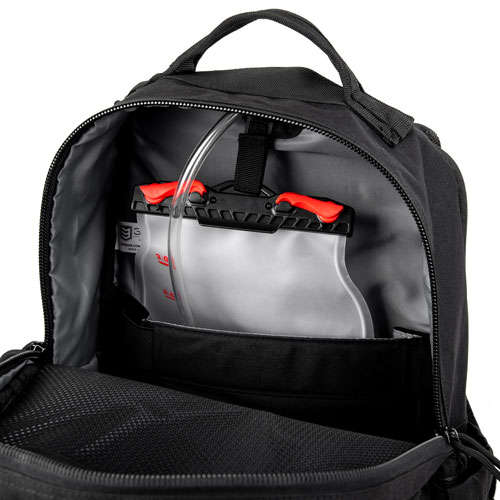 The internal laptop compartment doubles as a holder for your water reservoir. Obviously you don't want to carry your laptop and reservoir at the same time, but we wanted to give you options. There is a nylon velcro'd strap that will hold your water reservoir upright. The Subrosa will fit a 3L water reservoir.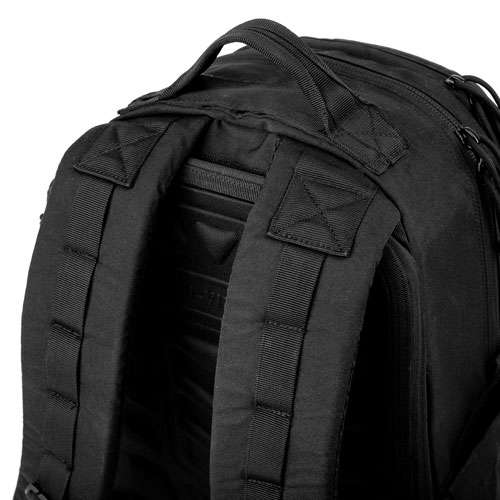 We built this bag with reinforced stitching and extra material at all the critical points. The shoulder straps have been overbuilt for this size of bag but we know this bag will be used for rucking. It needs to have comfortable and strong shoulder straps. The overbuilt grab handle makes it easy to grab with a lot of weight inside the bag.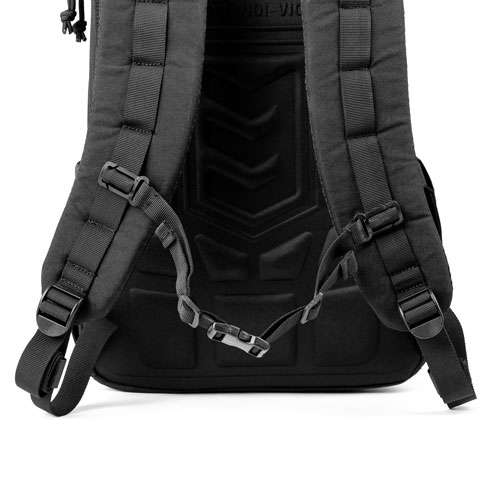 An included sternum strap helps center the backpack and keeps the shoulder strap in place when you are moving. The sternum strap is easily removable if you prefer not to have it.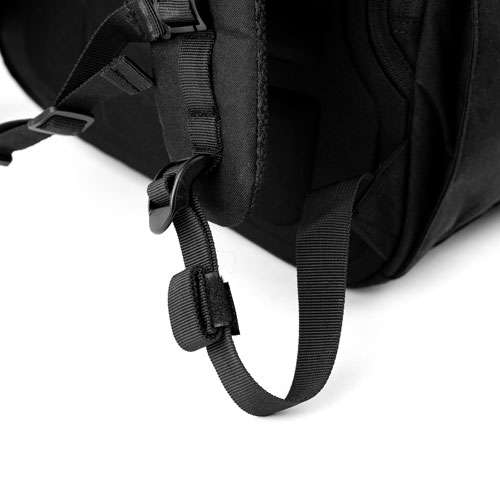 No one likes excess straps dangling all over the place. That is why we have sewn velcro to the end of the nylon strap. You can roll it on top of itself and then velcro it to the other strap keeping a clean and sleek look.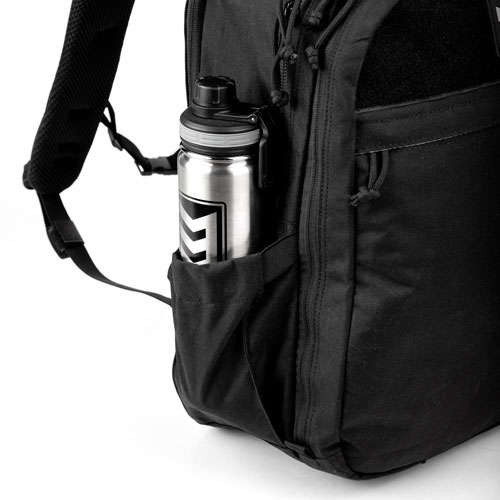 Dual-Water Bottle Pockets
We have added not one, but two water bottle pockets to the Subrosa. Maybe you are really thirsty or like two different liquids. Either way, you have options. Plus, the elastic pockets retract when not in use to keep your backpack looking good.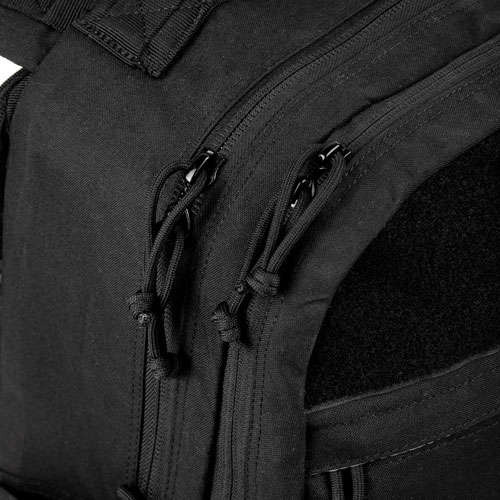 YKK Zippers and Silent Zipper Pulls
Heavy duty YKK zippers are used throughout the backpack. No skimping with generic internal zippers. Plus, with silent, nylon zipper pulls, you won't be walking around with bells on your back.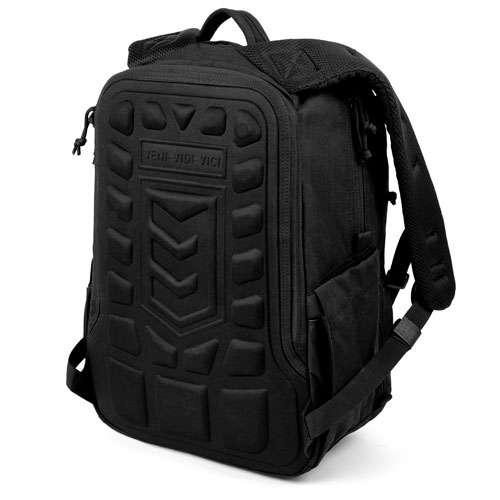 Our trademarked EVA molded backpanel is more expensive than other options but it does double-duty. It allows airflow between the backpack and your back, and it is the padding for the external laptop compartment. Plus, it just looks plain awesome!
Subrosa Urban Tech Backpack Reviews
3V Gear Subrosa Urban Tech Backpack
Excellent backpack
I'm loving this pack it has plenty of room of everything that I need
Subrosa Urban Tech Backpack
The heavy stitching allows me to carry my compact assault weapon and hundreds of extra rounds.
Great bag Great Price.
Purchased this to be an EDC bag, love the price and had limited expectations due to the price point. I was super surprised by not only the quality but the thoughtfulness that this bag had to it size, quality, comfort, and organization. This bag has quickly become my favorite for gym, hiking, travel and even taking my daughter to rock climb. This is well worth the investment and will stay in my daily rotation for a very long time.
3V Gear Subrosa Urban Tech Backpack
Great bag at a great price.
The only complaint i have is:
there's no pouch for sunglasses.
I did remedy that issue using a faux leather pouch and placing it in one of the water bottle pouches.
What i did like is the quality of this product.
It's very well made.
I ride a bicycle to work.
It feels very comfortable on my back and when loaded dosen't feel too bulky
Great size easy to get to edc items
This is great quality. Can put in a backpack gun and not worry about anything tearing. Convenient pockets. Very pleased with this bag
Great backpack with CCW option but could be better
Love this backpack! Great product. It's affordable and good quality. It has all the things that I was looking for - laptop section, hydration pack section, CCW, not too many pockets and 2 external water pockets! On top of all that it's just the right look and size for office or outdoor uses (I am using it for office EDC). I love the look because I don't want to look too nerdy at the office and at the same time I can use it when going to the park with the kids. A few things that prevent me from giving 5 stars tho.. other than that please keep the price down (main reason I bought this pack was the price vs quality factor).
1. The zipper loops would come undone and fall out.
2. The laptop compartment is not raised and there's no cushion under that area to protect the laptop. Also, if I could access the laptop from the top of the bag without having to open the entire compartment would be so nice (quick access).
3. The 2 mesh pockets are great but maybe one of them could be divided into two sections because sometimes I just don't want to reach all the way down to the bottom of the bag to get my things i.e., my mouse.
4. It could use a couple of compression straps so my bag can be a little bit more compact when I don't need to fill it with everything
Outstanding!
Bought the Subrosa for my new edc bag. Perfect size and fit for what I need it for. The usual outstanding quality I have come to know from 3V Gear. This company and all their products rock!
Subrosa Urban Tech Backpack from 3V Gear
This pack is very nicely built and I will be back for a third Backpack from 3V Gear in the Future!!