DOUBLE GUN CASE
"Absolutely thrilled about this case. It fits everything I need it to plus some. This is my second pack from 3V, and look forward to a few more."
- Simon Mattson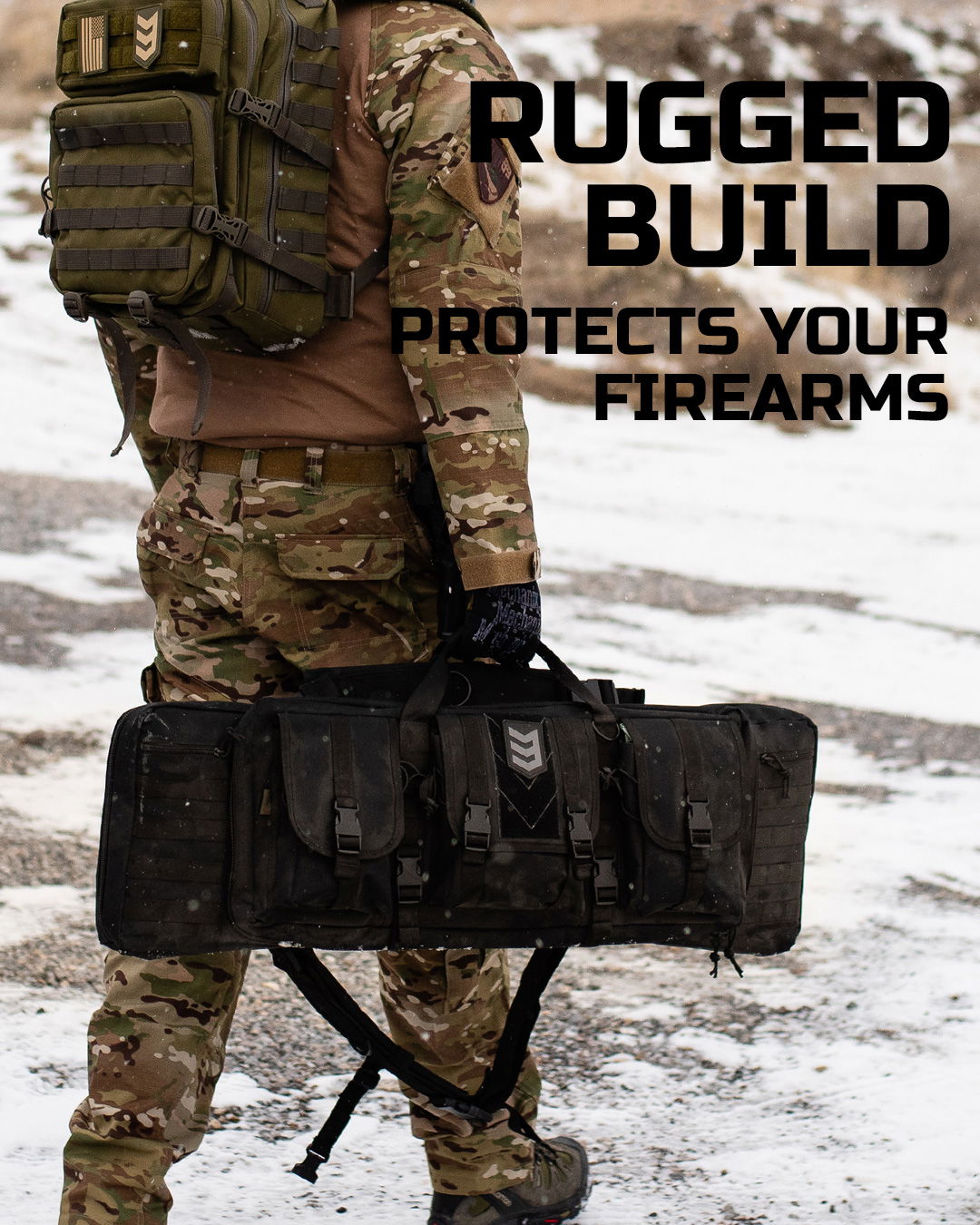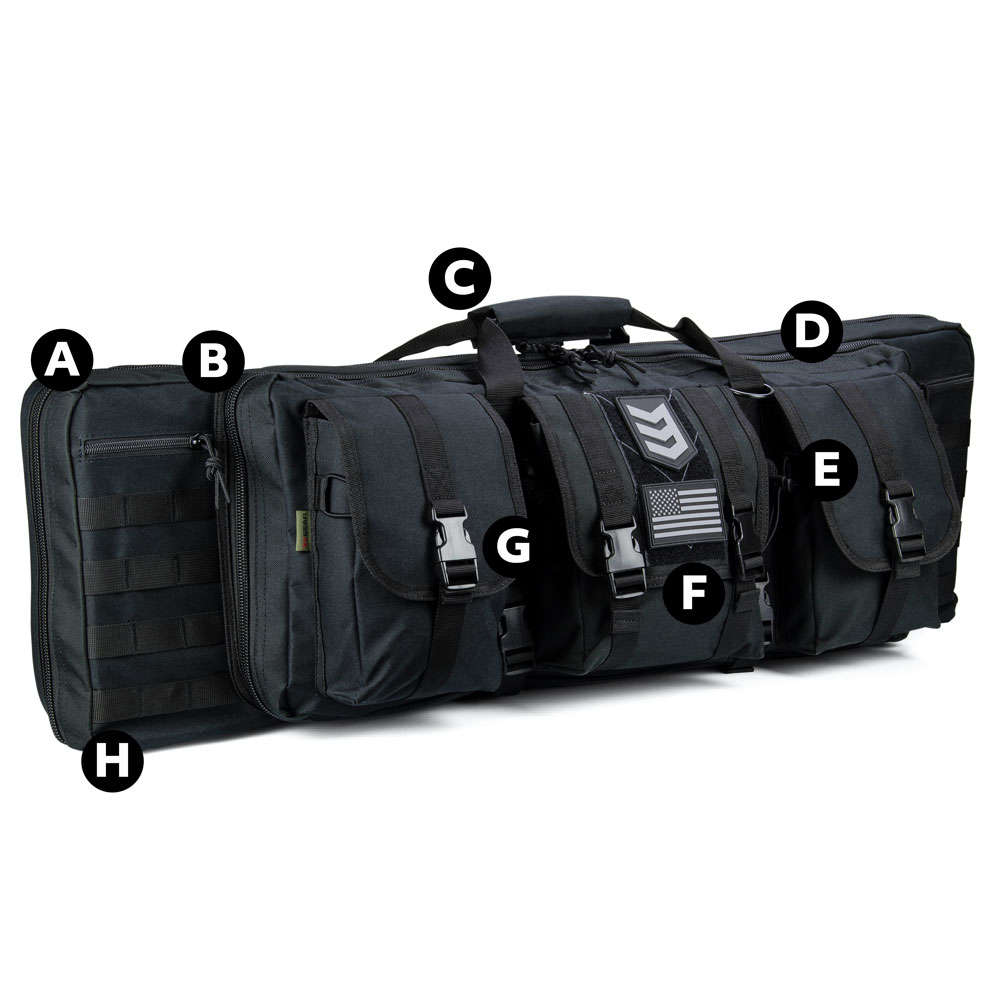 Ranger 36" Gun Case Features
A - 100% padding to protect your firearms.
B - Holds two rifles up to 36" each.
C - Padded grab handle.
D - Large separate pocket for pistols and magazines.
E - Three large accessory pockets.
F - Patches included.
G - Compression strap keeps your gear secure.
H - MOLLE compatible.
ADDITIONAL FEATURES & SPECS
12"h x 36"w x 8"d
Large zippered front compartment (24" x 10" x 2") with two padded pistol pockets
Detachable padded and adjustable backpack straps
Water resistant
Lockable zippers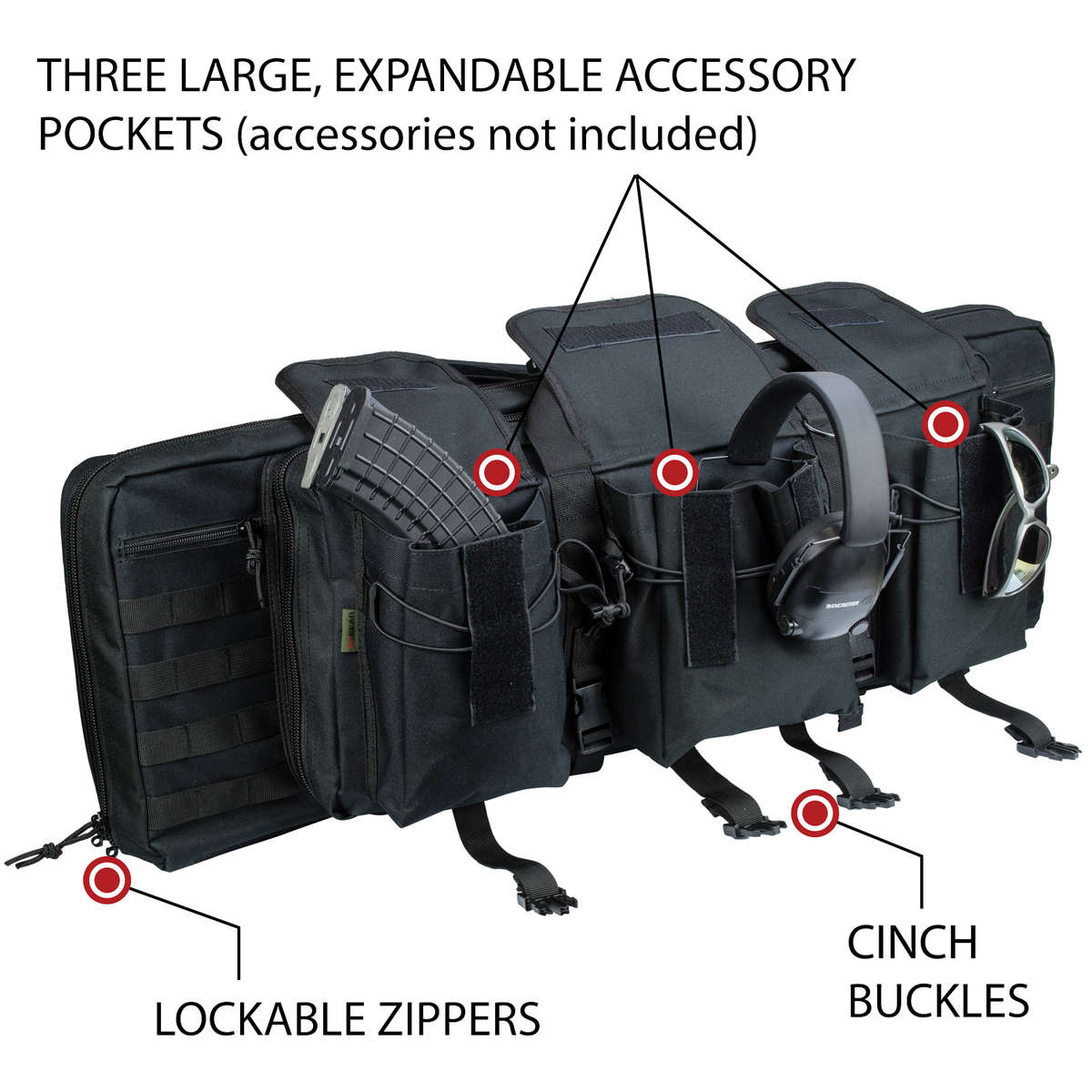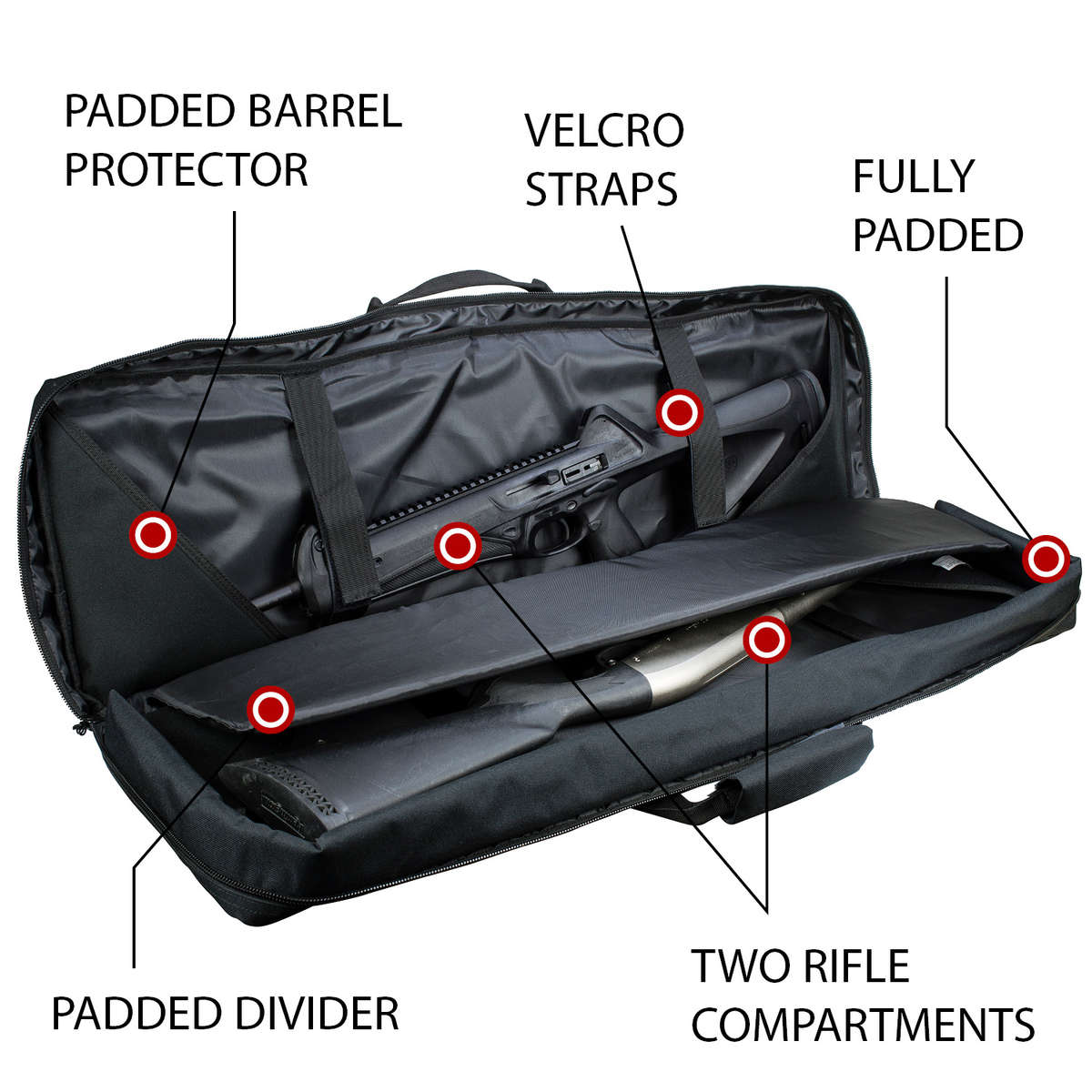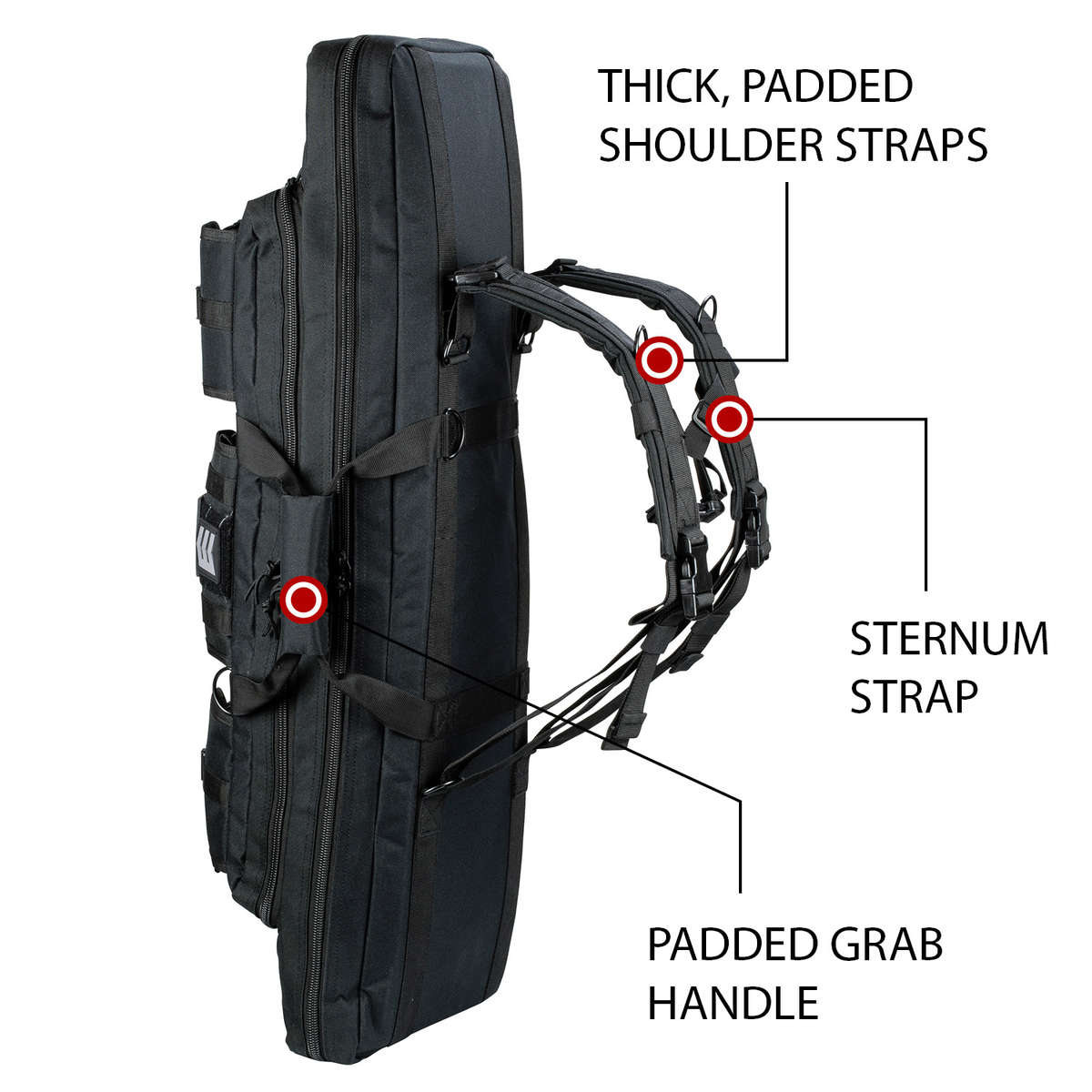 Best Soft Case ever
I absolutely love this case. My sister bought me one for my birthday, and I loved it so much I returned the favor and got her one as well.
I think it's awesome
Because it was so cost-effective I was concerned about the quality but now that I've received my product and used in multiple times I am nothing but satisfied.
Love This Case
Ordered a 36" Ranger case for my SCAR 17S. It's the perfect case for it. SCAR tucks in nicely w/stock collapsed (not folded), 36mm prism scope & compact holosun attached. Lots of room to store extras if you choose to detach or you can store ready to roll. All my rifles are getting a Ranger Case !!!!
Ranger 36" Padded Double Rifle Gun Case
I bought the case a week ago and so far its perfect! I recently bought a Sig Sauer m400 Tread and it fits perfectly, will be looking for a AR pistol to add to the bag as well. I am more than satisfied with the bag and 3V Gear!