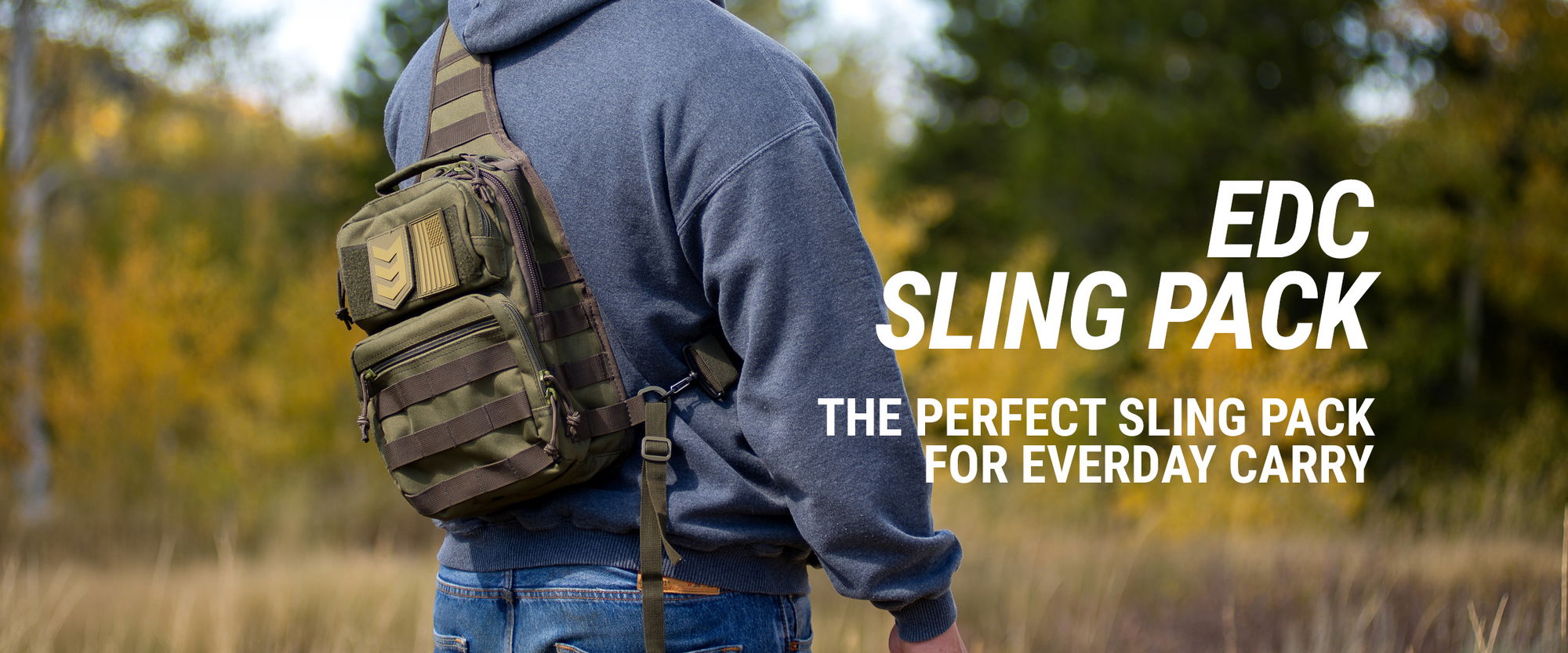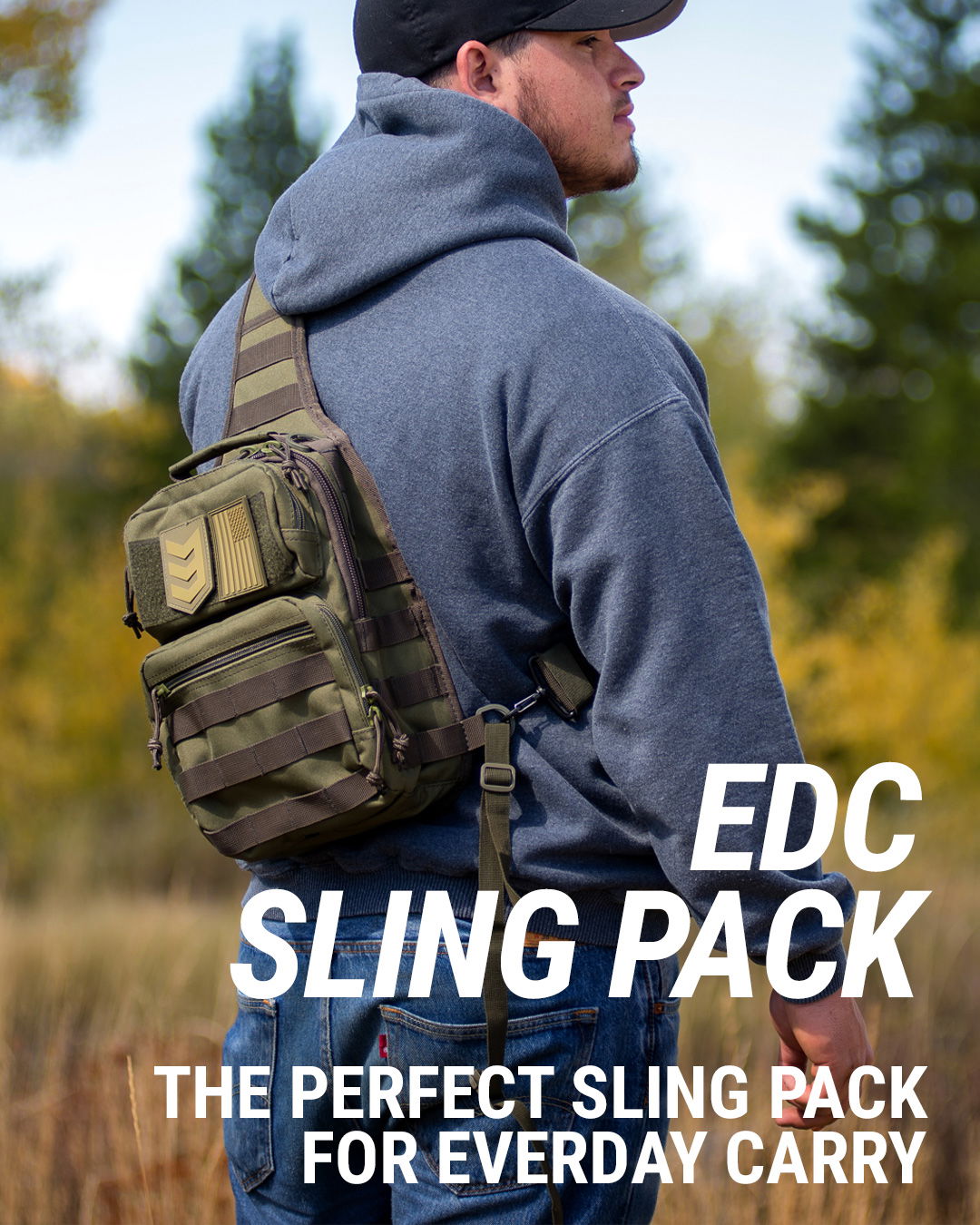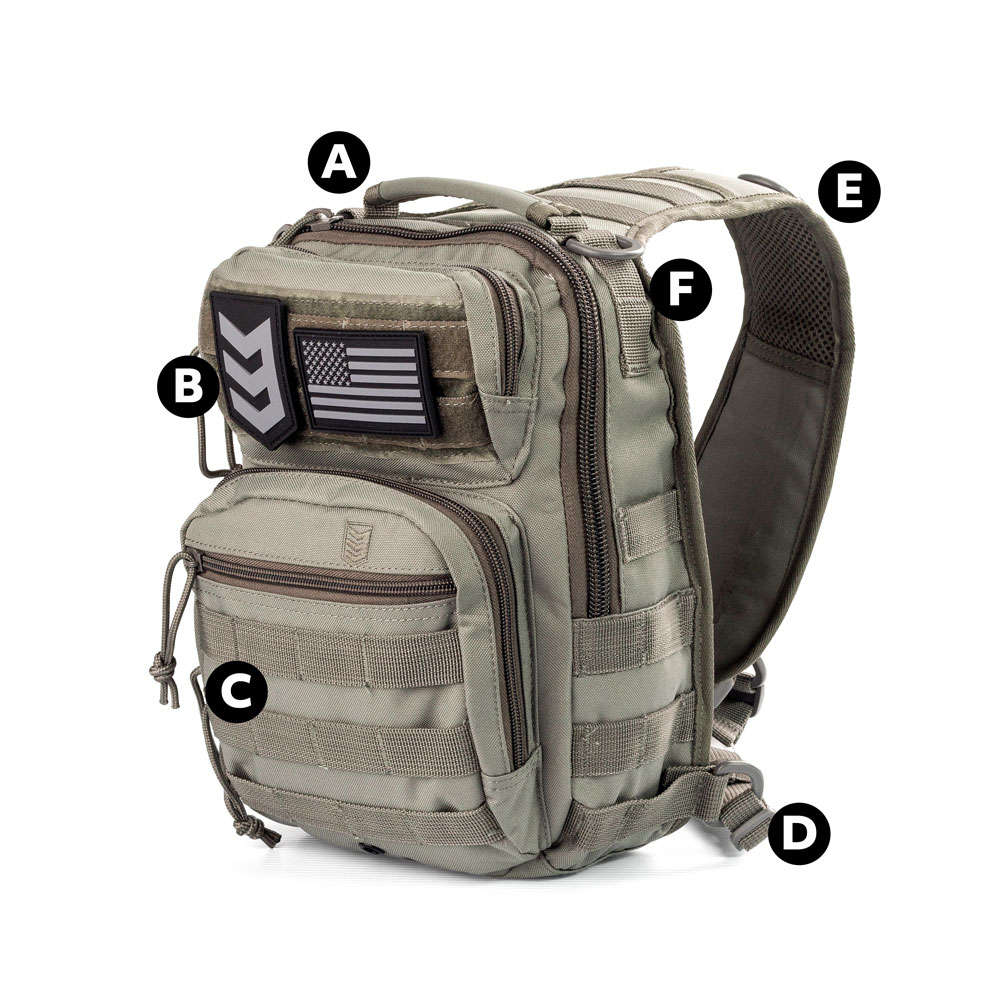 Posse EDC Sling Pack Features
A - Padded grab handle.
B - Patches included.
C - MOLLE compatible.
D - Stabilizer strap keeps the sling pack from sliding.
E - Heavy-duty padded shoulder strap can be worn over either shoulder.
F - Two CCW pockets.


ADDITIONAL FEATURES & SPECS
11"h x 8"w x 5"d
Padded laptop sleeve fits most 9" tablets
Admin panel to keep you organized
Concealed carry pocket
Ambidextrous shoulder strap design
7 Liters
Posse EDC Sling Pack Details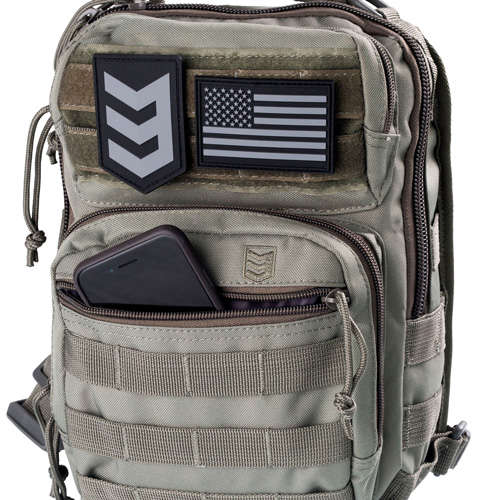 The front zippered stash pocket is ideal for the those small, thin items you want to tuck away quickly. Think phone, wallet, keys, etc.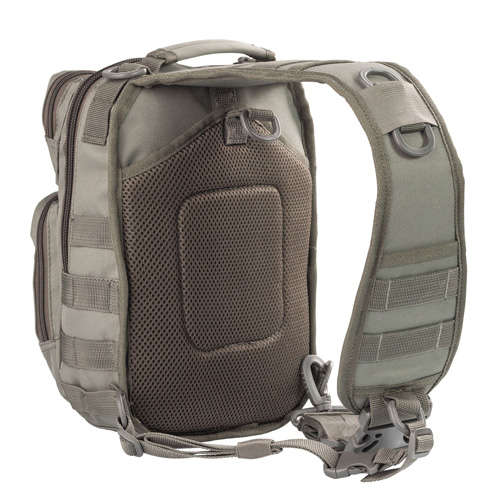 The ambidextrous design of the Posse lets you wear the sling pack over either shoulder. A stabilizer strap will help keep the sling pack secure.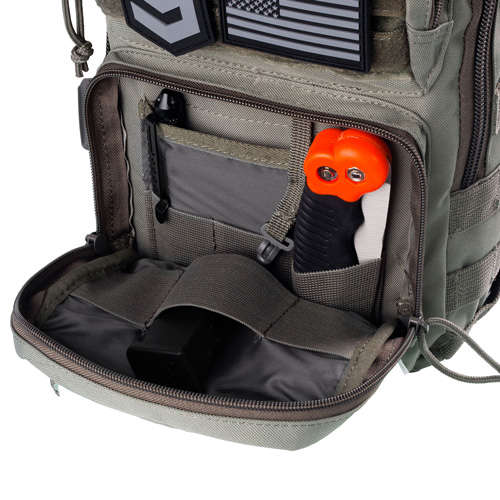 With multiple pockets and elastic webbing you will be able to configure the Posse to your optimal carry configuration.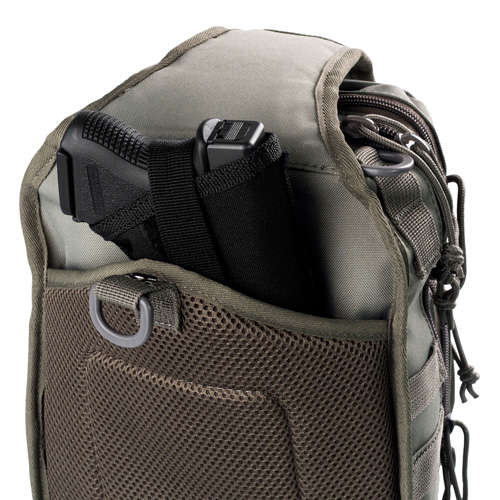 The rear CCW pocket has a velcro panel so you can attach your CCW with a velcro holster. The plastic buckle and snap give you quick access when you need it.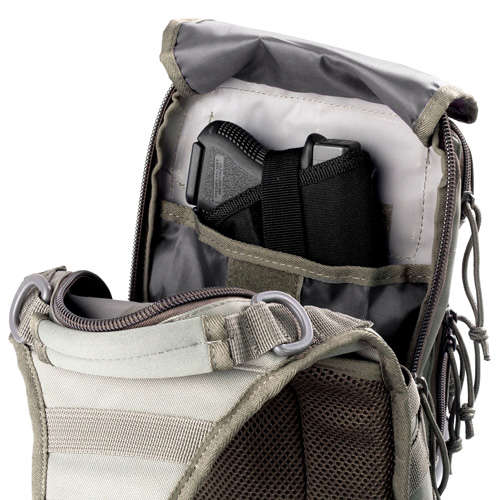 A hidden internal CCW pocket keeps it out of prying eyes but will be available if you need it.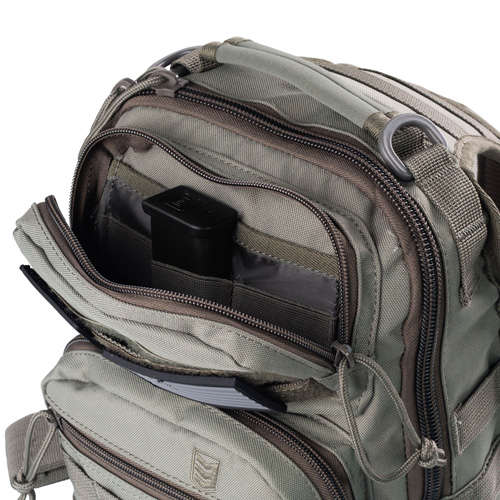 A padded grab handle on the top of the Posse gives you the option to carry the bag at your side.
3V Gear Posse Sling Reviews
Perfect
The posse is the perfect pack to toss you everyday necessities in. The drain holes are a life saver and the individual spaces for your gear hold everything in place.
First edc pack but third pack
Packs last about 2yrs this new Edc one looks like the places the others failed this one won't I hope bit ask me in Two years
Raphael,
We're sorry to hear about your pack. However, we do have a Warranty program if you'd like to look into that further:
https://3vgear.com/pages/warranty
~3V Gear Team
Great Anything Bag
The 3V Posse is a great "anything" bag. Great for your GoPro and accessories, for carrying EDC essentials, or first aid needs. I will say the molle webbing on the sides of the pack is not standard and, I verified with 3V support, this is by design you can clip a flashlight, a knife, or anything else you want, but you can't mount anything molle unless you use paracord… all in all it is a great little pack and it's very comfortable and has lots of capacity and capabilities. I love this product.
Emergency Bag
Colorado Paramedic here and I've got the the 3V Gear Posse EDC Sling Pack that I have converted it into a mini-emergency kit and stowed away in my car as a precautionary, multi-patient care kit. I do a lot of outdoor activities that are far away from emergency services so it's important to be prepared. This sling is well constructed, light weight, and has a lot of space for gear. If I'm hiking I can use it as-is or connect it to my backpack and small enough that it doesn't take up much room in the car. I've already used it once for an injured hiker and I'm glad I have it holding my equipment!
Great product
I enjoy their product great and long lasting
Posse
Quality bag. Shipped on time. Very happy with my order.
3V Gear Posse EDC Sling Pack
I find the oack well made, durable and just the right size. But for those like me who need to carry an 8x11 note book it's a little tough. It would be great if the main pouch was able to do that.
Would I reccomend? Most definitely! I have3 other sling packs from 3V.
My EDC compact yet large at the same time
Perfect size with ample compartments. Use it for multiple purposes.Love the versatility of the access to compartments and ambidexterity. Holds everything I need for a short or long day
Small but perfect
Awesome price and came in less than a week after ordering. When it came in I was super concerned about the size. I used to carry a small backpack around and I was planning on moving all the this that we're in that into this new sling bag but when I saw it, I didn't see much hope. 5 minutes later and I got everything to fit with still a bunch of space left over. I felt like the compartments kept spawning there were so many, like every time I open it there's a new one. So much space but still comfortable to hold and it looks great. Will buy from this shop again, especially since they sent me a 15% discount on my next purchase too. Best purchase I've made in a while
Small posse
Great construction, heavy duty. Just way to small should be double the size.