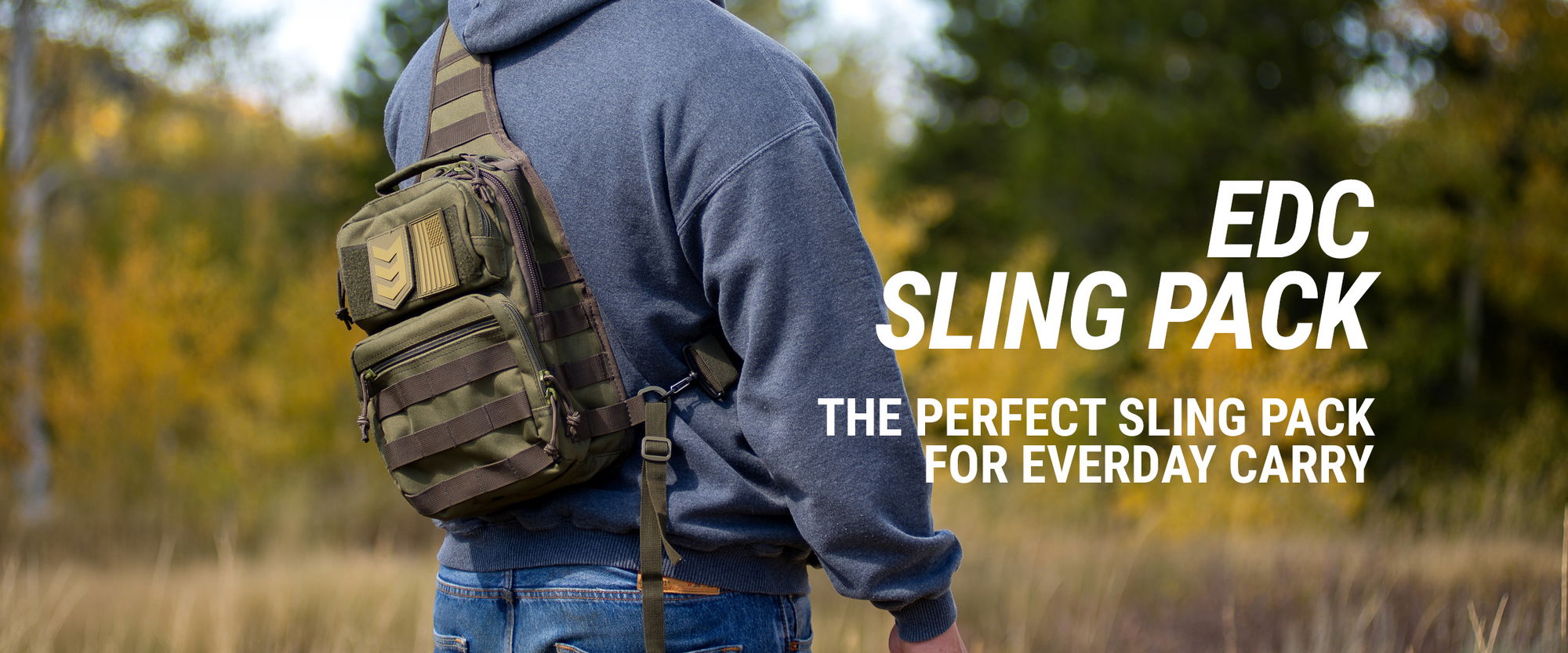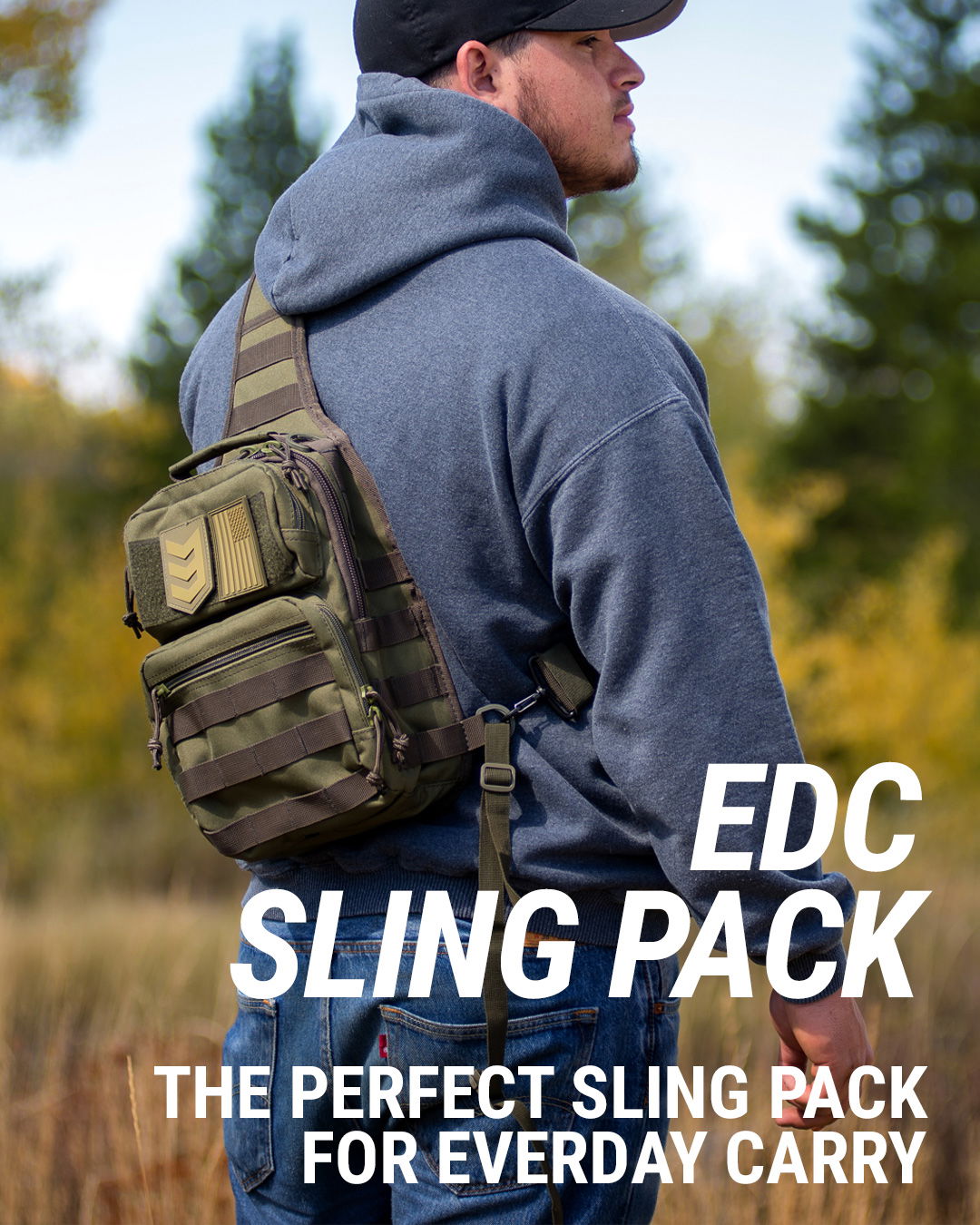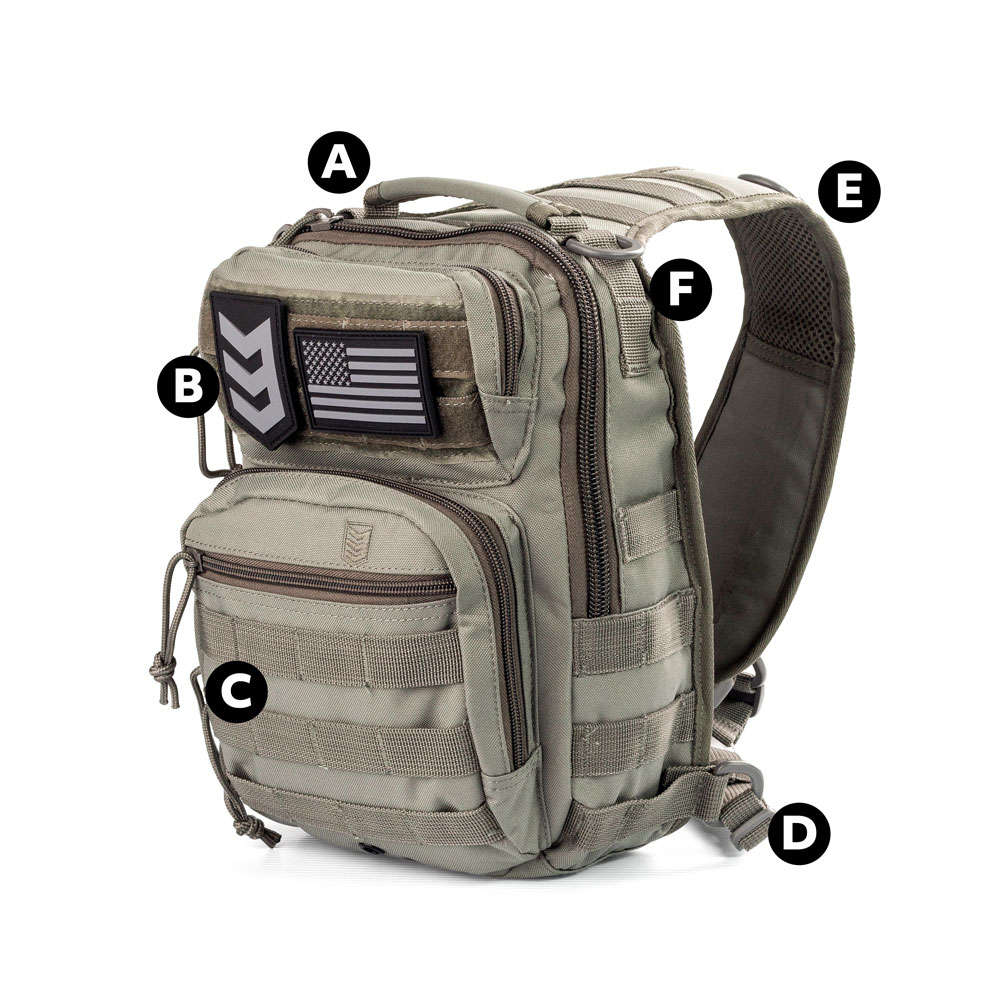 Posse EDC Sling Pack Features
A - Padded grab handle.
B - Patches included.
C - MOLLE compatible.
D - Stabilizer strap keeps the sling pack from sliding.
E - Heavy-duty padded shoulder strap can be worn over either shoulder.
F - Two CCW pockets.


ADDITIONAL FEATURES & SPECS
11"h x 8"w x 5"d
Padded laptop sleeve fits most 9" tablets
Admin panel to keep you organized
Concealed carry pocket
Ambidextrous shoulder strap design
7 Liters
Posse EDC Sling Pack Details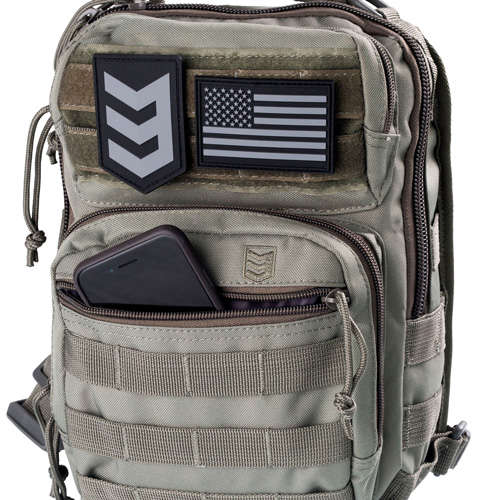 The front zippered stash pocket is ideal for the those small, thin items you want to tuck away quickly. Think phone, wallet, keys, etc.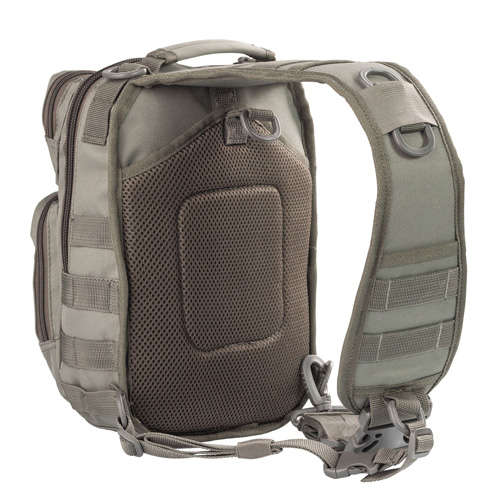 The ambidextrous design of the Posse lets you wear the sling pack over either shoulder. A stabilizer strap will help keep the sling pack secure.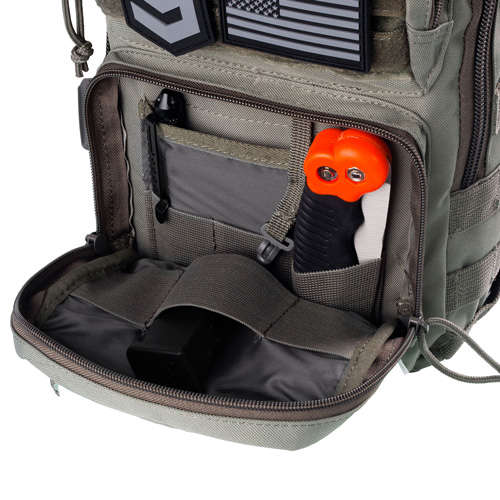 With multiple pockets and elastic webbing you will be able to configure the Posse to your optimal carry configuration.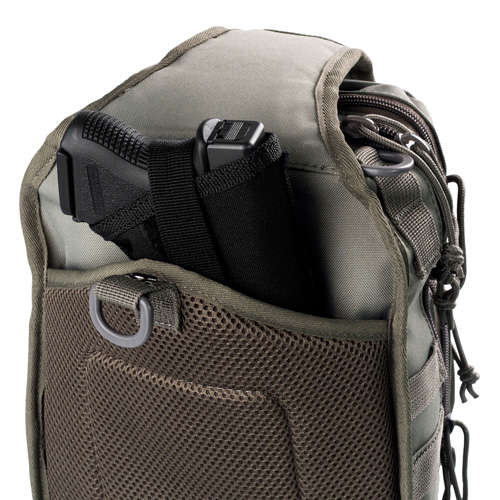 The rear CCW pocket has a velcro panel so you can attach your CCW with a velcro holster. The plastic buckle and snap give you quick access when you need it.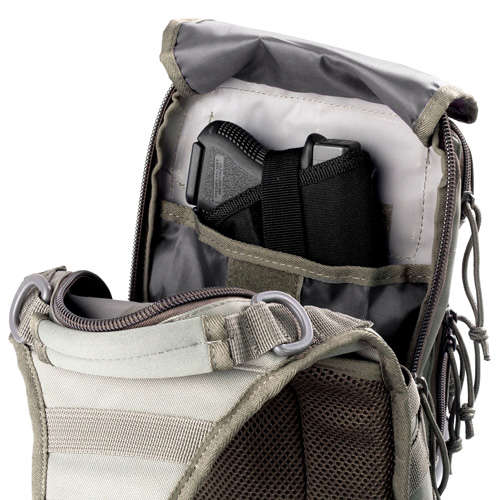 A hidden internal CCW pocket keeps it out of prying eyes but will be available if you need it.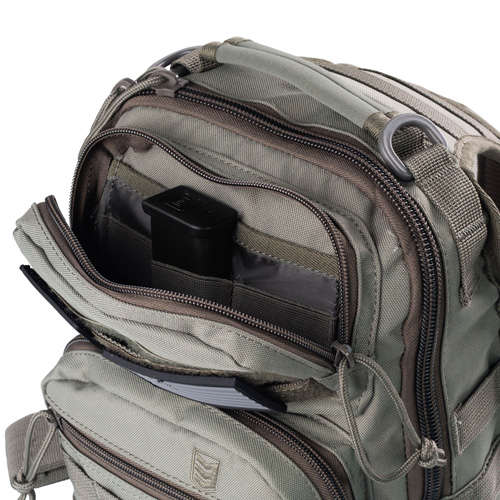 A padded grab handle on the top of the Posse gives you the option to carry the bag at your side.
3V Gear Posse Sling Reviews
Small in appearance, large in space
This is a great EDC bag! My wife claims I am a bag junkie, but I tell her I am just looking for the perfect bag to carry my kit. I think I might have found it! While it isn't going to replace your bug out bag with all your ammo and weapons (or your backpack for 2+days), it is a great EDC bag.
Posse Sling Bag
Absolutely amazing bag. Quality product that I haven't been about to put down yet. I bring it everywhere and you can carry and conceal so much stuff with this bag. Hands down my favorite bag that I own. Worth every dollar!!!
My EDC Bag.
What took me so long to buy this! I've known about this bag for years. I have so many other bags including 3V gear bags. I got really sick and tired of bigger bags for EDC. I end up over stuffing and over weight. I love this bag. It has a back pocket for my firearm, elastic loops for spare mags, flashlights, knives. Room for first aid, electronics, etc. It's so much lighter and more comfortable than any of my other bags. It's perfect!
Awesome pack!
Absolutely love this pack! The sling design fits nice and snug against the body without limiting my movement at all while working all day in a shop. I don't even notice it's there. Lots of compartments with pockets/strapping inside them to keep tools and supplies organized and molle webbing all over the exterior allowing you to attach additional accessories. Super functional and looks slick too.
EDC Posse
This is a great quality sling pack to carry a light lunch, my ditty bag with meds, nail clippers, toothbrush, etc. and a small handgun to and from work. I bought a water bottle carrier to attach to it for short hikes and exploring around town.
Practicality
Good design, practical for everyday use.
Exactly what I wanted..
This bag is extremely durable, and made very well. I doubt if it would ever need replaced in a lifetime. Plenty of options in the pockets to carry whatever you need. It's small enough to grab and go, but still big enough for a couple bottles of water in large pocket.
Amazing product!
The Sling Pack Posse EDC by 3V Gear has enough zippers, pouches, hidden features, and safety harnesses, that day by day I'm still discovering the amazing convenience of quality, color, and reinforcement of stitching! Love it! Thank you 3V Gear!
Great Gym Bag
Great bag to conceal carry and hold trauma items when I go to the gym!
Awesome Father's Day Gift!
Amazing product and fast delivery!