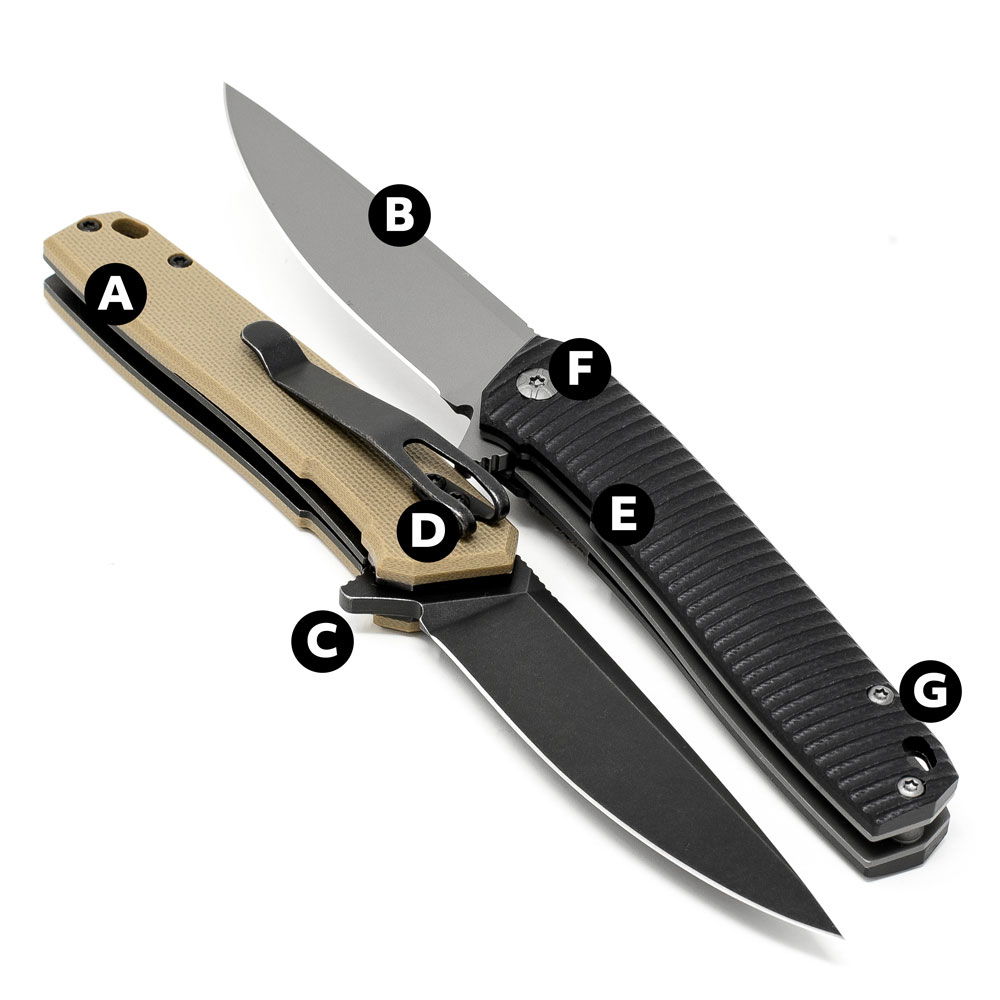 3V GEAR REACT FOLDING KNIFE FEATURES
A - Handle made of G10
B - Stainless steel 8Cr14MoV
C - Flipper style opener
D - Pocket clip
E - Stainless steel liner lock
F - Stainless steel ball bearings
G - Lanyard hole

ADDITIONAL FEATURES & SPECS
G10 handle available in black, blue, and tan
Handle is available grooved or plain G10
Three different blade types: black powder coated, TI coated, or stone washed
Blade length: 3"
Handle length: 3.5"
Each knife will also come with our magnetic presentation box as well
Limited lifetime warranty
Imported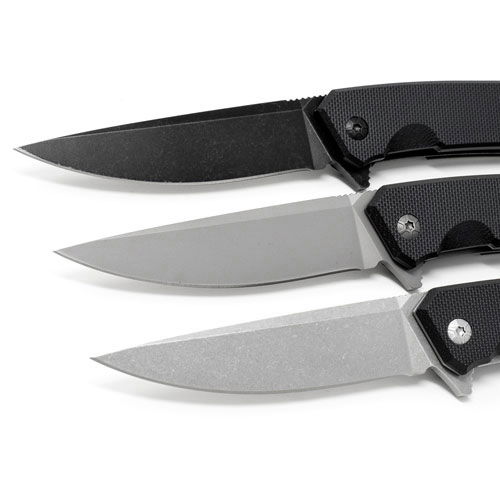 The React folding knife comes in three different blade finishes. Powder coated black, TI coated, and stone washed (shown above top to bottom).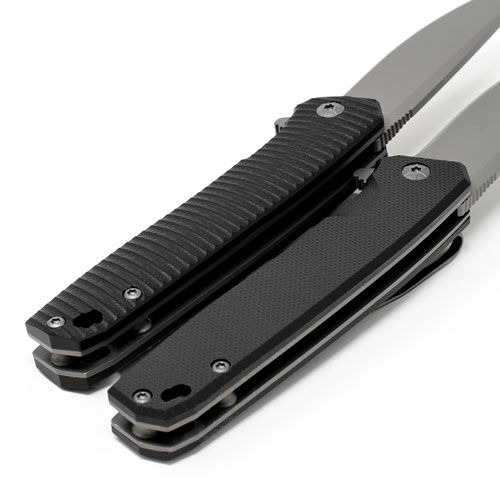 There are two different handle styles: grooved and plain. Each style also comes in three different colors: black, blue, and tan. The grooved handle is high-grip and great for when you are wearing gloves.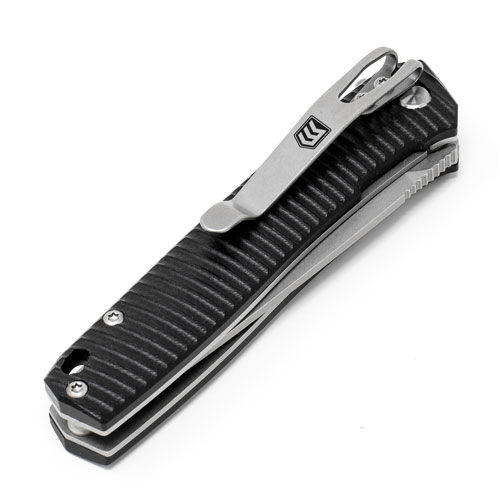 A stainless steel pocket clip will match the blade finish and comes engraved with the 3V Gear shield icon.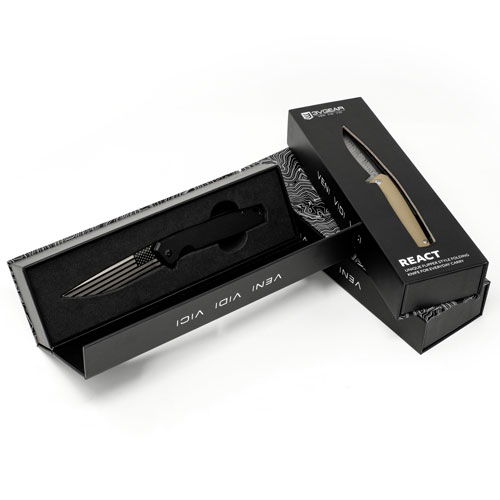 Every knife comes in a custom knife box with a magnetic closure. There is a die-cut opening on the lid to show off your new knife. The back of the box is adorned with a topographical map of the Wasatch Mountains where we are from.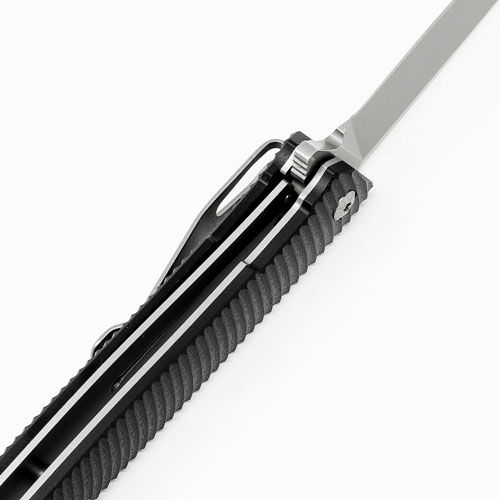 The React features a stainless steel liner lock that is built into the frame of the knife. Not only is it easy to use, it looks fantastic and matches the blade style that you choose. To use it, simply push the liner lock towards the frame and fold the blade back.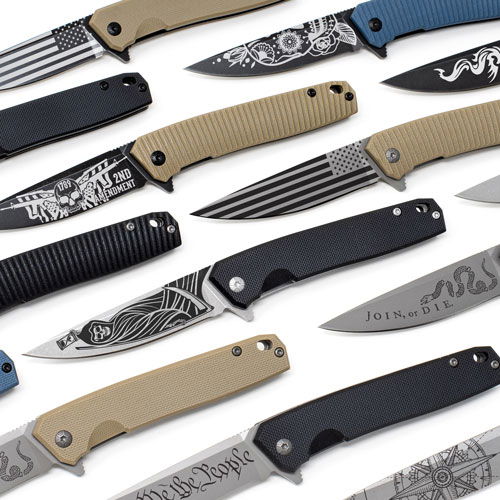 With different blade types and colors, different handles and colors, and tons of different designs, you can customize the knife to your exact standards and style.
PRECISION CRAFTSMANSHIP
Unique and Personal Custom Designs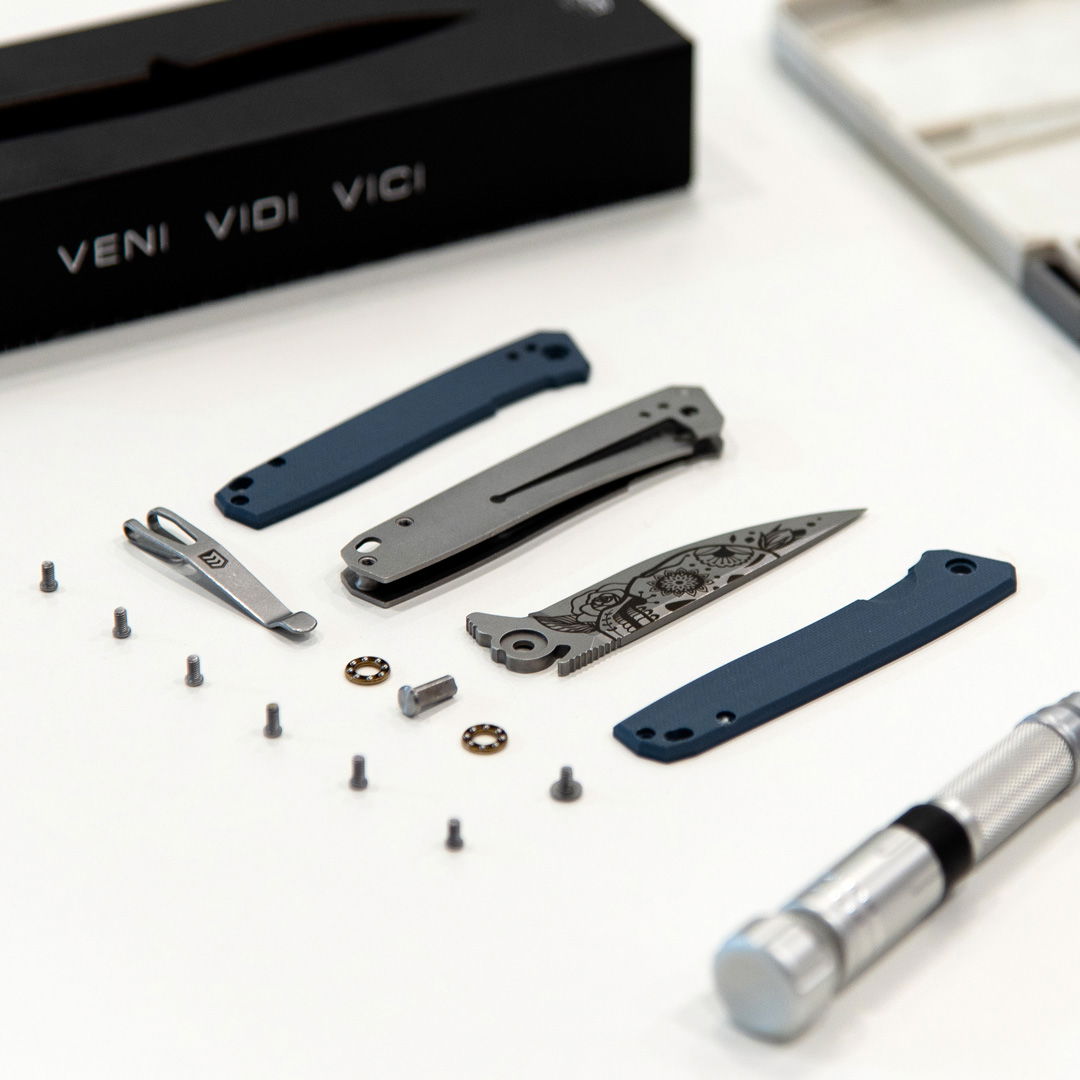 Great Service Knife
The representation of the Army was excellent and the knife is a great product. For the cost you cannot go wrong with this knife to Honor the Service you served in.
The blue colored knife handle is nothing like the picture.
The blue colored knife handle looks nothing at all like what it shows in all the pictures. Instead of looking like infantry blue or something similar, it's much darker and not very blue. The color is so far off that the invoice in the package says grey handle. There's also a sticker on the invoice that says grey handle. That's not even supposed to be an option. It looks kind of grey-green-blue to me, instead of light blue. I'll be returning it, either to exchange for a tan handled knife, or to get my money back. I haven't decided which yet. I don't know how bad they can screw up the color tan, and if I should eve take a chance on it.