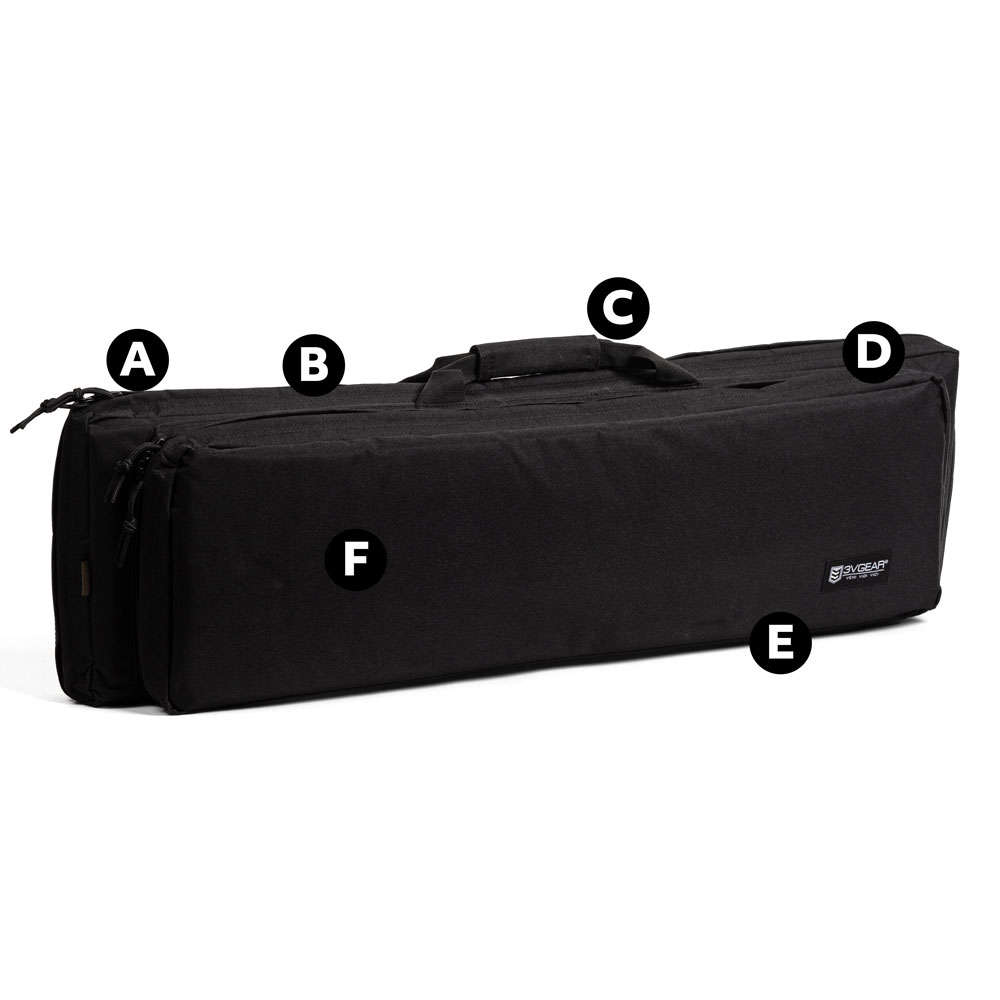 Covert 36" Gun Case Features
A - 100% padding to protect your firearms.
B - Holds one rifle up to 36".
C - Padded grab handle.
D - Large separate pocket for pistol and magazines.
E - Discreet styling to be more inconspicuous.
F - 600D weather resistant material.
ADDITIONAL FEATURES & SPECS
12"h x 36"w x 8"d
Large zippered front compartment (32" x 10" x 2") for a handgun, additional magazines, and two handgun pockets
Detachable padded and adjustable shoulder strap
Water resistant
Lockable zippers
Weight: 5 lbs.
Limited Lifetime Warranty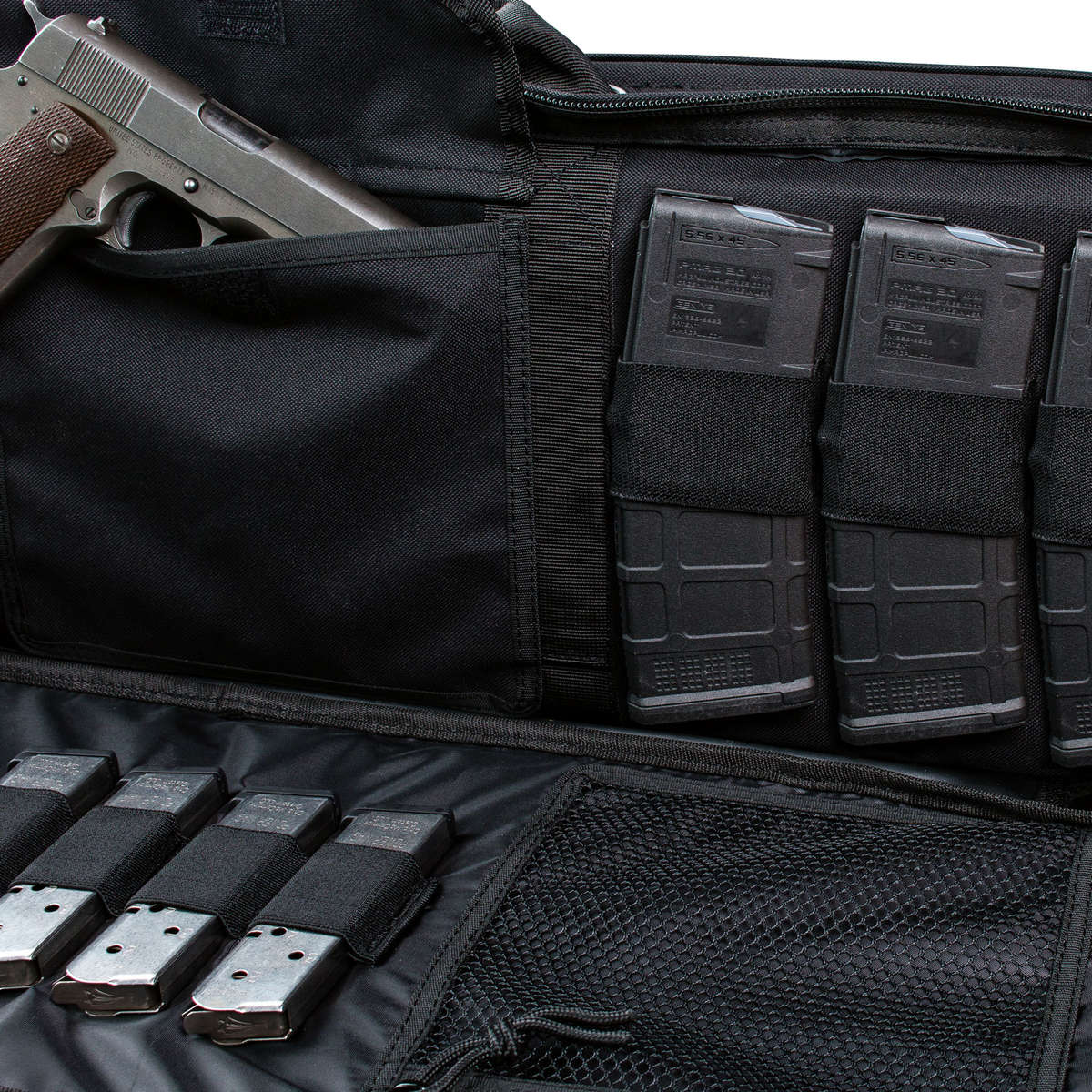 Pockets and elastic loops for all of your gear. There are six elastic loops for large (AR or AK) magazines and five loops for handgun size magazines.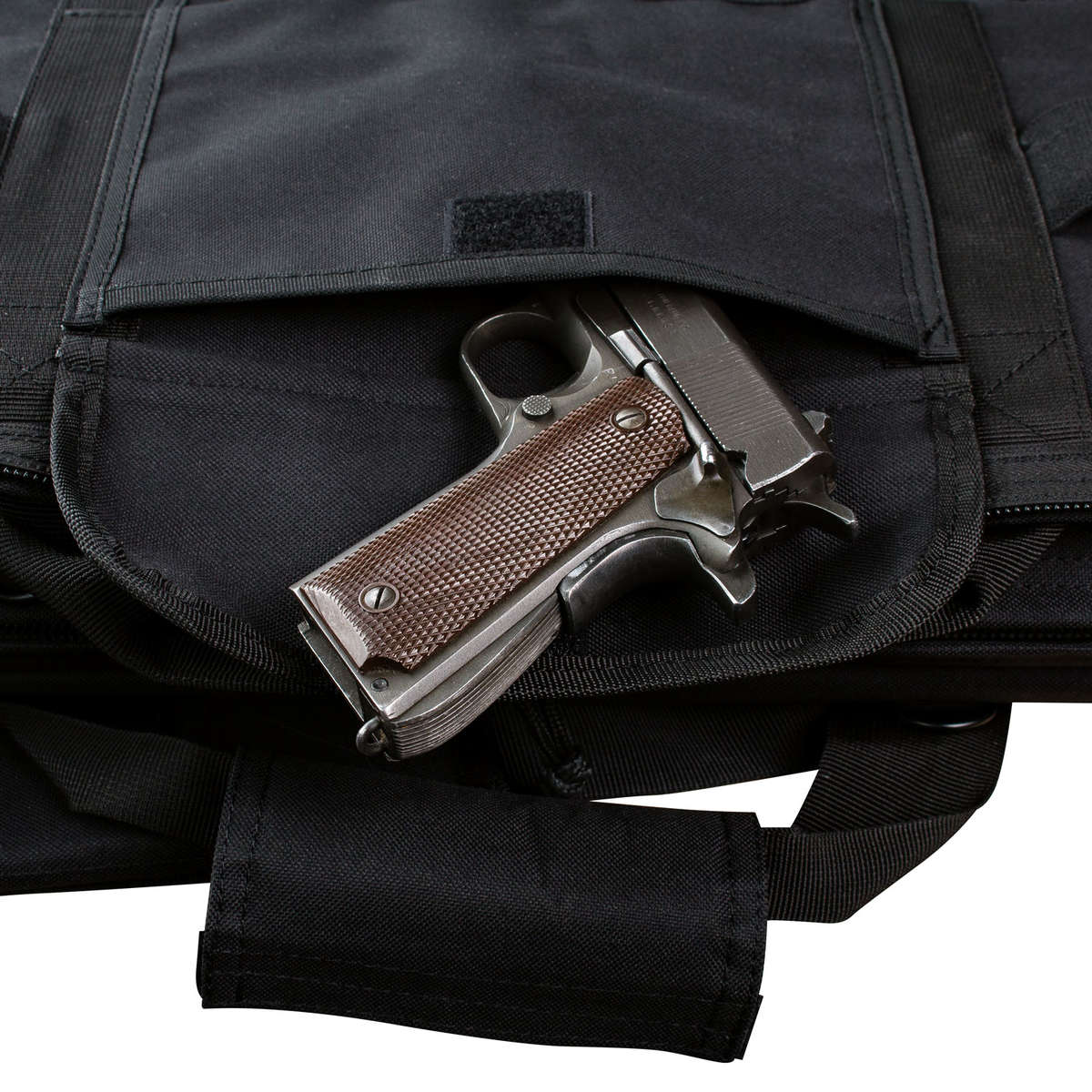 In addition to protecting your rifle, you can also carry a pistol in this convenient padded pocket.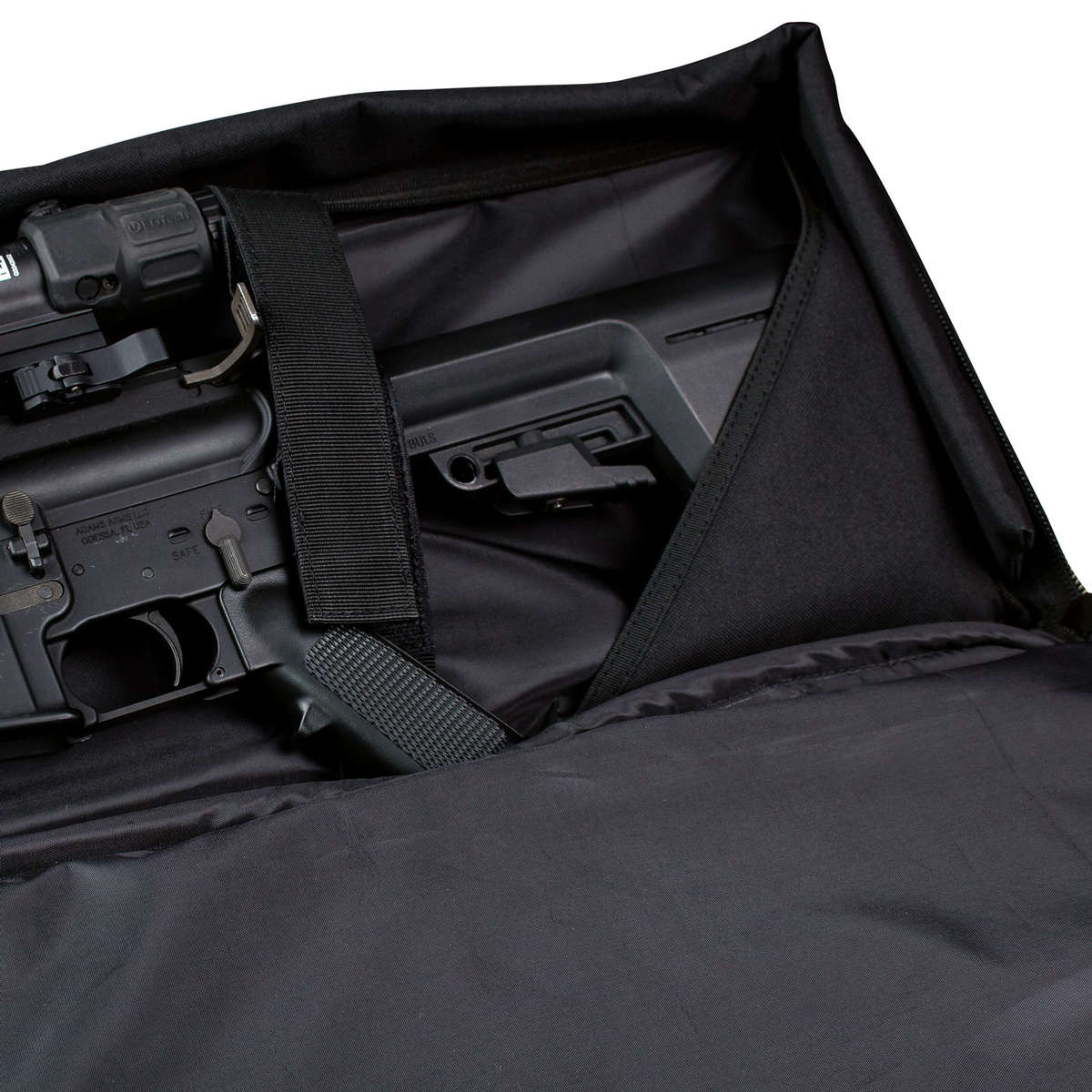 All sides of this gun case are padded to ensure safe keeping of your rifle. Additional padded corner pockets and velcro straps keep your rifle safe from damage.
3V Gear Covert Gun Case Reviews
What to Look for When Selecting a Soft Gun Rifle - FAQ
Yes. You can remove the shoulder carry strap and place it back on if preferred at a later time.
The Covert 36" gun case has two lockable zippers that can be fastened together with a lock. The lock is not included.
The Covert gun case can accommodate most popular firearms.
A thick, multilayer cushioned material is fitted through the borders and interior of our soft gun cases to help keep your guns protected.
Very good deal for the price
Overall a very good case for the price. Nice quality stitching and straps. The included backpack style straps were useless and a real pain to remove, so I just cut them off. The back strap sling is very good with a pad too. The storage is included and no additional additional MOLLE or Velcro attachments are required. Fits an M4 style carbine with normal barrel length very well.
Hello Thomas. The D-rings are designed to be heavy-duty. To open them up to remove/attach the shoulder straps, the use of pliers and flat-head screwdriver. If any issues please let us know.
Great bag
Fits my 16" carbine just right, outstanding quality for the money.
3V Gear Covert 36" Discreet Padded Rifle Case
Covert Gun Case
Arrived as advertised and fits my AR just perfectly. Didn't realize how much storage it has for my magazines also which is a plus. Overall I think it's a perfect fit for my rifle.
Magnificent
The Covert 36" rife case is elegant and useful. When I carry the Covert I feel confident that all my gear is secure and ready. I recommend this case for anyone who wants to maintain a low profile.
Covert 36"
Easily my new favorite rifle bag. I use it for patrol and it does what it needs to do.
Looks like a nice "regular" bag
As usual, the shipping was uneventful and my case came really quickly. I love the multiple pockets inside of the case and the included padding. While I may get the tactical looking version of this case, I am not one to share with the world how many guns I have :-). This case provides a very discreet look. If it were any smaller, it might pass as a double pool stick bag. The stitching appears to be done really well. No areas for snags. I'm looking forward to using this case to take my rifles to the range for some practice. Thanks again 3V for another great experience!
Great bag!!
Holds everything I needed to. So glad I shopped around and found 3V Gear!! Lots of great reviews on YouTube. You will not be disappointed in this bag. Trust me!
Just what I wanted
I wanted a AR case that was soft and semi discreet, but I could carry 6 or 8 full magazines. Love it.