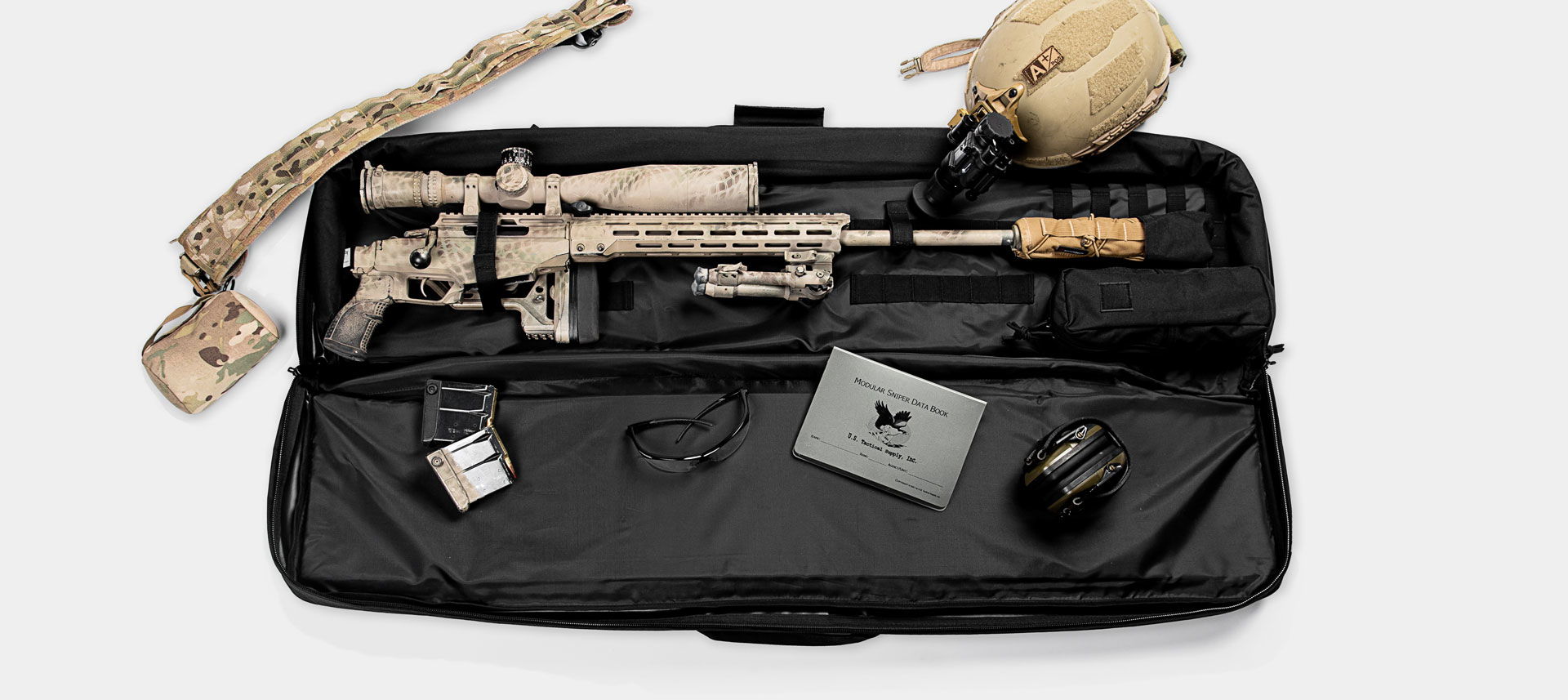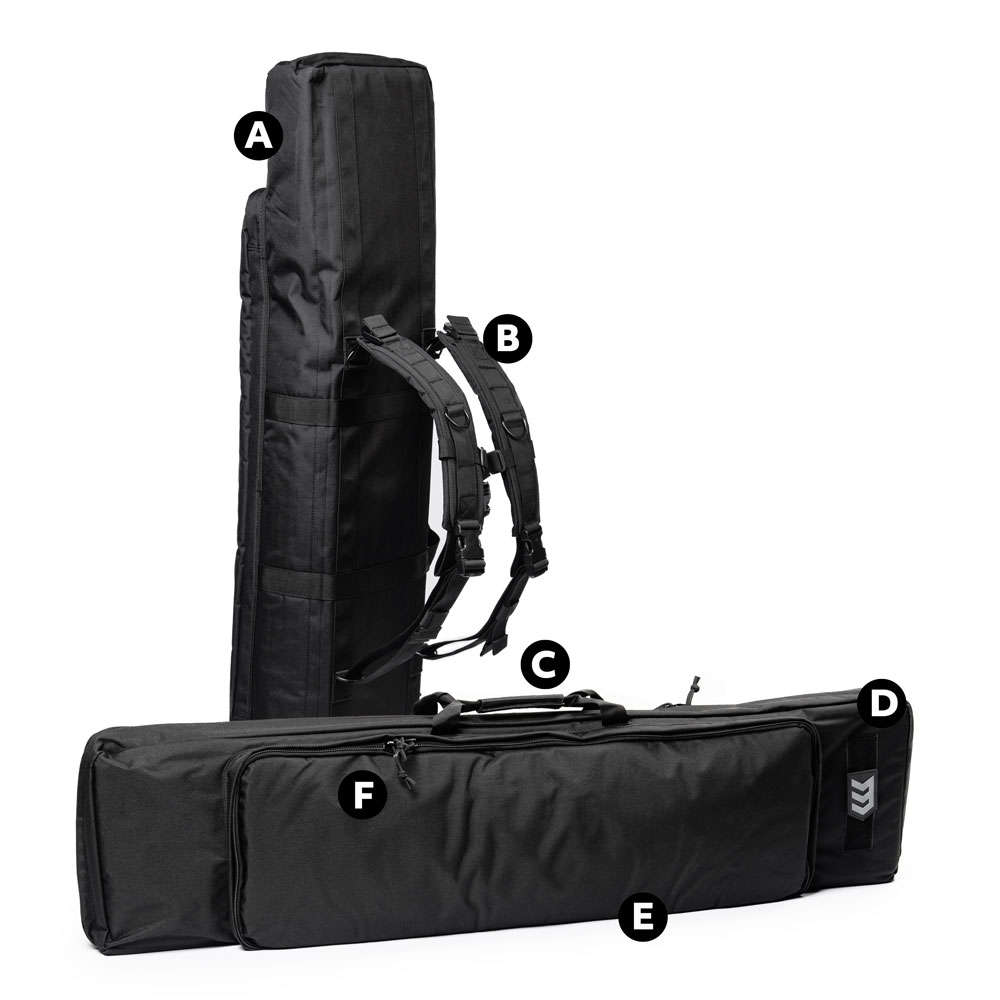 Covert 48" Gun Case Features
A - 100% padding to protect your firearms
B - Removable backpack straps and separate shoulder strap
C - Padded grab handle
D - Velcro panel for morale patches or ID
E - Discreet styling to be more inconspicuous
F - Locking zippers
ADDITIONAL FEATURES & SPECS
13"h x 48"w x 8"d fits a variety of long guns
Internal zippered pouch and muzzle brake holder
Large zippered front compartment (34" x 11" x 3") for a handgun, additional magazines, and other shooting accessories
Detachable padded and adjustable shoulder strap
Water resistant
600D fabric
Weight: 7.2 lbs.
Limited Lifetime Warranty

JUST WHAT I WAS LOOKING FOR
"I have a few guns that don't fit into most soft sided gun cases and I store them in hard cases. The problem with hard cases is they are bulky and heavy. The Covert 48" Case is lightweight, padded, and easy to transport. A lot of the time I will just unzip the case on the tailgate of my truck and shoot from there. I highly recommend this rifle case."
- Monte Shosted
3V GEAR COVERT 48" PADDED RIFLE CASE FEATURES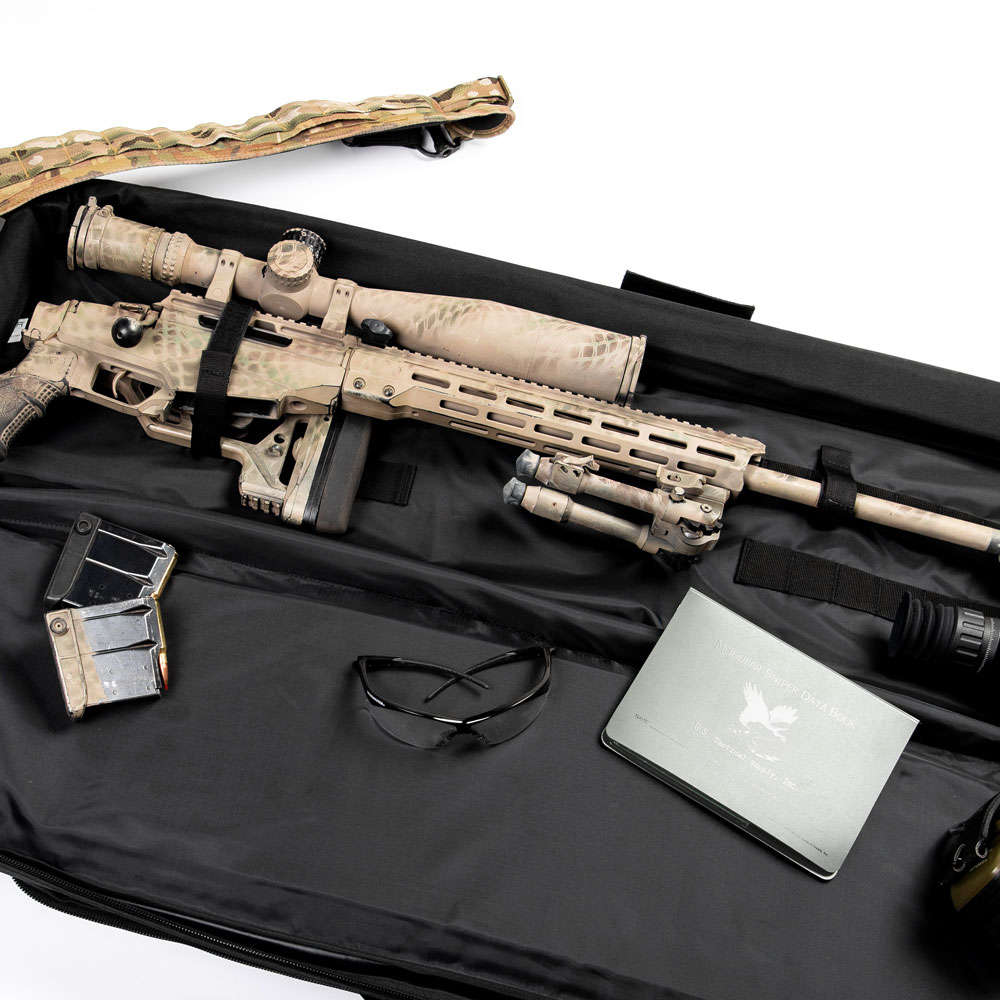 MOLLE webbing and adjustable Velcro straps allow you to secure just about any rifle into the Covert rifle case.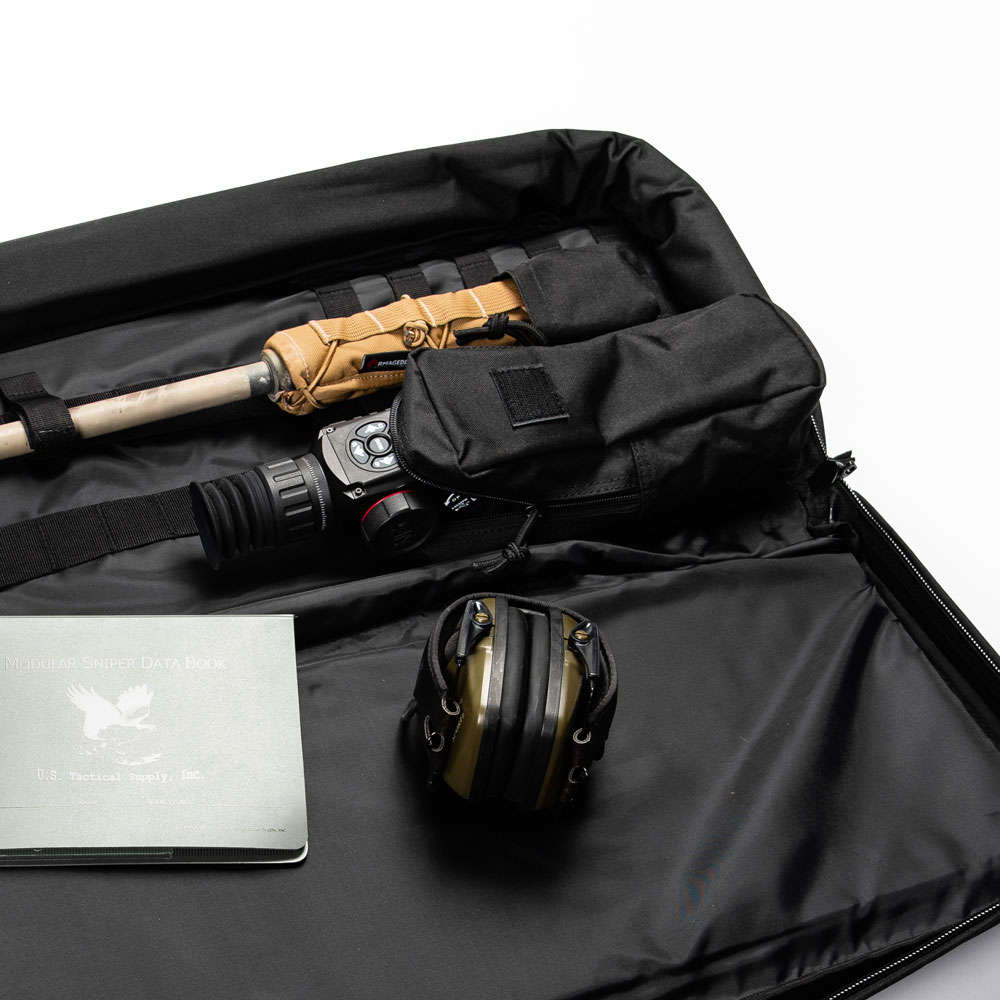 A zippered MOLLE pouch is included with the Covert 48" Rifle Case and is perfect for carrying a suppressor or other shooting accessories.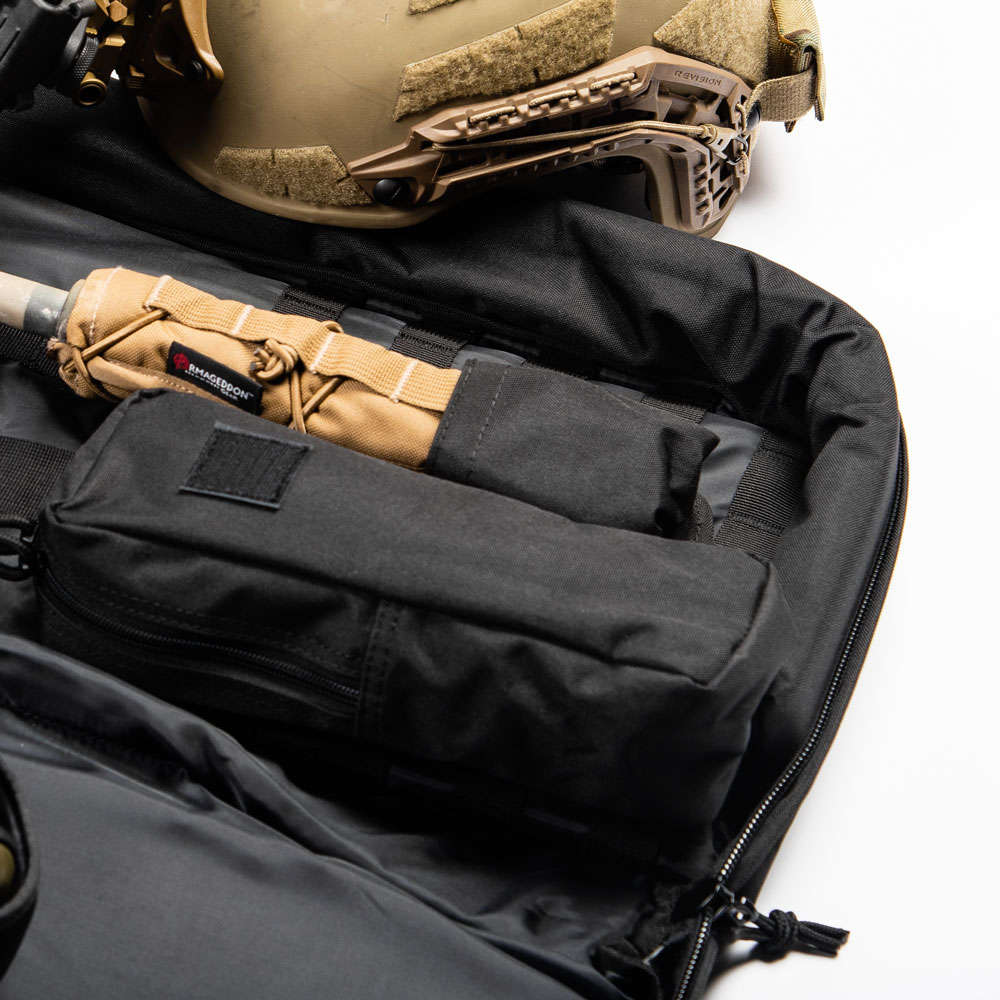 An included MOLLE muzzle brake holder adds a little extra support for your rifle.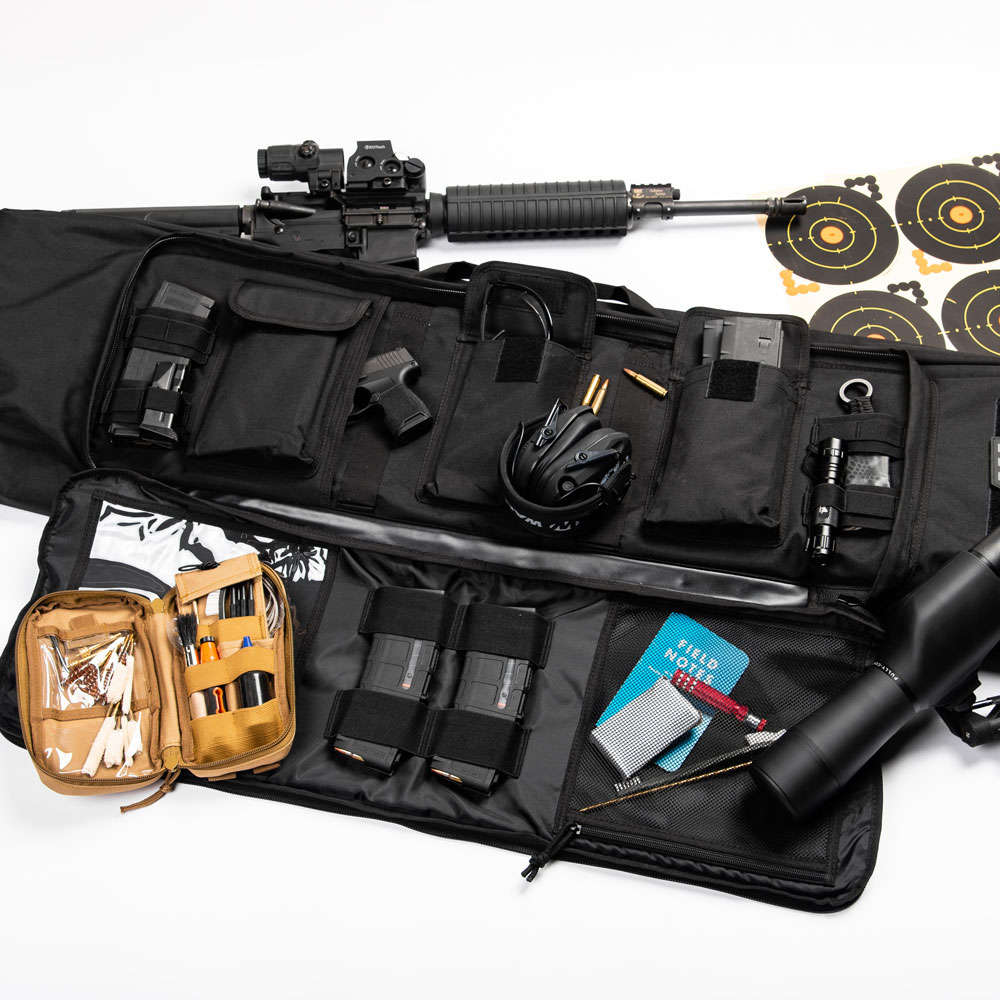 There is an incredible amount of organization in the Covert's front zippered pocket. Pockets, elastic loops, and more.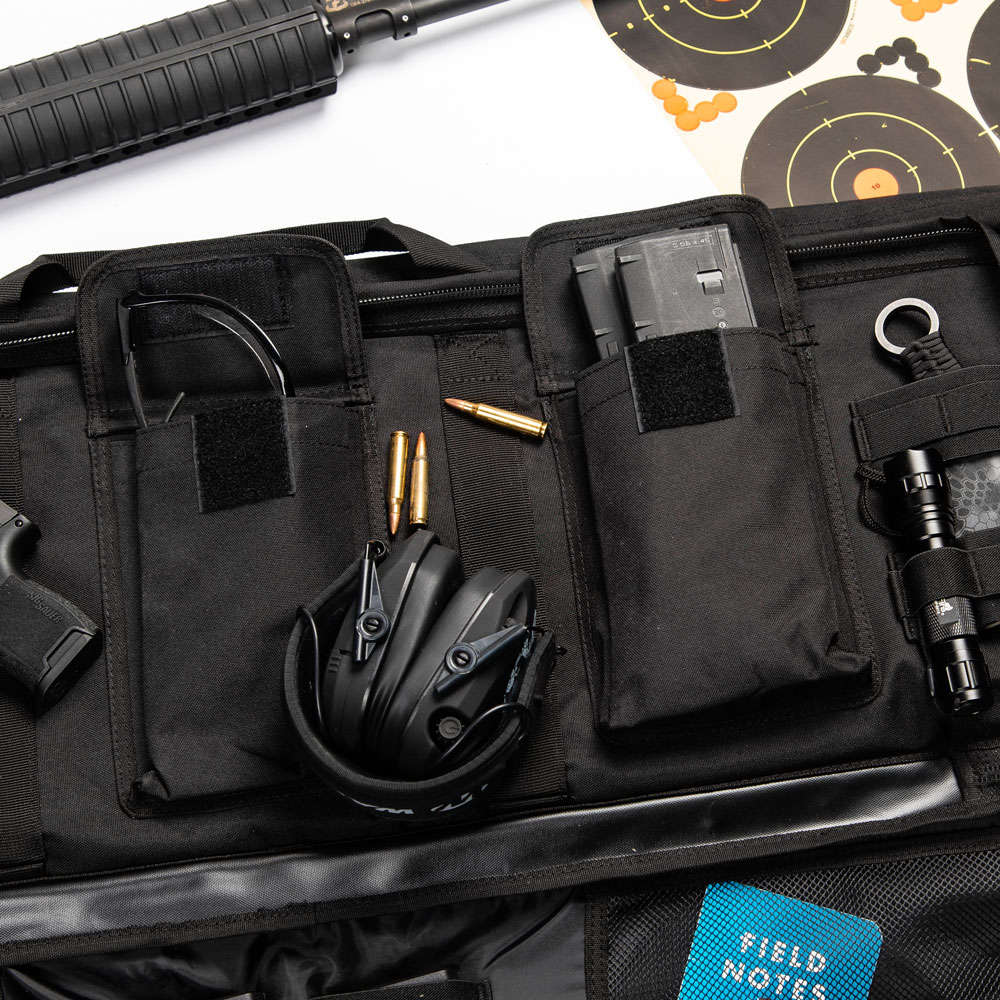 3 LARGE ACCESSORY POUCHES
The Covert features 3 large expandable pockets to hold all of your accessories. Each pocket will hold 2 30-round magazines or similar items.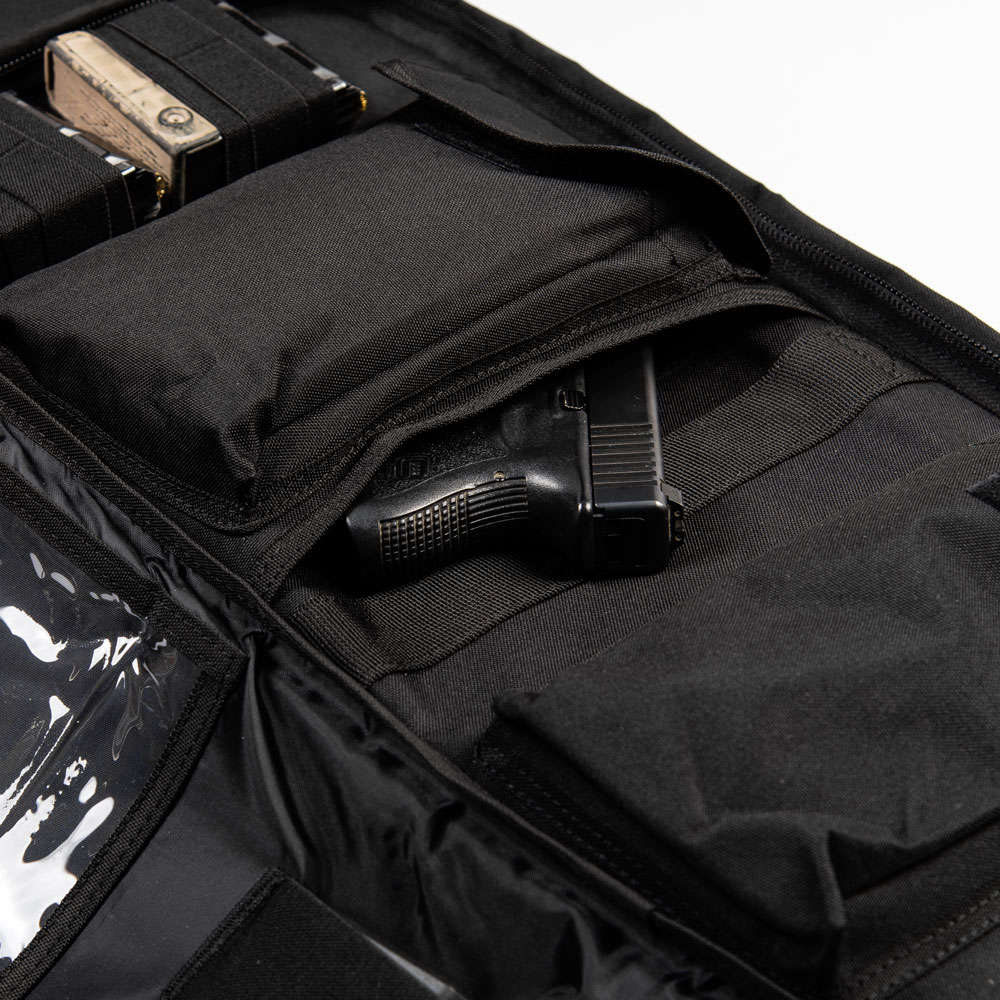 A hidden Velcro'd pocket is ideal for carrying a pistol or securing other valuables.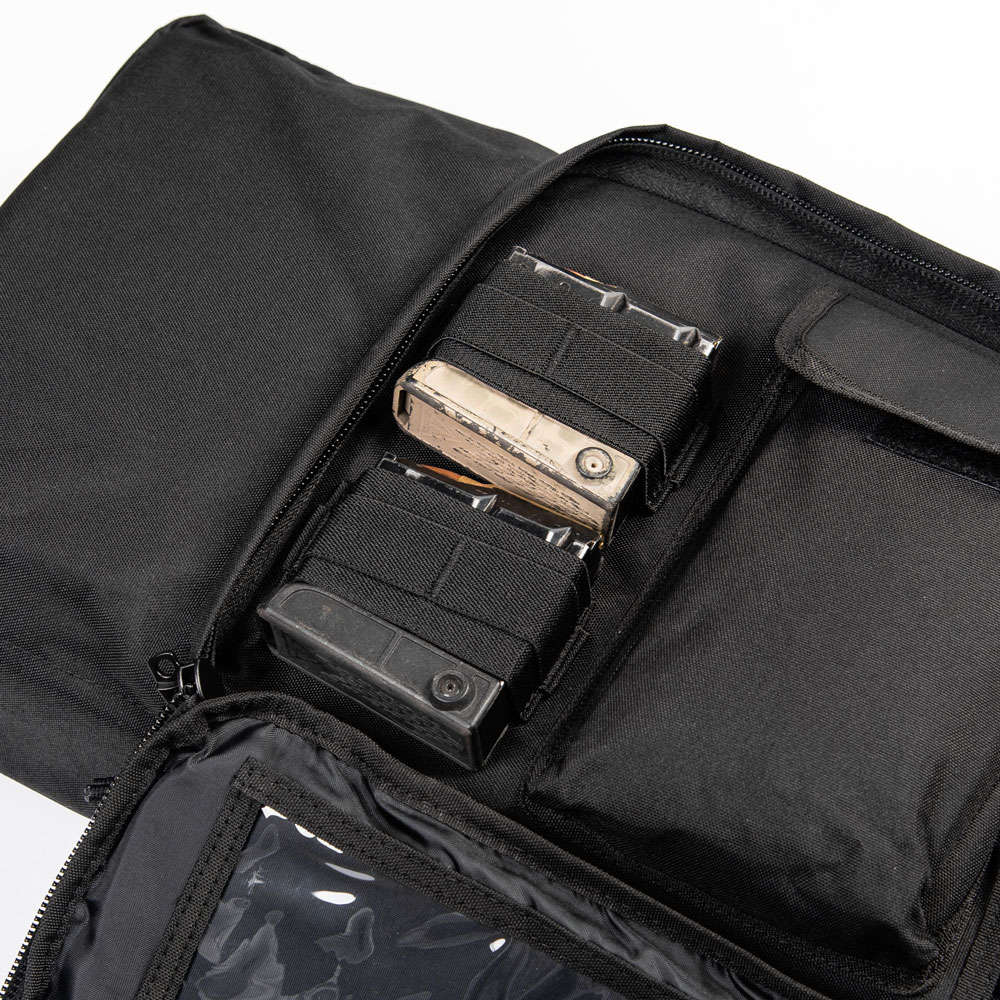 There are multiple elastic magazine loops and they are designed hold a variety of magazines. Whether you are using 7.62 rounds or 9mm handgun magazines. Both can be accommodated.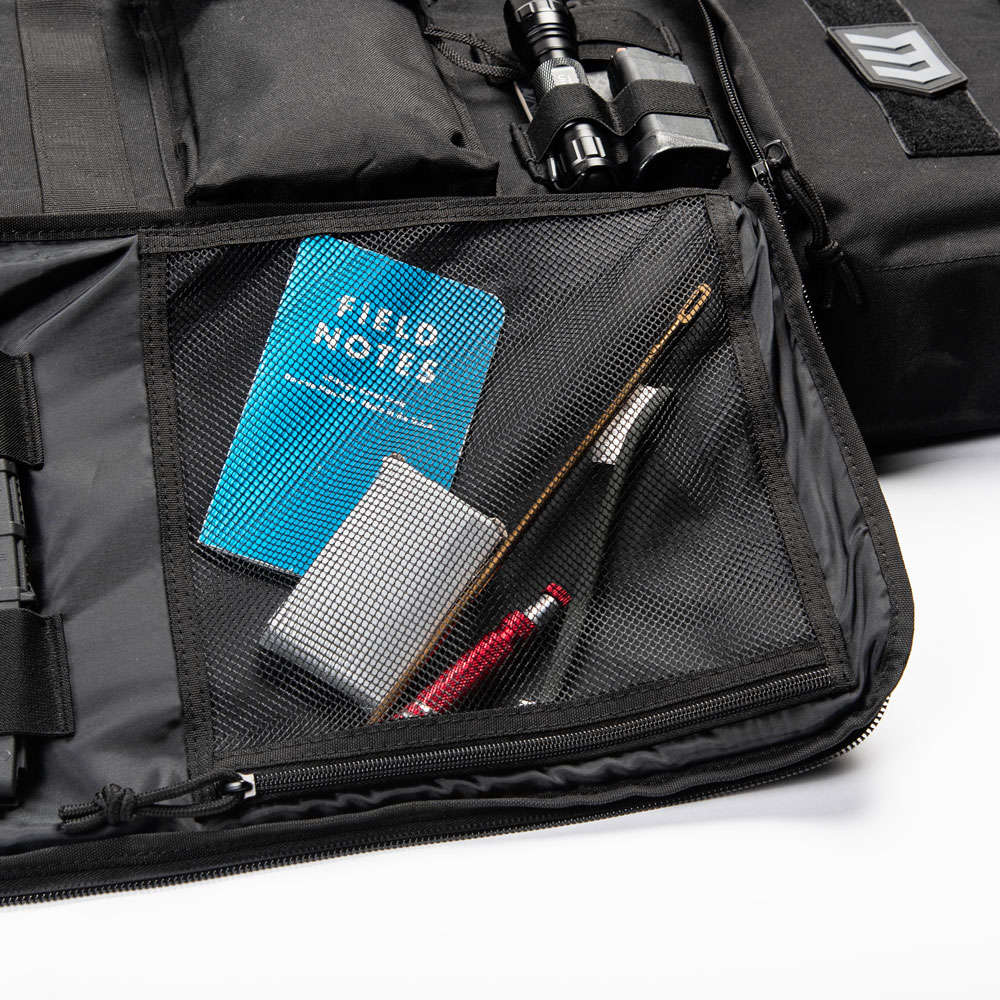 INTERNAL, ZIPPERED MESH POCKET
An internal, zippered mesh pocket is perfect for stashing accessories. Plus, being a mesh pocket, you can easily see what is inside the pocket.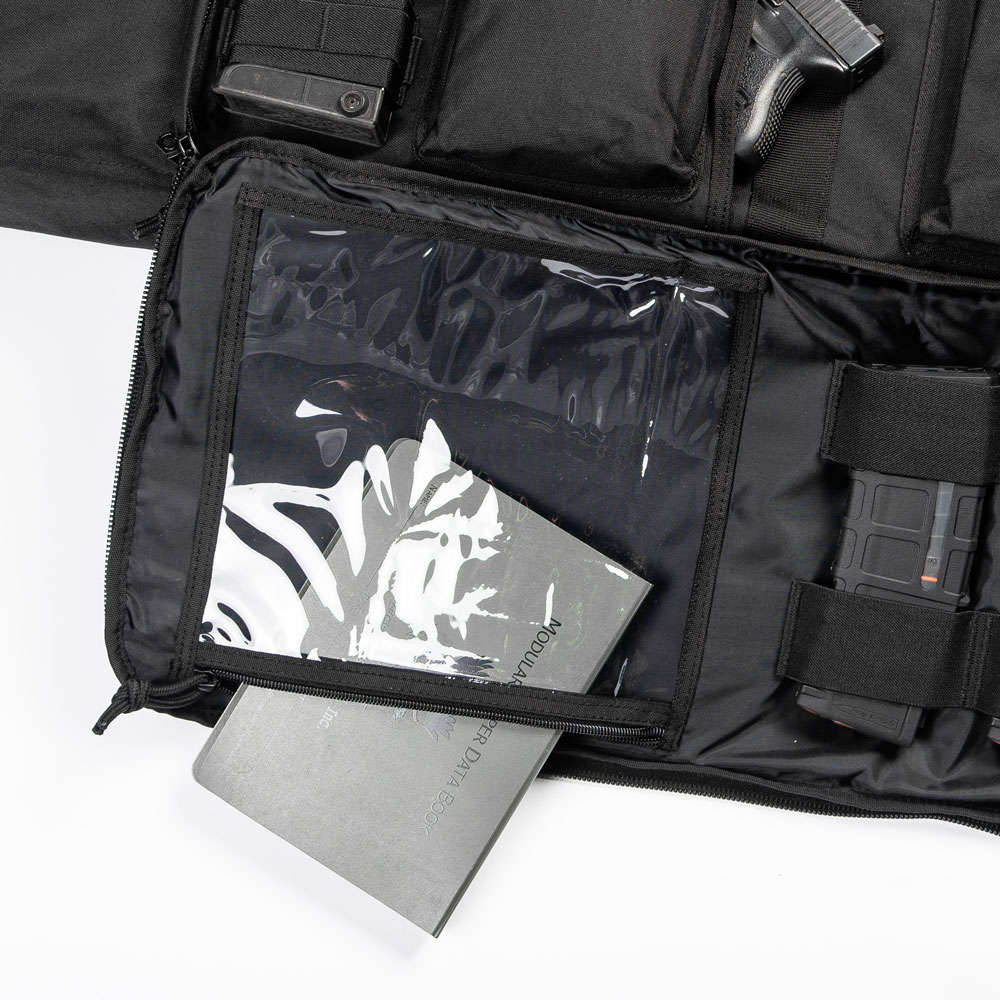 CLEAR PLASTIC INTERNAL POCKET
A clear plastic pocket is perfect for carrying your data book, targets or other paper items that you don't want to get wet.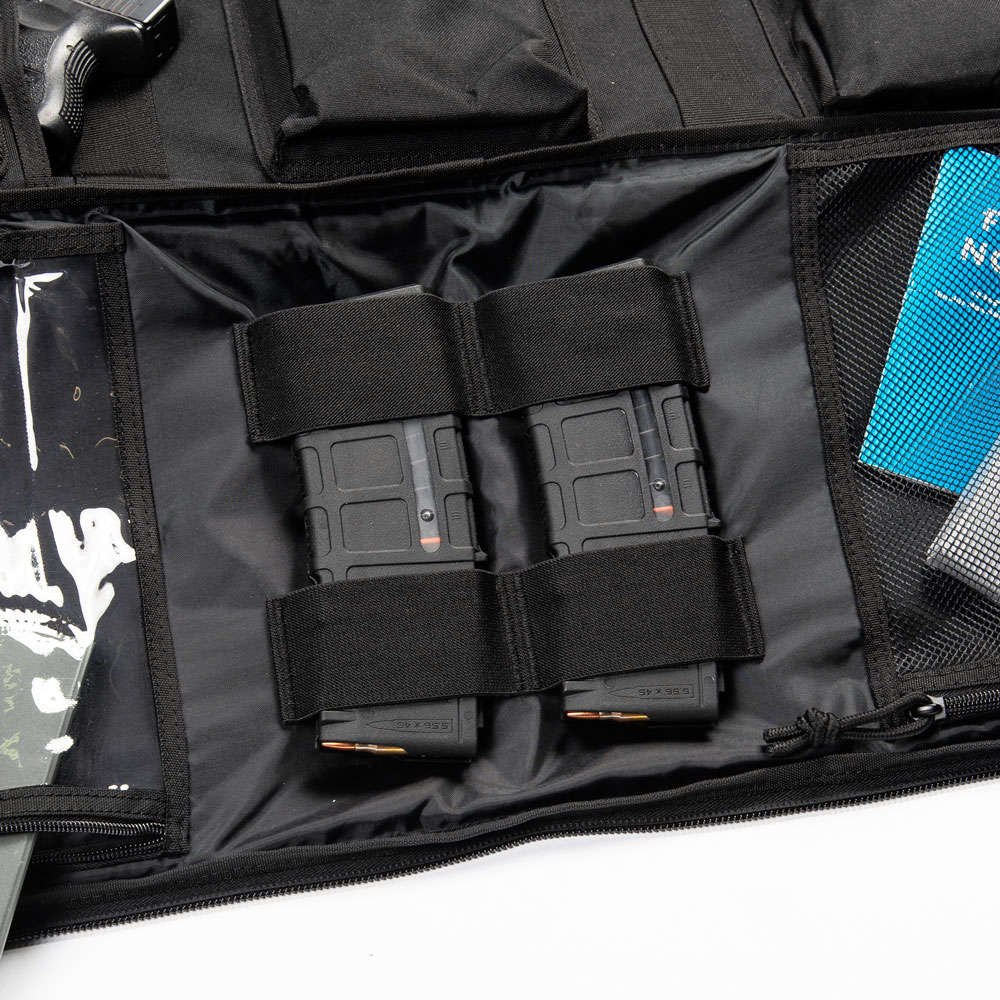 2 additional elastic sleeves have been designed for 7.62, 5.56 or .223 magazines.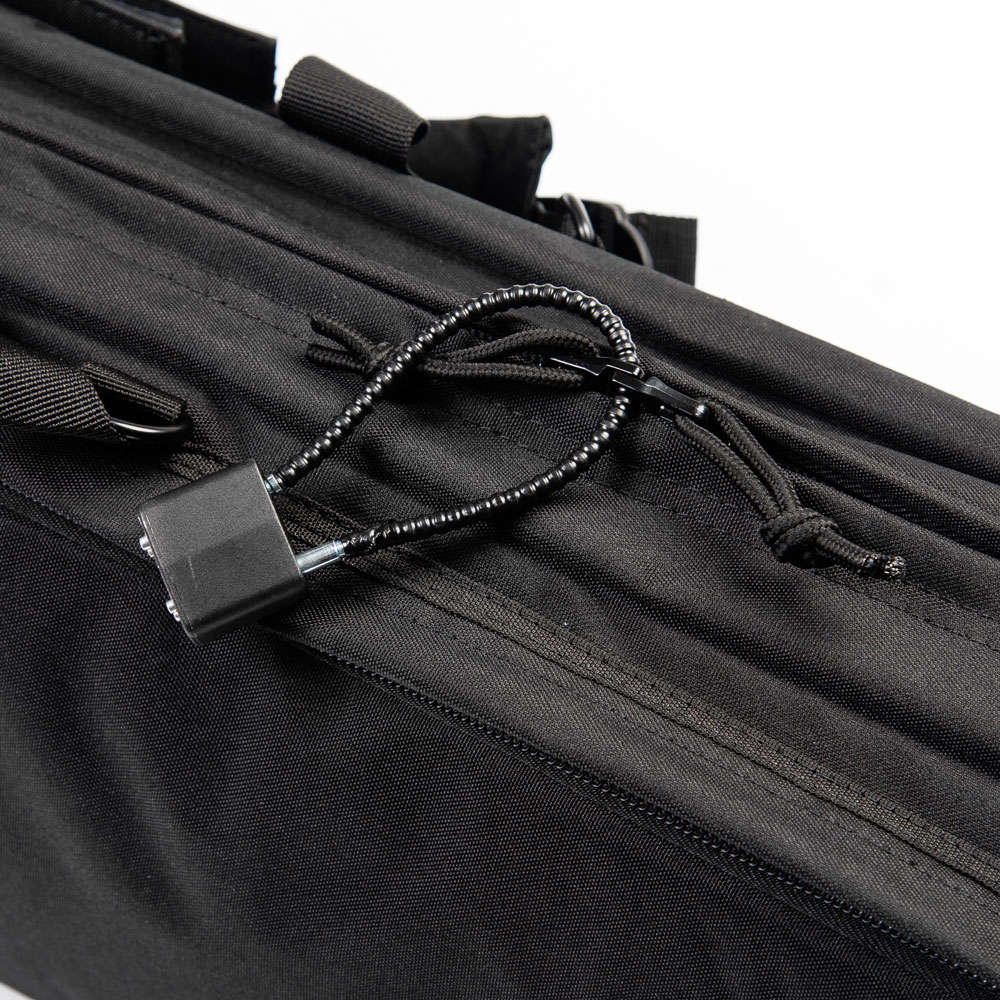 It is a good idea to always keep your firearms secure. That is why all of the zippers on the Covert are lockable.
*Lock not included.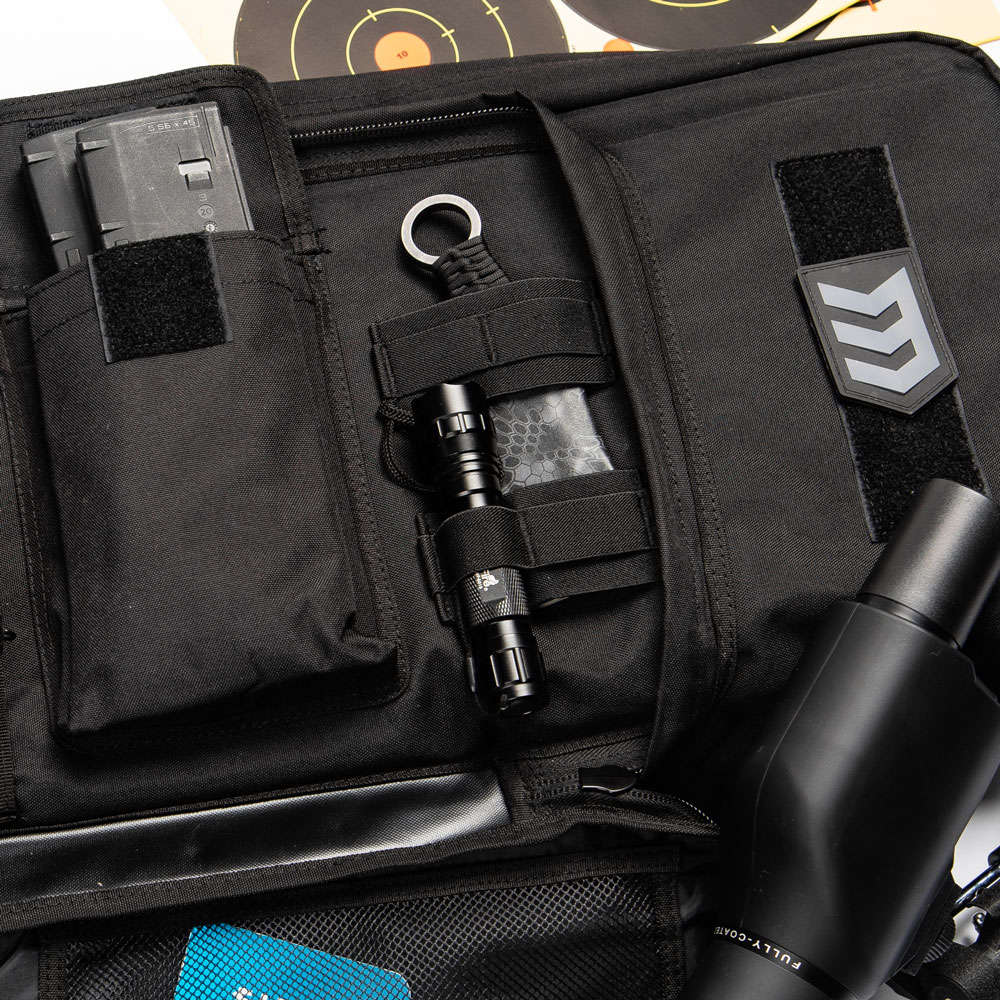 The elastic loops can be used to store other items if you don't need them all for ammunition.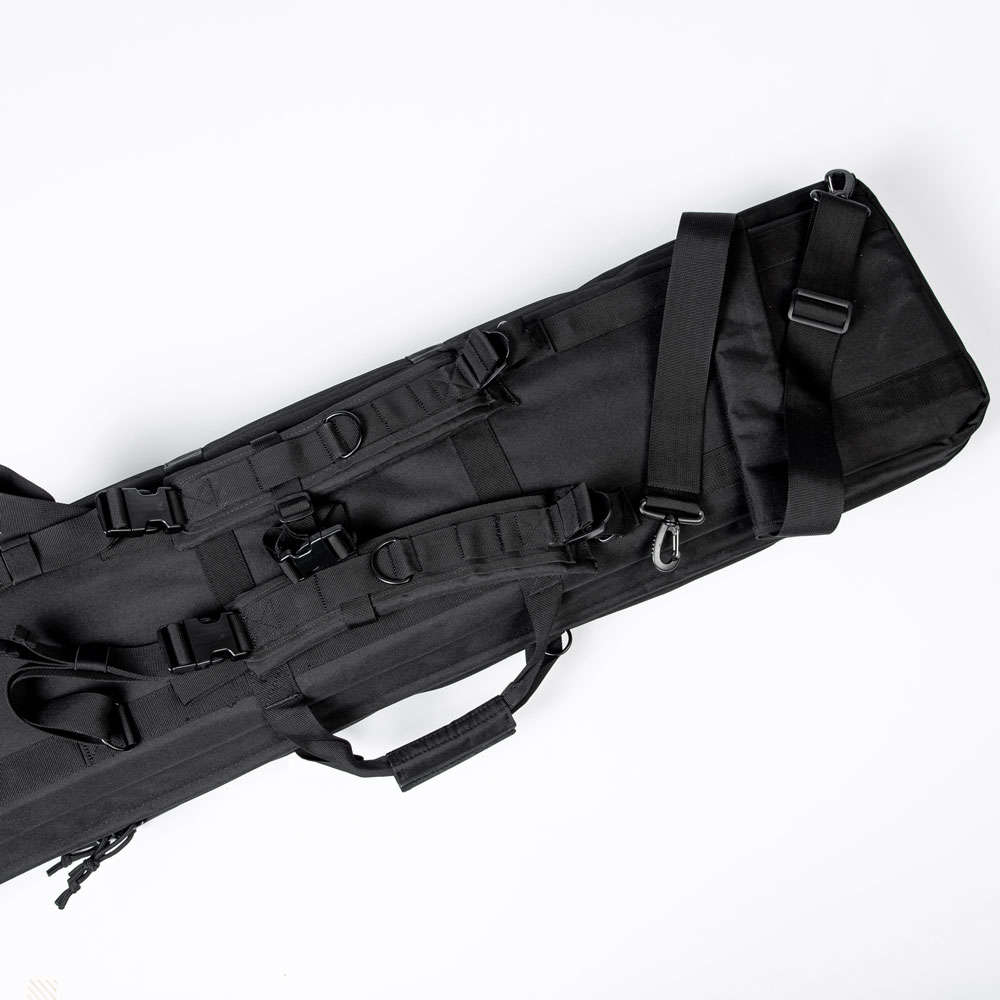 INCLUDES BACKPACK STRAPS AND A REMOVALBE SHOULDER STRAP
The Covert comes with both backpack straps and a single shoulder strap. Plus, both are removable. This way you can find the perfect carry option for you.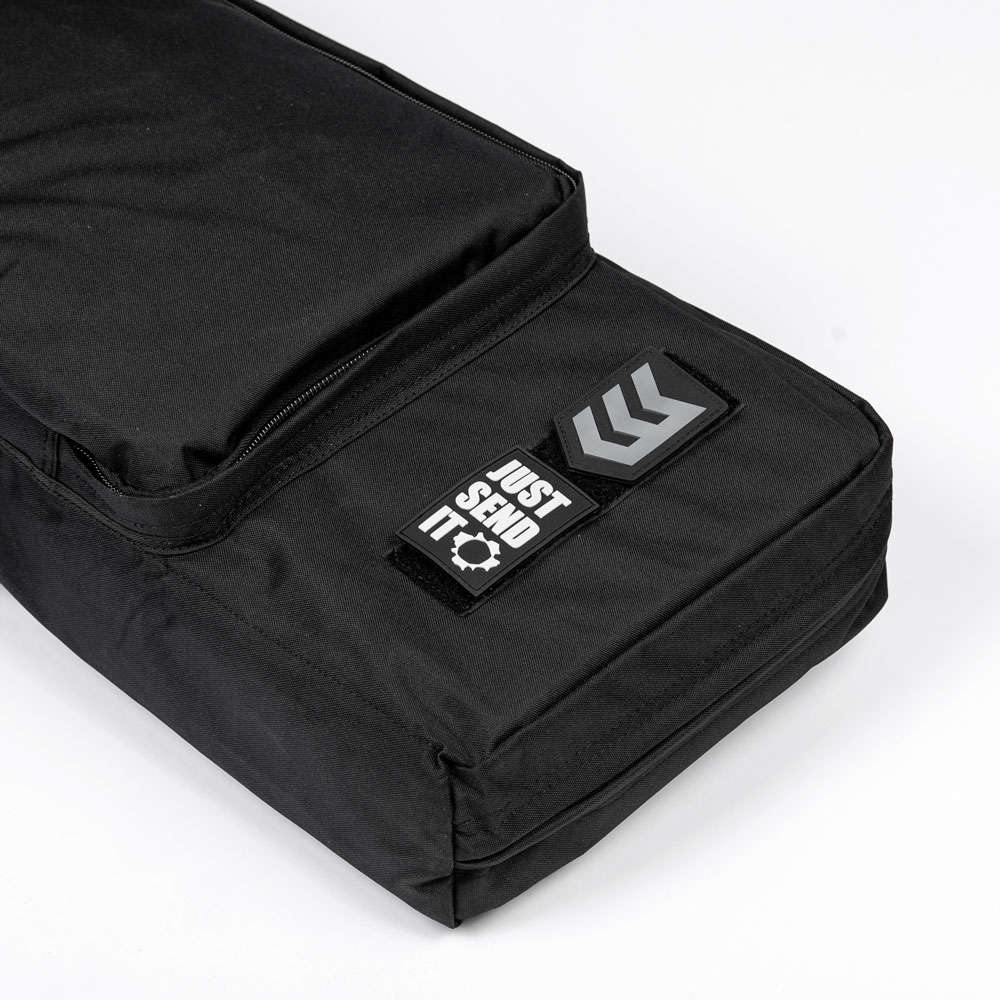 A 2"x7" Velcro ID panel allows you to customize your rifle case to suit your personality. Or remove all patches for a more sleek look. *The 3V Gear logo patch is included.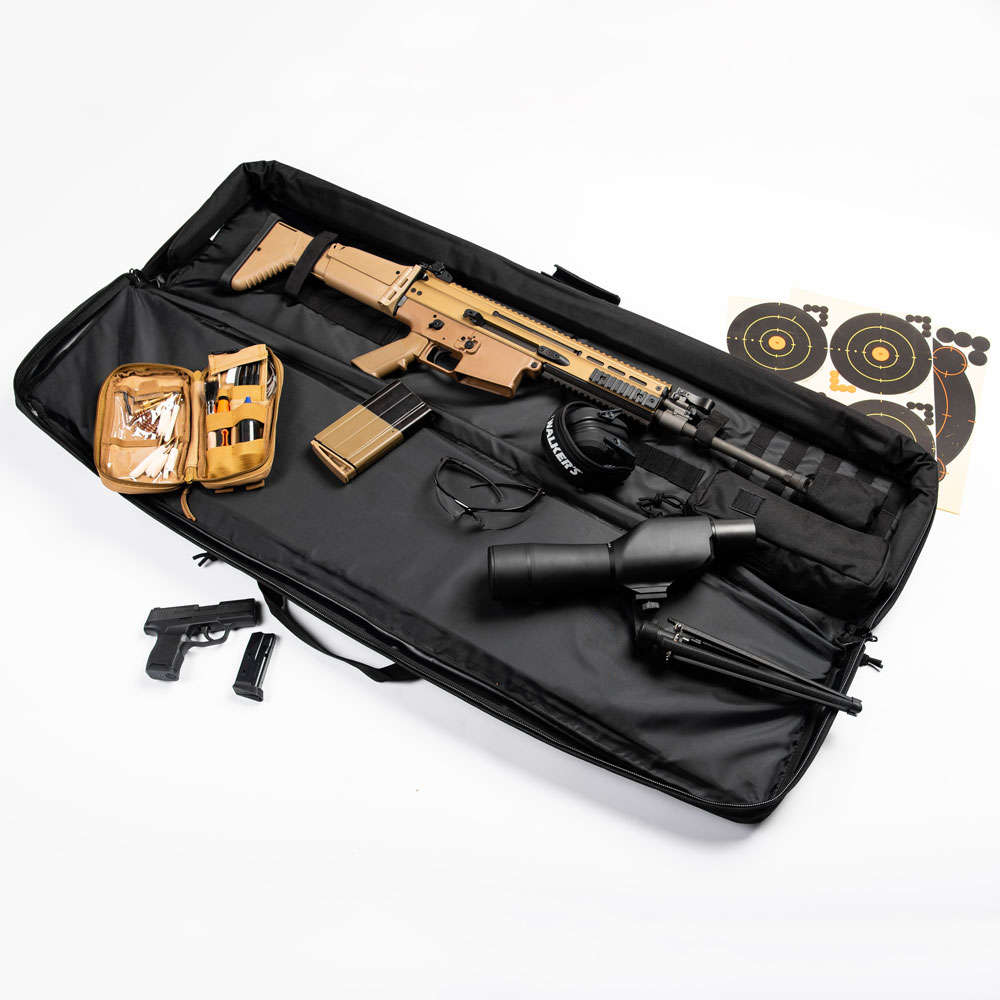 A completely layflat design allows you to easily organize your gear and is perfect for laying out your gun at the range.
perfect pack
I'm using it for other long thin devices, not rifles, and it works perfectly.
Great place to keep two rifles!
Plenty of room for two rifles, magazines and ammo. Quality is great!
JUST RIGHT
LONG RIFLE CASE WITH MANY EXTRAS! GREAT VALUE.