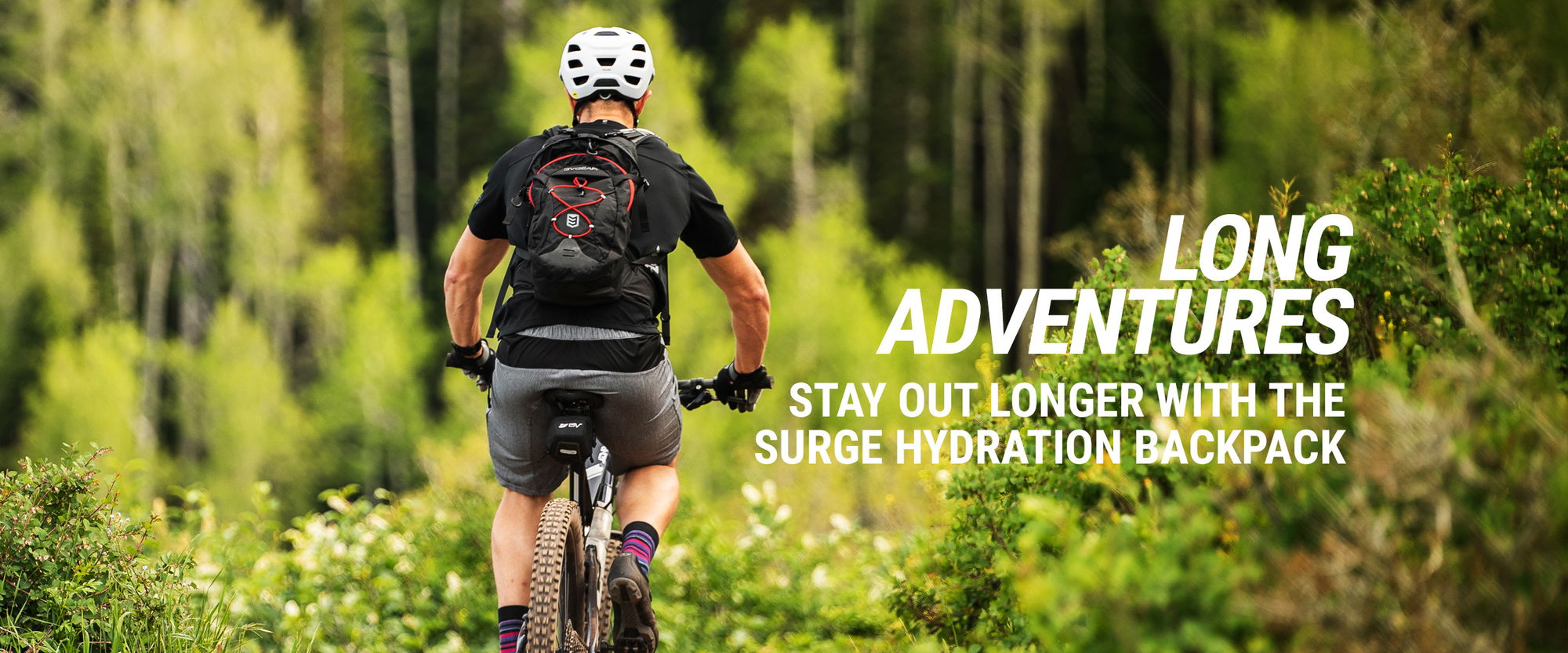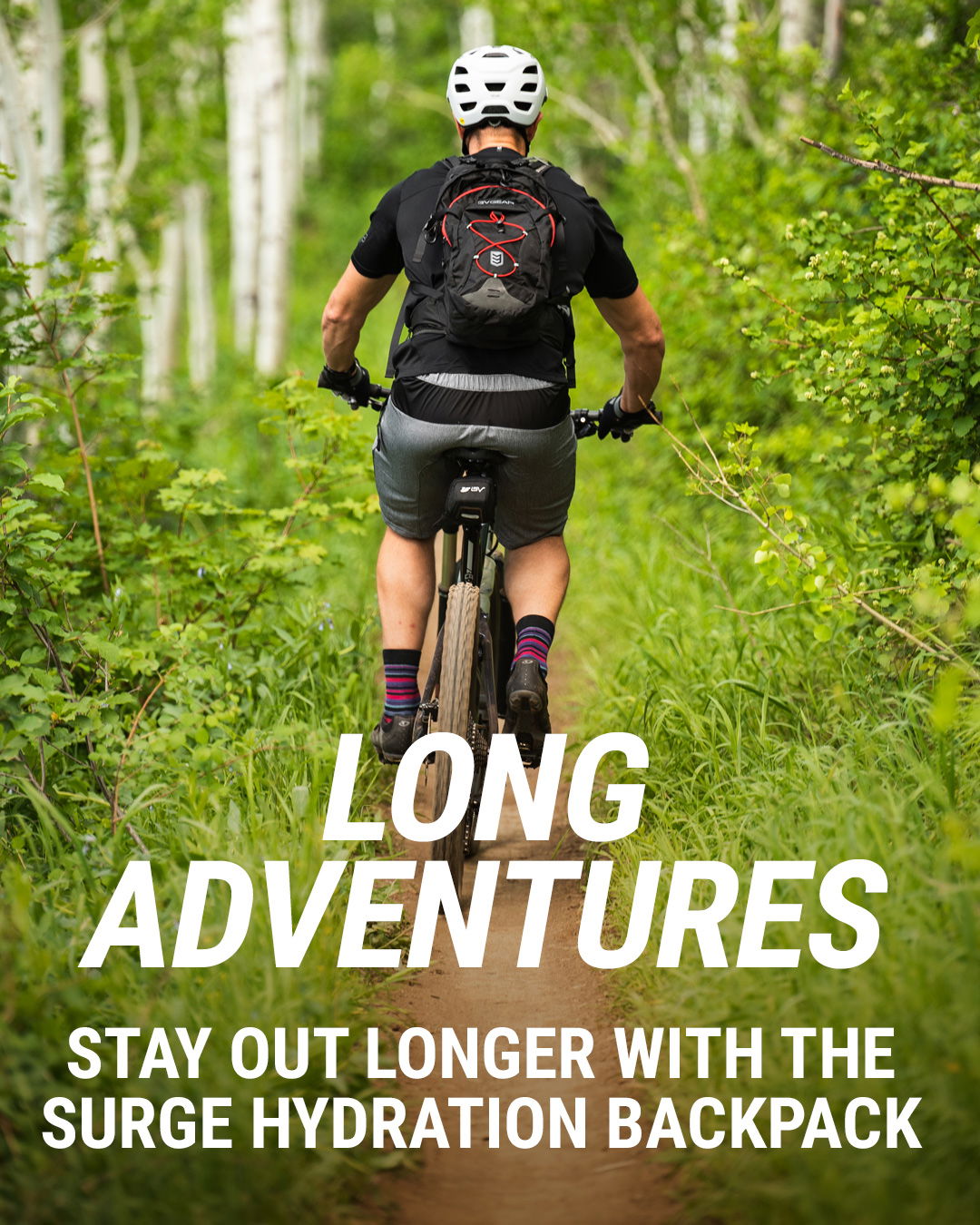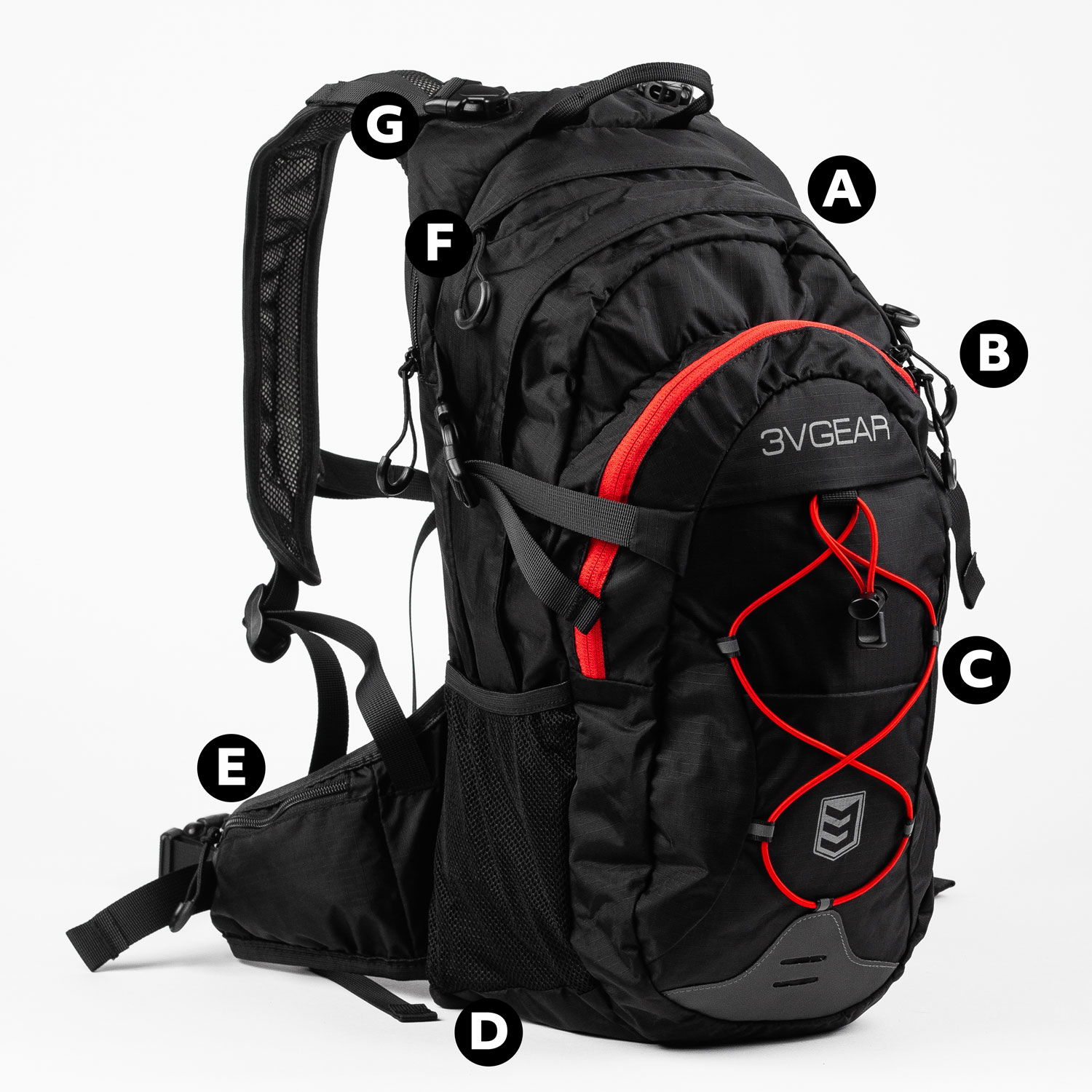 SURGE HYDRATION BACKPACK FEATURES
A - Heavy-duty ripstop construction
B - YKK zippers and rubber zipper pulls
C - Elastic bungee system and pocket for external carry
D - 2 side water bottle/stash pockets
E - Waist belt with 2 zippered stash pockets
F - Small sunglass/accessories pocket
G - Separate hydration reservoir pocket
(2L reservoir included)
ADDITIONAL FEATURES & SPECS
Adjustable sternum strap
Reflective panels keep you visible at night
Dimensions 18"h x 9"w x 7.5"d
20 Liters
Total Weight 1.8 lbs.
Limited Lifetime Warranty
Imported
2-LITER RESERVOIR INCLUDED
The Surge Hydration Backpack comes with a Scout 2-Liter Hydration Reservoir but has enough room to support a 3-liter reservoir if desired. The dedicated reservoir pocket allows you to keep your water reservoir away from the rest of your gear and helps to keep you organized while out on the trail.
2 Large Stash Pockets
The Surge Hydration Backpack has a large mesh pocket on each side of the bag. They are large enough to accomodate a water bottle for those times you need a little more water or don't have your reservoir. They are also great for storing your trekking poles or other gear you may be taking on your adventures.
STOW MORE GEAR
The outside of the Surge Hydration Backpack features a small stow pocket and an elastic bungee strap so you can easily stow more gear without getting into the pack. Getting an early start on your favorite hike? With the bungee system you can stow your jacket on the outside of your bag without taking up space inside your bag.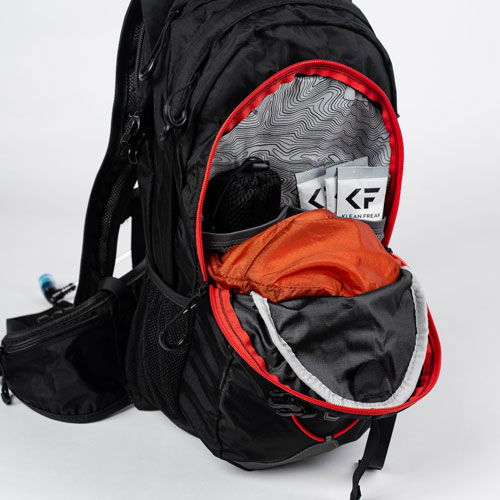 With six zippered pockets and internal mesh pockets, you will have plenty of storage and a way to keep all of your gear organized.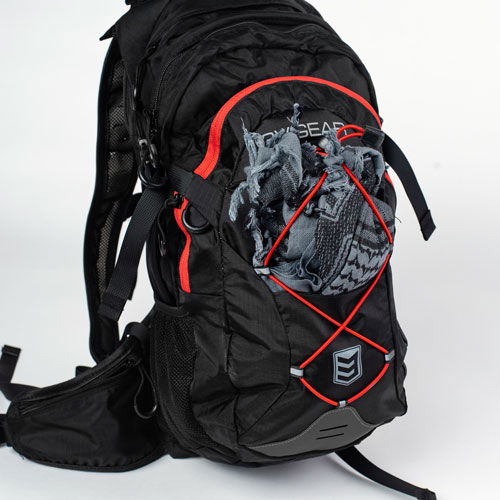 An external pocket and bungee straps allow you to quickly shed layers on a hot day or lash additional gear to the outside of your pack.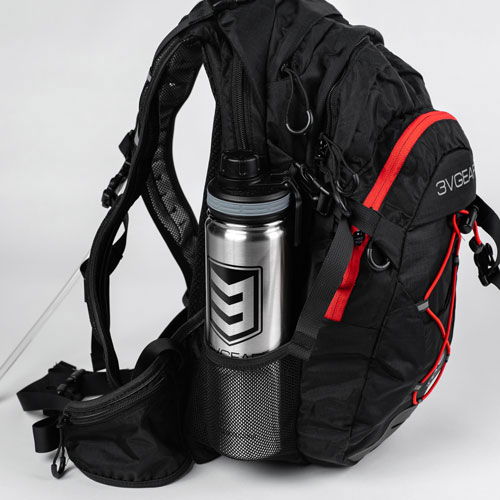 Two side mesh pockets are large enough for water bottles and trekking poles, and small enough to stow some extra food or garbage while on the trail.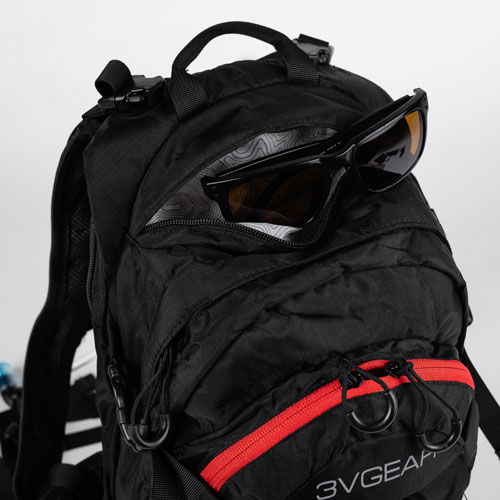 A small zippered pocket on the top of the backpack is perfect for sunglasses, a phone, or other small items.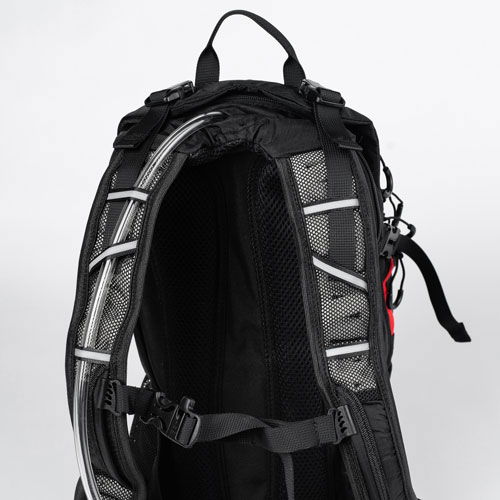 Reflective panels will keep you visible at night. An adjustable sternum strap whistle will come in handy to grab attention or scare off an animal.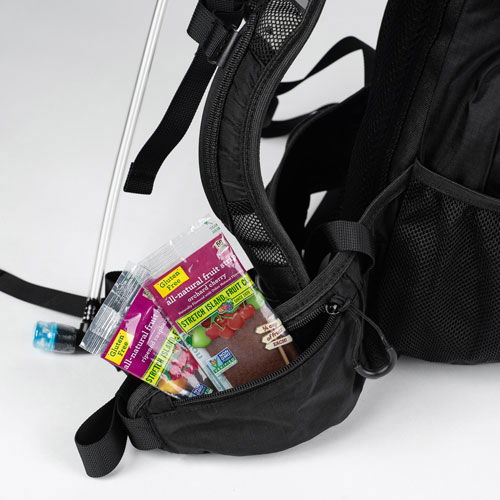 Zippered Waist Belt Pockets
Two zippered waist belt pockets are great for snacks, keys, GoPro, or other small items that you want to have quickly at hand.
3V Gear Surge Hydration Backpack Reviews
Compact with Room to grow
I purchased due to the looks. Quickly found out this pack fits just right, and has a plenty of space for a day pack or overnighter. Highly recommend Thx 3V!!! Vic
Surge Redline
Great compact bag that doesn't lack space!
Small but packs a punch
Small bag with plenty of features. I'll be using it on my mountain bike.
Fantastic Pack for Hiking and General EDC
I've had this pack for a couple weeks now and gotten a lot of daily use with it. I've taken it out a couple times on hikes with the full hydration bladder, and I think this pack is amazing! I was looking for a mid-size pack for EDC and I'm already a big fan of the Redline bags, so this one seemed like a good option. The zippers are great, it has tons of space for a 20L pack, the hydration capacity it top notch, and I like the amount of organization you get. The admin pocket is minimal and fits my needs well. I have a couple small pouches I use for EDC (depending on the situation) so I throw those in and still have plenty of room left.
This is a great looking pack that won't draw as much attention as a full tactical bag would, which I appreciate! And the strap tightening options really make it hug your body when you're on the move.
If you want a good, slim EDC backpack or a hydration pack with more storage, this is a fantastic option!
Surge Redline Hydration Backpack and 2L Reservoir
Excellent Hydration Pack
Excellent Hydration pack. Well made, good materials, and design is good. Very spacious and very lightweight. I like the dedicated compartment for the bladder. It helps keep the moisture separated from electronic items like cell phone, cameras, or other electronic equipment. The side waist strap compartments are great for an action camera or some snacks. Lots of different compartments to organize things. Well worth the money.
It's a dry heat Sarge!
Excellent lightweight, lots of pockets, fits nice and snug..... only comment... another colour for AZ as soaks the heat.
Pack
This is a great little day pack. Has enough room for everything I needed and then some. Very happy with it
Good for kids
Got this for my wife but she found it too small so it has been claimed by my 10 y/o daughter. She loves it and it is a good size day pack for her. I like that it is light weight and flexible. Good organization. Like the side and center pockets. Not a big fan of the sliding adjustment on the chest strap. On my wife and I it wants to ride up under our chin. I'll probably just stitch it in place. Overall happy, another great product from 3V gear.
Great Pack
I like how lightweight it is. I own other 3V Gear bags and while they are robust, they are also heavy. This pack is great for day hikes.