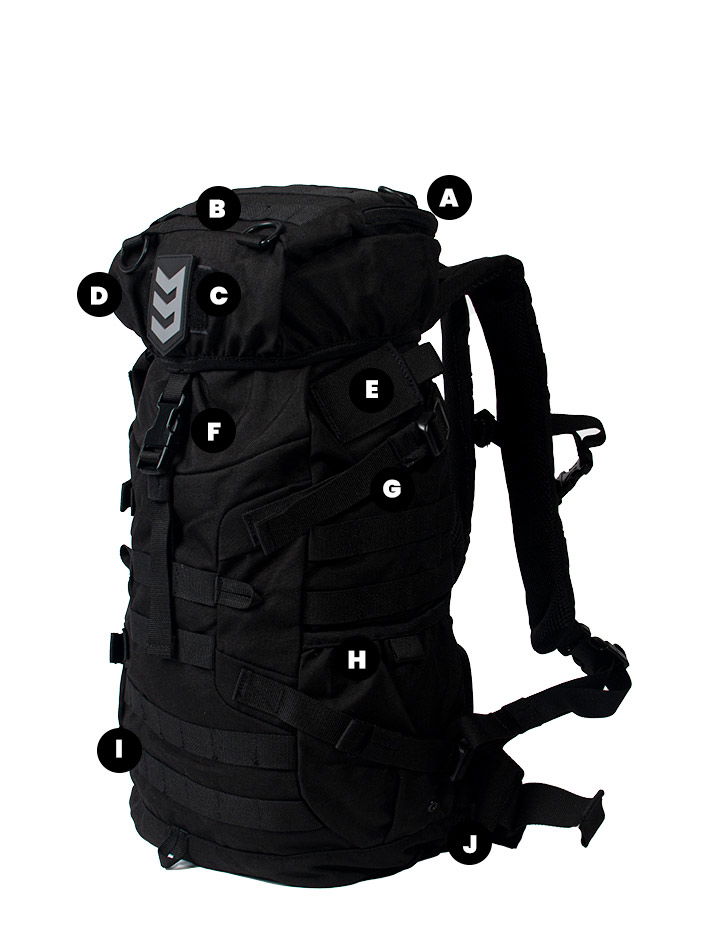 Supra Tactical Hiking Pack
A - Top pocket.
B - MOLLE compatible top.
C - Velcro for patches.
D - Top D-clips.
E - Hydro bladder opening.
F - Single-clip top opening.
G- Secure strap.
H - Two water bottle pockets.
I - MOLLE admin panel.
J - Waist strap


ADDITIONAL FEATURES & SPECS
20"h x 10"w x 8"d
Fastener straps
Many MOLLE panels
Admin panel to keep you organized
Hydro bladder compatible
26 Liters
Supra Tactical Hiking Pack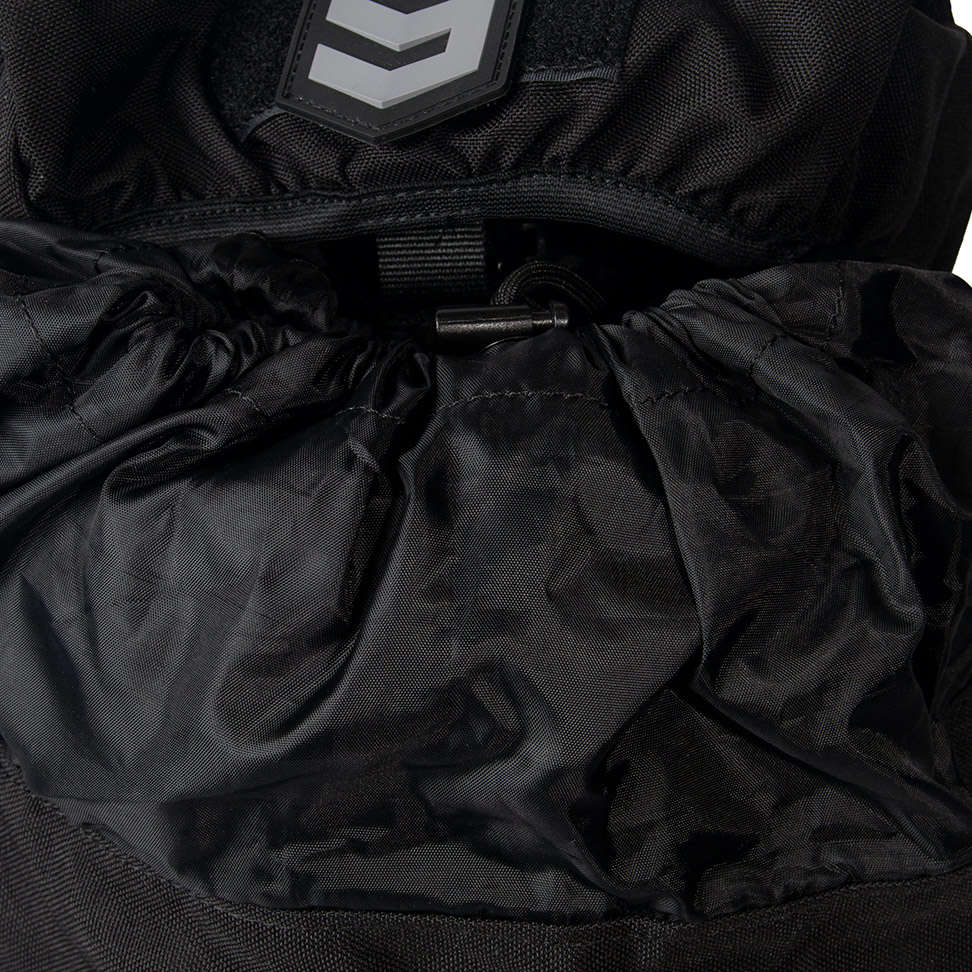 The backpack's main compartment opens wide at the top for easy access.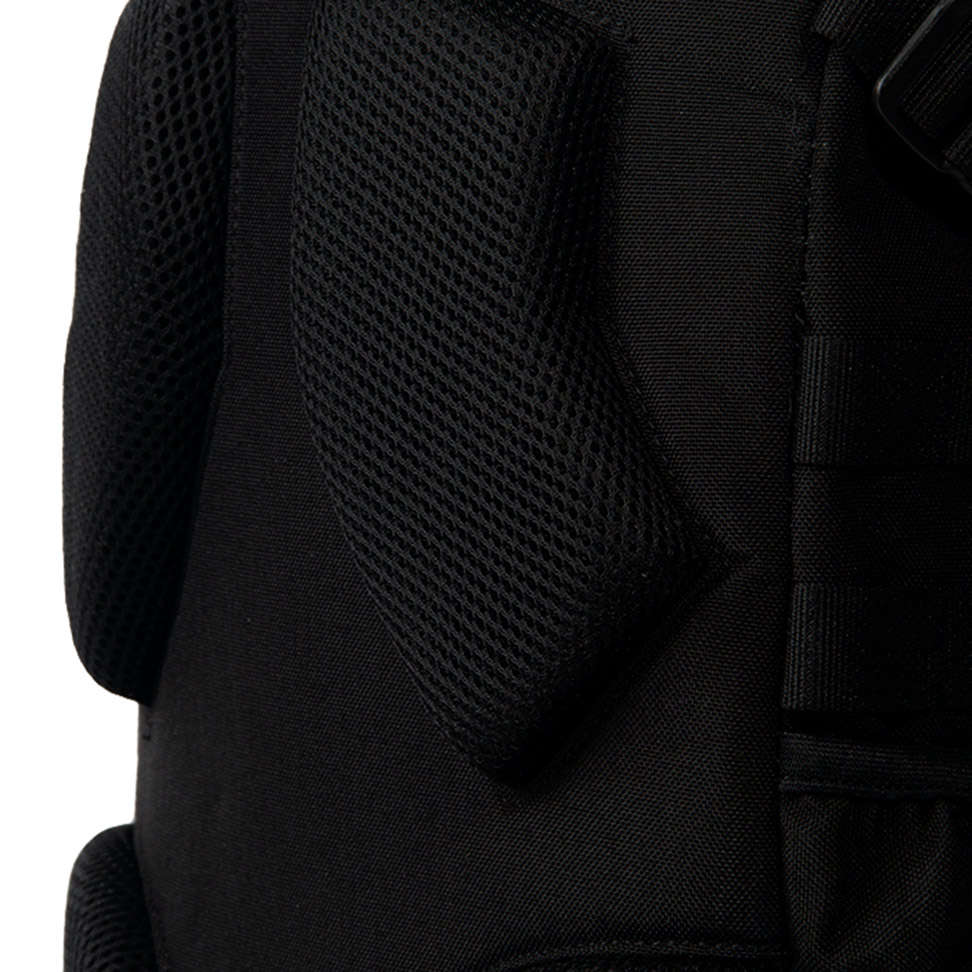 Back panel foam padding makes carrying a load painless.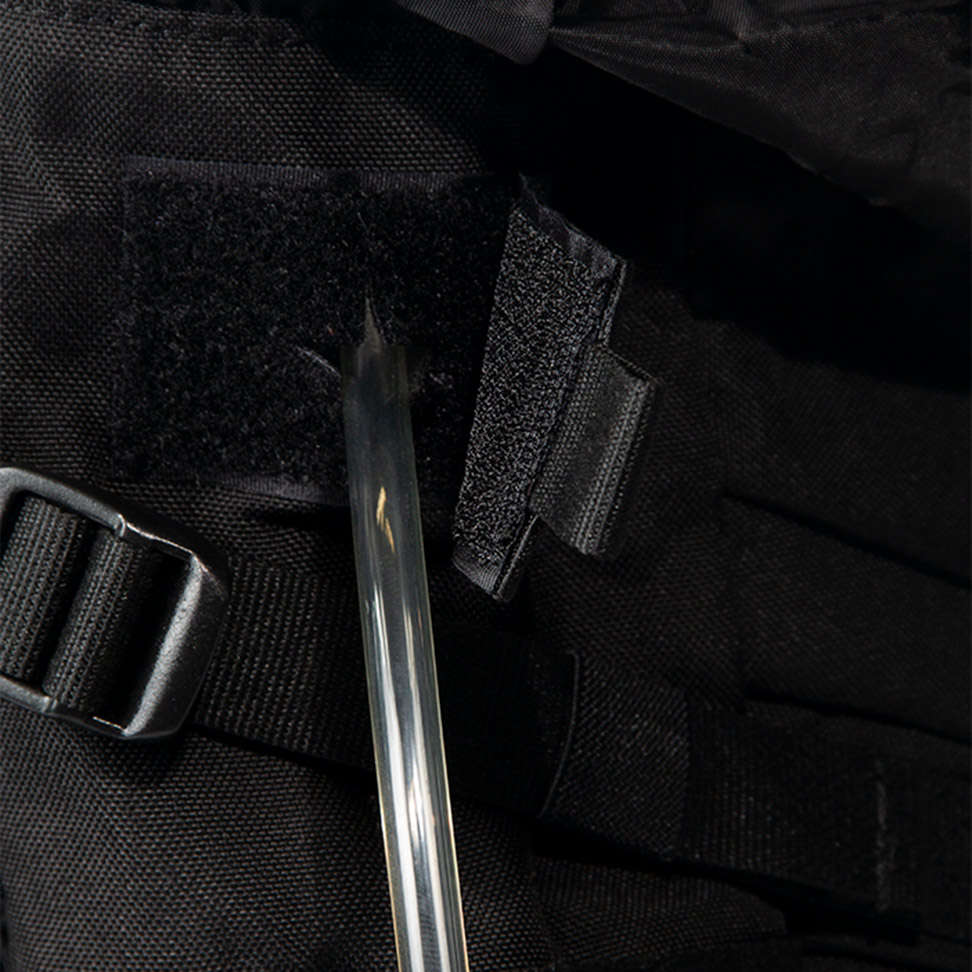 Water Reservoir Compatible
Access your hydro bladder from either side with the Velcro opening.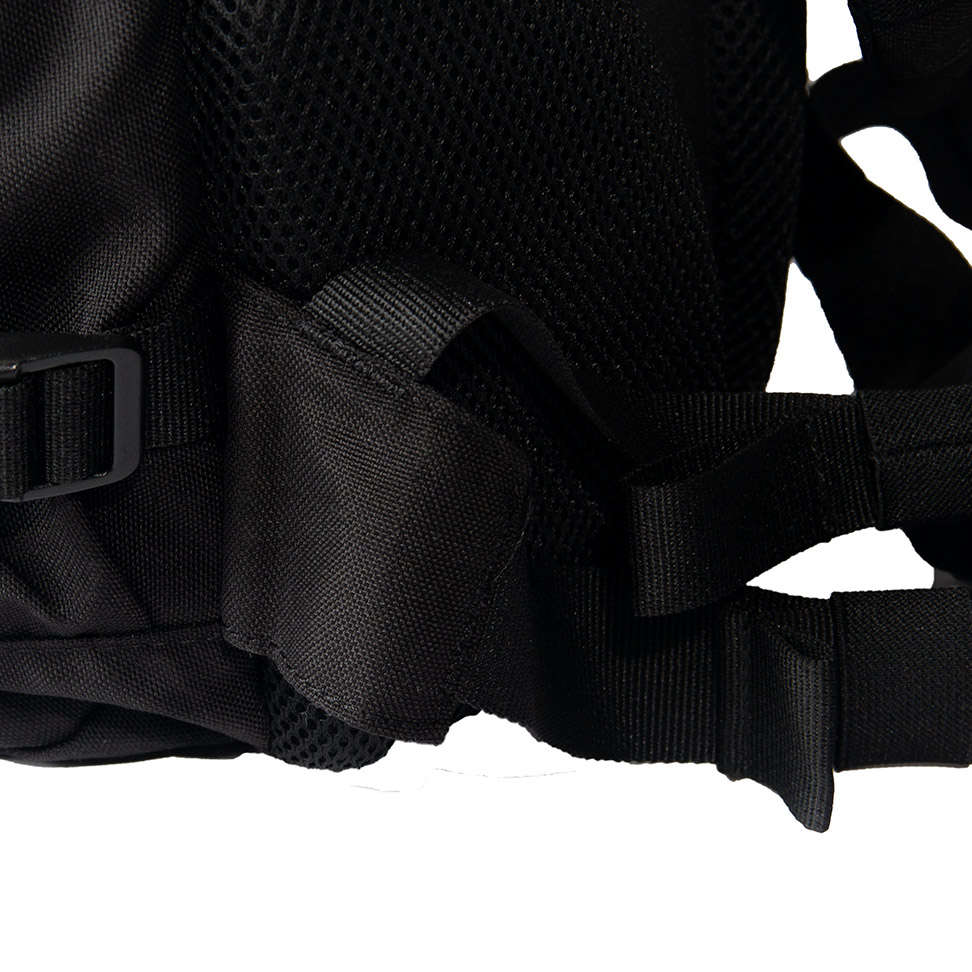 The load can be distributed more evenly across the body thanks to the waist strap.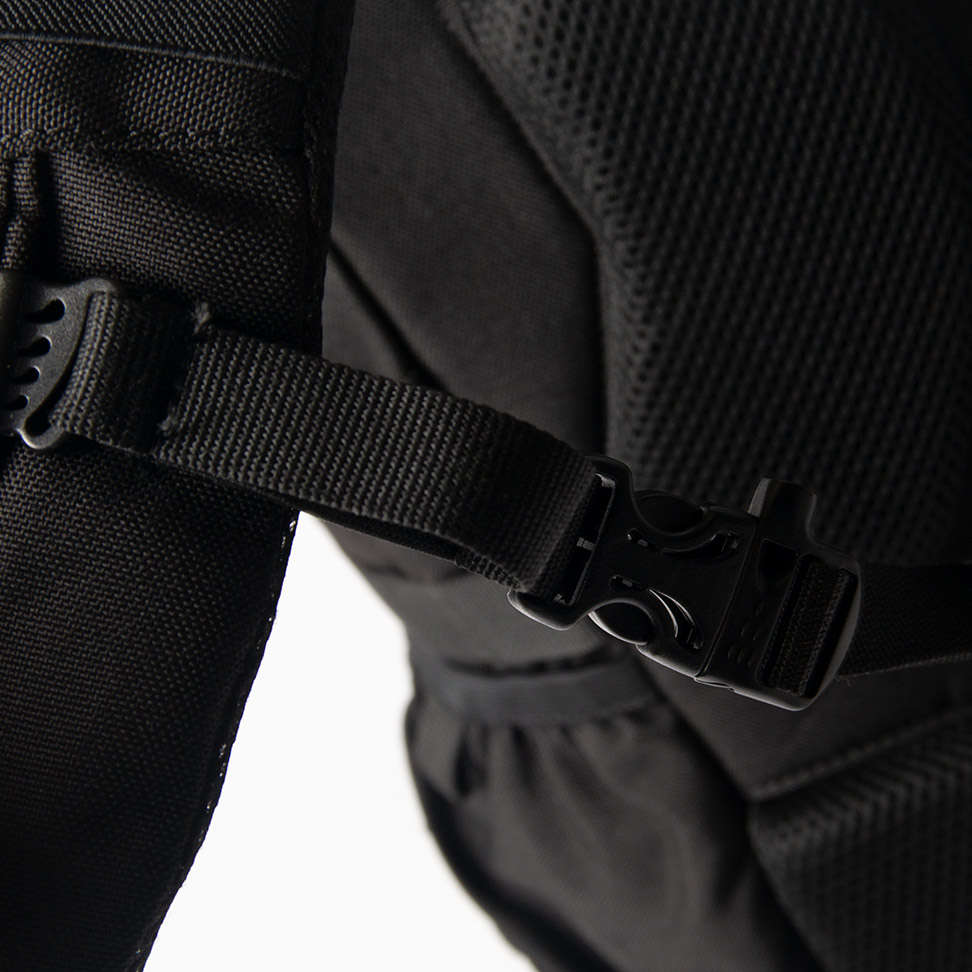 By providing an additional point of stability, a torso strap keeps the bag safely fastened while you're on the go.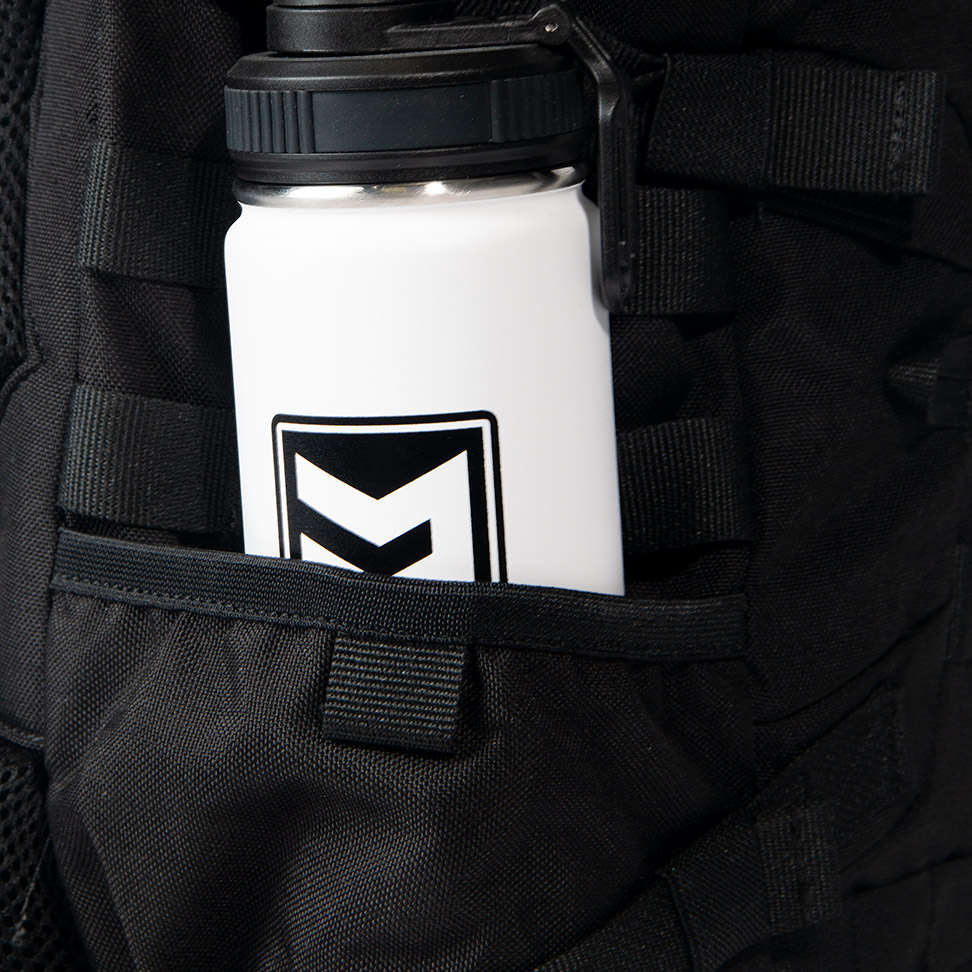 Side pockets on both sides of the bag will hold your bottles securely with the bungy strap.
Supra hiking pack
The pack seems to be built well. There are a few issues I have with it. I've been using it daily back and forth to work since I purchased it. I don't like that the waist belt is not removable. I also don't like how the cinch straps on the sides do not have buckles to release them. The elastic around the "hood" is Not big enough to fit well around the pack when it is not full. Also the backing behind the shoulder straps is too soft. The pack does not like to stand up when sitting on the ground or a desk/floor without being propped against something else to hold it up. Currently I only have a military poncho, small 5.11 pouch for phone accessories and my lunch. I also do not like that I don't have a pouch that I can secure items in with a small lock.
A great bag for a great price
The Supra is a wonderful bag and the perfect size for 1-2 night stays, the top loading and cover makes it easy to load! Zippers & stitching are super strong so I think it'll hold up over the years; just like all other 3V items!
New hunting pack
I have found my new hunting pack. When I first opened it I wasn't sure I was going to keep it. I was expecting something else when I ordered it. Now that I have used it once I change my mind. First off the pack is very comfortable. I love the one big main compartment, it reminds me a lot of a Mystery Ranch pack. I wish it had zippered compartments on the side but with the MOLLE panels everywhere I am able to customize to my needs. this will be my new hunting pack.