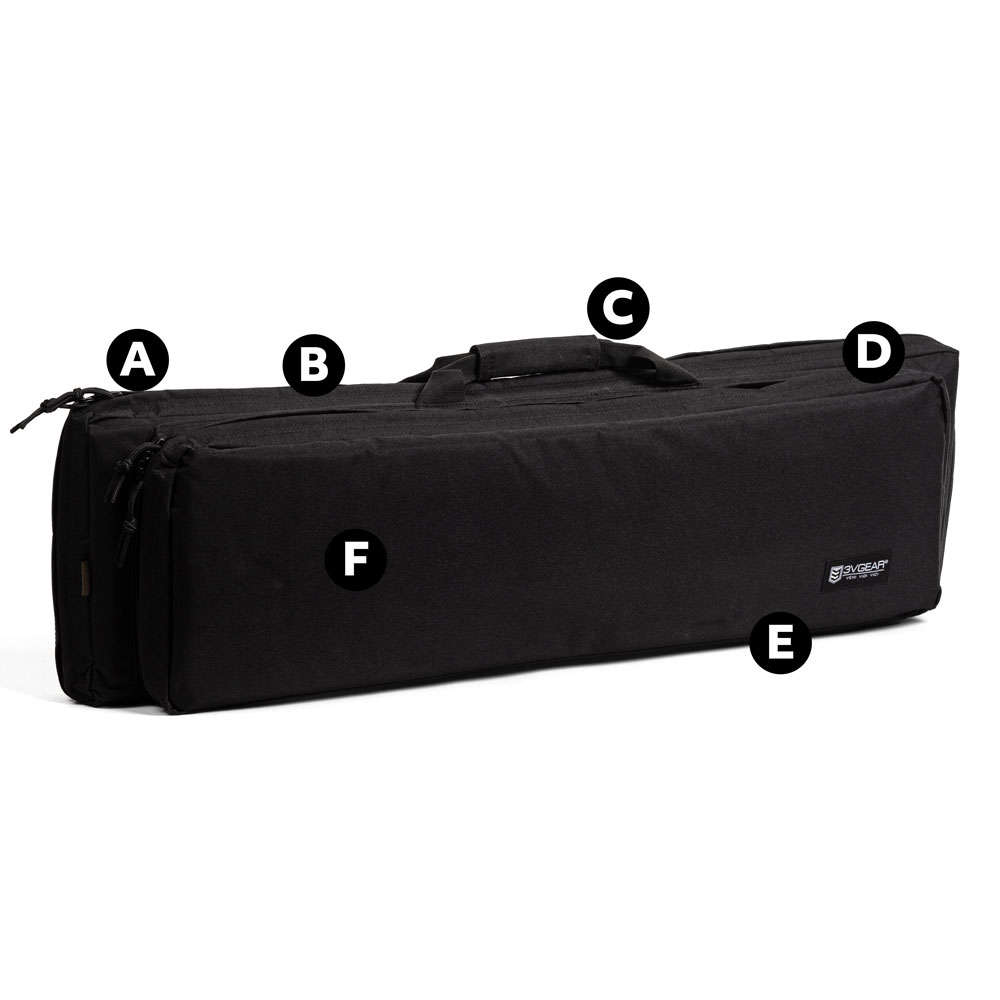 Covert 36" Gun Case Features
A - 100% padding to protect your firearms.
B - Holds one rifle up to 36".
C - Padded grab handle.
D - Large separate pocket for pistol and magazines.
E - Discreet styling to be more inconspicuous.
F - 600D weather resistant material.
ADDITIONAL FEATURES & SPECS
12"h x 36"w x 8"d
Large zippered front compartment (32" x 10" x 2") for a handgun, additional magazines, and two handgun pockets
Detachable padded and adjustable shoulder strap
Water resistant
Lockable zippers
Weight: 5 lbs.
Limited Lifetime Warranty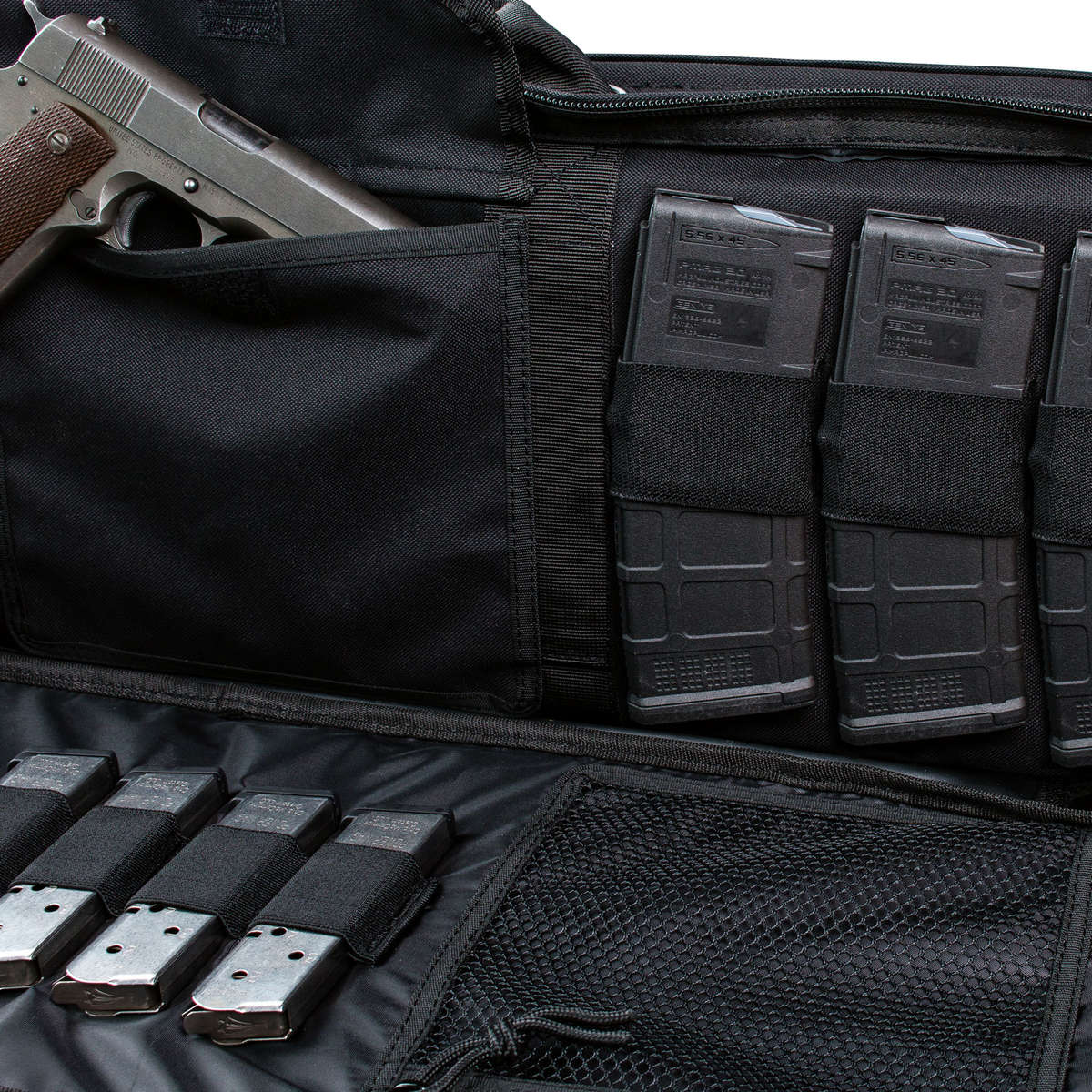 Pockets and elastic loops for all of your gear. There are six elastic loops for large (AR or AK) magazines and five loops for handgun size magazines.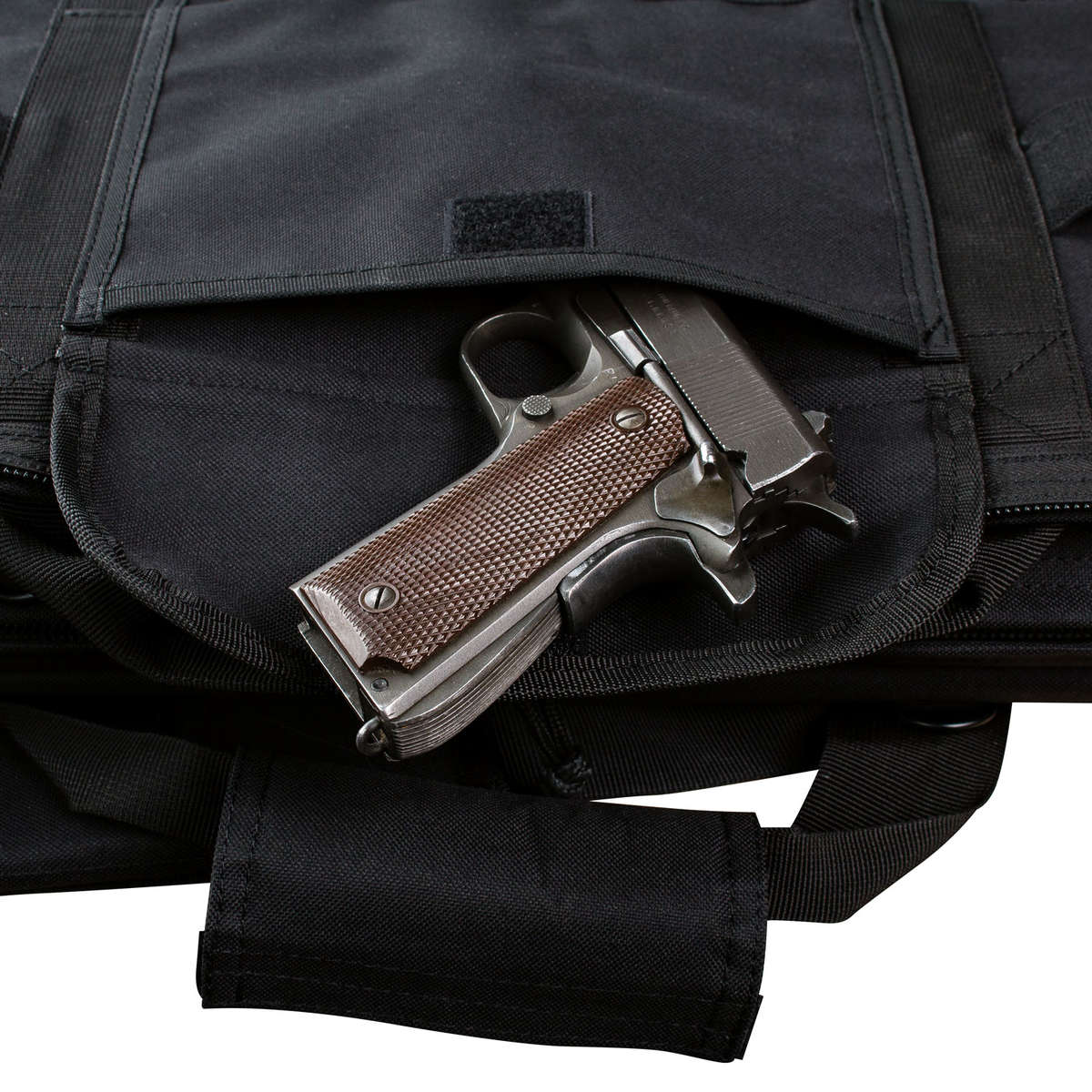 In addition to protecting your rifle, you can also carry a pistol in this convenient padded pocket.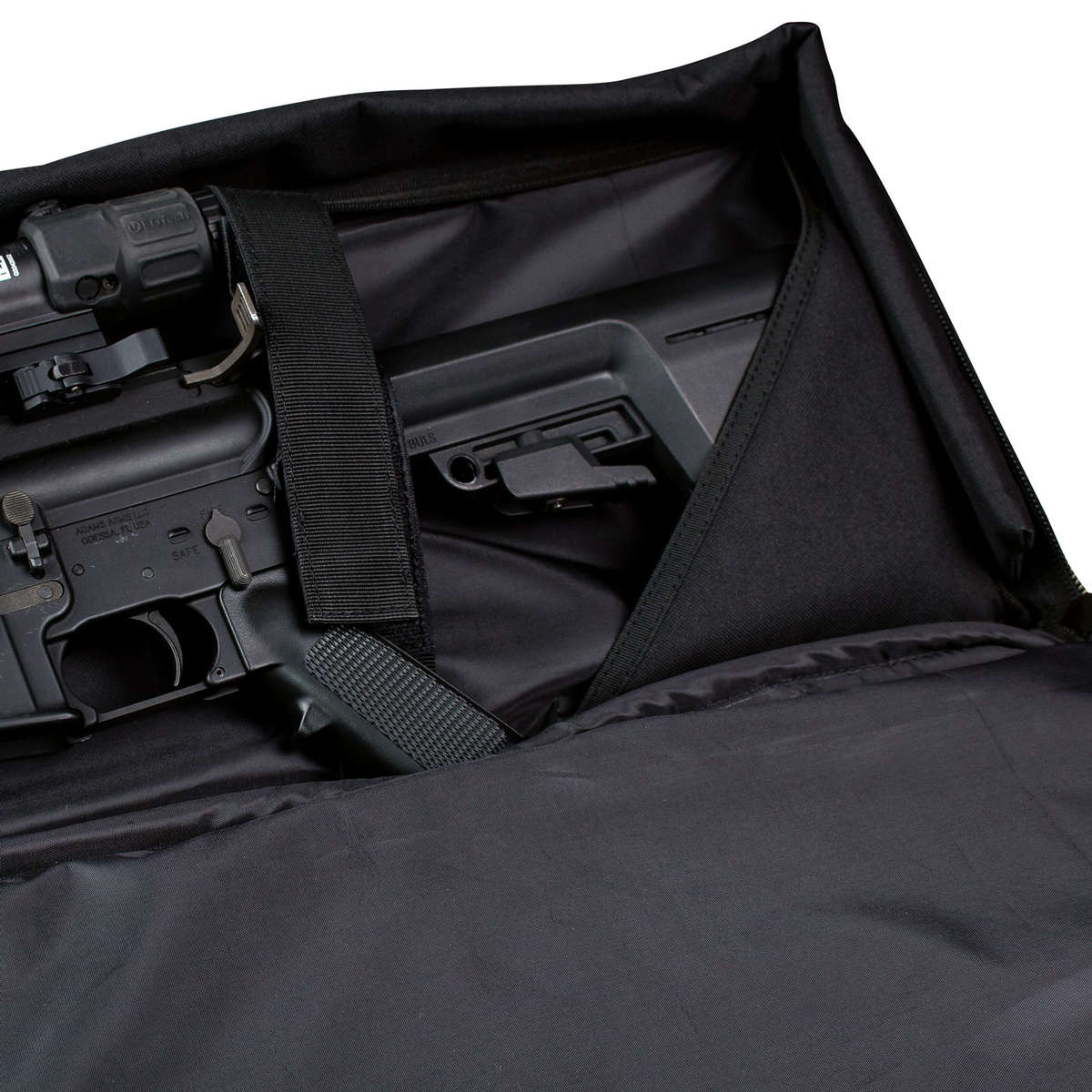 All sides of this gun case are padded to ensure safe keeping of your rifle. Additional padded corner pockets and velcro straps keep your rifle safe from damage.
Become an Ambassador
We're on the lookout for influential adventurers to bring our brand to the masses. If you're over 18 and have a cool story, apply through our contact page below.
Birthday Gift
Bought this for sons Birthday and was surprised at the quality! He is ecstatic about it . Highly recommend and the shipping was on time too .
Outstanding Service/ Quality
I purchased the Subrosa Urban Assault Pack and the Covert Gun Bag, as an introduction to the 3V brand. I have heard good things, but was sceptical due to low cost. I was wrong in my skepticism. I don't like paying top dollar for equipment I intend to use/ abuse, if I can find as good or better of a solution for less; which is not always a viable option. In short, I cannot believe I got this high quality, or intuitive design, at such a good price. I was a Marine Infantryman for 8 years, I've hiked the AT, and trained extensively outdoors for most of my life. These experiences have allowed me to use many brands and a ton of equipment to failure, and to gain a great deal of knowledge on "what works"; regarding the equipment necessary to sustain. These items are outstanding, and I expect them to last for many years. The buying process was so convenient, and my package arrived within a couple days. Glad to have a few bag problems solved, better than ever. Much appreciated 3V.
Top Notch
Excellent Case!!! Practical Tactical!!! A+ Best Case for the money hands down!!!!
Covert bag
Awesome well made bag at a great price.
COVERT 36" PADDED GUNCASE