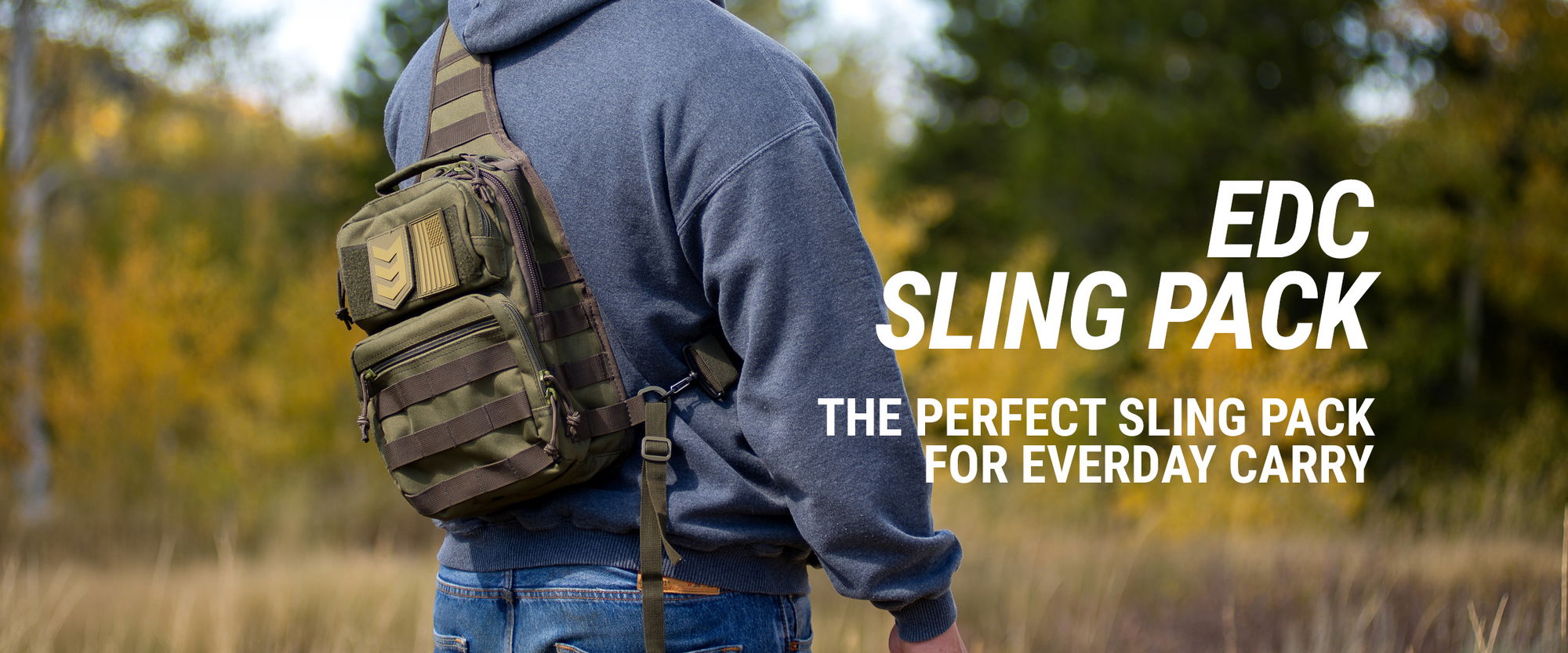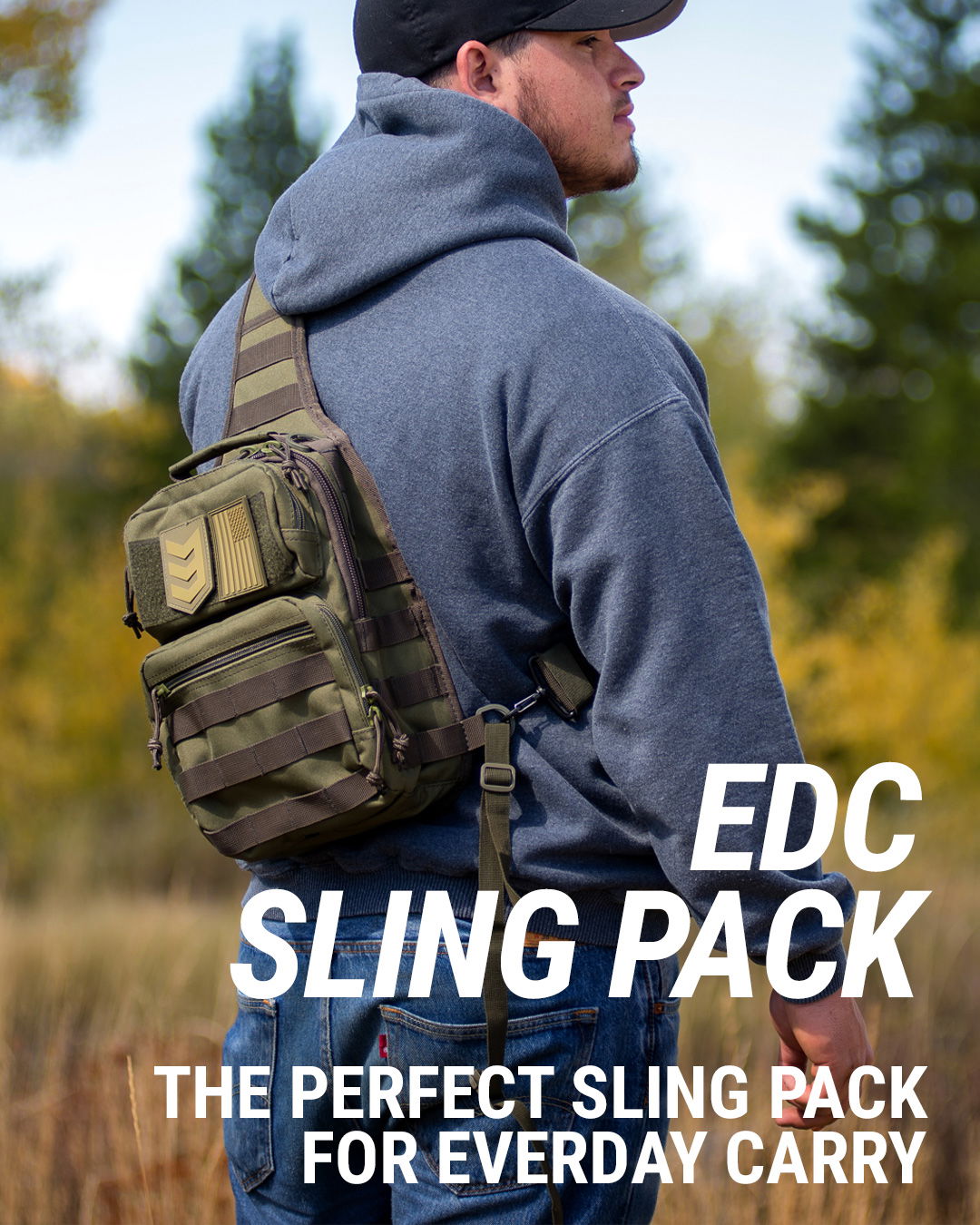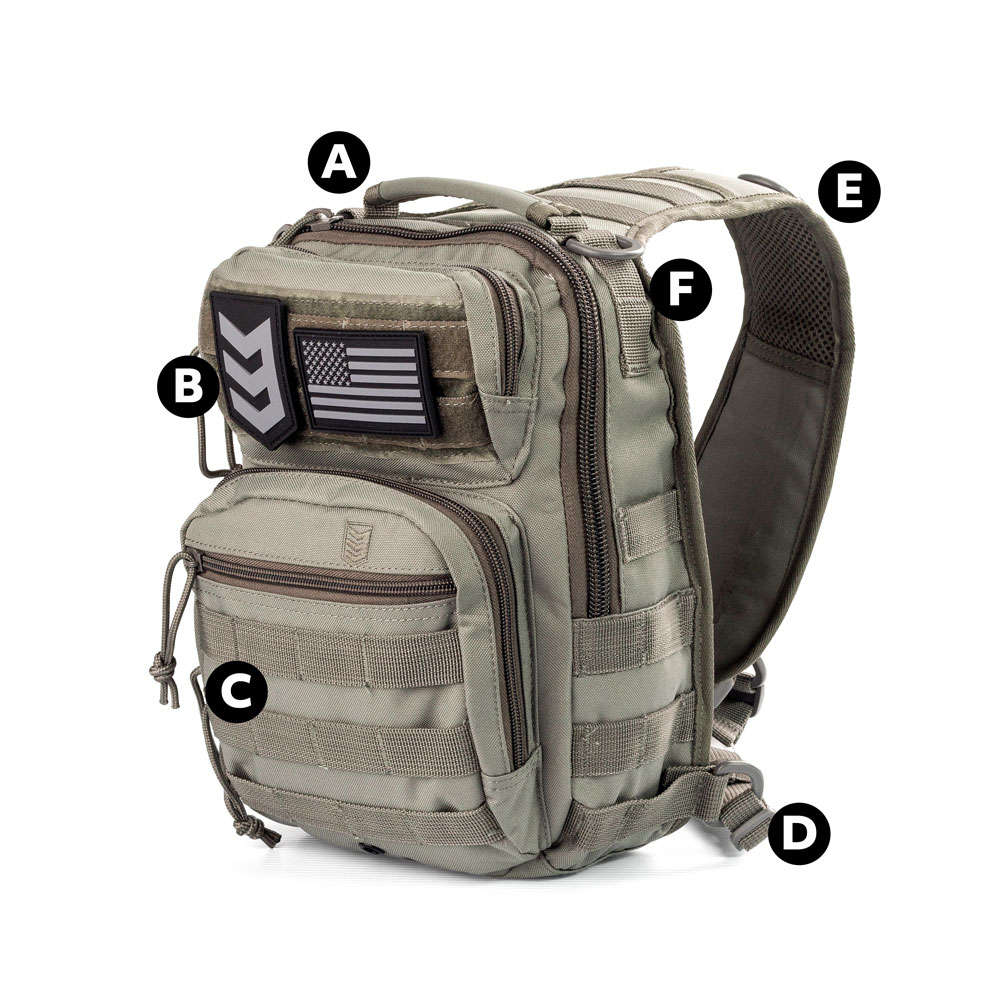 Posse EDC Sling Pack Features
A - Padded grab handle.
B - Patches included.
C - MOLLE compatible.
D - Stabilizer strap keeps the sling pack from sliding.
E - Heavy-duty padded shoulder strap can be worn over either shoulder.
F - Two CCW pockets.


ADDITIONAL FEATURES & SPECS
11"h x 8"w x 5"d
Padded laptop sleeve fits most 9" tablets
Admin panel to keep you organized
Concealed carry pocket
Ambidextrous shoulder strap design
7 Liters
Posse EDC Sling Pack Details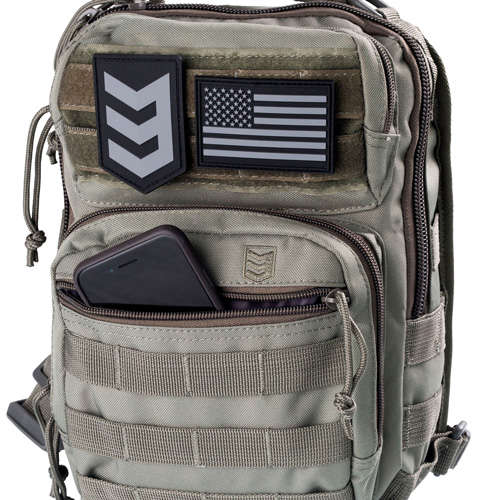 The front zippered stash pocket is ideal for the those small, thin items you want to tuck away quickly. Think phone, wallet, keys, etc.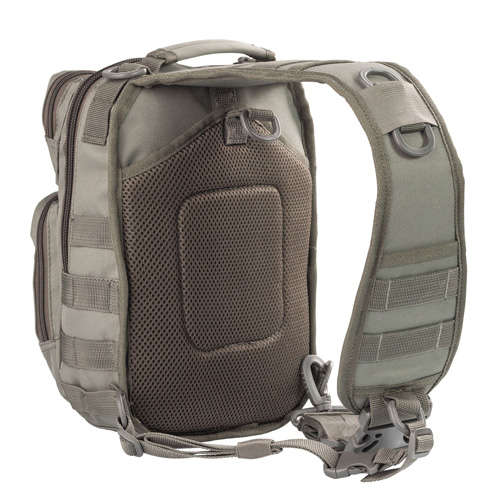 The ambidextrous design of the Posse lets you wear the sling pack over either shoulder. A stabilizer strap will help keep the sling pack secure.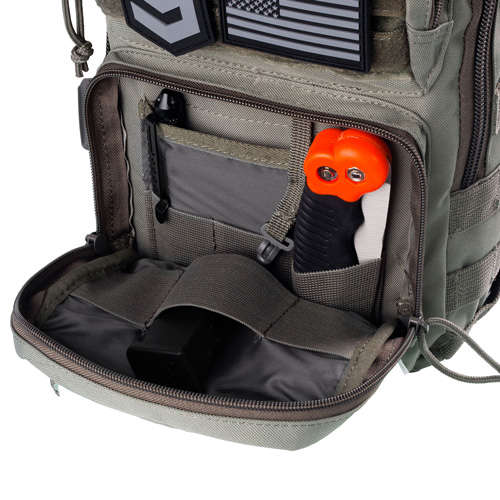 With multiple pockets and elastic webbing you will be able to configure the Posse to your optimal carry configuration.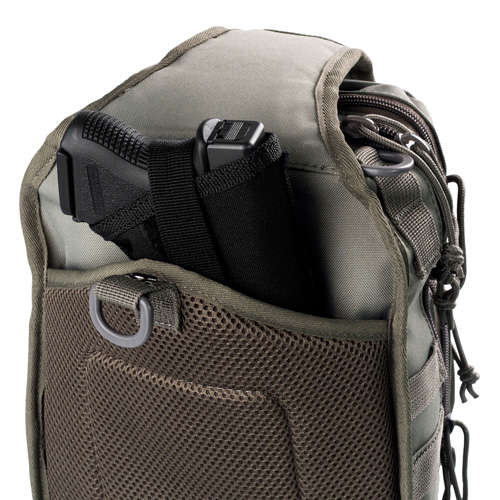 The rear CCW pocket has a velcro panel so you can attach your CCW with a velcro holster. The plastic buckle and snap give you quick access when you need it.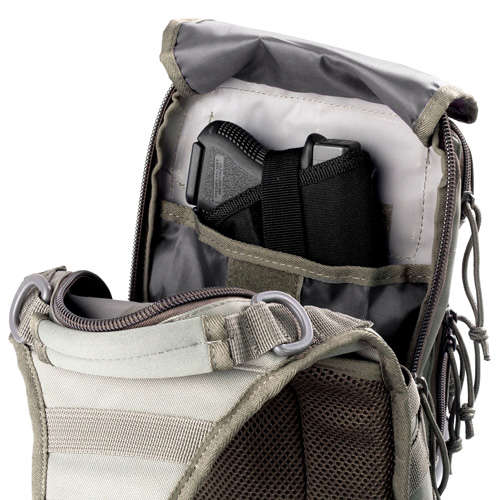 A hidden internal CCW pocket keeps it out of prying eyes but will be available if you need it.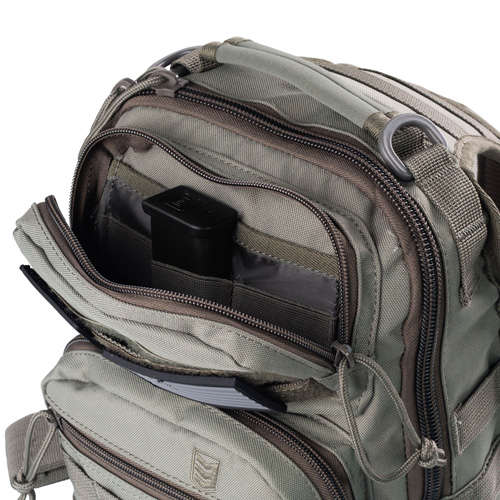 A padded grab handle on the top of the Posse gives you the option to carry the bag at your side.
3V Gear Posse Sling Reviews
Great Sling
I'm very impressed with the quality of the bag and color, not to mention all of the features.
Worth the wait
I had to wait 2 weeks for delivery, thanks to the USPS, but it was worth the wait. Great little bag, holds what I need.
Great little bag
Great construction. I am still loading my EDC gear, but so far, so good. No complaints.
The best edc bag. Period!!
This little bag is awesome, it crams so much into such a system. Was able to organize a baby bottle, 5 diapers, a set of micro tools, leatherman, flashlight, 24oz water bottle, extra hellcat magazine, band aids, power bank, charging cables, extra baby formula all into a compact bag. 3v answered email within an hour. Looks like my new favorite man-purse dealer for sure!! They've figured out how to make their products affordable to the average consumer. I will be ordering again indefinitely.
Great back. Good looking and functional
Edc bag
I got the sling pack to use it as my edc bag for work and to keep around. So far I been really happy with it. the zippers seem of great quality wich is a feature I always look for in a bag also the multiple pocket with organization dividers is a plus. Just wish the shoulder straps were a little bit more padded even tho the way it is carries comfortable on long walks.
Will definitely be getting more 3V gear
Great bag!
I use mine a little differently than most, it holds my iPad, chargers, phone, earpods, and a bunch of there little every day carry type things. It's perfect for what I need
in need of a quality EDC bag
I have actually bought 3V gear bags for other members of my family but never one for myself. This bags is perfect for what I need it for and am looking forward to using it quite frequently.
The Best!
I like them very much and hopefully see more Products to come.
Fantastic
This is a great day pack, I recommend 3V to everyone!!!!