Does it's job
The sleeping bag is great at covering you but it's too tight if you're tall. It's also not warm enough for spring camping
Smooth and Warm!
Thank you for the timely discounted colorful present! Awesome construction, sewn well, holds up outside! Great product!
Comfortable and warm!!!
The bag does not come out of the sack easy nor go back in easily and you will likely give up on getting it back in. I got in the bag and is very warm and certainly too warm in the house. It is soft and comfy. I added a couple of military cinch straps to the bag and that will serve as a bag replacement.
Great Bag
I looked at numerous sleeping bags before seeing this one on 3V Gear. Its features were better than the others and the price was better, too. It's a great bag with a better low temperature number than the other bags I researched. It's light weight and easy to pack, unpack, and carry. I'm very pleased with my bag & glad I bought it. I keep it in my van with other important gear in case I ever have to get out of dodge in a hurry. (I live in a city that some countries frequently threaten to bomb.) I know I will be able to keep myself warm even if I have to sleep in my vehicle on my way to a safe haven if the threats seem too real.
Most excellent mummy sleeping bag
Excellent quality, easily packable, compact bundle and strapable to your backpack. Warm and soft, high visibility colors.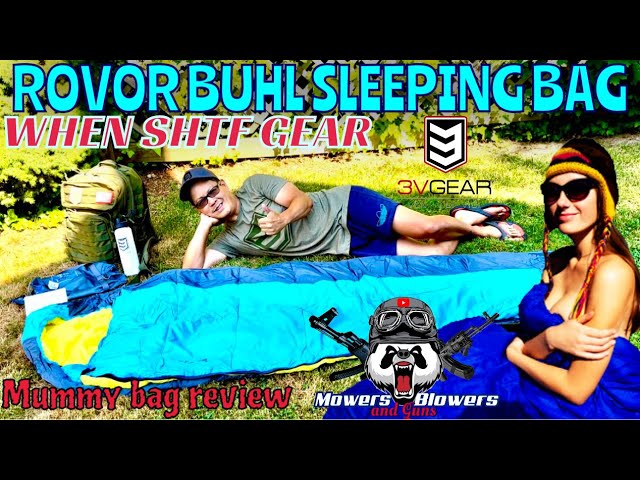 Cold weather sleeping bag
Quality of workmanship looks good but I haven't been able to put it to the test yet
We hope you have the opportunity to use the sleeping bag, soon. Have a great day!